Last summer, my girlfriend and I started eating local food shortly after moving to New Orleans and instantly falling in love with Hollygrove Market. It combines all the best aspects of a farmers' market, a food co-op, and a CSA program. Every week, the market features a "box" of local food. For $25, we got the weekly selection of fresh veggies, fruits, and pantry staples — like a CSA (Community Supported Agriculture) subscription, but without the up-front commitment. The market also sold tons of individual items, including local honey, organic dairy, and humanely-raised and humanely-slaughtered meat.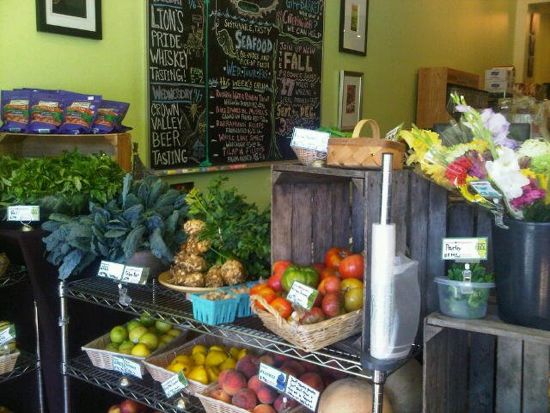 After about two months of buying the weekly box, my girlfriend started reading more about the local food movement. We read about farming and local food in The Dirty Life by Kristin Kimball and in Barbara Kingsolver's Animal, Vegetable, Miracle. Kingsolver weaves in some eye-opening facts about commercial farming while discussing the year she spent getting back to nature on her farm in Virginia. (Beware: she has a very privileged perspective, which makes the farming narrative hard to stomach at some points.)
Inspired by the memoirs we had been reading, we decided to commit to buying all of our groceries from local sources, with just a few exceptions for necessities like flour, and to cut down on eating at restaurants. As excited as we were at the beginning, our little project ended up better than I had even hoped. We had started a local diet for some big picture reasons, but along the way we found a lot of smaller reasons to keep doing it.
---
Reasons To Eat Local
1. It's more fun to cook with local produce, and the end product tastes better.
When we started buying local, I instantly noticed that cooking was more enjoyable, we got a lot more creative with recipes, and our dinners were way better. On top of all that, I started to feel healthier, too. As seasons change and local farms provide different produce, your diet shifts, too. All of that variety means that your body now has a lot of different vitamins and nutrients. And of course, a local diet inevitably includes a lot less processed food, which means you're ingesting fewer chemicals and preservatives. For the non-local things we miss, we try to come up with our own versions, or we just decide to buy it anyway. It's tough to make your own Dr. Pepper.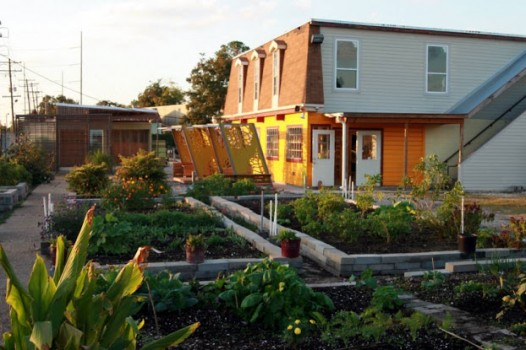 2. It can be a lot cheaper than shopping at conventional grocery stores.
Buying locally ended up saving us a lot of money: we didn't eat at restaurants as often, and we shaved off $30 a week off our grocery bill. Back when the local food movement started, buying local required some cash. You could invest in a CSA, but you had to put down a lot of money up front. And if you moved or took a long vacation, too bad. You might have gotten lucky and found some regional produce at Whole Foods, but it was probably just as expensive as everything else in there. Farmers' markets were the only real pipeline for affordable local produce. But not every town has a farmers' market, and they aren't open that often, even during the growing season.
Luckily, most major U.S. cities now have a lot more options for local food sources and they are a lot more affordable than Whole Foods. You might find a local foods store like the one we found in New Orleans, where a single organization gathers a bunch of items from different local producers. These stores are great because they have everything in one place — you can walk out with vegetables, cheese, eggs, honey, coffee and some fresh pasta, all made or grown within 200 miles. Most cities are also seeing a surge in local food delivery services, such as Good Eggs. You select your groceries online, and then everything is delivered to your door a few days later. Most of these services even have profiles on their website of the farm that grew your food! And of course, farmer's markets and CSAs are still alive and well. All of these options provide convenient access to affordable local food.
3. It is way better for the environment.
Food production is responsible for a huge chunk of global greenhouse gas emissions. When you add up the energy it takes to raise animals, produce pesticides, build farming equipment, grow plants, and then ship all of those products around the country and the world — well, that's a huge amount of energy, and consequently emissions. Reducing emissions from the food industry is one major way we can help combat global warming, and eating local can be a huge help.
Besides transportation, livestock create a huge carbon footprint with methane emissions (not to mention the energy required to grow their food). If you're a vegetarian or vegan, congratulations, you're already helping! If you're a meat-eater like me, then cutting back on meat can really go a long way, and eating local helped me do that —almost as a side effect. The sheer variety and quality of local produce meant we skipped the meat a few times per week, and I didn't miss it. Local, humanely-raised meat is also expensive. I am willing to pay the price for knowing the animal had a good life, and the price has helped me view animal products as more of a splurge.
4. It is way better for your community.
When you buy local, your money goes to the non-profit that runs your local foods store, or to the beekeeper that lives down the street, or to the organic farmer an hour away. All of these people have broken away from the traditional food industry. They put their energy into producing things with care and with a sense of place. Most people I have met in the local food world aren't in it for the money; they're in it for the community. And I feel great knowing that my grocery money helps support their vision and livelihood.
5. It ties you in to the rhythm and the culture of the place where you live.
This was more pronounced for us in Louisiana, where farmers can grow a lot of weird stuff. A few times last summer, we got raw peanuts in our weekly box of food. I had no idea what to do with raw peanuts. I didn't even know they started out green. But my Southern girlfriend showed me how to boil them with salt and spices. Crazy delicious. I had never felt as truly Southern as when we sat on the porch eating boiled peanuts and drinking mint juleps. Local food gave us a window into Louisiana culture that I would never have experienced shopping at the big grocery store down the street.
And while the culture shock might not be as severe in other places, it is still fun to eat food in time with the seasons. It can be a little frustrating to only have fresh berries a few months out the year, but for me, the rewards of eating produce that is in season and appropriate to where you live is worth the inconvenience. A July blackberry will always blow a January blackberry out of the water. And you feel more connected to a place when your diet shifts with the weather. Fall is no longer just about leaf color, it's also about figuring out what to do with all that squash you have!
Next page: Canning, freezing, preserving local food and dill pickle recipe!
Pages: 1 2See entire article on one page