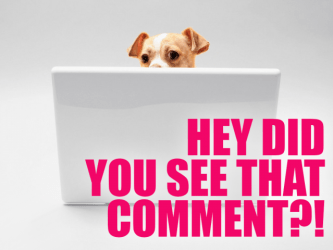 Hello, wildlings! What have you been up to lately?
This week the senior editorial team answered another round of your most pressing questions, Carmen went to NJ and back and then glided into Graceland and Rachel identified the top 13 campaign issues according to the republican debate. Also, Kate learned that Tinder is not a good place to find friends, Mey interviewed Kate Beaton and Ali recommended some books about hackers.
In #vapidfluff, Stef had a gal pal extravaganza and uncovered more instagram goodies. Finally we learned lazy femme tricks for lovely lips and the importance of having your cake and then having more cake.
---
On Also.Also.Also: Kristen Stewart Feels Sad About Kim Davis's Hateful Heart and Other Stories for Your Brain:
The Battle Scars Award to queer girl: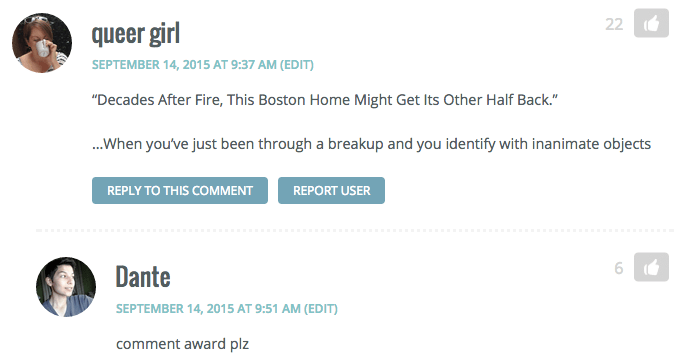 On 12 Women They Didn't Tell You Were Queer In History Class:
The School's Out Award to Sam: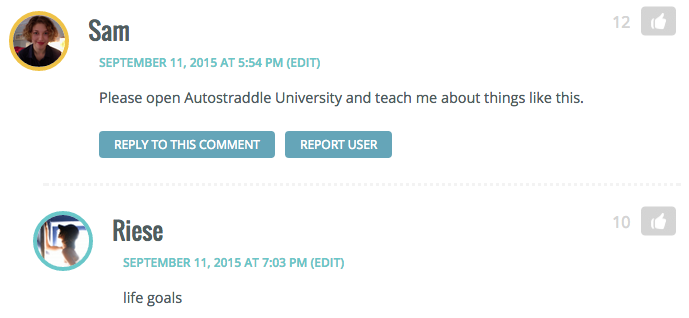 On Gal Pal Extravaganza: Ellen Page Dating Samantha Thomas! Hannah Hart Dating Ingrid Nilsen!:
The Thesis Proposal Award to Sally and bra: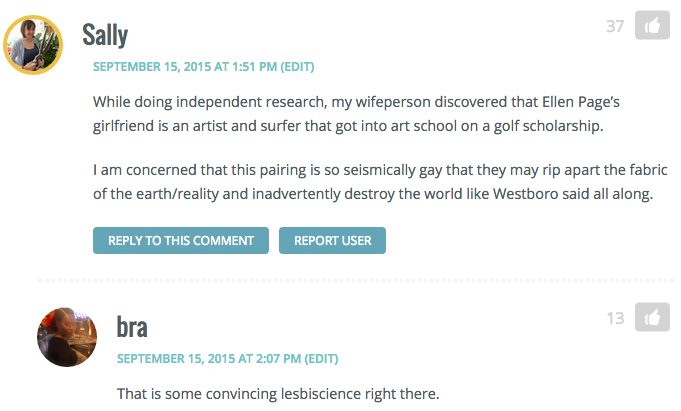 The 5th Floor, Last Office On The Left Award to MagicDolphin:

The Good Ship Lolliqueer Award to Nat:
On Lick My Chops: Lipstick for the Lazy Femme and Low-Maintenance Lips:
The Riese Approved Award to Hattie: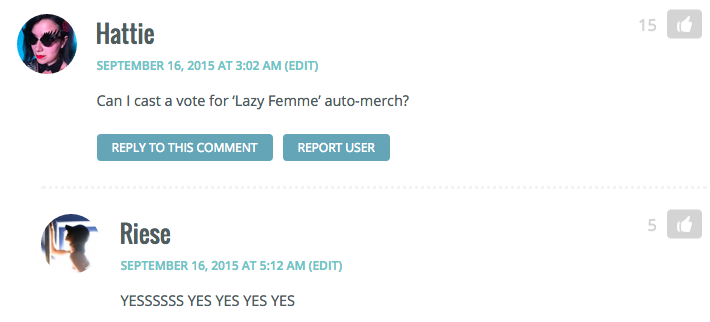 On Pop Culture Fix: I Hope You Want to Talk About Ellen Page and Maybe Some Other Fun Topics:
The Unambiguously Gay Duo Award to Audrey and Kristana: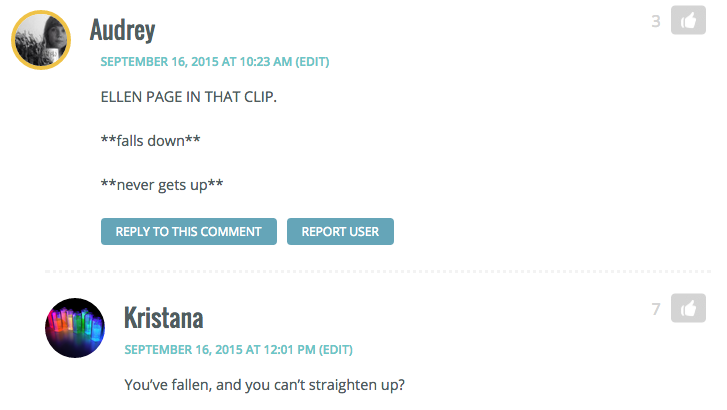 ---
See a clever, hilarious or thought provoking comment around this website-ship? Email it to me at: carrie [at] autostraddle [dot] com!