Welcome to Oh Gay Cupid! Autostraddle's OkCupid series. We get lots of questions on Formspring regarding online dating, so we finally got a bunch of people together to talk about it. While OkCupid isn't the only online dating site for queers, and maybe isn't even the best, it does seem to be the one we use most often. We'll be discussing all things OkC, including meeting friends, first dates, profiles, fuck-ups, letdowns and more. Even though it's the 'OkCupid Series,' the advice given in this series could easily be applied to any online dating site.
 Oh Gay Cupid! illustrations by Rory Midhani
+
How To Make Friends On OK Cupid
It's unsettling when you realize, "Oh shit, I need to make friends." This crisis usually occurs when entering kindergarten, moving into dorms or waking up from a ten year coma. If it's happening later in life, you'll find yourself too big for the sandbox and without the luxury of playdates. The task becomes more daunting when you're specifically seeking sapphic sisters. Most people have friends already and aren't running to strangers with open arms and friendship bracelets. If you need some queerettes in your life, you gotta suck it up since The Real L Word isn't going to make fun of itself.
Going to a dyke bar and chatting up strangers is fucking terrifying. For one? It's impossibly loud. Two? The bar may not exist. Three? It's hard to convince your tipsy potential-BFF that you just want to hang out and play with her cat instead of her other feline-synonym.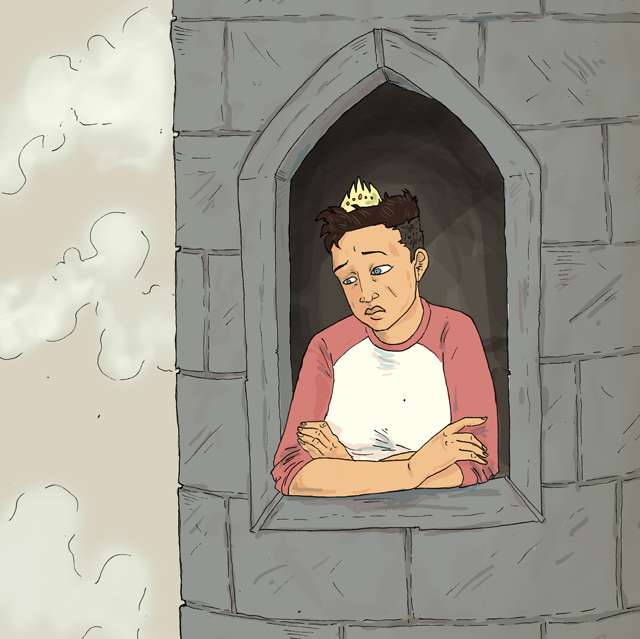 Sometimes you have to resort to the internet — and by sometimes I mean all the time. God I fucking love the internets. As you lovely queerettes prove, sometimes you just wanna talk to another queer. Which is fantastic, but when you're complaining about the Worst Date Ever followed by the Worst Hangover Ever and an online friend suggests bringing you coffee and cookies, you really wish they would. But they can't. Because there's a fucking screen in the way. And something like 500km.
So go to OkCupid.
I really hope you didn't wrinkle your brow. A ton of people have already experienced OkCupid's magical ability to connect those who want to cuddle. That doesn't mean it's limited to romantic/hedonistic endeavors. If you do it right, you can also find queerettes to invite for platonic Carcasonne nights! That may not sound important, but trust me, it's really hard to keep track of your meeples when your opponent keeps taking off her shirt.
+
Let People Know What You Want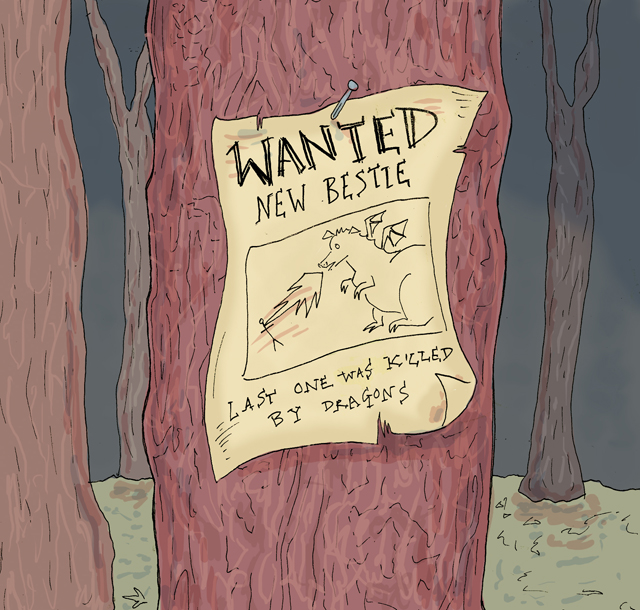 I'm 80% sure most people doubt you just want friends when you include New Friend in your 'looking for' options. For one thing? It's the default answer. For another? I've seen people use it to lessen the surprise of ticking off Casual Sex. (Not sex shaming at all! You Do You!… or in this case You Do Hir!) Make sure to elaborate in another section so people believe you.
+
Be Honest
Your meet up will go oddly if you sound exuberant and talkative on OkCupid but can't finish a sentence in the real world. There's nothing wrong with being reserved! Shy people need friends too! I like to think we're an awesomely endearing bunch when we're shuffling our toes and dog-earing our menus. So really, you don't need to try to be someone you're not.
If you feel like your bashfulness may be a hindrance IRL, let your potential BFFs know. Before you meet up, explain that it takes time for you to open up or feel comfortable talking. Seriously, my one friend actually had the disclaimer: "The first four times we meet you will think I don't like you. I'll make up for it on the fifth." It was 4000% worth it.
+ 
Own Up to Your Past
There are plenty of reasons why you might be lacking in the queerette department. If you're moving, coming out, graduating or having a messy breakup, you may as well own up to it in your profile. These life experiences are completely relatable and interesting in a car-accident kind of way. That isn't a bad thing! That's a fucking selling point.
Don't be scared to be imperfect. Face it. If this person had been your friend three weeks earlier, they would have been listening to you rant about your feelings anyways. May as well let them know what you overcame since it may come up again. Especially if you need help packing your next UHaul.
+
Check Yourself Before You Wreck Yourself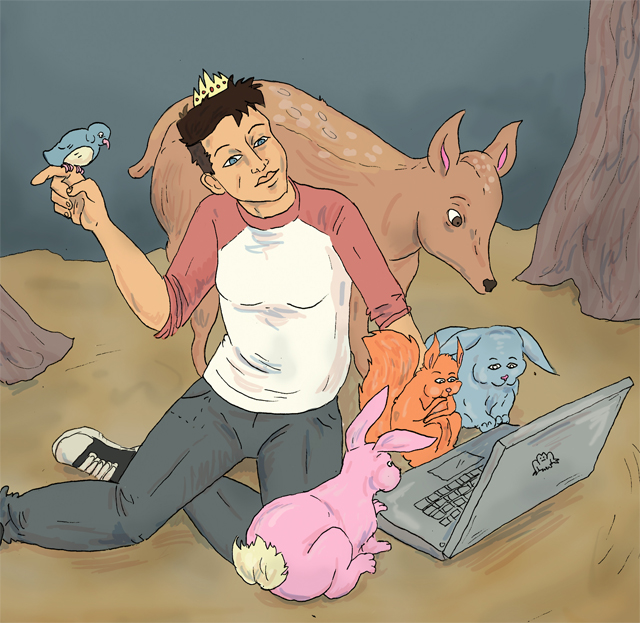 Have a good friend fact check your profile. Don't feel ashamed! Your friends should jump at the chance to help you meet more people! They know you best and can let you know if your profile accurately captures your sense of humour and your love of pumpkins. Ask your friends if a) your profile sounds like you and b) if they would want to be friends with that profile. If the answer to both of those questions is no, you should edit and/or consider a career in ghost-writing profiles for other people.
+
Send a Fucking Message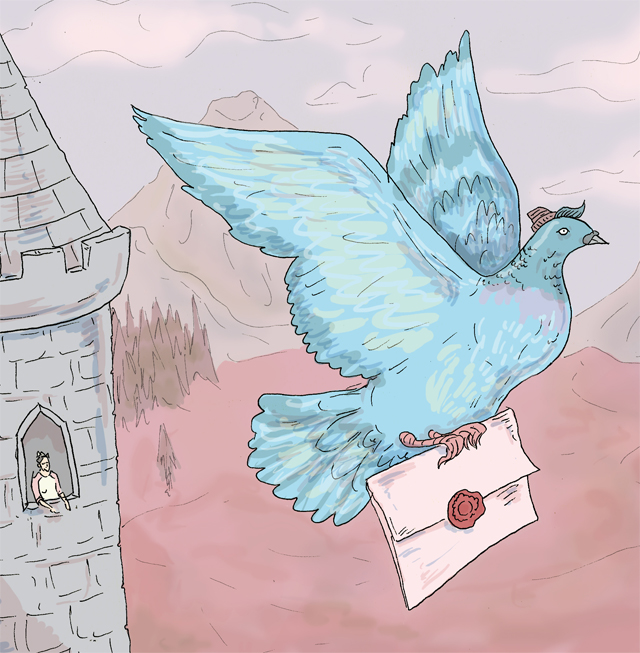 This advice goes for any kind of online-offline socializing. Just do something!
 +
This is the Internet!
Friendships aren't limited by postal code (or zipcode or area code or whichever way you'd like talk about geography). Why not check out the rest of the world and make some penpals?
If you travel a lot, switch your Looking For city to browse for platonic playmates at your different stops. Your work trips will be more bearable if you have someone to share a beer with that won't bring up your company's fiscal earnings. Be proactive with your messaging! Remember, they are much less likely to find you than the other way around.
If you're planning a big move, create a profile in your new city while you pack. You'll have familiar faces eager to meet you once you're settled and it can give you something to focus on as you're freaking the fuck out. Plus, if they pass the not-a-murderer test, you can have some company while you unpack!
+
Gently Sidestep Their Advances
You can never be 100% sure that your friend date is just a friend date. If you're talking and it seems like they want more than a playpal, stay calm. Breathe. Possibly button up your shirt. Keep the convo in neutral territory until they stop flirting. If you're talking about future plans, emphasize the things you'll do with your clothing on (ie. cooking, concerting and composting). Avoid anything sexual (ie. nix roller derby, women's soccer and anything from this list). If she's still coming on strong you can always pull the asshole-trump card and talk exclusively about exes to stamp out the fire in her britches.
You may have to reiterate that you were only looking for friends, apologize and settle your tab. In the same way that dates may go horribly wrong, friend-dates may also go wrong too. That doesn't make you any less of a person. It  just makes you human.
+
Treat Your Internet Friends Like Actual Friends
So you met online, big whoop. If you live in a city with internet, you probably hooked up with someone because of the internet. If your friends weren't sketched out by Sally829 tiptoeing out of your bedroom at 3am, they definitely won't care where you found your new friend.
Make sure you treat your new internet friend like someone you met in 3D. Text them. Phone them. Have a coffee. Share a beer. Play wingwoman for one another. Introduce them to your other friends (and vice versa) at parties or dinners. All friendships start somewhere and in 2012 it's better to say OkCupid than Myspace.
Given that the world is so tiny, there will be a situation where you invite two new online friends to a hang out. Where they know each other. Because they dated. Or are still dating. Or are actually on a date and you only find out six months later that you were a third wheel.
This will be hilarious and serve as a great conversational topic for the next friend you meet off of OkCupid.
Have you made friends from an online dating site? Do tell!