It's been a week of music festival announcements: tour dates, additions to lineups, and special guest appearances. Also, surpassing most music news, Season 2 of Glee premiers tonight! This week's Music Fix comes courtesy of my alma mater's internet, lovingly typed on the library computers that I thought I'd never use again. Enjoy!
+
LILITH FAIR 2010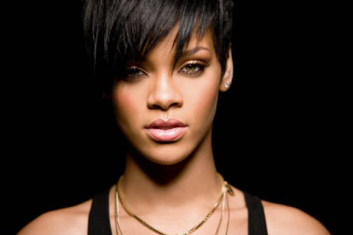 The woman-dominated music festival kicks off in Calgary and concludes in Dallas, TX with plenty of dates in between, so get your tickets while they last. Concert-goers in Salt Lake City (July 12th) are in for an extra special treat: Rihanna will be joining the Lilith Fair ladies for this date only!
Other special things to note:
Kelly Clarkson, Heart, La Roux, Cat Power & Mary J Blige join the tour on July 17th in Chicago IL. That's Cat Power's only scheduled appearance thus far, but Kelly & Mary J stay with the tour for the next four Midwest dates.
A lot of the lineups have yet to be announced — such as all the east coast shows like New York City, Washington DC and Boston and all the Texas shows.
The August 8th date in Atlanta sees the introduction of The Indigo Girls, Sia, Loretta Lynn, Gossip and Janelle Monae.
We have no idea which parts are going to include Tegan & Sara, but so far as half the lineups are yet to be listed, hope remains!
Check out the full tour schedule here.
GLEE
The Season 2 premiere of Glee airs tonight! The second season will feature an all-Madonna episode (airing April 20th) and guest appearance by Idina Menzel (Mrs. Taye Diggs and the original Joanne, from Rent). Rumor has it that my favorite TV doctor, Neil Patrick Harris (aka Doogie Howser) will also be making a cameo later in the year. Are you excited, or are you excited?!
+
Also tonight Adam Lambert is guesting on American Idol. He also has a new interview in Beatweek Magazine.
TEGAN & SARA
Our favorite lesbian twins have posted a new video on their website. It's called "The City Museum Will Eat You Alive" and in it, Tegan (or Sara) gets her face painted with the bat symbol and talks to a girl in a matching red sweater in the mirror — all in beautiful St. Louis, Missouri. At least… that's what I got out it from watching without the sound turned on (I am without headphones and in a quiet library at this moment).
+
LOLLAPALOOZA 2010
Y'all (I only say that on that on the internet), the much-speculated lineup for Lollapalooza has finally been announced. The full list is uber f*cking long, so I'll only list a few favorites: Lady Gaga, The New Pornographers, Erykah Badu, The xx, Social Distortion, Metric, Chromeo, Stars, and so many more. It looks like the gays are few and far between, but we can still rep it from the audience.
PITCHFORK FESTIVAL 2010 (AND NEW BIG BOI)
For those of you that want a smaller festival experience, there's always the Pitchfork Festival in Chicago, IL. The full lineup is here, and they've just added a few more performers: Big Boi (from Outkast), Local Natives, Beach House and more. If you're overwhelmed by festivals in general, check out Corey's 2010 Summer Music Festival Guide AND a hot new track from Big Boi below:
+
RECORD STORE DAY
Record Store Day is fast approaching! This year, it takes place on Saturday, April 17th, so I hope you're thinking hard about what you  might buy to support your local record store. Visit the official site to learn more about its history and prepare yourselves for an upcoming post in which Autostraddlers recall their first and most recent record store purchases!
NEW VIDEO FROM THE APPLES IN STEREO
What has Elijah Wood been up to since Lord of The Rings? Apparently appearing in music videos. Wood directed and appeared in The Apples In Stereo's 2006 video for "Energy" and he's back at it again with "Dance Floor." The song is the first single from the indie pop band's newest album, Travellers in Space and Time.
+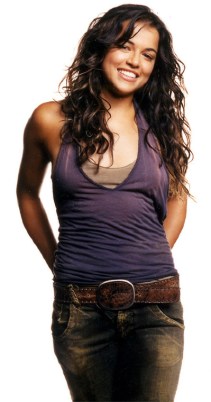 ALSO:

Nicki Minaj will not be touring with Rihanna and hot mess Ke$ha after all: "When I first heard about the possibility of touring with Rihanna, I was thrilled to be included on the ticket. I admire Rihanna as an artist and I know it would've been a killer line up. I'm disappointed that the timing won't work, but I hope we'll be able to revisit the opportunity in the future."
Go Magazine's Nightlife Awards Party in New York City on April 20th will feature DJ Michelle Rodriguez (formerly known as "actress Michelle Rodriguez"), lesbian vocalist Anne Steele, Lori Michaels and lesbian hip-hop duo Kin-4-Life. Also, Autostraddle correspondent & activist Dani Campbell will be hosting. We'll be there! Get your tickets now.
This is a Florence & The Machine Post.
P Diddy is going to appear on Inside the Actor's Studio, taping April 13th.