THE STREAMY DEBACLE:
Apparently Sunday's second annual Streamy awards, an award show highlighting the best of the web's video content, mutated into an unwieldly, horrific beast comprised of gross humor and #technicalproblems.

One of the most common complaints expressed on Twitter was that the show was vulgar and at points, obscene. From the opening monologue and its numerous masturbation jokes, to the five minute bit about vaginal reconstruction, yes really, to the seemingly never ending porno bit, the show threw itself at the lowest common denominator and started digging. The entire show felt raunchy.
The Executive Producers of the Streamys took note of the backlash and just posted an apology for the quality and content of their nascent award show, which is "devoted to honoring excellence in original web television programming":
We also realize that we failed to capture the unique spirit of the growing independent Web TV community, as we did last year at the first annual Streamy Awards. There were moments in this year's show that were unplanned and unexpected, but there was also content that was planned, that in retrospect was not appropriate for an evening honoring this incredibly talented community. We offer our sincere apologies to guests, viewers, our partners and sponsors for elements of the show that were in bad taste or disparaging to the hard work and incredible talent of our peers. As producers, we accept full responsibility for these mistakes. We are truly sorry.
While I'm exceedingly curious about how crude the humor must have been to offend the already edgy web series crowd, I do know that some people we like walked home with awards, Felicia Day of The Guild and Anyone But Me's Rachael Hip-Flores among them.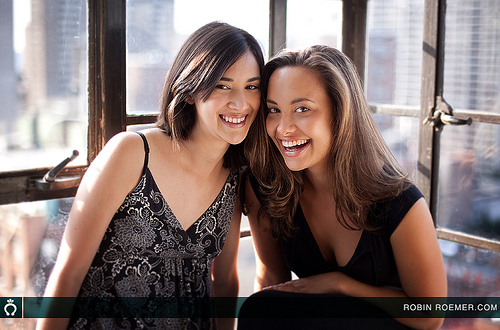 SOME STREAMY WINNERS:
Best Comedy Web Series
Between Two Ferns with Zach Galifianakis
Best Drama Web Series
The Bannen Way
Best Hosted Web Series
Diggnation
Best Reality or Documentary Web Series
The Secret Life of Scientists
Best News or Politics Web Series
Auto-Tune the News
Best Foreign Web Series
OzGirl
Best New Web Series
Odd Jobs
Best Companion Web Series
The Office: Subtle Sexuality
Best Experimental Web Series
Auto-Tune the News
Audience Choice Award for Best Web Series
Agents of Cracked
Best Male Actor in a Comedy Web Series
Zach Galifianakis — (Between Two Ferns with Zach Galifianakis)
Best Female Actor in a Comedy Web Series
Felicia Day — (The Guild)
Best Male Actor in a Drama Web Series
Mark Gantt — (The Bannen Way)
Best Female Actor in a Drama Web Series
Rachael Hip-Flores — (Anyone But Me)
A full list of winners can be found here.
GOOGLE'S IPAD:
I love how Google vs. Apple evolves into an even more frantic arms race every day. What if we only had one technological overlord? We'd all be in crazy virtual chains, that's what.
Eric E. Schmidt, chief executive of Google, told friends at a recent party in Los Angeles about the new device, which would exclusively run the Android operating system. People with direct knowledge of the project — who did not want to be named because they said they were unauthorized to speak publicly about the device — said the company had been experimenting in "stealth mode" with a few publishers to explore delivery of books, magazines and other content on a tablet. (@nyt)
And not only is Google flexing its giant squid-like muscle into tablet development, but they've got a tentacle up their sleeve for gaming too!
IPHONE OS 4.0:
Apple's iPhone OS 4.0 for the iPhone, iPod touch and iPad makes some of our dreams come true. But maybe not as many as we'd thought. Check out our remote semi-liveblog of the Apple press event.
MICROSOFT'S KINDA SMARTPHONE?:

Microsoft finally brought rumors to light when it announced its line of "Kin" phones yesterday. The weirdly oblong phones will hover in some purgatory between smartphones and stupidphones that's apparently geared toward the "social set." Which I can only assume means tweenage Myspace members.
NEW MACBOOK PROS:
Apple just birthed a new litter of MacBook Pros, just like that! While most of the upgrades are fairly standard stuff, I'm intrigued by the new screen upgrade option for an HD display and an anti-glare display. I'm a pixeljunkie so I'd fork over the cash for the extra shiny right away, but it'd sure be nice if the upgrades came standard. The new MacBook Pros are available right now, so maybe I'll go feel 'em up later today at the Apple store.

You can check out the full list of tech specs at Apple's baseship.
LIT NERDS:
Smart, elite people somewhere just threw a bunch of Pulitzers Prizes to the (not breast-baring) masses like beads at Mardi Gras, so get reading! I think I've all but forgotten how, so maybe I'll ease into it with a few feature stories.
3D NINTENDO CONFIRMED:
Our Nintendo demi-gods confirmed rumors of a 3D DSi. But if your 3D Nintendo fantasies overwhelm you, tide yourself over with this video of what The Legend of Zelda would look like in retro 3D.
CALL OF DUTY RESPAWN:
Two of the devs embroiled in the recent dramaplosion at the studio behind Call of Duty have resurfaced at EA with a new studio, aptly named Respawn Entertainment.
SOCIAL MEDIA INFOGASM:
Lord knows we love our infographics. So here's one breaking down top social media hubs like Twitter and Facebook by age, schoolin' and amount of shitty profile pictures taken of users awkwardly at arms length with a digicam.

TECHNOSTRADDLE TWEETS:
Oh hey guys! We got jealous of @audiostraddle, so @technostraddle is its very own twitter now. I'm sure our twitter will generate all sorts of regrettable geeky weirdness that is best admitted over short form social media.
And if you aren't following @autostraddle already, get on it! In 140 seconds or less.