Remember that time the USWNT won the 2012 Olympics? Remember how fun and exciting that was? Remember how your neighbors probably thought something horrible was happening in your apartment because of all the screaming? Or was that just me? Best thing about the Olympics: Megan Rapinoe gifs. There are a plethora of Pinoe gifs, and while Googling them you might fall into the black hole of watching every interview she's ever given in the history of ever and mindlessly looking through pages and pages of her face, so we've saved you some time and rounded up fifteen of our favorites. We even made you some of our own, because we love you and we want you to be happy. So. Here are some I've found that are very relevant to our interests:
+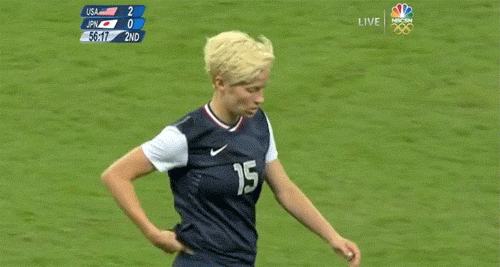 +
+
+
+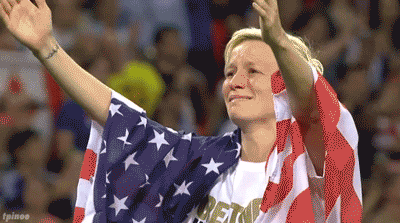 +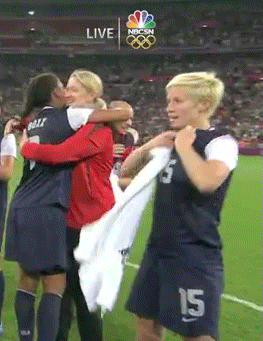 +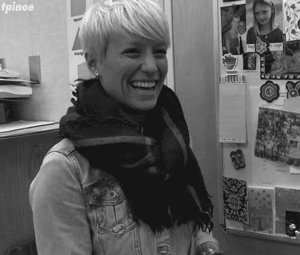 +
+
+
+
+ [All non-original gifs were found on Tumblr, bless its little heart, at fuckyeahmpinoe, tpinoe and uswntgifs. Gifs are hard to track down sometimes — let me know if you've made a specific one and I'll give you credit! ] Here's some we made!
+ And Wambach's abs just for kicks and because, well, duh. +
+ Wasn't that wonderful? Post your favorites in the comments!