OkCupid and the gays have had something pretty special going for a while now. Without relying too heavily on trite relationship metaphors, they love us for our potential for advertising dollars, not our sexual orientation, and that means a lot to us. OkCupid decided early on that unlike their online dating competitors, they were going to treat gay members like the regular old customers they were, and the effect has been that now roughly 99.9% of the gay women I know have accounts on OkCupid. And they've really followed through on that implicit promise, including us in their really kind of groundbreaking dating analytics projects. Remember when they proved with science that we aren't sex-crazed psychos who want to convert straight people into similarly crazed homosexuals?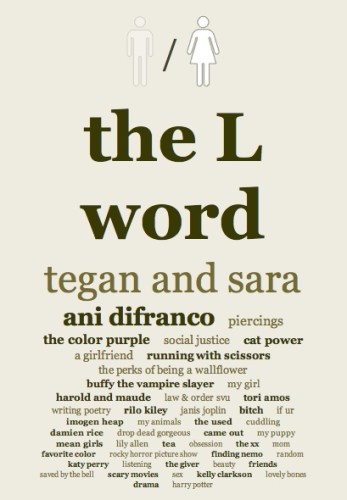 Now OkCupid is taking things to the next level – they're not just treating us equally, they're paying attention to the specific challenges we face. Now, those who identify themselves as gay or bi can opt to hide their profiles in searches from users identified as straight. OkCupid says this is for three reasons:
* maybe you're not out to everyone yet
* maybe you don't want straight dudes hitting on you
* maybe you enjoy clicking checkboxes on web pages
These are pretty astute observations! If you disagree, think about this: how many other people have come to the conclusion, all on their own, that you don't want straight dudes hitting on you? That's what I thought.
Maybe this isn't a big deal, except to you personally as an individual who wants to keep the possibility open of meeting a cute girl with an appreciation for postcolonial literature and a great haircut but who also wants to avoid having your creepy dudebro cousin with the Tucker Max quotes in his Facebook profile out you. Maybe, though, this is something else? Maybe this is a (profit-driven, revenue-focused) company who is not only acknowledging that queers are potential consumers, not just deigning to include them in its conceptual market in a perfunctory sense, but is actively working to court them by providing features that they know they want?
In the short history of companies consciously marketing towards gay people, most companies have peaked at "recognizing our existence." For instance, marketing gay travel by putting "Gay Travel!" on the top of your website, working on the assumption that queers will be so grateful that you remembered they exist that they will flock to you in droves. It's harder to think of examples of what OkCupid is doing – looking at gays like any other segment of the market, trying to figure out what they might want in a product and then giving it to them. They didn't have to do this – I'm pretty sure that every single gay girl I know would have kept their account even if OkCupid hadn't come up with this. But they did, which is like saying hey, girl, I don't want to rush things or whatever, but I think you're pretty special, and I want to treat you right so that you stick around. And I mean, if we weren't looking for someone to say that, would we be on OkCupid in the first place?