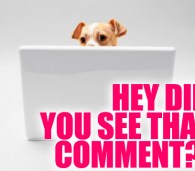 Firstly, HAPPY FUCKING BIRTHDAY AUTOSTRADDLE!
In case you need reminding of this next year, you should make sure to buy a 2012 calendar around this December. Oh look, we have our girls for March.
Pure Poetry Week continues, hopefully forever, and this week we had a special post: Sady Doyle talk about Diane Di Prima and it's beautiful and moving and wonderful. Also, the kids at Harding University made a queer zine which probably has a billion views by now, Nacho the dog gets Tyra Mail, Sebastian takes us back to age 3 when he first knew he was a boy, and we celebrated international women's day.
Oh, and Santana is queer for real.
---
On Girlfight! — In Which We Debate Westboro's Right to Picket Funerals:
The One Time At Band Camp Award to novastar:
So this one time the Westboro Baptist protested my highschool, because of our GSA or something. I made out with a girl in front of them. It was awesome.
On Revolution Queer Style Now: Christian College Bans Students' Gay 'Zine:
The Dumbledore's Army Award to grammar_capitalist, C., cassandra:

On NSFW Sunday: Everyone Wants to Take a Lesbian Purity Test:
The PokePotter Award to Paper, sarah b.: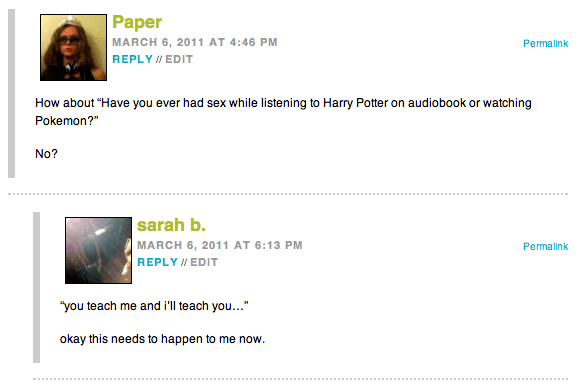 The Autostraddle Gets You The Girls Award to wallow14: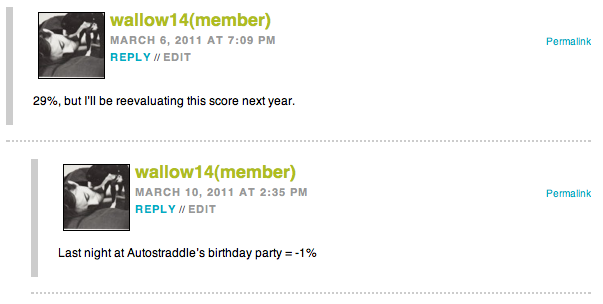 On Autostraddle Calendar Girls 2012: Luna & Michelle Are March's Girls:
The So Demanding Award to Jules, Ryvn, aks: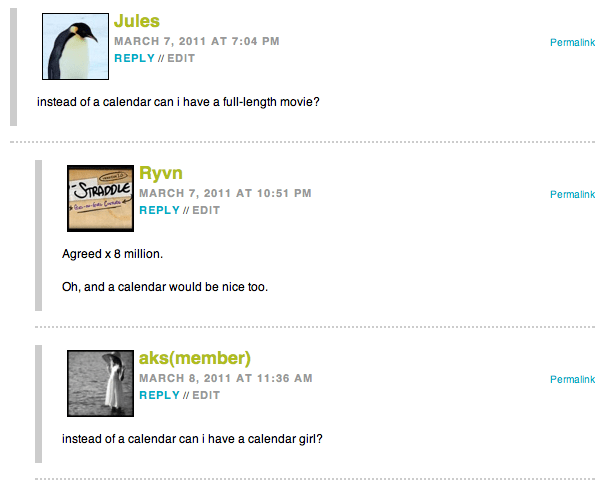 On VIDEO — Autostraddle Behind-the-Scenes #5: Julie & Brandy Have Tyra Mail for Nacho:
On Happy International Women's Day, Homos!:
The Two for One Award to Sally:
This is tricky. If you only have so much celebrational energy, do you spend it on International Women's Day, or Pancake Day? I mean really, those two things don't have much in common.
Pancakes are best enjoyed smothered in jam or chocolate, having been yielded by a firm and vigorous wrist-action.
Whereas women…
ah sorry, I drifted off for a second there.

On Pretty Little Liars 120 Recap: Someone to Watch Over Me As I Say I'm Gay:
The Unofficial Muff Divers Diving Card Award to ciara, novastar, enn, pft: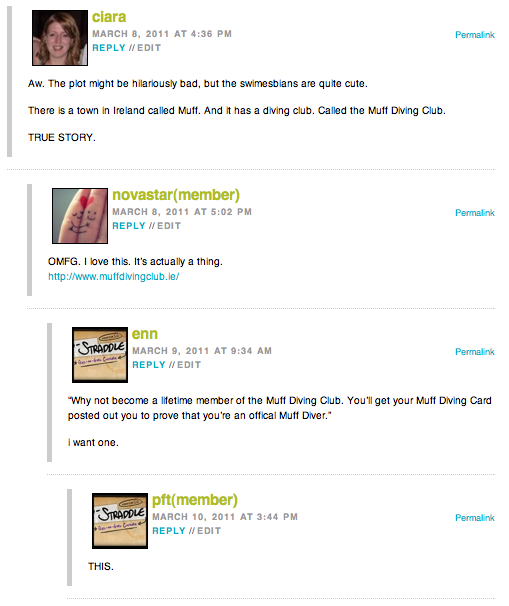 On It's Autostraddle's Second Birthday!:
The wasteunit Award for wasteunit to wasteunit:
I was going to send you a picture of my boobies for your birthday, but then I realized I might go to jail because you're only two.
Anyway, thank you for all that you do! You've totally changed my life for the better.
On Lady Gaga + Target = Gay BFFs No More:
The Flannel is Arousing Award to junebug, Grace_B, Eje: