It is March 8, 2011! Do you know what day that is? It's International Women's Day! That's right, Autostraddlers. Not only is it a day about our favorite people in the world – women – but it is also a day about US – WOMEN! And it's even the 100th anniversary of International Women's Day, so the celebration is be even bigger! Get out your history books and your Misty cigarettes – it's INTERNATIONAL WOMEN'S DAY 2011!!
One of my favorite movies of all time is the culturally irrelevant and often forgotten "Corrina, Corrina." When Molly doesn't want to go to school, Corrina tells her to repeat this over and over again until she feels ready to go: "my name is ____ and there is no one in the world better than me."
Say this to yourself today. Say it again. Happy International Women's Day. You look great.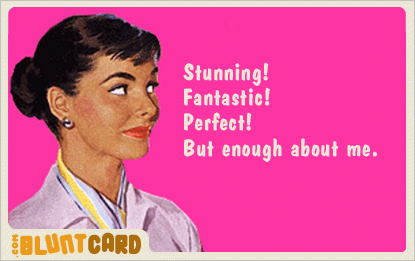 A little bit about International Women's Day, according to the UN:
"International Women's Day is celebrated in many countries around the world. It is a day when women are recognized for their achievements without regard to divisions, whether national, ethnic, linguistic, cultural, economic or political. It is an occasion for looking back on past struggles and accomplishments, and more importantly, for looking ahead to the untapped potential and opportunities that await future generations of women."
And a little bit about why I'm cracking open a bottle of Peach Andre and wearing a dress for the occasion:
I'm pretty much a huge feminist, you don't even. I was even on the TV once, my hair was not big. I've done a little bit of writing here and there, y'know. I might have also spoken at a conference once, my hair was very big by then.
The moral of the story is: today is important, and I want you to know. So, after you're done repeating today's mantra, please watch this under-appreciated Beyoncé video:
You are ready to start International Women's Day (IWD). Are you dancing / making merry yet? CELEBRATE ALREADY.
And now that you're ready to raise your glass, proverbial or literal, let's skim over a quick list of things you can do – whether you're in the United States, somewhere else, or on an airplane with wi-fi and reading Autostraddle – to commemorate today in full.
+ Find out if there's an official IWD event in or near your city online. The theme this year is "Access to Education, Training, Science, and Technology." (PS, know a woman in science? LET HER KNOW ABOUT THIS!)
+ Stand with Planned Parenthood (again, exempting those of you on airplanes).
+ Fight back against street harassment in your neighborhood by supporting your local Hollaback! network. Hollaback! began in New York and is now active across the globe, and they're totally badass. For IWD, they're collecting stories about street harassment, which play a large role in proving its detriment.
+ Read Being Female (I am swooning, I love you Eileen) and the HU Queer Zine… again.
+ Also, read this Guardian article about how gender equality reduces world hunger.
+ Begin your participation in Feminist Coming Out Day, which may prove to be a little easier than your other coming out and maybe just as important. And if you're doubtful, please watch this.
+ Read autostraddle.com
+ Go to google.com, where you will see a fancy IWD banner. Dig around in your pockets and click it, because it will generate a list of organizations appropriate to donate to today. Before donating, set aside some money for autostraddle.com, too.
+ Demand that the Stuttes' insurance cover their arson damage. (Don't know who they are? Click here.)
+ Add to this list in the comments on this post while reading autostraddle.com so diligently on a Tuesday