This past weekend was the biggest event on the Australian queer calendar – The 2011 Sydney Gay & Lesbian Mardi Gras.
The Mardi Gras is an annual gay pride parade that has been protesting inequality and celebrating the LGBT community since the early 80s. The Mardi Gras may be held in a very small country, but in fact it's one of the largest Pride event of its kind in the world.
For one night the city closes down to allow for thousands and thousands of cheerful drunk people to dance or march through the streets in various states of undress. Every queer and queer ally should attend the Mardi Gras at least once in their lifetime. 
This year's Mardi Gras Parade was likely one of the biggest ever, with 135 floats, 8,500 marchers and thousands upon thousands of spectators lining the streets. Following the Parade was the official Mardi Gras Party, which attracted approximately 13,000 people in itself. This year there was a strong focus on legalising same sex marriage because, while the government are happy to allow the queer community to throw a party that generates $30 mil for the local economy, they still won't allow us to get married.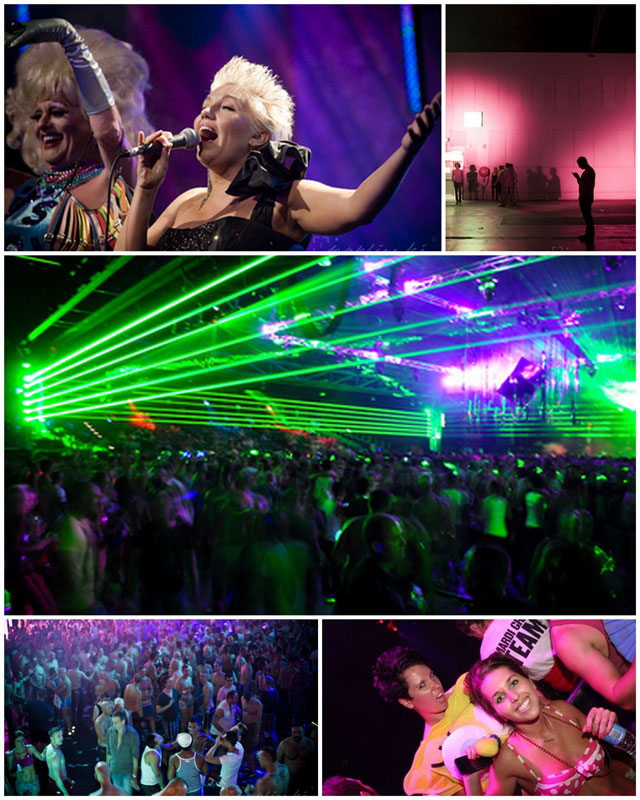 Australian queer website Same Same has captured the Mardi Gras spectacle in a rather brilliant photo gallery, check it out here.
I've compiled all the news and gossip from the night, courtesy of both credible news sources and the Morning After Lesbian Phone Tree:
– Leading the Parade for the very first time were Aboriginal and Torres Strait Islanders. US actress / out lesbian Lily Tomlin was also out on the front lines.
– The Mardi Gras Parade was commentated by queers and queer allies including Australian Drag stars Miss Penny Tration, Tora Hymen & Candy Box. Also reporting from the sidelines was Olympian Matthew Mitcham, and various celebrities including Louie Spence, Charlotte Dawson & Ruby Rose. Ruby allegedly kept welling up with tears over all the bare-chested glittery Pride marching by. Aw.
– Entertainment was provided by US artists Alexis Jordan and Wynter Gordon. Apparently they were a hit. GUESS WHERE ELSE WYNTER GORDEN IS GONNA BE A BIG GAY HIT THIS YEAR?  That's right, Girlbar's Dinah Shore Weekend! You should come.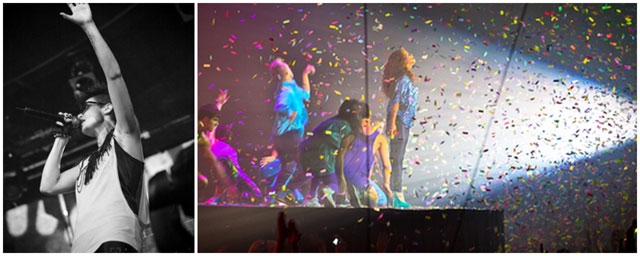 – Rihanna attended the Mardi Gras and reportedly ruffled some feather(boa)s by choosing not to perform. Apparently she "wasn't feeling it," or something. Ke$ha was also rumored to be at the party. There were no reports of either pop star making out with cute girls and/or each other on the night, which is where my interest in their attendance ends.
– Amanda F*cking Palmer was there too. I'm only mentioning it because she looked fierce.
– A few weeks ago, Christian Democrat Party candidate Peter Madden tried to ban the Mardi Gras because it "incited all kinds of lust, filth and moral depravity." There's always one, isn't there. So it was nice to hear reports that John Madden, Peter's less-ignorant brother, protested Peter's views by marching in the Parade.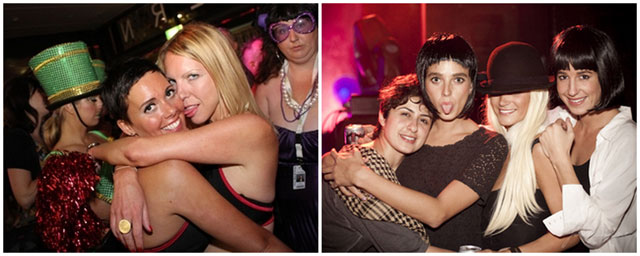 – During an interview with Mardi Gras Co-Chair Peter Urmson, Channel 10 morning news anchor Ron Wilson referred to the Mardi Gras as "disgusting." I'm really quite shocked that this happened, anyone else?
Ron Wilson has released an apology/statement: "As a journalist my job is to present an issue from different perspectives. If anyone took offense at anything I said during the interview I apologise. I fully support the gay community in its campaign to promote the issue of gay marriage and I congratulate the gay and lesbian community on the success of Mardi Gras."
– Have you been watching the new Australian lesbian reality web series, Generation L? We have. The girls were filming during Mardi Gras and promise to give you a little taste of their evening will be posted shortly. Keep an eye on the Generation L YouTube page.