It's Riese's birthday!


Today's the day Riese turns one year older than she was last year, which was 29. HEY stop doing math for a second and pay attention: Riese is many things, but mostly she's this muppet girl who lives in Oakland and cuts her own hair and eats fruit and reads and reads and reads and thinks the thoughts and does everything — almost everything, practically everything, at least in a tertiary sense she does all the things — that makes this space what it is. I mean, if we had words for how much we love this Riese Bernard — this love — we would spray paint them all across the Golden Gate Bridge and every tree in Michigan and probably, let's face it, her living room wall.
I think we all would.
We don't have the words for that though. Or at least no words that don't feel really half-assed and trite when you hold them next to the thing that we're trying to say. But Riese does! Riese has all the words. That's what she does.
So we got together with the whole Team and chose some (not all! there are too many) of our favorites and well, here it is. This is what we have. It's just a little bit of what Riese has given us.
30 Quotes We Love
"i don't know why, but that line has always stuck with me."
-emily choo
1.
"i always end up watching some stupid crime mystery show but like, boring, whatever, predictable, bored of those now. and then there's all these other channels with their own brands of crap, like some crap reality show, some news story about how your milk is gonna kill your child and steal your identity, men throwing balls on a field, sleep number, history thing you already saw in 3rd gade, the fast and the furious, crappy sitcom rerun, stupid film nobody ever wanted to see, shows about building walls or casseroles, buy shit, stupid shit for dudes, i mean really compared to the rest of the shitstorm that is, apparently, the thing i'm paying for when my cable bill arrives, whatever, i will watch this bullshit show. because there's gonna be a lesbian in it who cares about civil rights, which is like a goddamn fucking miracle of life."
– Comment on The Playboy Club: 4 Things Lesbians Need to Know About NBC's New Show
2.
"The wind picks up. We put rocks atop our construction paper and our crayons throw caution to the wind."
– from Autoportrait 3.0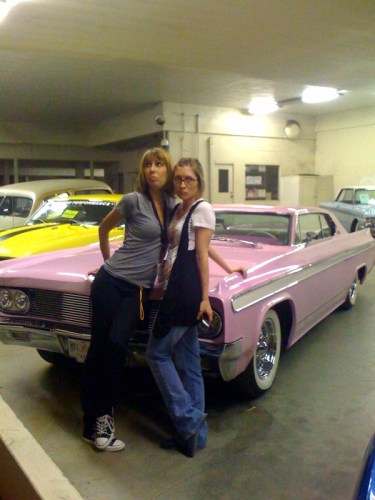 3.
"Dearest Natalie,
I stood next to someone wearing
your perfume
and it made me miss you."
– insomnia poem #22
4.
"I don't want my unborn grandchildren to listen to the story of how Taylor Swift won a Grammy she hadn't earned. I want them to set pianos on fire."
– Why Taylor Swift Offends Little Monsters, Feminists, and Weirdos
5.
"You deserve/need a giant girl with a heart bigger than your whole body — I'm not just talking about you now but also you and you and you. You'd sleep cradled in the scoop of her enormous ribcage, which'd be larger than a significant tropical body of water like the Gulf of Mexico. Lake Huron. Swan Lake. What you need is a heart bigger than a jet plane. Higher and faster and bigger."
– From Autowin
6.
"a bunch of random college students in ohio are celebrating this? i think everyone is just tired of being upset about the state of the world and wants to party, is what i think. about anything."
– Comment on Osama bin Laden is Dead
7.
"HEY LYING DUDES! The internet is the ONE FUCKING PLACE where so many gay girls can feel safe being who they are — unlike real life, where they are often silenced.
Something you wouldn't know ANYTHING ABOUT, you fucking middle-aged white guy. CHECK YOUR MUTHERFUCKING PRIVILEGE."
– From "Lez Get Realwp_postsEditor Paula Brooks is Actually a 58-Year-Old Man in Ohio
8.
"The nice thing about Uh Huh Her shows is that they only have 5 songs, so it's real short, and then you can go."
– from this video
9.
"I feel like moving to California would be admitting to myself that somewhere, deep down inside, I actually might want to be happy. I've wanted many things in my life; happiness has never been one of them."
– From Autowin
10.
"Sometimes sex is like touching someone's skin with your fingertip and feeling that you've accidentally split their lungs right open and then saying "It's okay, I can teach you how to breathe." It's saying, "trust me," and then leading them underground with one finger latched into their finger and a darkness only you understand.
It's saying "look me in the eyes and tell me how much you like me," and then crawling inside of that feeling like it's a swimming pool you can sleep in without drowning. You can just dream and kiss forever after all."
– via: It's 4 AM on a Monday Morning and Your Girl is Lovely, Hubble. (Obligatory SATC movie post)
11.
"i wrote a haiku
omg om
g omg omg
omg om"
[via email]
12.
"I never learned how to swim, but loved to tempt drowning."
– From Autowin
13.
Here I Am,
I'll say,
This is Me,
you'll open your mouth, begin to speak, I'll say,
Shhh…
don't ruin it.
– From Autowin
14.
"I feel some kind of deep patriotic affection, possibly enabled by Monopoly or educational computer games, for the American Railroad System, and therefore feel terrible about having to register this negative review. Christ on a Cracker holy mother of all that is unholy and inhuman GET ME OFF OF THE DEATH TRAIN."
– From Transportation Review: Amtrak Coast Starlight to Los Angeles
15.
"things,;/":ln r=129667867667877681`1″ [email subject line]
16.
"Link Hogthrob is a Bear. I know he's a pig, but if you know what a "bearwp_postsis, AND I THINK YOU DO, you will know what I mean."
– From Top Ten Gayest Muppets
17.
"Hot Topic called and said you know what Effy, you make that bracelet work. You work it. It would look better removed by a gynecologist from my cervix where you accidentally left it, but moving on."
– From Skins Recap 402: "Emilywp_posts(and let's be real – "Naomi")
18.
"NAMASTE MOTHERFUCKERS" – From yogamazing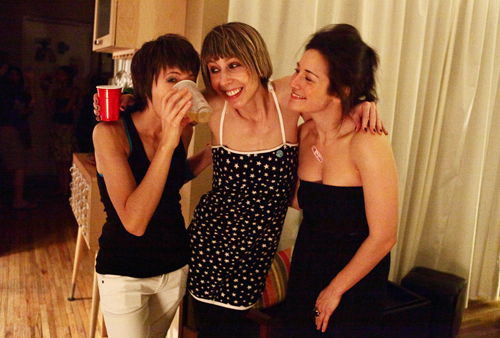 19.
"To comfort myself about my overall failures in life, I like to really get into character, trudging up to Starbucks in my giant sunglasses thinking to myself "G-d I wish Mary-Kate would stop being so mean to mewp_postsor "I can't believe Kevin thinks HE deserves full custody of Jayden!wp_postsYou know?"
– From How to Not Dress For Success: Top Ten Fashions For Being Alone in Your Apartment
20.
"hello my most favorites people in the whole wide world"
"i am going to punch one of you in the eyeballs today for serious"
– [email subject lines dated the same day]
21.
"I don't know if you've ever had this experience, but sometimes when I trust someone else with gravity it's like my heart looks at me and is like, "really?" and then before I can answer it goes, it flutters away like the happiest bird of all time. It goes before I answer, like it has wings I'd never noticed before, I'd just thought "what nice shoulder blades you have."
– From Autowin
22.
"I miss the night-fires, I miss the abandon and the rampant self-destruction. I miss knowing everything wasn't right but not caring because I was so alive, because it was so fun or so vivid or so full or because I hit the streets with all I had. I miss absolving myself of responsibility for myself. I miss the future we used to talk about with such generosity. I miss the stories we believed in and I want to write the ones we never told. I want so many things."
– From Autowin
23.
"90% of life is showing up"- Woody Allen
Riese: "I feel like that's the unfortunate reality of life, rather than the strategy."
[via email]
24.
"I needed to get older and fast so that I could go look at weird things and scary things, too."
– From Autowin
25.
"[i like the idea that pauses can be pregnant. that giving birth is sometimes speech not life.]"
– From Autowin
26.This: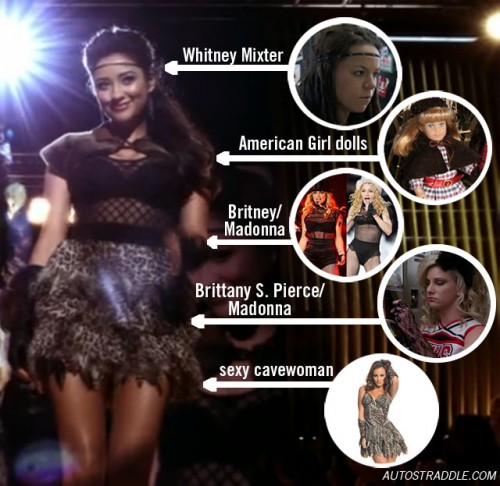 27.
"I kept thinking "I need to write a really funny recap!wp_postsbecause you know, that's what you're here for, right? Laughter? But as I was writing it I was like, "whoa, this isn't funnywp_postsand then I was like "but it's supposed to be funnywp_postsand THEN I was like, "maybe I'll microwave a thing and stick it in my mouth and that will somehow make me funnierwp_postsand THEN I was like, "FUCK!"
Then I thought 'maybe I should be wearing a zip-up hoodie instead of an over-the-head hoodie' and so I changed and then I thought 'did I break my funny bone the other night when i was drunk/sober?' and then I hung out in downward facing-dog waiting for a joke to emerge from my spiritual center and then I gave up and so now I'm like, "HERE IT IS"
– From Glee Episode 218 Recap: Born This Way, Everyone is Gay
28.
"I've never bought into the idea that Ms.Chaiken desires a straight male audience — maybe she's aiming for the illiterate?"
– From The L Word Franchise: All I Wanna Say is That They Don't Really Care About Us (Anymore)
29.
"At this point it's impossible to ignore the direct correlation between conservative Christianity, Evangelicals, right-wing conservative politicians and an inability to keep it in one's pants."
– From Evangelicals, Rapists, Tramps & Thieves: Why Anti-Gay Leaders Love to Sin, Are the Sinners
30.
"YOU DON'T NEED AN APOSTROPHE WOMAN."
– From Autowin
Happy Birthday Riese! We have loved you for so so long.

What's your favorite Riese quote? What words of love would you spray paint on your local bridge? Will anything ever be better than the cookie post?