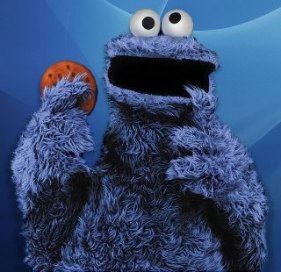 Hi. I'm supposed to write a daily fix for you, which should include like… the news of the day and that stuff.  What's up with Lohan, what did Gaga say or Glambert do this time, omg, remember the 90's, The Real L Word Ha, What's happening with DADT? Anyone wanna huddle? That's right, not cuddle (I know it's so similar), huddle. I wonder what Dan Choi's first post-hunger-strike meal will be. When I didn't eat for three days because my friend Evan told me that's how I could "become a warrior," we broke it with a pizza.  Dawson's Creek was on that night too, it was pretty rad.
Anyhow earlier tonight we were discussing gender identity and the importance of media visibility w/r/t furthering our collective political causes JUST KIDDING WE WERE TALKING ABOUT COOKIES. Although everyone could make really awesome cookies, or go to an awesome bakery, that's not always an option.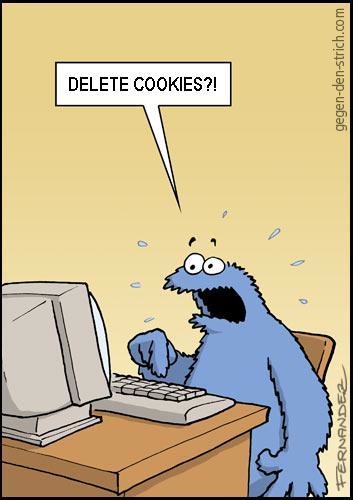 You know, what about those shitty cookies we have to eat b/c the only thing open is the Amoco station? Once I lived with a girl who loved what she called "Lady Stella Cookies" which I had always seen at the end of the grocery aisle and been like, "who eats those?" She did. And then I did! I don't know what happened. I changed overnight like Helena Peabody.
Also just FYI our official political position on this matter is that buying from any of these corporations is evil and you will be perpetuating patriarchal power institutions and systems of domination, but sometimes you just want to eat a fucking Nutter Butter, you know? Also the weird thing is that pre-packaged cookies, probably because they are just made out of the skin of dead plastic factories, have like one-third as many calories as good cookies. Weird right. I know. Anyhow.
Okay firstly wanna know what Americans think of cookies? People research this stuff you guys.
1. Private Label (??!)
2. Nabisco Chips Ahoy!
3. Nabisco Oreo
4. Nabisco Oreo Double Stuff (seriously whomever thought of that deserves a Nobel Cookie Prize)
5. Lofthouse
6. Little Debbie (what is wrong with you people)
7. Pepperidge Farm (firstly, they totally got me with the "farm" thing. I'm like, o this shit is from the fucking farm, I might as well be on the tractor with my grandparents in the 50's you know)
8. Pepperidge Farm Milano
9. Nabisco Newtons (anorexic people)
10. Nabisco Nilla (this is an excellent choice b/c it is the cheapest kind of cookie. it's like the poor man's sugar-cookie-from-Subway. Speaking of cookies from Subway. Man. So good.)

This is my personal opinion. If you disagree, you should totally say something really mean about it, like try to make me sound like I just stole something from you, maybe even your soul. Caps, exclamation points, the full anger of your day: I want it. Give it to me. I can take it, 'cause I just had a really good cookie!
Top 10 Cookies Sold in Boxes That Are Good Sometimes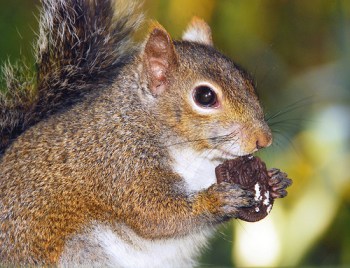 10. Oreos
Oreos are fantastic cookies, the only drawback is that you always get shit in your teeth, which, espesh if you've ever had braces, makes you paranoid that there's Oreo on your teeth/lips for at least 4 minutes after eating. But they taste real good, and the commercials totally brainwashed me. Happy children dipping cookies in milk! Life is adorable, let's eat each other!
9. The Pepperidge Farm "Entertaining" Multi-Pack
The problem is everyone eats that one kind first, and then you're stuck with the one with the chocolate & nuts on the bottom, or the funnel things if no one likes those.
8. Keeber's Soft Batch
Good right.
7. Lady Stellas
These are actually pretty terrible. I don't know why but despite this I pursue eating them rapidly. Like a drug or something.
6. Duplex/Sandwich Cookies
Literally the best deal in the world. These big packs of sandwich cookies (sometimes mixed chocolate and vanilla) are always store-brand and like 50 cents each for a gigantic pack that one night will make you very sick.
One time during Passover, my traveling companion/temporary life partner bought a box of these and ate them in front of me, and I think honestly I never really forgave him for that. It was such a betrayal
I feel like I don't even like these, but somehow when we have any in the house me and Natalie eat them all IMMEDIATELY. It's like unstoppable.
3. M 'n M cookies
Perfect 'cause they come in tiny packages you can then put in the freezer and then eat them. Is that weird, they're always dusty so I feel like maybe I am the only one who ever eats those suckers. They should pay me
2. Le Petit Ecolier
These feel fancy
1. Pecan Sandies
I thought it would be funny to put "Pecan Sandies" as #1 on this list.
Obviously none of these cookies are like nearly as good as ones you make yourself or get at the cookie place itself instead of out of a box, but this is a lesbian website, so we are sticking to the box thing. On topic.
Anyhow it's like Memorial Day or whatever, so a lot of you will probs be eating food and drinking with a small to large group of friends & family members, because of the soldiers. All the soldiers I know well (my uncle, alex's dad, dan choi, some friends at college) like eating & drinking with large groups of friends & family members , so that's how we celebrate them. Actually I could go for some potato salad.