HBO Max's Harley Quinn is one of those shows I know I love, and recommend to basically everybody, and celebrate every time it gets renewed — but it's not until I'm watching it after a hiatus that I remember just how fucking good it really is. And so Harley Quinn: A Very Problematic Valentine's Day Special, which dropped today, is the perfect V-Day gift for me. Or, as Poison Ivy would call it: "One of the most egregiously wasteful holidays in terms of non-biodegradable packaging, not to mention an annual mass genocide for roses." Of course Ivy hates Cupid's Big Day Out! Also, of course, Harley loves it! And, even though it ruined her credit score and got her banned from every craft store in Gotham City, she always made Joker's Valentine's Days the best ones ever, every year — and she's determined to do the same for her girlfriend.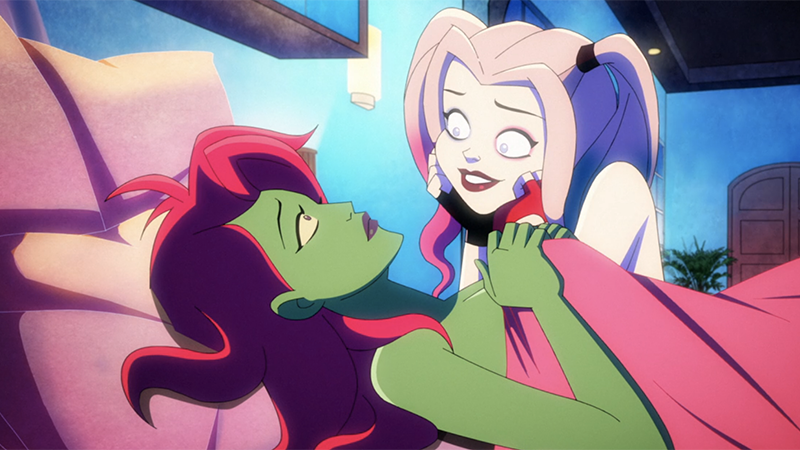 Guess what happens.
Did you guess ABSOLUTE CHAOS?
Well, you are correct!
The through line of Harley Quinn: A Very Problematic Valentine's Day Special is Harley's quest, which gets more and more unhinged as Ivy describes their date to Mama Macaronis as "great" and "splendid." Which it was because they got all dressed up and ate vegan Italian food and what's not to love about that. When they get home, Ivy just wants to watch her nature documentaries, have a little sex, and go to bed. But oh ho, Harley is just getting started. She robs Wonder Woman, buys a magic spell, stages crimes, and things just keep escalating until the entire city is engulfed in Ivy's horny pheromones and going absolutely berserk. Harley and Ivy's sex scenes are always such a hoot, the way they're animated with flowers popping off all over the place.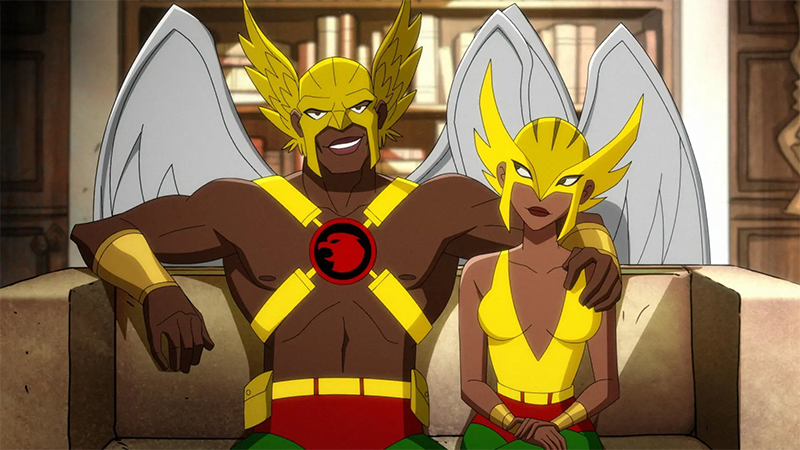 The episode is sprinkled with mockumentary-style interviews with famous DC Comics couples, including Superman and Lois Lane, Aquaman and Andromeda, and Hawkman and Hawkgirl, voiced by Tyler James Williams and Quinta Brunson!!!!! (Abbott Elementary / Harley Quinn crossover? Come on! It doesn't get better than that!) And, as always, deeply irreverent humor is mixed perfectly with action, meta pop culture whimsy, and bisexual swoons. Oh, and there's a Ted Lasso cameo I won't ruin, but it will have you in stitches.
The thing that continues to impress the hell out of me about this show is its ability to throw external and internal conflicts at Harley and Ivy without threatening their relationship. You know, like real relationships. Queer couples on TV are usually either getting together, cheating, having a baby, or dying. For some reason, writers can explore a world of struggles with straight couples, but when they're gay, it's like brain-freeze and the only options are adultery or death! That Harley and Ivy are continuing to grow together, without sacrificing all the wonderful, hilarious, wacky, psychotic things that make them who they are? I can't think of any show that's done it better.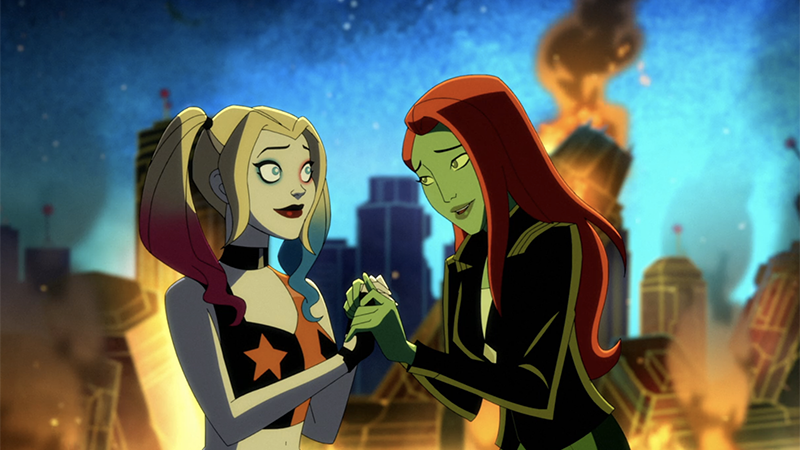 I actually don't think there's ever been a better bisexual chaos show than this one, and this special just proves it all over again.