2 Broke Girls wins the record for earliest Christmas episode this year with this combo assault on the holidays. Caroline breaks Max's mixer which isn't just an ordinary mixer. It's nice and expensive and couldn't withstand being dropped one time so they have to get another one. They apply to be elves at the mall but Max is promoted to Mrs. Clause their first day while Caroline deals with all of the emotions of being steeped in poverty during the holidays. At least she doesn't have to deal with the overwhelming guilt of not being able to afford going home for the holidays…because she doesn't have one.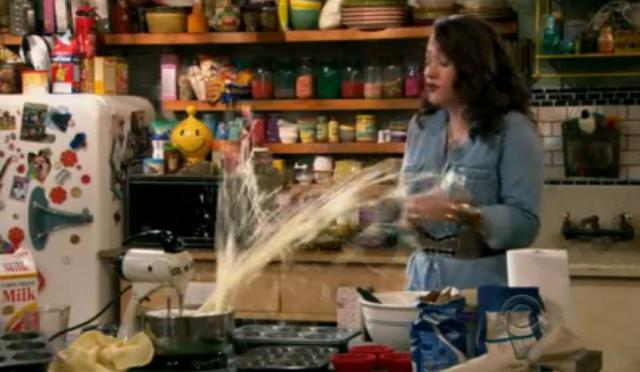 The "young people please relate to this showwp_postsjoke
Max: Thanksgiving is almost here and as soon as people realize how much money they have to spend on holiday gifts, their wallets snap tighter than Kim Kardashian's legs after the wedding check cleared.
The dark joke
Max:  Mary Christmas will never recover. They'll find her in her studio apartment in two weeks, hung from her chimney with care.

The edgy joke
Max: Well that excitement will probably taper off after the full body cavity search.
Caroline: I don't know. I might like it. It's been a while since I've had any cavities searched.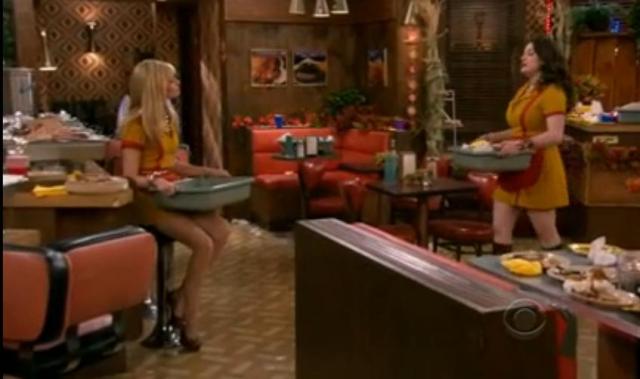 The non-PC joke
Mary:  My second favorite is It's a Wonderful Life.
Caroline: Mine too.
Max: I've got Schindler's List on Bluray.
 The "is that racist?" joke
Max: Wow. I'm surprised you got the right holiday decorations. Last month you put out Easter bunnies for Yom Kippur.
Han: So many Jewish holidays,  I can not wikipedia them all.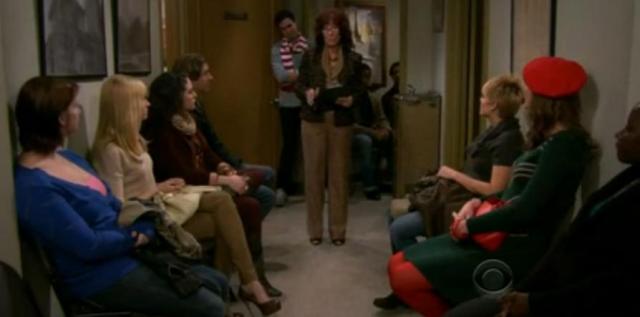 The vagina joke
Caroline: I'd get all dressed up in my fanciest winter coat and hat and then stand in line to see Santa with my hands in my muff.
Max: And they didn't throw you out?
The joke that leads to a lot of questions
Caroline: Is it cocaine?
Max: If we could afford cocaine, we could afford a mixer!
Isn't cocaine cheaper than high end mixers? Are you supposed to sip however many hour energies? Wouldn't that make them like one hour energies if you only took a sip? Do they really make you that hyper? Shouldn't she be able to handle it better with all the coffee they drink?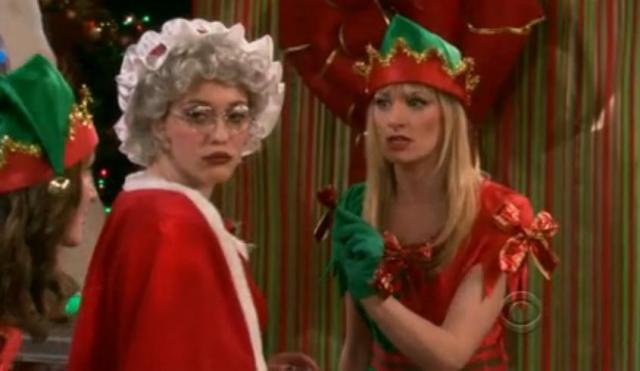 Are you glad Christmas came early? Have you ever been a mall elf? Did you think the entire bit about it being a warm November so they could justify that horse not freezing its balls off was stupid?