Review of The Amtrak Coast Starlight Train
by Mariese Bernardo
Oakland to Los Angeles
[this train ride happened because I have to go to Dinah Shore tomorrow in Palm Springs]
[I wrote this on the train b/c there was no internet and I had to write SOMETHING so I wrote this in a Text Edit document. You'll see.]
It's 8:21 PM on Wednesday March 30th and I've been sitting on this train since 10:35am, when we left Emeryville, which is, I think, either part of or next to Oakland. At that time the sun was bright, the weather was temperate, my pores were clear and my body contained a healthy mix of vitamins & minerals.
Were we ever so young?
Now it's 8:25 PM on Wednesday March 30th and some woman just announced that our ETA for Los Angeles is 12:30 AM. 12:30 AM. 14 hours!
How the hell can a trip from San Fran to LA take 14 hours, you may ask? That's the issue I want to focus on in today's Transportation Review of the Amtrak Coast Starlight.
"Coast Starlight" sounds magical, like a glittery ocean cometbeam of transportational excellence. However — unlike magic or Harry Potter or unicorns, the Coast Starlight kinda blows.
I feel some kind of deep patriotic affection, possibly enabled by Monopoly or educational computer games, for the American Railroad System, and therefore feel terrible about having to register this negative review. Christ on a Cracker holy mother of all that is unholy and inhuman GET ME OFF OF THE DEATH TRAIN.
"I feel some kind of deep patriotic affection, possibly enabled by Monopoly or educational computer games, for the American Railroad System, and therefore feel terrible about having to register this negative review."
Around noon, when I was younger and still had color in my cheeks and battery power in my cellphone, I was playfully chatting bcw, "I think we're five hours away from LA" (because that's what my phone's gps told me) and she replied, "That's soooo funny because I'm 5 hours from LA too! And yet I've been sitting in a chair in San Francisco this whole time while you crawl steadily southward!"
I'm wearing her shirt. Will she ever get this shirt back? Will I ever see her again? Will I ever touch another human again? Will I ever breathe actual oxygen again? Will I ever see the internet again? Riding this train is like the Janet Jackson song "Again," but without the falling in love.
Let me explain how I got here: although a projected 10-hour trip time seemed ridiculous, the website promised onboard wi-fi and the price was right — about $55. So I figured with wi-fi and leg room, today would be just be like any other day where I sit in a chair and work on Autostraddle. Totally worth it.
Yeah no. There's no wi-fi unless you're in the "Parlor Car," which is where I think Prince William is getting married.
Not too long ago (really, who knows at this point) we sat in Bakersfield, California, which I think is just outside of Whothefuckeversville, for 30 minutes or so waiting for another "crew" to arrive.
They're always making these announcements that were endearing at first and now make me homicidal. Sometimes it's mean, like telling us that the Parlor Fucking Car is having a wine and cheese tasting. They have internet, they have wine and cheese, the bar is open 'til 11, Susan Powter will teach the Parlor Car yoga at 6am, French Cooking commences at 3 after we make our own Petit Fours, I really like your canopy bed, let's read Charles Dickens, etc etc
"It's Mike here from the dining car! Just want to let you know I'm about to take my dinner break, folks, so if you want some dehydrated genetically modified corn in a salmon shape (or whatever, I don't remember, maybe he said "chicken"), get it now or I'll see you after dinner!"
I think they're supposed to sound friendly, but disembodied voices can't be friendly.
Anyhow! in Bakersfield she said we were delayed waiting for someone who "knew the territory" to come conduct the train. What I can't even. This is so confusing.
I could've gotten to Los Angeles faster on rollerblades, including the amount of time it'd take to go buy rollerblades, inevitably crash into a tree on rollerblades, go to the hospital, take vicodin and recover from the vicodin. Do they still make rollerblades or was that a 90s thing.
I had this sort of concept of trains as an inherently superior form of transportation. Where'd I get that idea from? Movies? The past? Some kind of Rockwellian nostalgia for grandparents and children looking at autumn leaves rolling by while a benevolent conductor in a gay outfit hops around offering sandwiches and silverware?
I took a lot of trains as a child and teenager and even as an adult, the latter mostly because i have an irrational fear of Al Quaeda and an irrational loathing of air travel and driving for a long time makes my fibro flare up (THOUGH THAT'S NOTHING COMPARED TO HOW I FEEL RIGHT NOW).
I've always enjoyed train travel, in fact, 'cause I can read which I can't do in a car but I don't need to worry about the hassle of air-travel and its various security measures.
Back in my FAR FAR AWAY YOUTH IN 2005, when Krista and I transferred from the Greyhound we'd taken from Portland to Denver onto the Amtrak that'd take us from Denver to Chicago — it felt downright FANCY. The chairs were so luxurious, the passengers had bathed, the bathrooms were accessible! Then there was that train I took from New York to Chicago in '04 where I got drunk from Sutter Home with that Isreali girl and we talked in Hebrew and then somehow I ended up making out with this guy Ian in the bathroom or something, I don't know, it was Sutter Home, we were the only youths on the train.
Anyhow back to me, here, now. I used to be sitting further up but the kid across from me, also upset about the lack of wi-fi, decided to call everyone in the entire state of California to talk about things like Vegas hotels and there being no wi-fi, really loudly, while I was trying to read "Whipping Girl" on my kindle. So now I've relocated to the back. My phone is nearly dead, and so is my will to live.
Things I've done so far:
1. Read 51% of Julia Serano's Whipping Girl in order to heighten my consciousness re: trans misogyny etc, have a lot of feelings
2. Finished Michelle Tea's Rent Girl (it was good)
3. Took an hour partial-nap, woke up unsatisfied
4. Wrote in my journal for about one minute, ran out of stuff to say, realized my personal life is actually really great right now
5. Tried to find some writing project I could pick up on my hard drive, realized everything I've written post-2006 is in google docs, got depressed looking at how much shit i've written that'll never see the light of day
6. Found a random episode of Transgeneration on my itunes, watched it
7. Watched three 45-minute shows of "Download: The True Story of the Internet," learned about the invention of google, facebook, amazon, ebay, the story of the dot-com bubble bursting, etc.
8. Inspired by these episodes, wrote a fierce email in text-edit to my designer & web developer about how I'm gonna flip out if they don't make progress on one of my 15 brilliant money-making ideas this month, and by "flip out" I mean "be broke"
9. Erased the fierce email
10. Experienced 25-30 minutes of solid existential crisis, paranoia, despair, anger w/r/t the Autostraddle Situation
11. Wrote out a plan with "objectives" and "action steps" for one of my 15 brilliant ideas, fantasized about how this might inspire everyone to take action steps
12. G-chatted on my phone with bcw, sent emails on my phone and g-chatted Jess R, who said she flew from NYC to LA in 5 hours, which was great, got a text from Laneia about whiskey I'll probably never actually drink, realized circa wheneverago that my phone was gonna die and I hadn't brought a charger
13. Played Trivia Machine until the trial expired
14. Tried to write something about bisexuality, realized maybe I'd already written it, couldn't check internet to verify
15. Consumed one (1) "cheeseburger" like product which was prepared in a microwave and served in a plastic bag for like 9 dollars, added extra mayo & ketchup, it was terrible
16. Organized all of our Dropbox folders and the folders on my computer
17. Ate pretzels and half a bag of m'n'ms, cost like $15
18. Talked to bcw on the telephone, had to whisper, the reception kept going in and out
—
In conclusion, I recommend that if you want to get from Point A to Point B, you select ANY form of transportation besides this one. If you want to get from Point A to Point B in the amount of time it'd take you to drive from Point A to Point B four times, then The Coast Starlight is for you.
Everyone I communicated with today was like "why didn't you take a plane?" and I was like, "why WOULD i take a plane?" Air travel is invasive and complicated and expensive and terrible, surely we could all stand to slow down and actually look at where we're going sometimes, right?
Fuck you, train. I WAS TRYING TO BE CHILL. [I should have just read about it on yelp.]
19. Wrote this
20. Made these cats: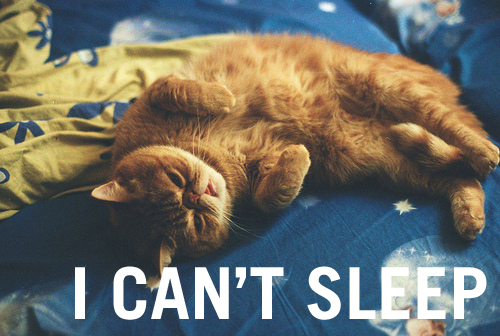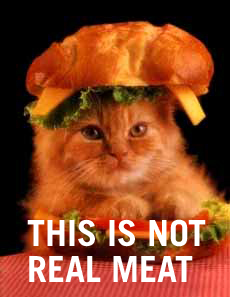 +