There is a Muppet Movie happening. It will come out in 2011. Is this news? Several months back I took a stand against reporting news stories that are not actually news stories:
…amid the daily barrage of panic-inducing real-life invitations for actual scheduled activities or human interactions, my news sources and email inbox ask me to care, repeatedly, about mildly interesting things which I either a) have no personal investment in, b) have no control over or c) am interested in, but really, why bother caring right now, it either c1) might not happen or c2) is happening in the far, far, faraway future. Furthermore I must then pass this information onto you, or else I am NOT DOING MY JOB.
Is it my Bat Mitzvah? Is it my best friend's wedding? Is it Ani DiFranco playing at the Greek Theater in Berkeley? Is it the premiere of Season Seven of The L Word? No? Okay, then I don't care. IDC, for short. I'm busy.
Today, reader, I am presenting you with news that is c2) happening in the far, far, faraway future.
Why? Because The Muppets is approximately on par with my Bat Mitzvah and Season Seven of The L Word.
A new Muppet movie, currently referred to simply as The Muppets, is currently in development at the Walt Disney Company. The script has been written by Jason Segel and Nick Stoller, the writer-director team behind the 2008 film Forgetting Sarah Marshall. James Bobin, co-creator of the HBO series Flight of the Conchords, is directing. Walt Disney Pictures has announced that the movie will premiere on November 23, 2011.
I was capable of holding my horses relatively well and then in November, New York Magazine said that Jane Lynch, Jack Black, Donald Glover and Paul Rudd were def on board. Furthermore, Eric Stonestreet, John Krasinski and Ed Helms were reportedly signed on to appear as member's of Lady Gaga's entourage. Which maybe means that Lady Gaga will maybe be in it. As you can see, IMDB is a bit confused as well —–>
Shortly thereafter, Ricky Gervais and Emily Blunt signed on for cameos as well as some people I couldn't care less about like Alan Arkin, Zach Galifiankis, Billy Crystal and Jean-Claude Van Damme. You might notice all of those people I don't care about are men who aren't on The Office. Are you a dude? Are you Adam Lambert? Are you in The Office or Skins (UK or USA for both)? Okay, if you said "no" to all of those questions, then IDC. Although Charles Grodin would be special. JK, I love men, I've dated like 20 of them. Where was I.
THEN Jason Segal told MTV that Paul Rudd is not in, Lady Gaga is maybe in, and Dave Grohl will be playing a replacement for Animal when Animal goes to Anger Management classes. Also it will be a musical.
In order to make this post seem timely and relevant, we have decided to name the Top Ten Most Homosexual Muppets of All Time.
Top 10 Queerest Muppets
Constructed with help from The Muppet Wiki, aka the most amazing website on earth.
+
10. Catgut, The Muppet Show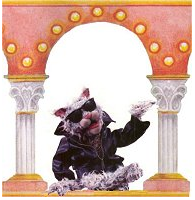 Catgut wore a leather-jacket, sang the blues, played the trumpet and was thrown out of her home for "befriending the rats," which she reacted to by getting super dramatic and laying down in a graveyard waiting for her friends to find her. Her voice is described as "husky."
+
9. Honeydew & Beaker, The Muppet Show / Muppet Movies
Riese: which muppets seem gay to you
Rachel: who are the two male scientist ones who are always together
Rachel: def gay
Riese: beeker
Riese: and the other guy
Rachel: maybe gonzo is pansexual like tinkerbell
+
8. Janice, Muppet Show / Muppet Movies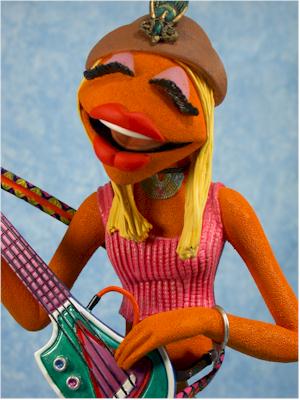 Janice is bisexual, we can tell. Also, she's the long-lost twin of our Business Advisor Brooke Levin, as demonstrated below (also you can see that Nat Garcia is just like Animal):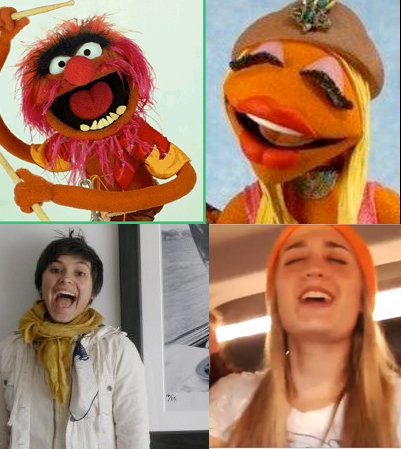 +
7. Skeeter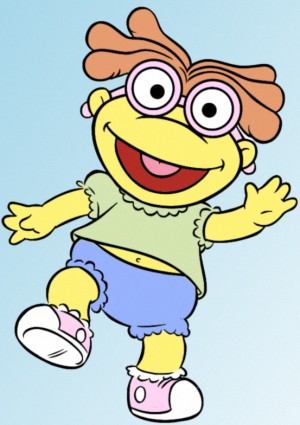 We could be wrong about this one, but she has some serious dyke potential.
+
7b. Link Hogthrob
If people complain that Skeeter is two years old or something and we're somehow destroying the universe by including her on this list, we will default to 7b: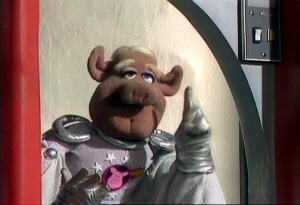 Link Hogthrob is a Bear. I know he's a pig, but if you know what a "bear" is, AND I THINK YOU DO, you will know what I mean. Who knows what's underneath the sexy spacesuit he wears to sing his songs. He even hosted a recurring segment called "Bear on Patrol" on The Muppet Show. JUST SAYING.
+
6. Gay Roger
+
5. Guy Smiley, Sesame Street
Guy Smiley is like the Ryan Seacrest of The Muppets. And much like Ryan Seacrest, it doesn't even matter, really, if Guy Smiely is actually gay.
+
4. Mokey Fraggle, Fraggle Rock
Mokey Fraggle from Fraggle Rock is an environmentalist who always wears a robe sweater and beads. Hobbies include painting, poetry writing, and being the "den mother" of the other fraggles. Mokey is "very emotional and concerned about others." She also enjoys gardening, participates in the "Emergency Flower Defense League" and lives with her "best friend," who is athletic and likes sports.
+
3. Bert & Ernie, Sesame Street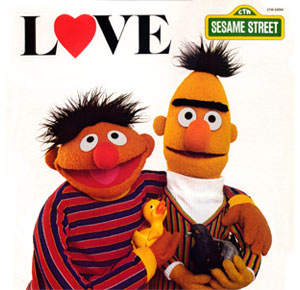 Duh.
2. Bobby and Samson, "Tinseltown"
BOBBY AND SAMSON ARE ACTUAL GAY MUPPETS. They were gonna make a whole show about it! You can watch the pilot episode of Tinseltown on Logo's Alien Boot Camp. They like sleep in the same bed and have an adopted son named "Foster."
+
1. Esmerelda Fitzmonster
Esemerelda Fitzmonster is our in-house muppet. Esmerelda is a lesbian muppet, even though Carly often uses the wrong gender pronoun to refer to Esmerelda, just like Jenny did to Max. Esmerelda loves The L Word and gets really upset when we talk smack about Ilene Chaiken.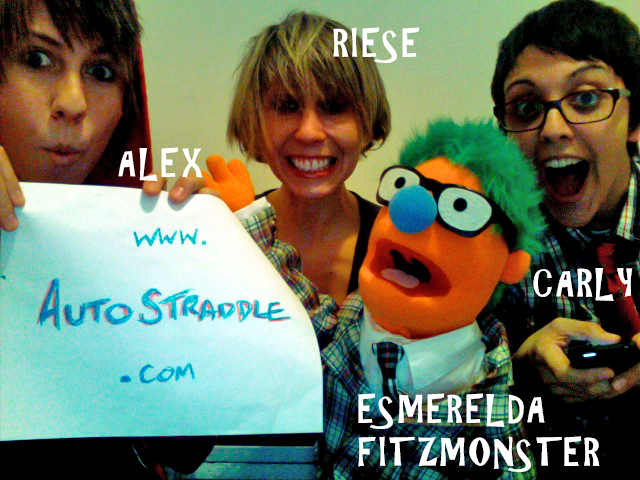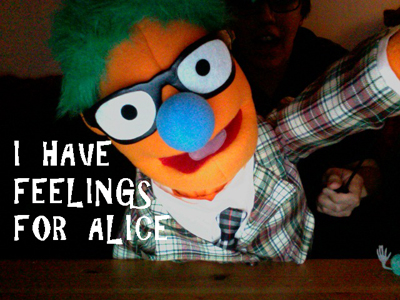 +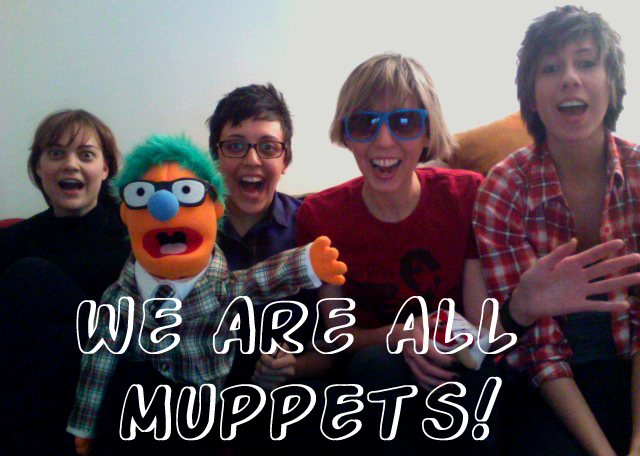 ---