There is a Muppet Movie happening. It will come out in 2011. Is this news? Several months back I took a stand against reporting news stories that are not actually news stories, but I am too excited about the Muppets movie to stick to my own guns. In celebration of this event, we are going to count down the gayest muppets, because this is a gay website, so.
Top 10 Queerest Muppets
Constructed with help from The Muppet Wiki, aka the most amazing website on earth.
+
10. Catgut, The Muppet Show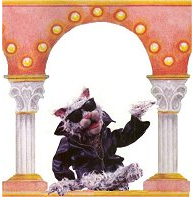 Catgut wore a leather-jacket, sang the blues, played the trumpet and was thrown out of her home for "befriending the rats," which she reacted to by getting super dramatic and laying down in a graveyard waiting for her friends to find her. Her voice is described as "husky."
+
9. Honeydew & Beaker, The Muppet Show / Muppet Movies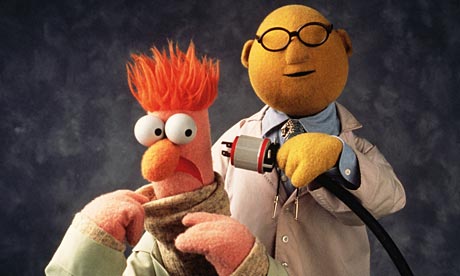 Riese: which muppets seem gay to you
Rachel: who are the two male scientist ones who are always together
Rachel: def gay
Riese: beeker
Riese: and the other guy
Rachel: maybe gonzo is pansexual like tinkerbell
+
8. Janice, Muppet Show / Muppet Movies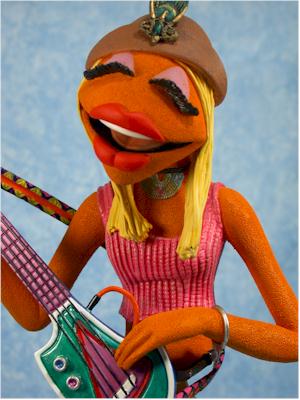 Janice is bisexual, we can tell. Also, she's the long-lost twin of our Business Advisor Brooke Levin, as demonstrated below (also you can see that Nat Garcia is just like Animal):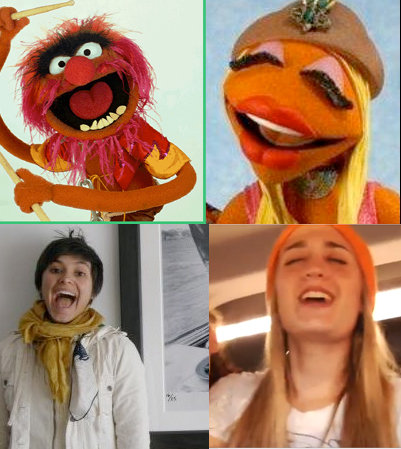 +
7. Skeeter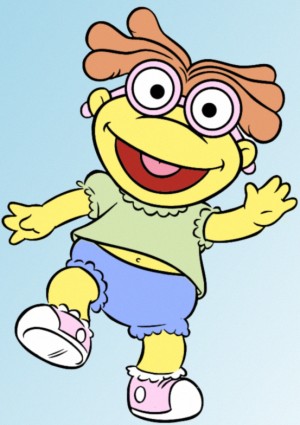 We could be wrong about this one, but she has some serious dyke potential.
+
7b. Link Hogthrob
If people complain that Skeeter is two years old or something and we're somehow destroying the universe by including her on this list, we will default to 7b: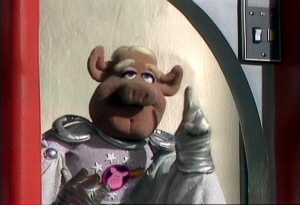 Link Hogthrob is a Bear. I know he's a pig, but if you know what a "bear" is, AND I THINK YOU DO, you will know what I mean. Who knows what's underneath the sexy spacesuit he wears to sing his songs. He even hosted a recurring segment called "Bear on Patrol" on The Muppet Show. JUST SAYING.
+
6. Gay Roger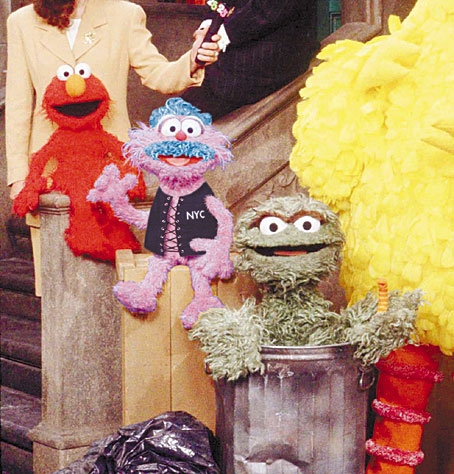 +
5. Guy Smiley, Sesame Street
Guy Smiley is like the Ryan Seacrest of The Muppets. And much like Ryan Seacrest, it doesn't even matter, really, if Guy Smiely is actually gay.
+
4. Mokey Fraggle, Fraggle Rock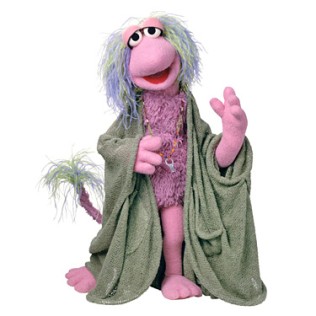 Mokey Fraggle from Fraggle Rock is an environmentalist who always wears a robe sweater and beads. Hobbies include painting, poetry writing, and being the "den mother" of the other fraggles. Mokey is "very emotional and concerned about others." She also enjoys gardening, participates in the "Emergency Flower Defense League" and lives with her "best friend," who is athletic and likes sports.
+
3. Bert & Ernie, Sesame Street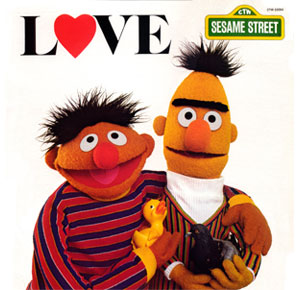 Duh.
2. Bobby and Samson, "Tinseltown"
BOBBY AND SAMSON ARE ACTUAL GAY MUPPETS. They were gonna make a whole show about it! You can watch the pilot episode of Tinseltown on Logo's Alien Boot Camp. They like sleep in the same bed and have an adopted son named "Foster."
+
1. Esmerelda Fitzmonster
Esemerelda Fitzmonster is our in-house muppet. Esmerelda is a lesbian muppet. Esmerelda loves The L Word and gets really upset when we talk smack about Ilene Chaiken.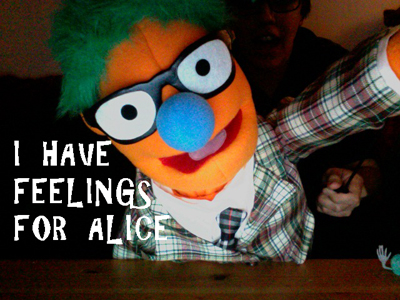 +