It's kind of a miracle that any gay women were able to form lasting relationships prior to 2015, due to the complete dearth of lesbian first date movies that ended in anything other than a lesbian hurling herself off a roof, getting murdered for having sex with another woman, or being arrested for stalking psychopathic tendencies. These days there's dozens — dozens! — of queer and queer-adjacent films that include laughing, smooching, man-bashing, and even happy endings. So we've compiled a list of 25 Good First Date Movies for Lesbians, Bisexuals, and Queers, sorted into five helpful categories depending on the mood you're trying to set.
---
The Classics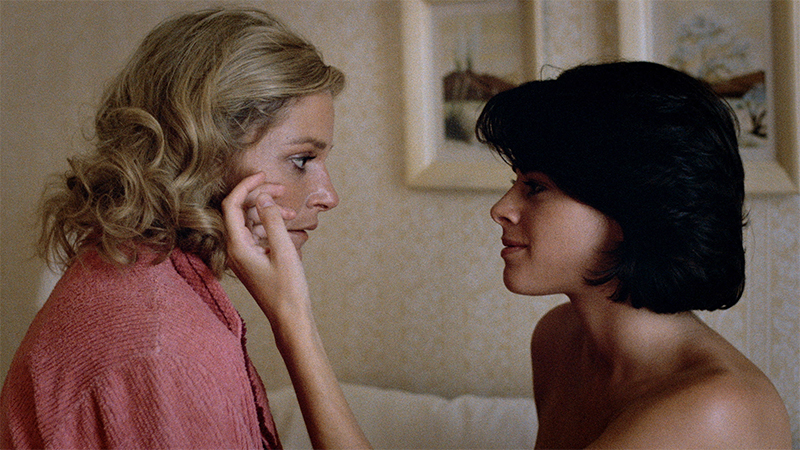 The oldest movie on this list, but also, to this day, one of the sexiest. Director Donna Deitch's lesbian love story, which was written by lesbian novelist Jane Rule, is set in the '50s and was filmed in the '80s, and it absolutely holds up in the 2020s.
Jamie Babbit's cult classic, starring Clea DuVall and Natasha Lyonne as disaffected youth at a ridiculous gay conversion camp, remains the number one movie on our 200 Best Lesbian, Bisexual & Queer Movies Of All Time list, and it won't be going anywhere any time soon. Lesbian camp at its finest.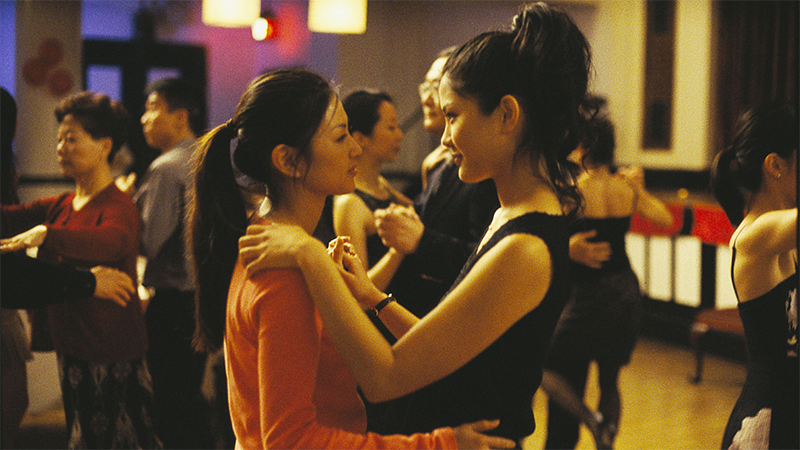 Alice Wu's directorial debut is a lesbian romance, a coming of age story, and a multigenerational family comedy that has delighted queer audiences for decades, and which compelled all of us to watch Wu's second film, The Half of It — which also made this list — the second it landed on Netflix in 2020. Wu is a queer filmmaking icon, and she's only released two feature films.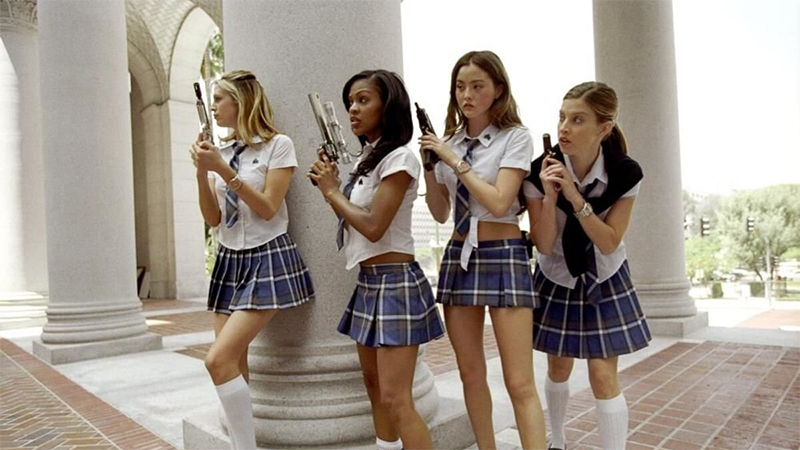 The other camp film on this list of good first date movies for lesbians is D.E.B.S., Angela Robinson's short film turned feature about a lesbian mastermind super-criminal who falls in love with one of the spies from The Academy of Discipline, Energy, Beauty, and Strength that's pursing her. Plus a bonus Holland Taylor as the head of the elite investigative force.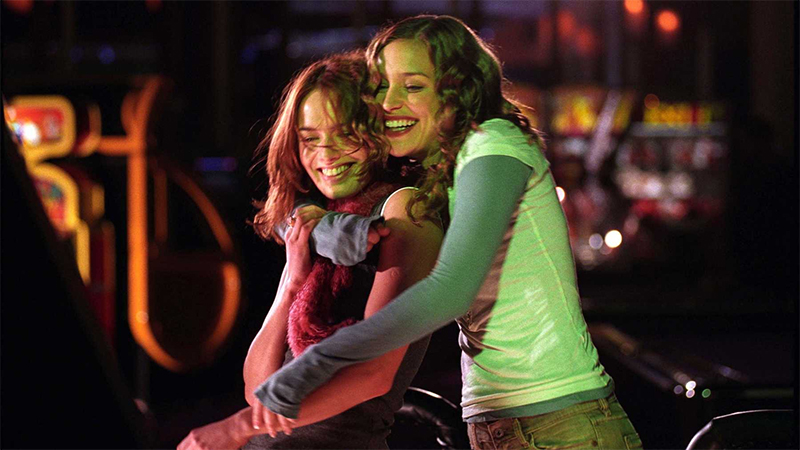 The original and most-quoted lesbian rom-com in the history of gay cinema follows Rachel and Luce around London as they grocery shop, attend football games, flirt over flowers, and try not to love each other (while daring to love each other).
---
Romances/Rom-Coms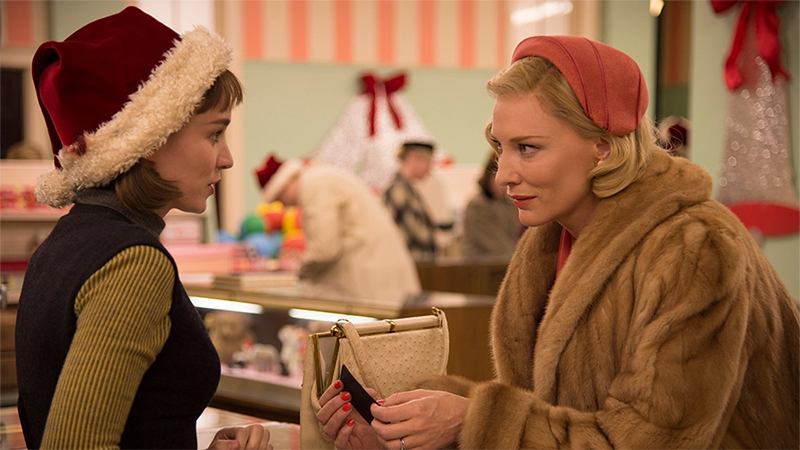 Todd Haynes' adaptation of Patricia Highsmith's The Price of Salt is the perfect lesbian movie for any season: flirting season, breakup season, misandry season, and Christmas.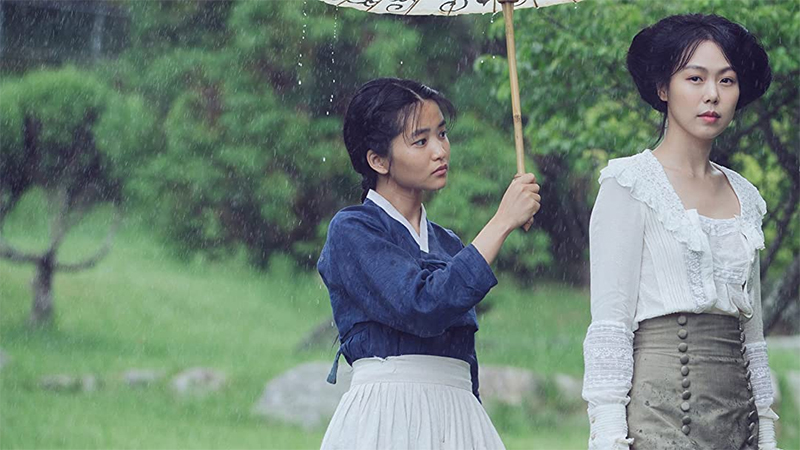 Park Chan-wook's 2016 film adapted from the 2002 historical crime novel Fingersmith by Sarah Waters is a cinematic masterpiece of erotic storytelling. One of the sexiest films on this list for sure.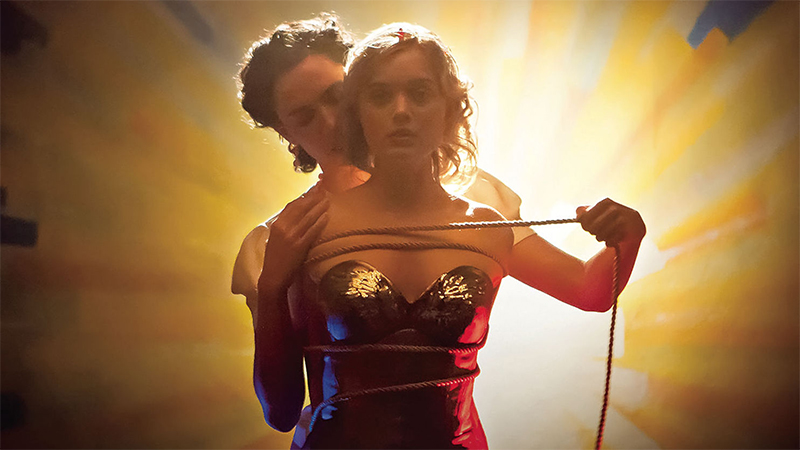 Hey! Another one of the sexiest films on this list! And another one by Angela Robinson! Professor Marston & the Wonder Women is based on the true story of Wonder Woman creator William Moulton Marston and his polyamorous relationship with Elizabeth Holloway Marston and Olive Byrne.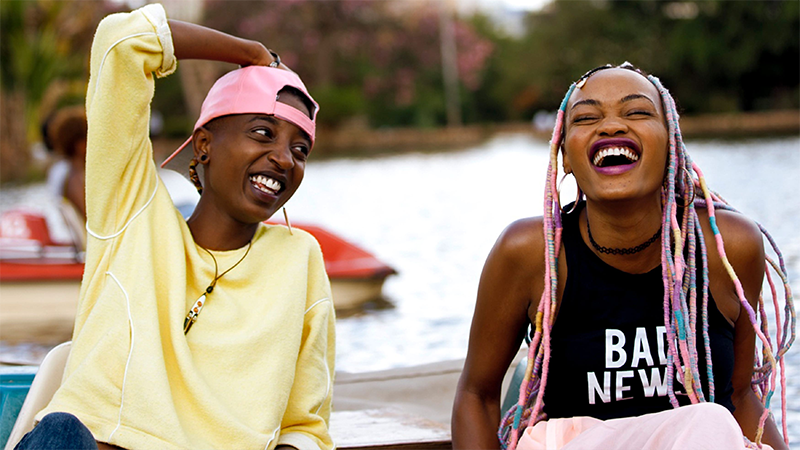 Writer/Director Wanuri Kahiu's Rafiki was the first Kenyan film to screen at Cannes. It has been universally praised by critics around the world, despite still being banned in its home country. It's a bright, colorful, visceral, loving, stunning movie about two girls in love.
---
Comedies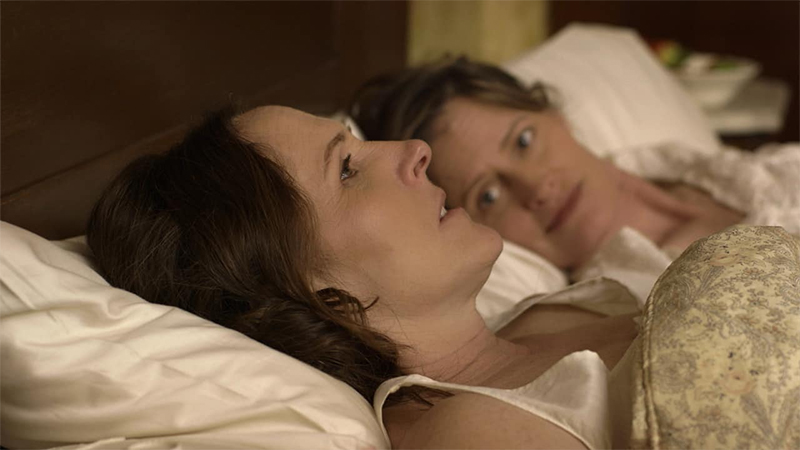 Before Apple TV+'s Dickinson, writer/director Madeleine Olnek dared to imagine a world where Emily Dickinson's queerness was put back into her story — where it had been deliberately erased — and she was understood as a whimsical, generous genius, instead of an angsty, nun-like recluse. Molly Shanon is pitch-perfect as the renowned poet who wrote most of her poems for her beloved Sue.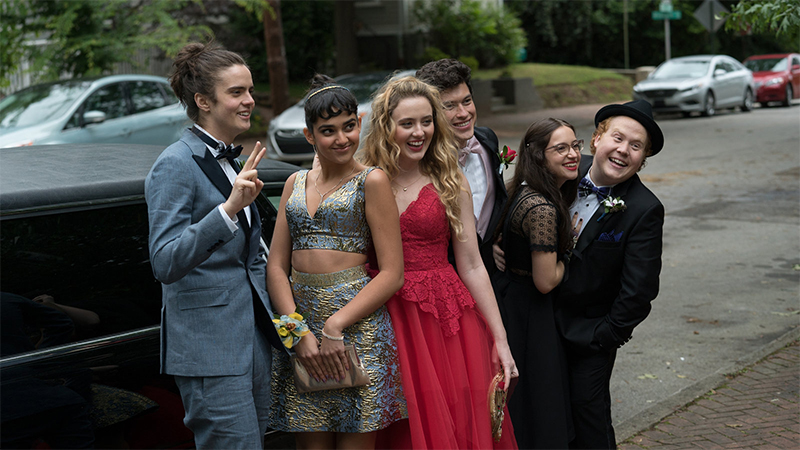 One of Autostraddle CEO Riese Bernard's all-time faves, Blockers is a genuinely funny, seriously gay, surprisingly sex-positive comedy that invites you to laugh with its characters whom you'll find yourself relating to even if you haven't been to prom in a very long time.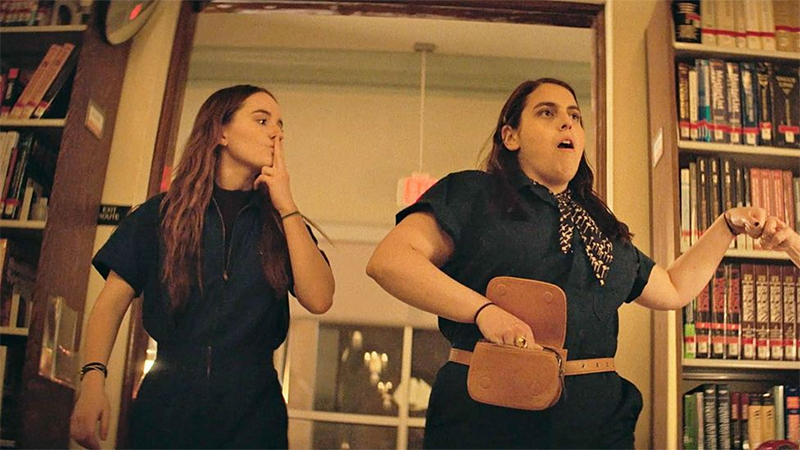 Molly and Amy, played to absolute perfection by Beanie Feldstein and Kaitlyn Dever, shine in Olivia Wilde's queer, feminist answer to the dozen teen boy buddy comedies of the early aughts. Highly watchable, eternally hilarious, a good first date movie for lesbians who are even just going to stay friends.
There's definitely a threesome in Kristin Wiig and Annie Mumolo's absolutely ridiculous musical comedy, so that makes it gay. But so does the life partnership of Barb & Star, who take a vacation to the imaginary Vista Del Mar and end up saving each other and the world.
---
Coming of Age Stories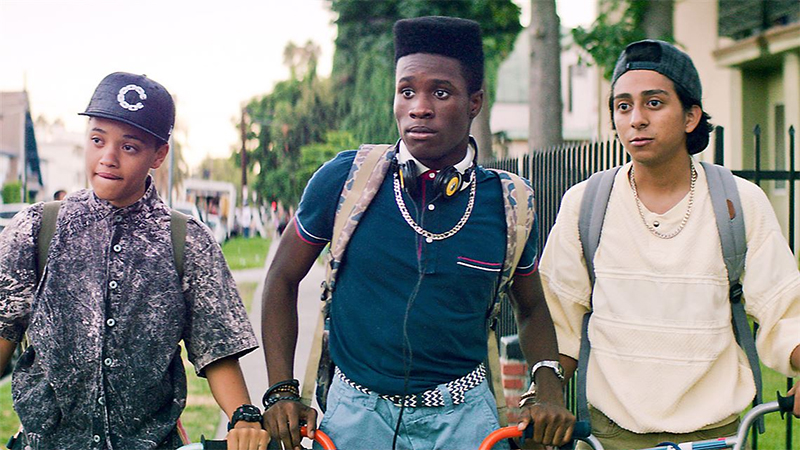 From Autostraddle Editor in Chief Carmen Phillips: "Dope is part teen comedy, part heist mystery, but most importantly it is so sweetly and effortlessly and casually Black. A complete love letter to nerdy ass black kids and the black communities we grew up in." Kiersey Clemons is also very gay in it!
Oh, hey! It's Kiersey Clemons again! Hearts Beat Loud is everything you love about queer YA literature. There's self-discovery, first love, complicated feelings about leaving home, and lots of hope. Plus: original music!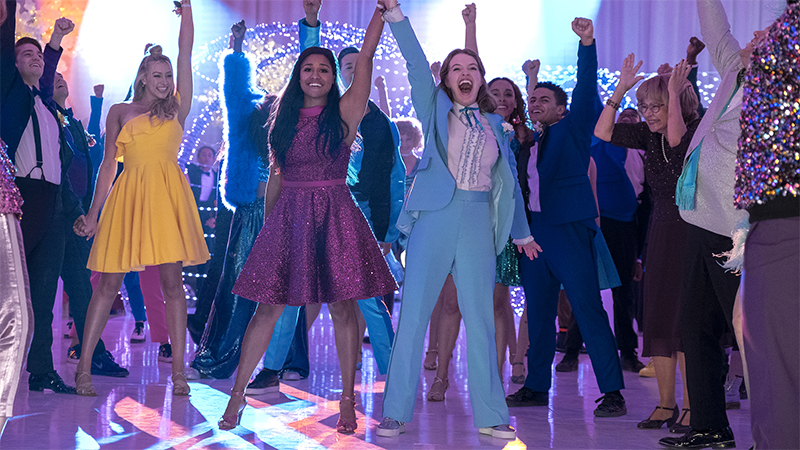 Ryan Murphy's star-studded film adaptation of the award-winning super-gay Broadway musical swept our entire team off our feet. We loved it despite all reason and explanation and expectation. It transported us. Which is, of course, what all the best musicals do.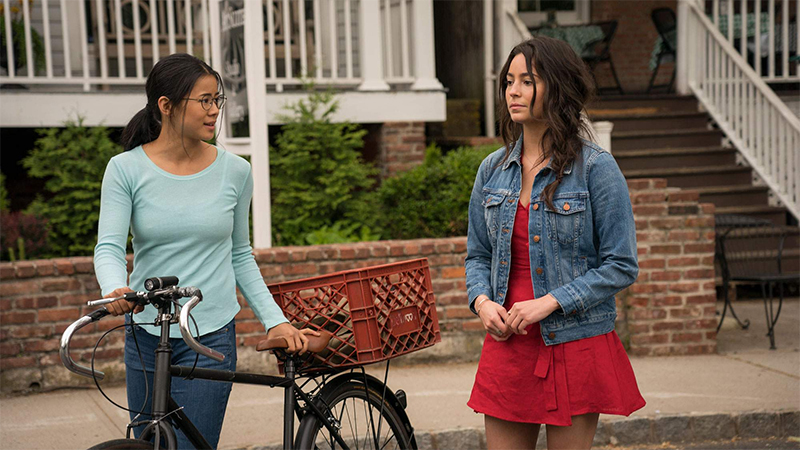 Alice Wu's follow up to Saving Face says it's not a story with a happy ending, but that's actually untrue. It's not a story with a stereotypical smooshy love send-off, but it's all courage and finding yourself and coming out and breaking free. It's a feel-good film all the way around.
---
Misandrist Magnum Opuses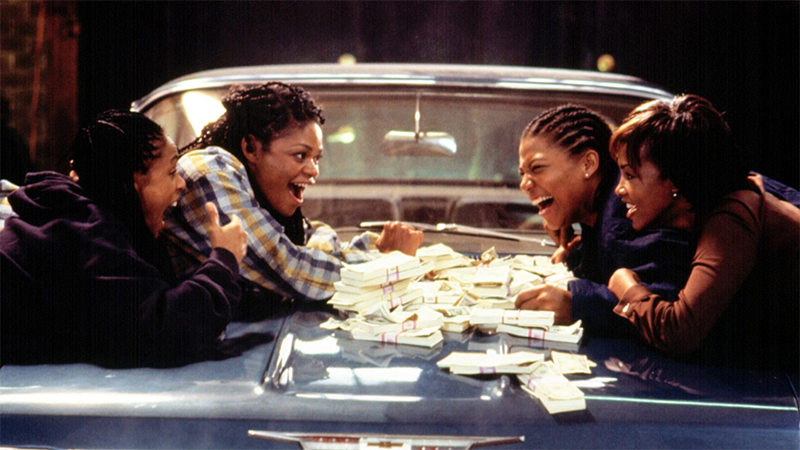 Queen Latifah gets revenge.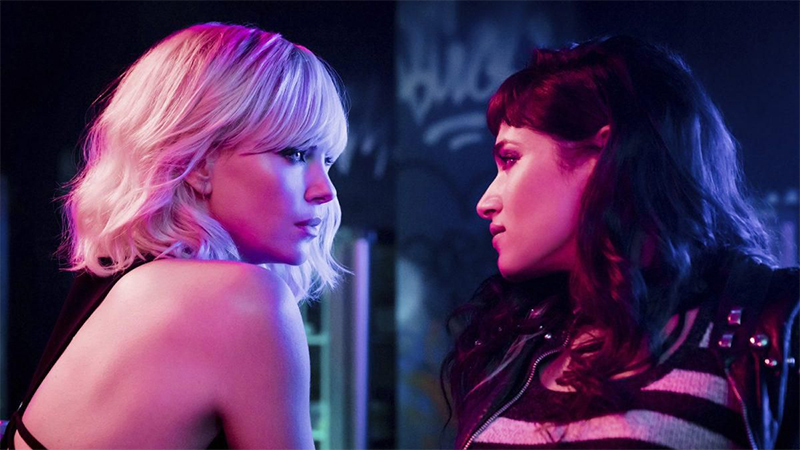 Charlize Theron gets revenge.
Cate Blanchett gets revenge.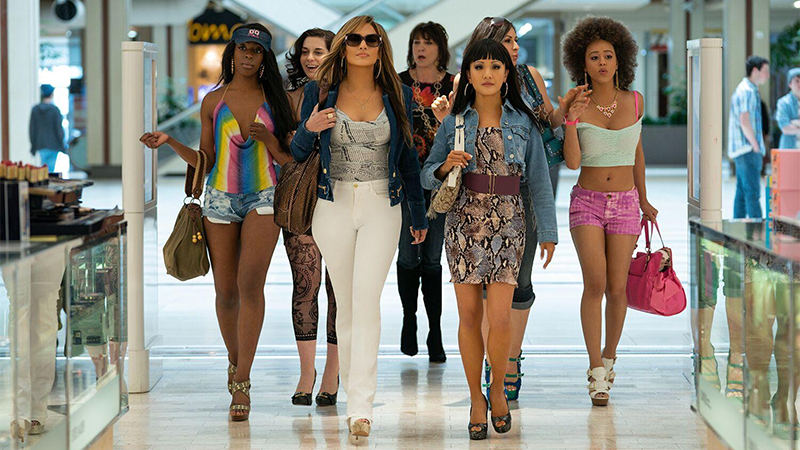 Jennifer Lopez gets revenge.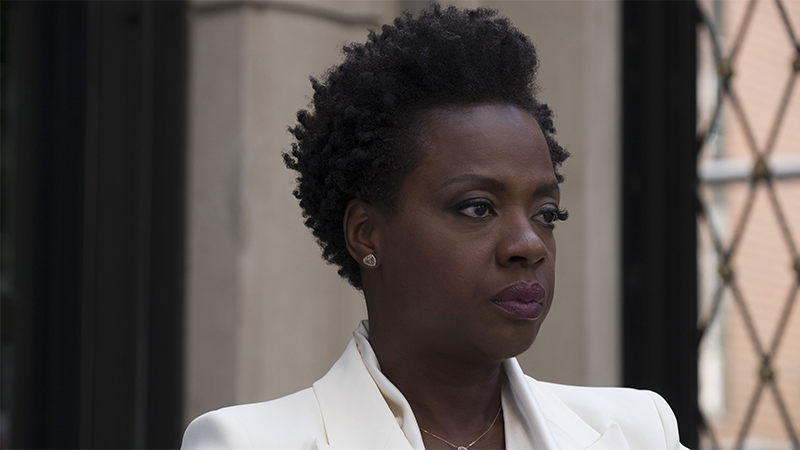 Viola Davis gets revenge.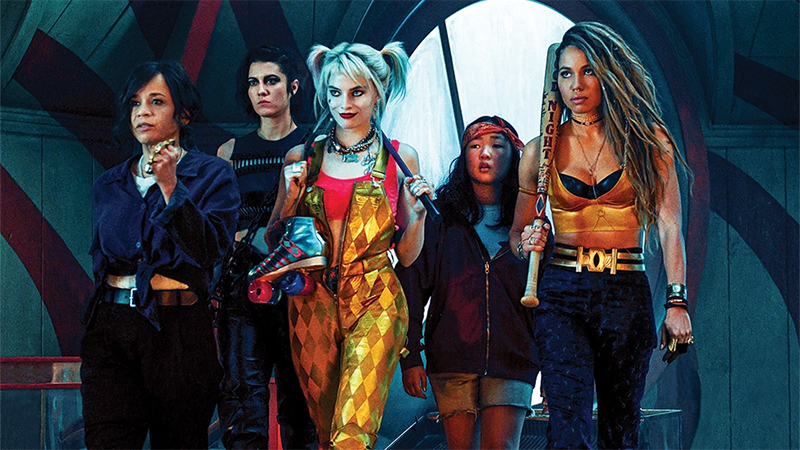 Harley Quinn and Renee Montoya get revenge.
---
Movies About Women in Suits That You Want to Ruin Your Life

In A Simple Favor, Blake Lively plays, in the words of Kayla Kumari Upadhyaya, "a whirlwind monster of a Mommi" — and that's all you really need to know.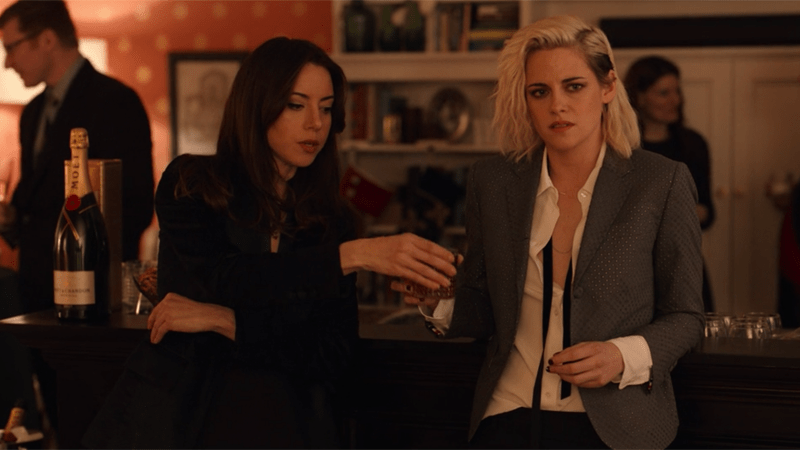 The gay holiday film that divided our entire community — except for on this one point: more Kristen Stewart and Aubrey Plaza in suits please.