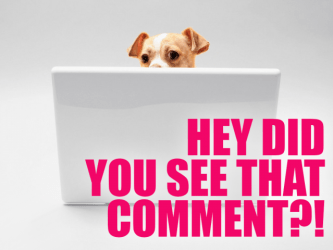 Hello Holigay Elves!
This week I dropped my phone in the toilet and completed my graduate program. So pretty much my life is tied in the win/lose columns at the moment.
But there's nothing but winning this week for Autostraddle dot com. We looked back at 2015 and were reminded of all the newly out or newly coupled superstars of the year, all the beautiful gay weddings that happened, some pretty great (and some not so great) LGBT TV characters and queer representation for the young and the young at heart.
Mey went to the set of Transparent. So basically I'm jealous of everyone on the set of Transparent because they got to spend time with Mey.
Like Laura, I don't understand emojis. But one time Laneia emojied me a pizza, a unicorn, a sword that was possibly on fire and two hands with four dots above them all at once and it made me feel really special.
We here at Autostraddle were sad to report Abby Wambach retiring, but we LOVE pretty much any excuse to watch that gif of her kissing her wife at the World Cup again.
There were more gift ideas than you can shake a candy cane at this week – subscriptions for everything from toilet paper to whiskey, some quality trans representation gifts, super cool fashion for super cool people and the best Autostraddle Merch that has ever existed.
Also is there a week when Brittani Nichols doesn't kill it in some way? I think not.
And Comments!
---
On The Best and Worst LGBT TV Characters of 2015:
The Relevant to Our Interests Award to Monique: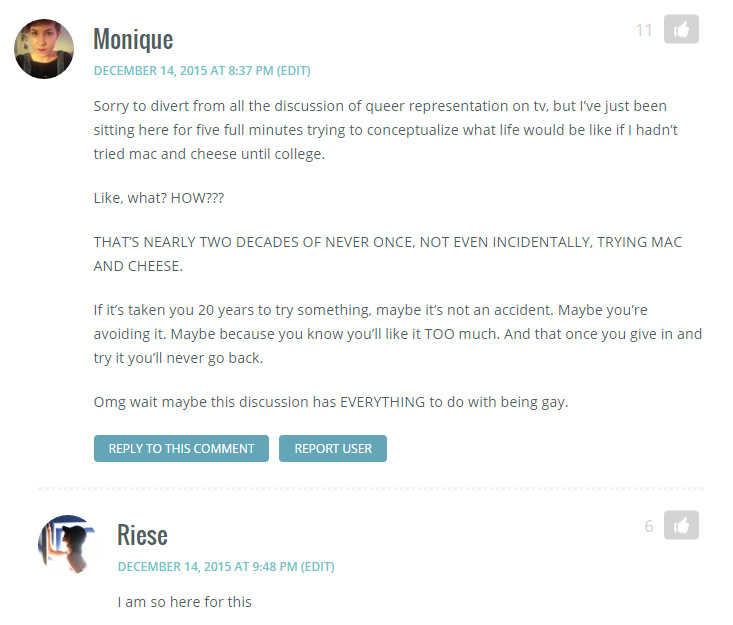 The Best Idea Ever Award to Chloe: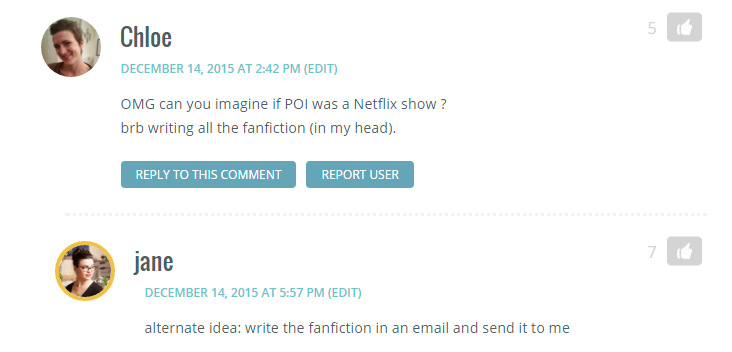 The Work That Stuff Out In Therapy Already Buddy Award to Jenny:

On 21 Women Who Came Out Or Got Girlfriends In 2015:
The Autostraddle Pride Award to Vinzzz27:
On Saturday Morning Cartoons: 9 Things To Look Forward To in the Winter:
The Living the Dream Award to Cameron:
On 5 Feelings I Had About Emojis In 2015:
The Holigay Spirit Award to queer girl:

On You Need Help: Cat Whistling Your Queerness To Other Closeted Queer Ladies:
The Nailed It! Award to Gia Fino:

On Top 11 Times This Year Pop Culture Reminded Us Kids Are Queer and Trans Too:
The Times They Are A Changin' Award to amidola: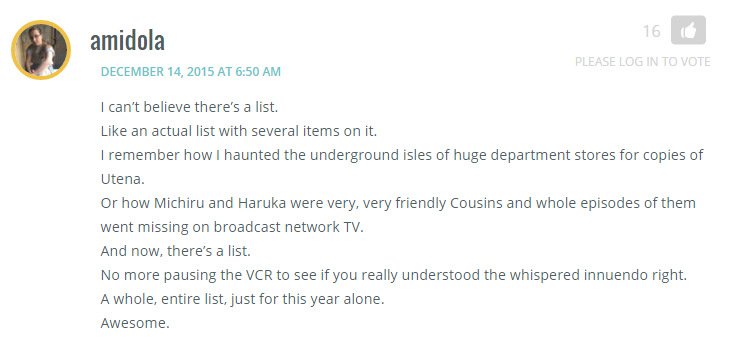 On BREAKING: Ruby Rose And Phoebe Dahl Break Up, Love Remains A Lie:
The Perseverance Award to Blackmar: