Would you like to watch a trailer featuring Jasika Nicole and Brittani Nichols for what I am being told is "the gayest movie ever made"? Of course you would! Suicide Kale is the name of that movie, and it tells the story of two couples whose relationships are changed forever when a suicide note is discovered during their lunch date. In addition to starring in the film, Brittani also wrote it. Plus, another one of your faves, Carly Usdin, is the director. (Update from Carly: "Another one of your faves, Robin Roemer, shot this thing too!")
I know, I know, enough foreplay; here's the trailer!
Suicide Kale will soon be making its way onto the festival circuit. For more information on when that will happen near you, sign up for the newsletter on the official website. You should also follow Suicide Kale on Instagram, where you will find things like: Photos of Hannah Hart and Brittani Nichols smoldering at you, photos of Rachel's cat being enchanted by Brittani, and behind-the-scenes adorableness of some real heart throbs in this all-female cast and crew.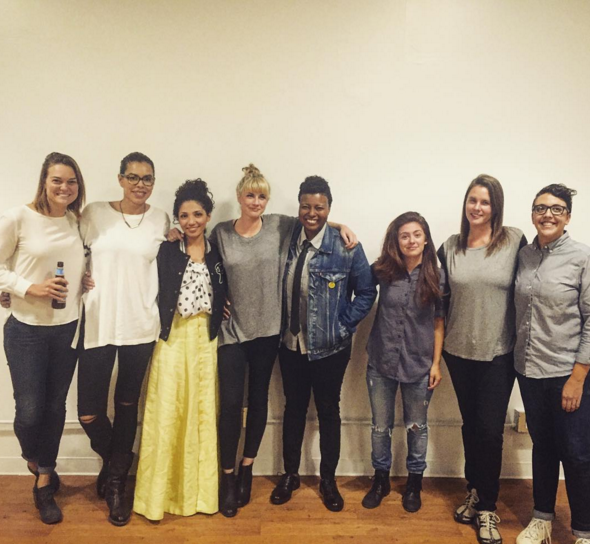 P.S. If you're already in Brittani Nichols withdrawals, remember: you can see her in the second season of Transparent.