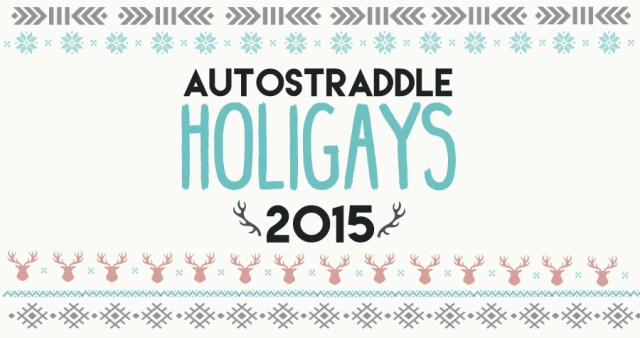 Most media featuring trans women isn't that great. It usually mistreats, misgenders and misrepresents us in pretty horrible ways. If we're not being portrayed as a total joke, we're usually either creepy perverts or tragic victims. But a lot of trans people and a lot of trans allies are desperately looking for quality trans media. That's where I come in.
---
Movies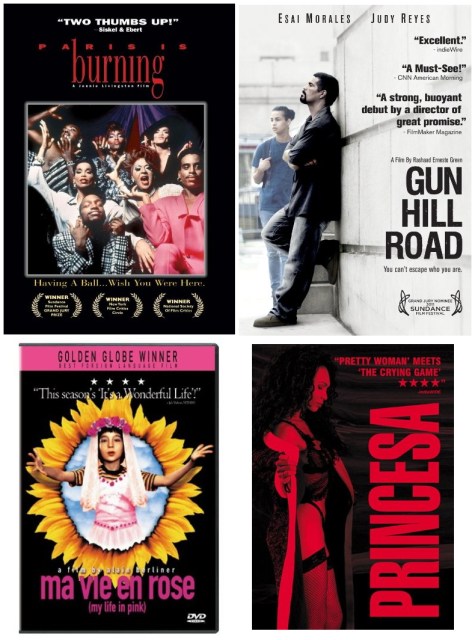 Film is one of the places where trans women have especially bad representation. But if you're going to be watching a movie featuring trans women, you might as well pick one that at least some trans women like. Recently, I made this list of the 15 Best Trans Woman Movies According to Trans Women. I'd suggest starting there. You could check out the amazing documentary about New York City's ballroom scene, Paris Is Burning, or you could watch Harmony Santana bring down the house in Gun Hill Road. If you're looking for a foreign film, why not try Ma Vie en Rose, a Belgian film about a young trans girl, or Princesa, an Italian film about a Brazilian trans woman who tries to earn money to pay for her surgery. There are also two recent indie movies, both starring trans women of color, Drunktown's Finest, written and directed by Sydney Freeland, a queer Navajo trans woman and co-starring Carmen Moore, a Native trans woman; and Tangerine, starring two trans women of color, Mya Taylor and Kitana Kiki Rodriguez. Both of them are available in the iTunes store.
---
Books by Trans Women
Although there really isn't any area of media where I'd say trans women have great representation,  several books published by trans women have been published recently.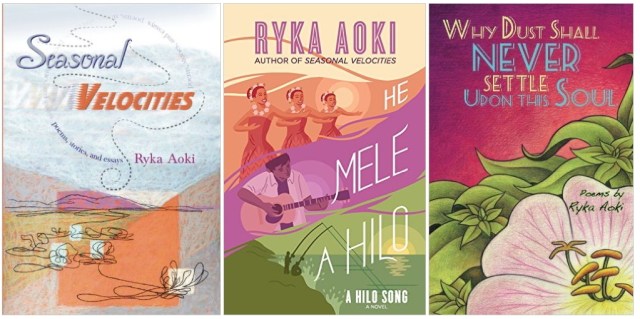 First of all, you can check out Ryka Aoki, who's published three books, Seasonal Velocities, He Mele A Hilo: A Hilo Song and Why Dust Shall Never Settle Upon This Soul.

There's also Casey Plett's book, A Safe Girl to Love, a collection of short stories and Imogen Binnie's novel Nevada. If you're looking for poetry, I'd definitely suggest Morgan Collado's Make Love to Rage. Finally, I couldn't leave a list of books by trans women without mentioning Janet Mock's terrific memoir Redefining Realness. For even more books written by trans women, you can buy the kindle edition of Jamie Berrout's Incomplete Short Stories and Essays or check out this other list of memoirs by TWOC.
---
Queer and Trans Artists of Color

This book by Nia King features some really insightful and amazing interviews with a bunch of trans people. If you're looking for one book where you can read words of wisdom from a whole group of trans people, Queer and Trans Artists of Color: Stories of Some of Our Lives is the book you're looking for.
---
Queers Demand Gender Self-Determination Poster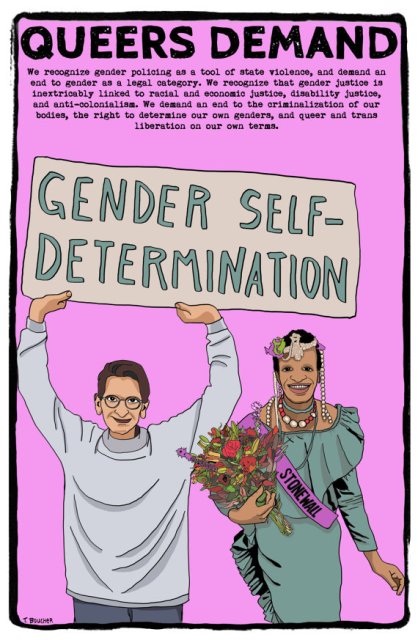 Not only does this gorgeous poster feature Sylvia Rivera and Marsha P. Johnson, but 50 percent of the proceeds go to the Trans Justice Funding Project! You can also check out other similar posters (where 50 percent of proceeds still go to the TJFP) or get other things like these Stonewall Was a Police Riot posters or stickers.
---
This Trans Mug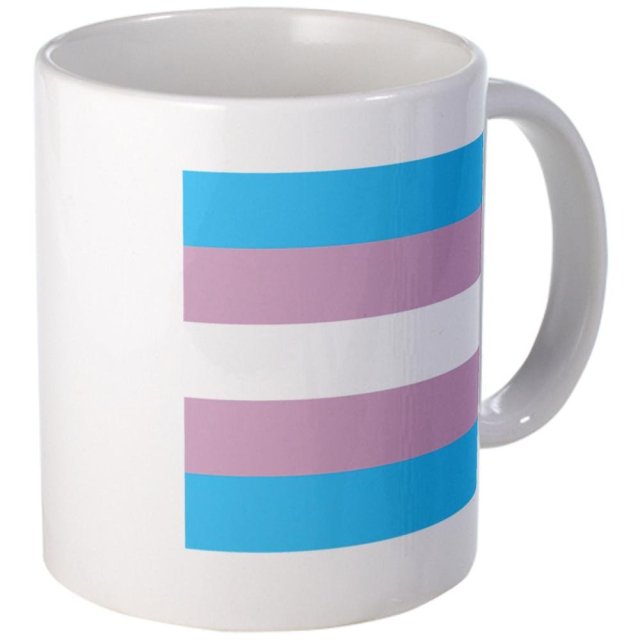 Maybe you know someone who wants to show a little trans pride when they drink their morning coffee, afternoon tea or evening hot cocoa. If so, you should pick up this mug featuring the trans pride flag.
---
Do Not Misgender Me Poster
Let people know that you're both a cat person and person who absolutely won't put up with anyone disrespecting your gender with this fun poster!
---
Comics featuring Trans Women
I also recently wrote about the history of trans representation in American comics. Like other books, comic books are a place where trans representation is getting better and better.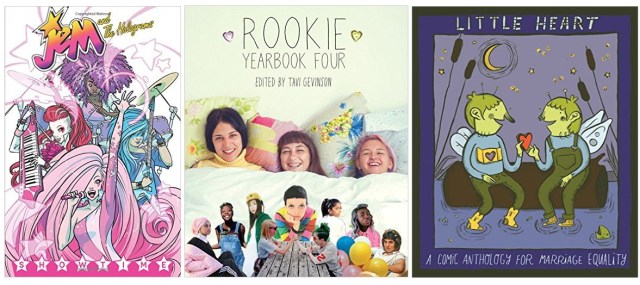 If you're looking for a comic that's by a trans woman, you can't go wrong with Jem and the Holograms, with art by Sophie Campbell, or Rookie Yearbook Four or Little Heart: A Comic Anthology for Marriage Equality, which both feature work by the terrific Annie Mok.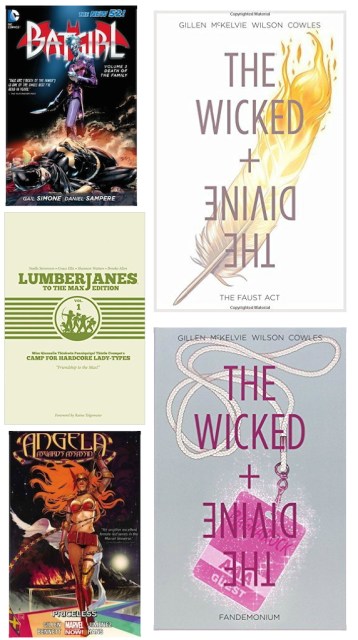 If you're looking for comics that have positive trans representation, I've got a few options for you. Batgirl: Death of the Family features the issue where Alysia Yeoh comes out as trans, making her the first realistic trans character in a non-mature mainstream comic. Lumberjanes features a trans girl of color as one of its main protagonists, and is just a super fun book. Angela: Asgard's Assassin has Sera, a trans woman who is not only pretty close to being a trans superhero, but is also the love interest of the title character. You can also check out both the first volume, The Faust Act, and the second volume, Fandemonium of The Wicked + The Divine, an amazing comic about reincarnated gods in the bodies of British teenagers. It features one of my favorite trans women characters in comics.
---
Music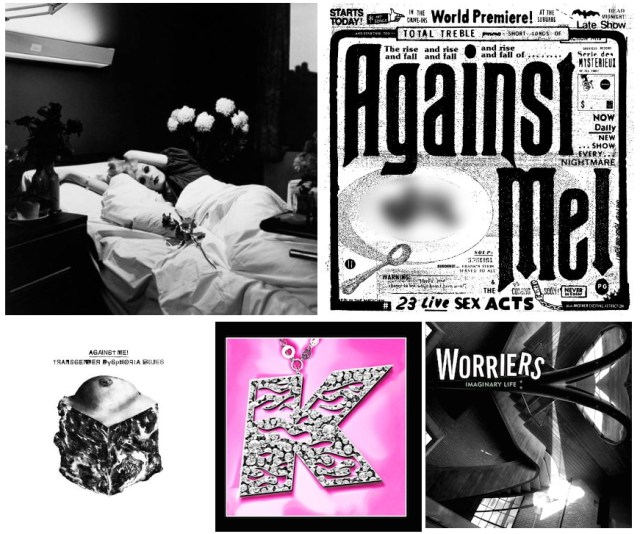 There are some actually really great albums by trans artists and bands featuring trans members. Of course there's Transgender Dysphoria Blues and the live album 23 Live Sex Acts by the Laura Jane Grace-fronted band Against Me!. For fans of Bounce music, you can check out Katey Red's Katey's Hits. There's also the Laura Jane Grace-produced Imaginary Life by Brooklyn punk outfit Worriers and the haunting I am a Bird Now by Antony and the Johnsons.