Feature image by Alyssa Andrews
This page is updated as new trans murders are reported.
Trans women of color, particularly Black trans women, are being murdered at pandemic rates in the United States. These women exist at one of the most dangerous intersections in America. The brutal forces of racism, sexism, and transphobia come to bear in horrifying, violent ways on these women's lives and their bodies. Many of them are victims of their male intimate partners. Below is a regularly updated list of trans people who have been murdered in the United States in 2017. All of them, except three, are women of color.
---
Scout Schultz, 21
Atlanta, Georgia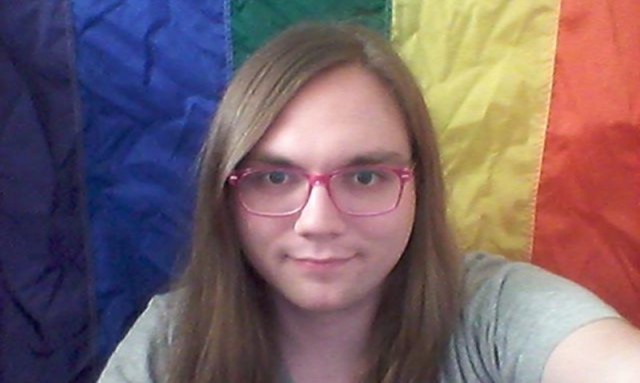 21-year-old Scout Schultz, a fourth-year nonbinary student at Georgia Tech, was shot and killed by police on Saturday night. Scout was the president of the campus Pride Alliance. In a statement on their Facebook page, the Pride Alliance wrote: "[Scout] has been the driving force behind Pride Alliance for the past two years. They pushed us to do more events and a larger variety events, and we would not be the organization we are known as without their constant hard work and dedication. Their leadership allowed us to create change across campus and in the Atlanta community. Scout always reminded us to think critically about the intersection of identities and how a multitude of factors play into one's experience on Tech's campus and beyond."
The Atlanta-Journal Constitution has updated its coverage of the shooting throughout the weekend and today.
Scout is the 21st trans person to be murdered in 2017. Trans women of color, specifically black trans women who are murdered by men they know, make up the majority of that list.
---
Derricka Banner, 26
Charlotte, North Carolina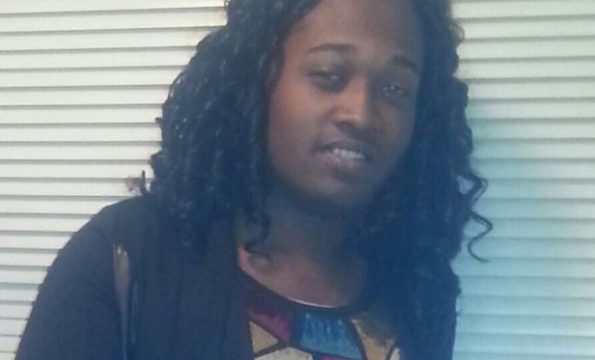 26-year-old Derricka Banner was shot and killed on Tuesday morning in Charlotte, NC. She is the 20th known trans person to be killed in 2017 and the second Black trans woman from Charlotte. 46-year-old Sherrell Faulkner died this May after injuries sustained during an attack in November. Nearly all reported trans murders this year, and the preceding years, have been trans women of color, most of them Black trans women. Banner's death comes just a few days before Charlotte &mdaash; the city at the center of the controversy over North Carolina's despitcable HB2 bill, and the onslaught of "bathroom bills" that followed it in state legislatures around the country — will host it's annual Transgender Pride celebration. Derricka's family have set up a GoFundMe to cover the cost of her funeral bills. (Unfortunately it does misname her.)
---
Kashmire Redd, 28
Gates, New York
28-year-old Kashmire Redd, a trans man from Gates, NY, was stabbed in his home earlier this week. His partner, 40-year-old Doris Carrasquillo, has been charged with his murder. Redd was "very close with folks who have been part of our organization," the Gay Alliance of the Genesee Valley told Mic. "Kashmire was a black trans man, that is important… We already know that people of color face disproportionally high rates of intimate partner violence and domestic violence." In fact, with only a few exceptions, every trans person reported murdered in 2017 has been a person of color, most of them black trans women.
Kiwi Herring, 30
St. Louis, Missouri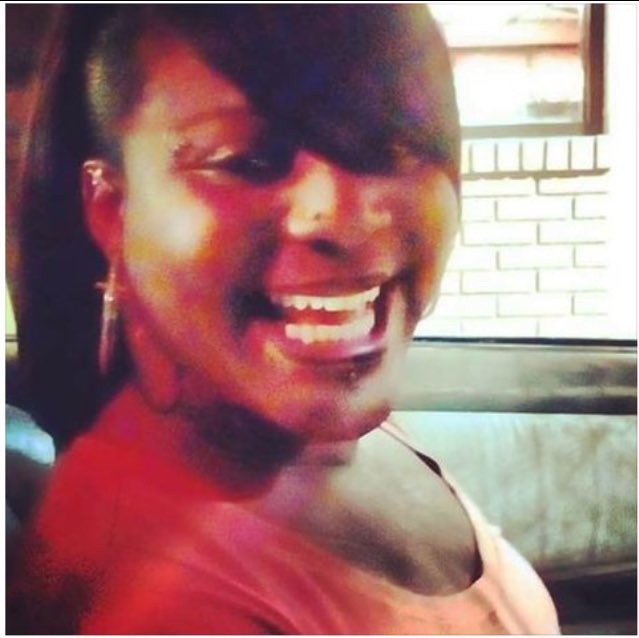 Kiwi Herring, a Black trans woman from St. Louis, was fatally shot by police on August 22. Initial police reports misgendered her. At a candlelight vigil last night, friends and family also disputed a report from police that claimed Kiwi pulled a knife on them when they arrived near her home to answer calls about a domestic dispute. A local CBS affiliate attended the vigil and reported that attendees said there was no evidence Herring was armed. She is the 18th trans person murdered this year, the 17th trans woman of color.
---
Gwynevere River Song, 26
Waxahachie, Texas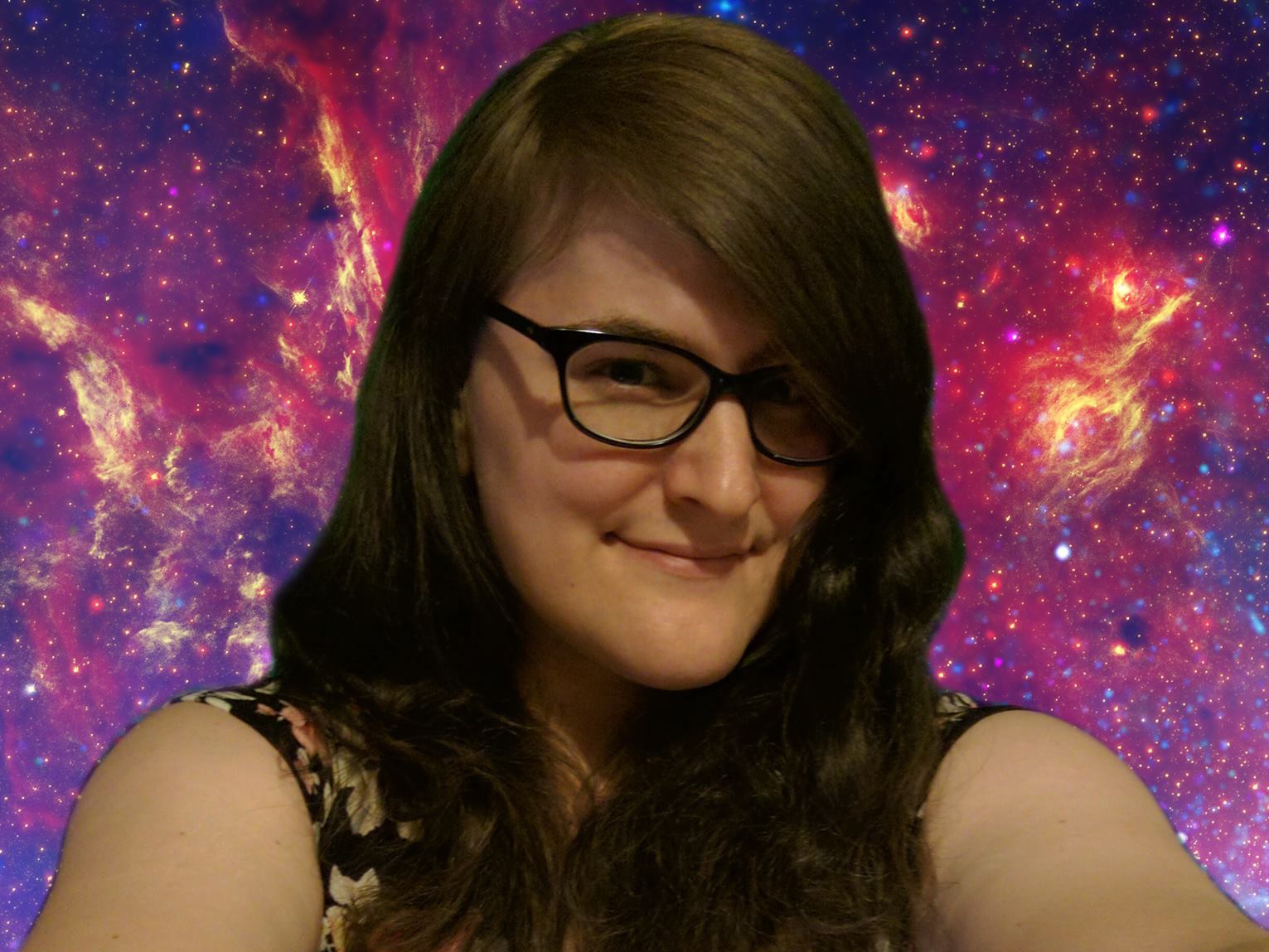 Gwynevere River Song was fatally shot following an argument with another person in Waxahachie, a suburb of Dallas. Song was pronounced dead at the scene. They are the 17th transgender person to be killed this year. The individual who shot Song sustained injuries at the scene, according to the Waxahachie Daily Light, a local newspaper that misgendered and misnamed Song. Police haven't released any further information on the individual.
According to their Facebook profile, Song identified as "femandrogyne" and went by they/them pronouns and was bisexual. Song graduated from the University of Texas at Austin in 2015. Trans Pride Initiative, an organization based in Dallas, announced on Facebook that Song's mother welcomes the community to Song's memorial service. The memorial is August 21 at 2pm, at the Wayne Boze Funeral Home, at 1826 US-287 Business, Waxahachie, TX. OutSmart magazine reports Song's mother, Marcy Mosher, posted on Facebook:
"I love you so much, you are missed so much I can't figure out how I'm going to go on," Mosher wrote. "I promise you I will carry out your wishes."
---
TeeTee Dangerfield, 32
Atlanta, Georgia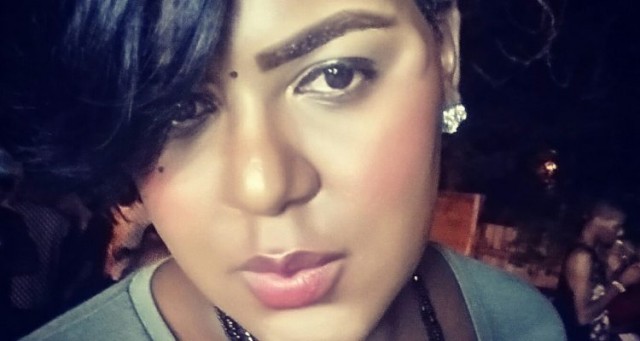 32-year-old TeeTee Dangerfield was found with multiple gunshot wounds outside her apartment in College Park, GA on Monday morning. She is the 16th trans woman of color to be murdered in 2017. According to The Georgia Voice, TeeTee was taken to Grady Memorial Hospital where she passed away. The police say there are no suspects at this time, and they're unsure if TeeTee's gender identity was a factor in her homicide. We'll update this post if more information becomes available.
---
Ebony Morgan, 28
Lynchburg, Virginia
28-year-old Ebony Morgan was shot in her home in Lynchburg, VA on Sunday and pronounced dead shortly after at Lynchburg General Hospital. She is the 15th trans woman of color — and the 13th Black trans woman — to be murdered in the United States this year. According to Lynchburg's News and Advance, not much is known about the shooting at this time; it is not yet being investigated as a hate crime.
Morgan's friends and acquaintances spent the day sharing fond memories of her on Lynchburg Diversity Center's Facebook page. "I had the pleasure of meeting Ebony last year and she was so sweet and funny," read one message. "I wish this was a nightmare but it's reality. We're going miss you. It's a hard pill to swallow knowing that you're not coming back, not coming in the door putting smiles on our faces," read another.
For further information on how you can help trans women, see Venus Selenite's list of ways to financially support trans women of color, Lexi Adsit's list of 24 actions you need to take to help trans women of color survive, the Human Rights Campaign's in-depth analysis of trans murders committed in the U.S. in 2016, and GLAAD's Call to Action for increased and accurate media coverage of trans murders.
---
Athens, Georgia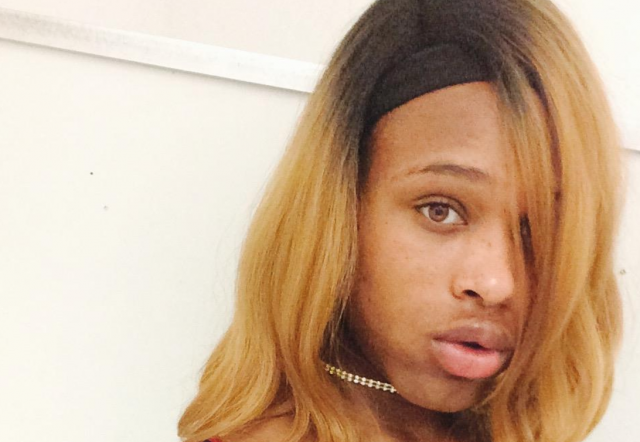 Ava Le'Ray Barrin is the 14th trans woman murdered in the U.S. this year. She was from Athens, Georgia and her friends described her as "full of life" and a "beautiful soul." From an obituary written for her in BazaarDaily, Ava was "A brave young woman who feared nothing; nobody, and especially not being herself." She loved to make people laugh and had dreams of being on stage in her lifetime.
---
Ithaca, New York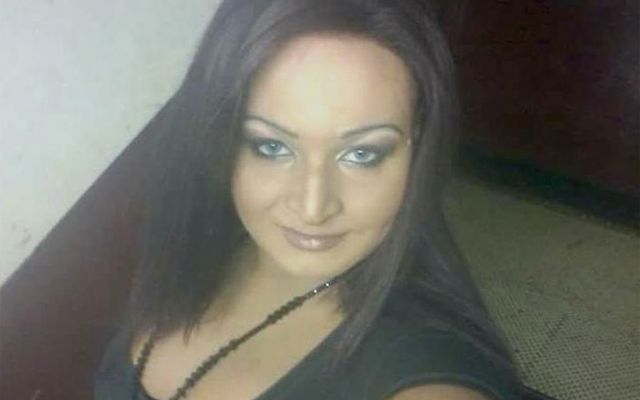 Josie Berrios (also known as Kendra Adams and Kimbella Rosé) was found dead in Ithaca, New York on Tuesday; she is the 13th trans person of color to be murdered in the United States this year. Berrios was one of the original and most beloved performers at Ithaca's House of Merlot, a drag performance troupe that founded the Ithaca College Drag show for the Trevor Project in 2012 and has been raising funds for LGBTQ youth ever since.
On House of Merlot's Facebook page, fellow performer Kat Von Riesling memorialized her friend, saying:
Kimbella, also known as Kendra Adams or Josie to some was one of our founding members of the House of Merlot before we were even official. She was usually full of energy, rarely on time, and always slayed her performances. A proud trans woman of color, she always tried her best to make new performers feel comfortable in our spaces. She recognised the realness in all of us without question and made us feel beautiful. She was part of so many families here in Ithaca, that many are feeling stunned and lost following this news. Her presence is still felt, and will never be forgotten.
---
San Antonio, Texas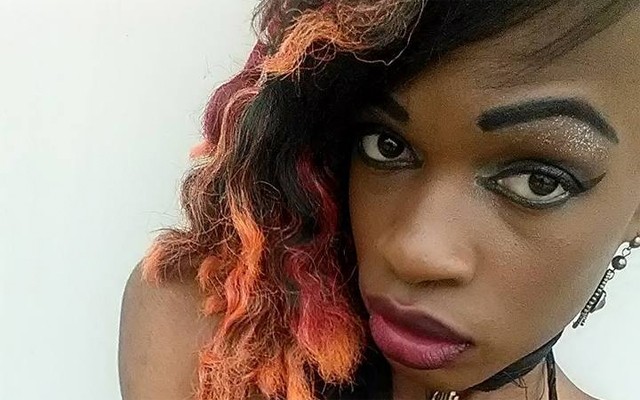 According to the Human Rights Campaign, Kenne McFadden, a 27-year-old Black trans woman from Texas, was found murdered near Riverwalk in San Antonio. McFadden was misgendered in early police reports, which is why it's taken two months for trans rights activists and organizations to learn of her death. She is the 12th trans person of color murdered this year in the United States.
One of Faulkner's friends from high school who'd recently reunited with her told a local news station that she "would be that shoulder you needed to cry on. Everything you would expect in a friend … super outgoing, super charismatic, friendliest person ever, but when she needed to, she could be assertive when the time came."
---
Charlotte, North Carolina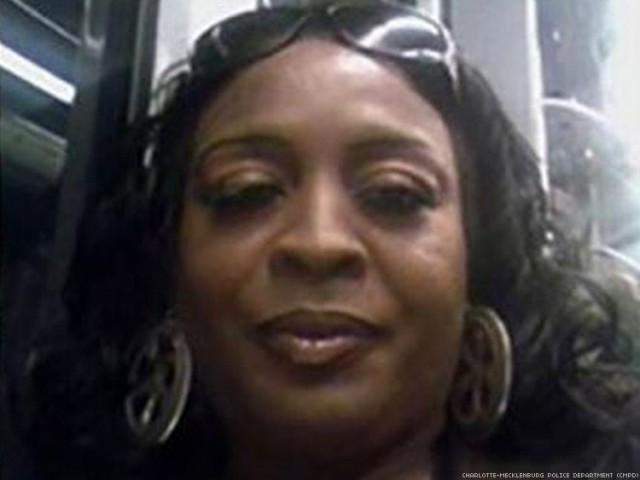 In a year where we've already seen double digit numbers of trans people of color who have been murdered, we're extremely sorry to report on yet another, the murder of Sherrell Faulkner, age 46. Faulkner was assaulted last November and died of her her injuries on May 16 of this year. She was originally found near a dumpster in one of Charlotte's gay friendly neighborhoods, but an arrest was never made. Now that she has died from her injuries, the attack is being investigated as a homicide. She joins an increasingly disturbing number of trans women who are violently murdered in the US this year, and every year. All the victims so far this year have been trans people of color.
---
New York, New York
On May 4th, Mx. Bostick, a Black trans person from Chelsea, Manhattan died from injuries he sustained when they were attacked on April 25th. They are the ninth Black trans person to be murdered in the US this year and the tenth trans person of color. Back on the 25th, Bostick was found unconscious and was taken to Bellevue Hospital where they were treated for head injuries sustained before they died. Bostick was beaten just two days after we reported on the murder of Black trans woman Chay Reed of Miami, Florida.
---
Miami, Florida
Now we have to bring the terrible news that another Black trans woman, Chay Reed of Miami, Florida, has been murdered. Reed, who grew up in Carol City and graduated from American Senior High School, was just 28 years old. She is the sixth trans woman of color under the age of thirty murdered this year. She's also the eighth Black trans woman murdered this year.
According to friends, Reed was incredibly loved and will be missed by the entire community. She had worked in the Job Corps for several years, and had made many friends there.
Patina Peterson, a friend of Reed's, told Mic that "She was a light, always trying to make everyone around her happy. I don't even remember her getting into anything," she continued, "I don't remember seeing her in an altercation out there with anybody in a bad way. I've never seen that." Another friend, Nina Serafina, said that "She was like a mom, tell you when you wrong even if you don't want to hear it." Serafina added that Reed was the life of the party and "loved to dance her heart out."
---
Baltimore, Maryland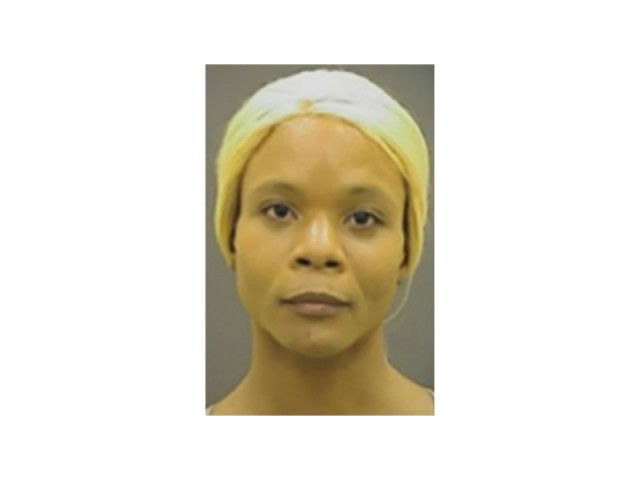 According to Baltimore Police, 38-year-old black trans woman Alphonza Watson was murdered this morning. She was found suffering from a gunshot wound to the stomach in the early hours of the morning and was taken to a hospital where she passed away. Watson is the 8th trans woman that we know has been murdered in the United States since January 1st. Seven of those women, including Watson, have been Black. Police don't have a lot of information, other than that there was an argument and then two men sped away in a car. They are offering a reward for more information.
---
Monroe, Louisiana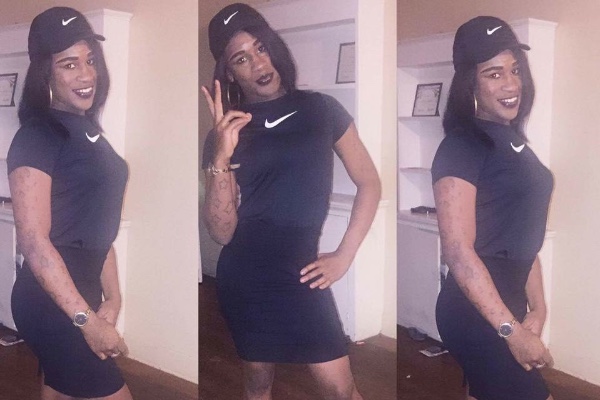 Mic isreporting on the murder of Jaquarius Holland, another Black trans woman in Louisiana. We've been in shock at how young the other victims, including 23 year old JoJo Striker, 24 year old Keke Collier and 21 year old Ciara McElveen are, and that shock is amplified by the fact that Holland was only 18 years old. 18 years old. She was a teenager, a child. Holland is the sixth Black trans woman reported murdered this year so far and the seventh trans person, all of them being trans women of color. Just in the month of February we know of five Black trans women who have been murdered. Our hearts are broken.
---
New Orleans, Louisiana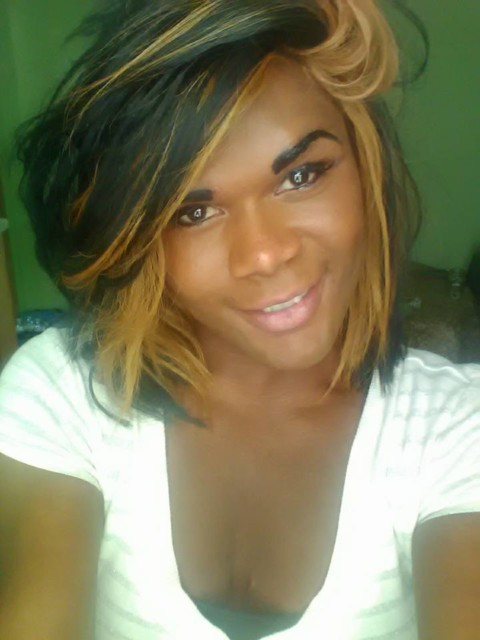 This morning in New Orleans, Ciara McElveen, a 21 year old Black trans woman was murdered. Read that again, she was just 21 years old. That is far, far too young. I shouldn't be writing about her. And this is coming just a day after we reported on the murder of Chyna Gibson, who was also murdered in New Orleans, after being shot 10 times. There's nothing even remotely close to okay about this. According to a witness, who was an acquaintance of the victim, McElveen got out of a man's car during an argument and then the man stabbed her repeatedly and slammed her head into the ground. The details are extremely disturbing and disheartening and all of our hearts go out to McElveen's family, friends and loved ones.
---
New Orleans, Louisiana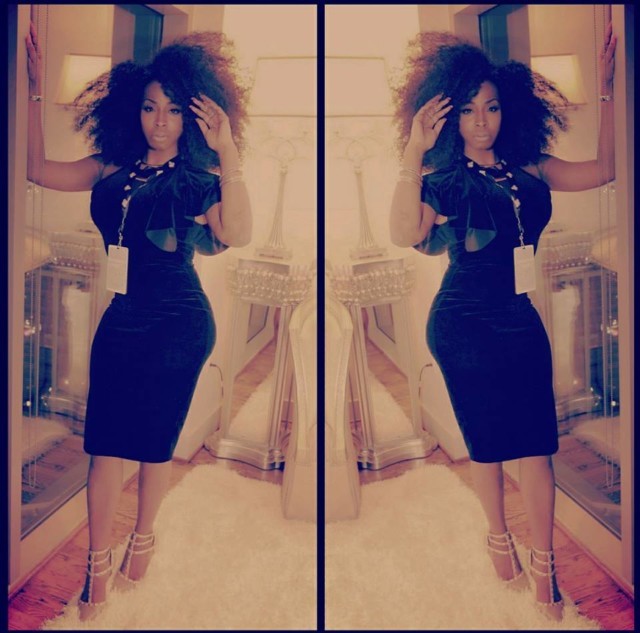 Chyna Gibson, a Black trans woman who also went by the drag name Chyna Doll Dupree, was shot and killed outside of a shopping center in New Orleans last night. Witnesses reported hearing ten gunshots. Again, she was initially misgendered in reports of her murder, adding one final insult to her. According to a friend, she was visiting her friends and family in New Orleans to celebrate Mardi Gras. That friend added, "She was just a really good person. Everyone loved her. This is unnecessary."
---
Chicago, Illinois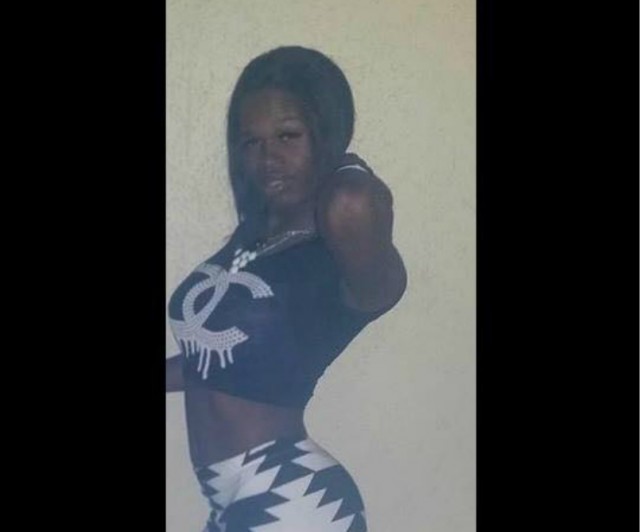 Now, sadly and horribly, we have to report the murder of another young Black trans woman, Keke Collier. Collier, who also went by Tiara Lashaytheboss Richmond, was just 24 years old when she was shot and killed on Tuesday morning in Chicago. Collier, like Striker and so many others, was initially misgendered by police and media reports.
Thank you to her friends and community activists like Shasha Lauren, a friend who, according to Mic, confirmed that the police reports were about her, and LaSaia Wade who reported that she also went by the name Tiara Richmond. Also thank you to trans women on Twitter like Venus Selenite (who has a Patreon and Paypal.me where you can support her and the work she does). These women got out the news early and made sure that Collier will be respected and remembered as her true self and with her true name.
---
Toledo, Ohio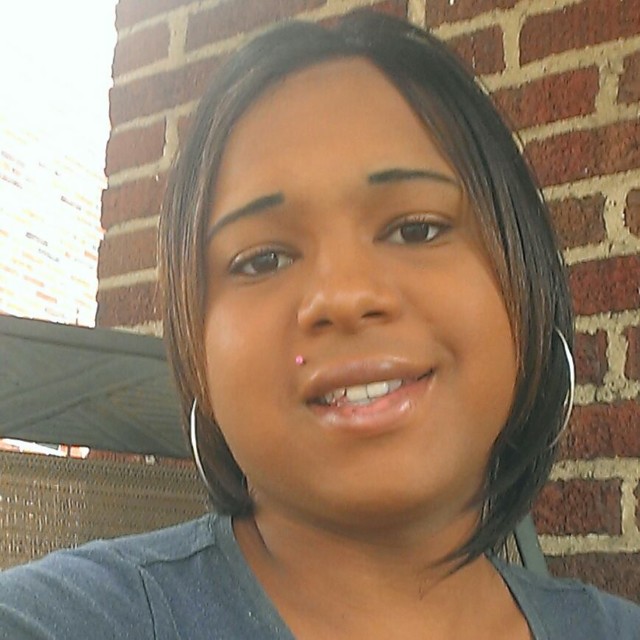 JoJo Striker was just 23 years old when her body was found in an empty garage in Toledo, Ohio on February 8th. While police haven't arrested anyone yet, Striker's mother says that "this is a hate crime and it needs to stop" and that she "was loved" by her family and community. While Striker was murdered a week ago, we weren't able to report on it because her family, the local police and the local media all misgendered her.
---
Sioux Falls, South Dakota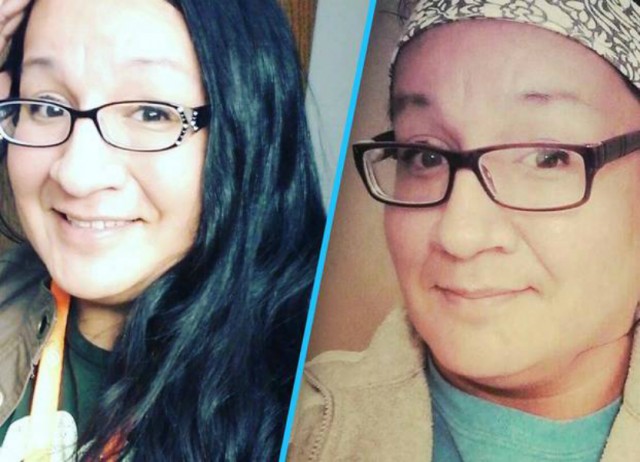 Mic reports that the trans woman who's life was horribly stolen from her was 28 year tear old Jamie Lee Wounded Arrow, a Two-Spirit woman who was living in Sioux Falls. The Sioux Falls Two-Spirit and Allies group said that Wounded Arrow was a member of the Oglala Lakota tribe and was originally from the Pine Ridge Reservation in South Dakota.
Wounded Arrow was loved by many and will be sorely missed. Her murder is hitting the community hard. The Sioux Falls Two-Spirit group said "our hearts are broke as we will miss her very much. So again, prayers are needed. Pilamaye." The Sioux Falls Center for Equality also released a statement saying "Sending Love and our thoughts to Jamie Lee Wounded Arrow and her family… This marks the second trans woman murdered in 2017, and it happened in our own back yard. While the investigation is ongoing, we see that gender and race often play a role in the escalation of violence toward transgender people."
---
Canton, Mississippi
41-year-old Black trans woman Mesha Caldwell was found shot to death just outside Canton, Mississippi. According to Mic, Mesha Caldwell was a beautician and hairstylist. A family friend told Mic: "She always, always dressed like a girl. And as she grew up, she became beautiful just like a lady … I really don't know why somebody would want to kill her … I don't care what she put on. It looked good on her." According to her Facebook profile, Mesha graduated from Canton High School and attended Jackson State University.
---