In a year where we've already seen double digit numbers of trans people of color who have been murdered, we're extremely sorry to report on yet another, the murder of Sherrell Faulkner, age 46. Faulkner was assaulted last November and died of her her injuries on May 16 of this year. She was originally found near a dumpster in one of Charlotte's gay friendly neighborhoods, but an arrest was never made. Now that she has died from her injuries, the attack is being investigated as a homicide. She joins an increasingly disturbing number of trans women who are violently murdered in the US this year, and every year, in the US. All the victims so far this year have been trans people of color.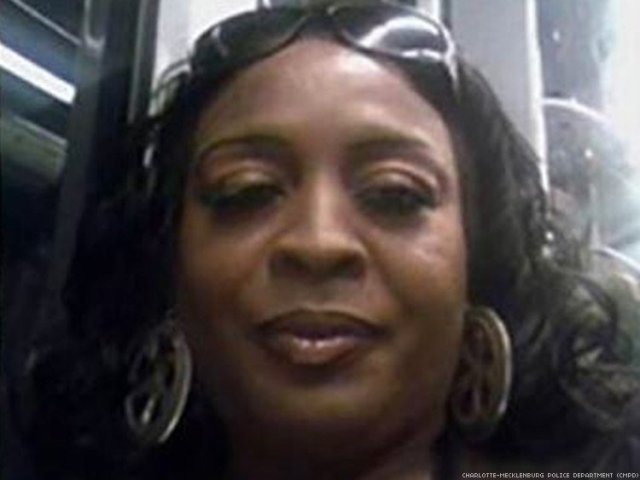 North Carolina has recently been notorious for it's attacks on trans women and specifically HB2, a bill from last year that ended protections for LGBTQ people and made it illegal to enact new ones. This bill did a lot, but specifically targeted trans women regarding which bathrooms and other public spaces people can use based on "biological sex," a term that was used in order to specifically stop trans women from having access to spaces. While this bill was repealed and replaced, the new one still gives power to the government to regulate who can use which bathrooms and doesn't allow for any new non-discrimination policies to be enacted until 2020.
North Carolina isn't alone in doing this. Texas has followed in their path and many other states are trying. States that have laws like these not only make trans women unsafe through actual policy, but also by setting dangerous precedents that trans women should not be seen as women, or even human beings. If the government is saying that trans women shouldn't have rights, then people are more likely to follow that lead and continue to see trans women, especially Black trans women, as disposable. Trans women are not safe in America. Black women are not safe in America. Black trans women are not safe at all in America.
On the 8th I said I'd be back in a week or two to report on the next murder of a trans person of color, and here I am just a little bit later than that. It really fucking sucks that I wasn't even taking the smallest risk in the universe in predicting that. These are the names of the trans people of color murdered in the United States this year. Please read their names and remember them and take some steps to make America a better place for trans women. Please stop murdering Black trans women.
Mesha Caldwell, 41
Jamie Lee Wounded Arrow, 28
JoJo Striker, 23
Keke Collier, 24
Chyna Gibson, 31
Ciara McElveen, 21
Jaquarrius Holland, 18
Alphonza Watson, 38
Chay Reed, 29
Mx. Bostick, 59
Sherrell Faulkner, 46