Quite literally two weeks ago, Heather reported on the murder of Josie Berrios, the 13th trans woman this year who'd been murdered. In an altogether unsurprising, but still heartbreaking turn of events, we've lost another trans woman of color to murder.Barely even a woman yet, at 17 years old, Ava Le'Ray Barrin is the 14th trans woman of color in the United States whose life was ended too early. She is also the youngest trans person killed thus far.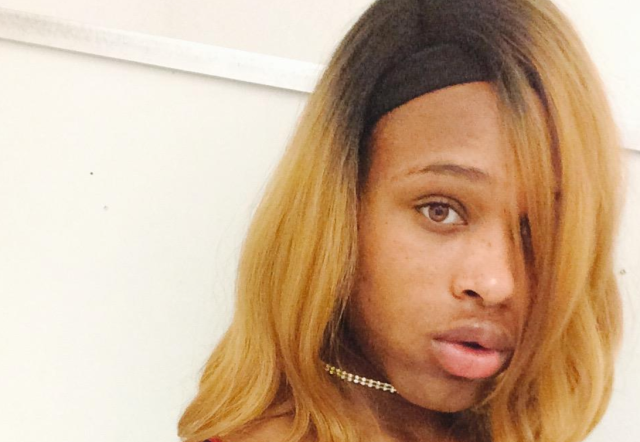 Ava was from Athens, Georgia and her friends described her as "full of life" and a "beautiful soul." From an obituary written for her in BazaarDaily, Ava was "A brave young woman who feared nothing; nobody, and especially not being herself." She loved to make people laugh and had dreams of being on stage in her lifetime.
Police reports indicate that she was shot in the chest on Sunday morning following an altercation with someone she knew, who has currently been charged with murder and aggravated assault. A memorial service was held for Ava on Monday in Athens, where she had a community who loved her.
So much is disappointing about this. Ava was a baby; she was born on January 23, 2000 and had just recently began to live her truth. She was misgendered in the local newspapers. Her shooter apparently knew her. It's a case filled with transmisogyny and misogynoir. Black trans women deserve better than this. They deserve to live full long lives, they deserve to have the opportunities to make their dreams come true, they deserve to at the very least be respected in their deaths. Even the police haven't been forthcoming about what happened and why.
It's been an awful week for Ava's friends and family, but the support she's received on and offline has been wonderful to see. In addition to a comprehensive post on TransGriot, the entire website of BazaarDaily is dedicated to her memory right now. A touching obituary has been posted there, as well as two letters seemingly penned by Ava's friends about her life and the impact she had on them.
It seems as though a trans woman is murdered every three weeks in the United States and it has got to stop. What's the most disgusting to me however, is that every single one of these slain women have been women of color. We've lost twelve Black trans women this year, one Native trans woman, and one Latina trans woman. Racism is tied into these deaths just like it's tied into the fabric of our country. And these are just the women we know of. How many more have been killed this year by state violence like poverty or the prison industrial complex? How many more have been misgendered by family and authorities and whose lives we will never get to mourn?
We need to work harder for our sisters when they're alive. We need to ally ourselves with them in ways that we haven't been doing, so that we aren't constantly writing eulogies. We need to remember them while they're living, and fight for them so that we don't have to memorialize them so often.
Remember these names. Remember their lives. But also remember the living and breathing trans women in your life, and ally yourself with them today.
Mesha Caldwell, 41
Jamie Lee Wounded Arrow, 28
JoJo Striker, 23
Keke Collier, 24
Chyna Gibson, 31
Ciara McElveen, 21
Jaquarrius Holland, 18
Alphonza Watson, 38
Chay Reed, 29
Mx. Bostick, 59
Sherrell Faulkner, 46
Kenne McFadden, 27
Josie Berrios, 28
Ava Le'Ray Barrin, 17