This month at Ask Your Friendly Neighborhood Lesbrarian we're going to tackle something I haven't focused on yet: bisexual women. A while ago I was tweeting about making a big list of bisexual books, and Mischa replied: "I honestly would like any kind of list, they're a little hard to find." Mischa further specified that it seems easier to find bi characters in YA and they're not into erotica so they would like books that are neither.
This request gets at a few crucial issues for bi folks. There is a trend in media to have bisexual-behaving characters "reject labels" and refuse to talk about identity. Young adult literature focuses on adolescence, where identity formation is at the forefront, so it makes sense that YA is doing better than books for other ages at making bi characters explicit. But where are the grown-up bisexuals?
The other issue is the association of bisexuals with promiscuity and hypersexuality. Obviously erotica and porn by, for, and about bisexual women is rad. But the stereotype of bi women as hypersexual means it can be hard to find portrayals of bisexual women outside of sexual situations. I'm thinking especially of bi women like Twitter user Feline_fraulein who replied to my crowd-sourcing books for this article with: "I really needed to read these comments because I couldn't think of a 1 & nearly started crying. Representation is so important."
So with those two issues in mind, here are eight books about adult bisexual ladies going about their full, complex lives. There are definitely some sexy times to look forward to but sex isn't the focus of the narrative. Other than that, I've chosen a variety of genres, including literary, historical, and paranormal fiction.
---
For Sizakele by Yvonne Fly Onakeme Etaghene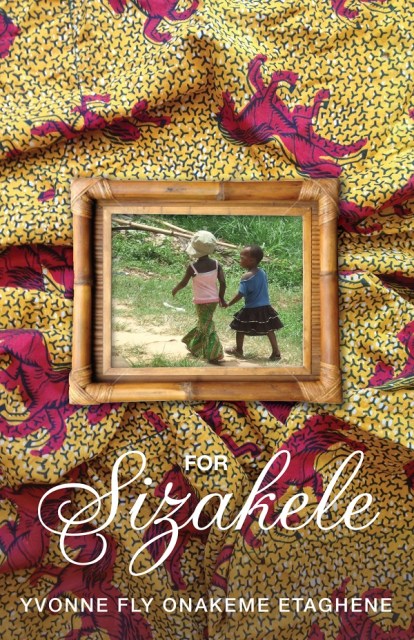 Taylor is a bisexual Nigerian college student studying in the United States, passionate about social justice and activism, although sometimes it feels like she needs more hours in the day, especially to fit in time with her girlfriend Lee, an African American basketball and piano playing stud. Lee has a lot of her own stuff going on: baggage from family trauma related to her sexuality and gender expression that sometimes spills out into abusive behavior with Taylor. (Some of this abuse is biphobic, but Taylor's spirited, smart rebuttal is heartening). Into this complicated situation comes Sy, a Cameroonian photographer who has a lot in common with Taylor: shared language, food, and beauty traditions as well as diasporic longing. Their close friendship begins to edge towards romantic love, described beautifully in Etaghene's lush but precise language. You can look forward to a happy but believably untidy ending.
---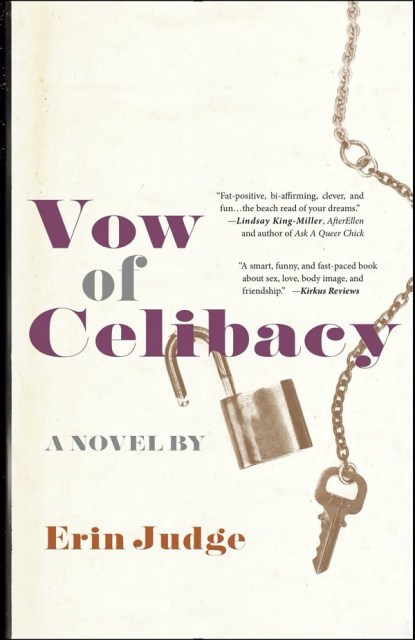 Bisexual comedian and writer Erin Judge totally hits it out of the park with this funny, sexy, fat- and bi-positive debut novel. Our heroine Natalie has recently taken a vow of celibacy after a series of dating disasters and emotional roller coasters throughout her twenties. Her plan is to shift through her past and figure out what she's doing wrong in the dating department and how that might be related to her bisexuality. She also needs to make some changes in her thwarted career as fashion stylist and her complicated relationship with her body, plus help her BFF decide if she should reveal her true identity as the person behind a super popular blog. Vow of Celibacy would be great for fans of the chick lit genre who wish it was more queer and not fatphobic.
---
Corona by Bushra Rehman
Corona is  a series of short stories about the same character Razia Mirza, a Pakistani American woman from a neighborhood called Corona in Queens, NY. The first stories center on Razia's experiences in Corona's tight Muslim community, whereas later the book follows Razia after her rebellion leads to her excommunication and she hits the road to explore the rest of America. Some stories focus on a doomed affair with Ravi, a charismatic guy who's heading back to his home country of India soon, while others are about hitchhiking with her girlfriend and pranking the creepy older straight guys who pick them up. The snippets of Razia's life are immediate and intense, with a great sense of place, whether it's the smell of sweaty desi dance parties or the sound of old bread trucks driving down Corona streets. Rehman's writing is often poetic and frequently very funny.
---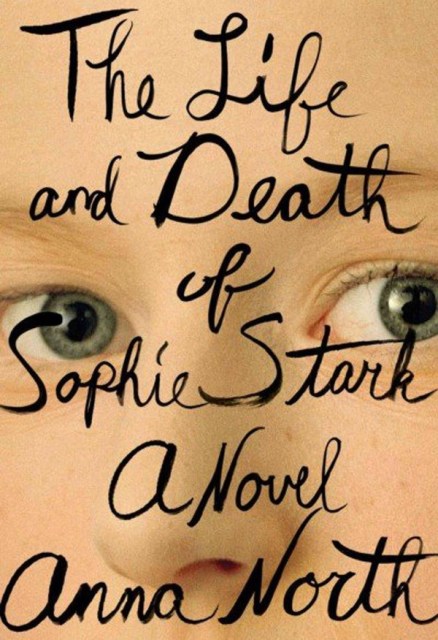 A uniquely structured novel, The Life and Death of Sophie Stark is centered on one enigmatic woman and told only from the point of view of the important people in her life, never giving her her own voice. North does a beautiful job drawing each character and conveying their distinctive voices. As each character — her (ex)-girlfriend, brother, husband, old college crush, and others — gives their version of Sophie, the charismatic, visionary artist at the heart of the story slowly begins to take shape. You learn that Sophie isn't an ordinary filmmaker: she takes the stories of people she meets and turns them into movies. But her ruthless dedication to creating the best work of art leads, again and again, to a startling disregard for the loved ones who are the subjects of her films, until her betrayal hits a final high point. Take care of yourself while reading this book, as it contains scenes of sexual assault and suicide.
---
Eden is a 26-year-old black woman from Alabama and an aspiring writer who decides to take an after-college trip to Paris to retrace the footsteps of her literary heroes like James Baldwin, Josephine Baker, and Langston Hughes. With only $200 in her pocket, Eden sets off and falls into various menial jobs, like posing nude for artists. She moves on to petty theft with the help of her friend / lover Luce who also shows her the hidden pleasures of Paris. Other fascinating secondary characters include Eden's androgynous kind-of-boyfriend, Ving, and his friend Olu-Christophe, an undocumented Haitian person. While she's connecting with fellow ex-pats and working, Eden doesn't have as much time for writing as she'd hoped, although exploring Paris's seedy underbelly provides inspiration. Youngblood avoids a strict linear narrative where Eden figures everything out, instead giving us a whimsical, improvisational jazz-like novel full of musings on art, race, love, and sex.
---
The association of adolescence with werewolfism makes sense, what with teens going through all those body changes, new urges, and getting hair in new places, but Catherine Lundoff has turned this link on its head by creating a novel where menopause turns people into werewolves. That's right, Silver Moon is about menopausal women werewolves. The main character is Becca Thornton, a divorced woman who's only dated men up until middle age. She has just come out as bisexual, prompted by a crush on her next-door neighbor Erin. After discovering she's a werewolf, Becca realizes she's not the only one in her situation and joins up as the newest member of a local pack. Happily, she's not the only queer lady. But her new nights spent howling at the moon and protecting her home are just the beginning as her pack realizes a group of werewolf hunters are in town and they have their eyes set on Becca.
---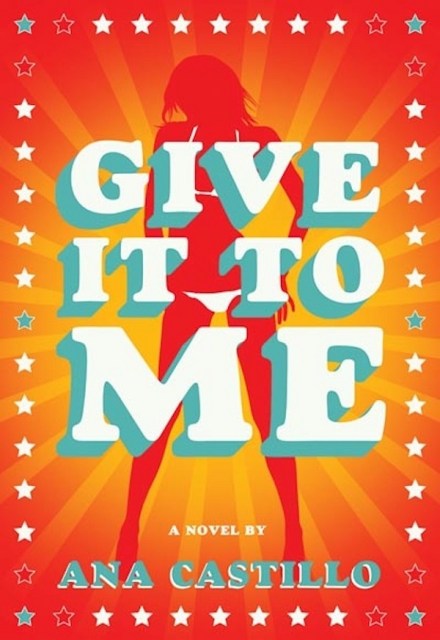 Palma Piedras is a recently divorced 43-year-old Chicana. Assessing her life now that she's left her husband, Palma starts off by reconnecting with her younger cousin, falling back into their on-again, off-again sexual relationship. This is the beginning of what could be called a bisexual romp, as Palma moves around the US and from partner to partner. But underneath what might seem light-hearted or escapist is Palma's real desperation, as she fruitlessly searches for belonging. The novel really resists the typical linear narrative of a character learning, growing, and changing. It's not so much that Palma has lost her way and needs to get back on track. It's more that in her early forties she has never found her way. Give It To Me could be a miserable book, especially as it also investigates racism and sexual assault. But Castillo's dark, biting sense of humor throughout really changes the tone and adds crucial relief, managing to make a novel that is heart-breaking, sexy, and hilarious at the same time.
---
Hild by Nicola Griffith
This epic historical novel set in seventh-century Britain is a fictionalized account of St Hild of Whitby, a Catholic Saint and the king's youngest niece — and in Nicola Griffith's version, bisexual. Hild starts in Hild's pagan childhood being raised by her politically ambitious mother. Hild is a curious, smart child with powers of observation and prophesy so strong that she becomes the king's seer, a position of privilege but also danger: if she leads the king astray, it could be fatal not only to herself but her family and all those important to her. Griffith has crafted a leisurely paced novel with supremely detailed world building, bringing early medieval Britain alive, including political strife and intrigue, the sexuality norms of the time, and richly characterized medieval women. The novel ends as Hild approaches age 19, but don't worry! Griffith is apparently planning a trilogy, although no release date for a sequel has been announced yet.
---
All of the other installments of the column have featured books with bisexual women characters, but for more bi lady adults in particular, have a look at The Stars Change by Mary Anne Mohanraj from the column on sci-fi (more than one South Asian bi character!) and My Education by Susan Choi from the list of lesbian romance audiobooks, which features a very sexy but doomed romance between two bi women. And for more bisexual books, do not miss the majestic Bisexual Books tumblr.