We can't go a full month without having to write about the murder of a Black trans woman in America. Back on March 22, we reported on the horrible murder of Alphonza Watson in Baltimore, and now we have to bring the terrible news that another Black trans woman, Chay Reed of Miami, Florida, has been murdered. Reed, who grew up in Carol City and graduated from American Senior High School, was just 28 years old. She is the sixth trans woman of color under the age of thirty murdered this year. She's also the eighth Black trans woman murdered this year.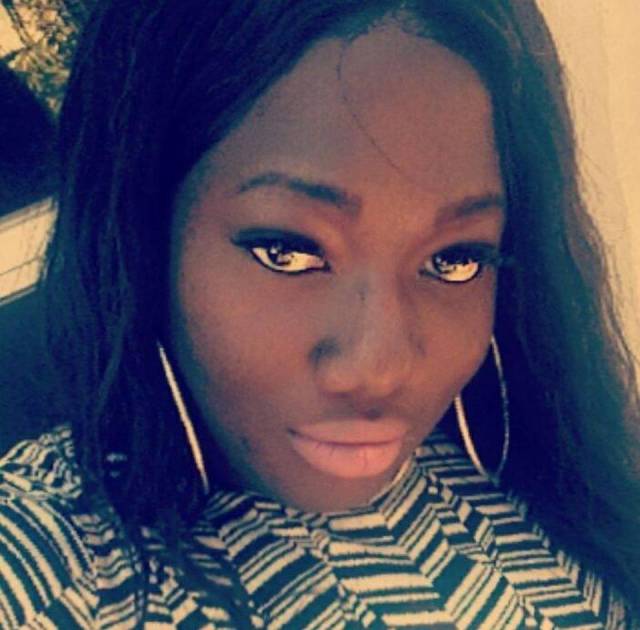 According to friends, Reed was incredibly loved and will be missed by the entire community. She had worked in the Job Corps for several years, and had made many friends there. Patina Peterson, a friend of Reed's, told Mic that "She was a light, always trying to make everyone around her happy. I don't even remember her getting into anything," she continued, "I don't remember seeing her in an altercation out there with anybody in a bad way. I've never seen that." Another friend, Nina Serafina, said that "She was like a mom, tell you when you wrong even if you don't want to hear it." Serafina added that Reed was the life of the party and "loved to dance her heart out."
Reed was shot at the intersection of Northwest 27th Avenue and 93rd Street early in the morning on Friday. Police say that a suspect was seen fleeing the scene of the crime, but don't have any other information. Although we're reporting on this murder in a timely manner, once again, initial reports by the police and media misgendered Reed. Once again, thanks to ridiculous and transphobic laws, policies and assumptions made by society, a woman who was brutally shot down was disrespected after she had her voice and her life taken away.
Will Black trans women ever be safe in America? Will they ever be respected? Will they ever be allowed to grow old? At this pace, there will be more Black trans women murdered this year than all trans women murdered any previous year that we've kept numbers for. We need to fight for trans rights, we need to march for trans rights. We need to hire trans women and pay Black trans women. We need to stop acting like trans people are a nuisance or are "special snowflakes" or are ruining things for the rest of society. We need to emphasize that sleeping with trans women doesn't make men gay. We need to decriminalize and protect sex work. We need to learn to undo our anti-Blackness. We need to listen to Black trans women. These are the names of the trans women who have been murdered so far this year. All of them are trans women of color, eight out of the nine are Black. This is a devastating problem and we need to fight back against the society we've created that causes this to happen.
Mesha Caldwell, 41
Jamie Lee Wounded Arrow, 28
JoJo Striker, 23
Keke Collier, 24
Chyna Gibson, 31
Ciara McElveen, 21
Jaquarrius Holland, 18
Alphonza Watson, 38