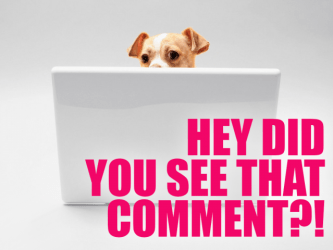 We're just a few steps into October and already getting into the spooky seasonal vibe. This week's spoils include lady-monsters of cinema, costumes for sexytimes and cozy fall treats thanks to homemade (homo-made?) sourdough pie crust.
Rachel's list of tasty grains had one of the best article titles of all time and Varina explained how to cook dorm food on a budget that won't lead to scurvy. Liz offered wisdom on how to wear clothing with cute animals in a professional setting. Because you know you want to rock that cat sweater in the office.
We learned that Girl Code is going gay and there were fresh recaps from "Gotham", "Orange Is The New Black", "Faking It" and the gay parts of "Grey's Anatomy" because we only have eyes for Calzona.
In news possibly more exciting than getting free coffee from that barista you like, "Safe Space" pencil cases are now available in the merch store!
---
On 32 Reasons the Grain in Spain Falls Mainly On Your Plate:
The Poet Laureate Award to Al:

On Friday OPEN THREAD: What Are You Wearing This Evening?:
The Best Outfit of All Award to Deni:

The Living The Dream Award to Kali Fischer:

The Future Autostraddle Merch Award to dilds.:

On NSFW Sunday  Feels Young and Hungry When She Looks At You:
The 5-7-5 Award to jane:

On Women That Go Bump In The Night: Lady-Monsters of Cinema:
The Snaps for Ginger Snaps Award to Leigh and Lex:
---
See a comment on that you wish you could give ten thumbs ups instead of one? Email it to me at: carrie [at] autostraddle [dot] com!