It's time for new merch y'all! If you haven't noticed, we have some new stuff in our store and we're excited about it. From the people that brought you the Tomboy Femme tee and the awesomely 80s band-shirt-inspired "Misandrist" v-necks comes a whole new kind of item: pencil cases!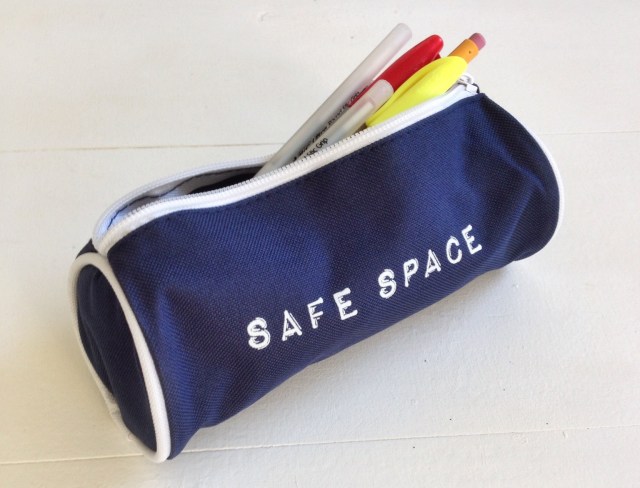 Maybe it's a pencil case, but maybe it also has many other uses. I've used it as a mini-toiletry/dopp bag to hold my toothbrush and razor, and one of our editors really thought we had ordered dildo cases. So, feel free to get creative with it. Makeup, rolls of washi tape, nipple clamps — any kind of small items are welcome in this safe space.
The case is about 8-inches wide and 3-inches in depth, navy blue with white trim, zipper enclosure.
At only $8, it's a great way to support our website and it's staff and get a cool product in the process!