Ladies and other humans relevant to the interests of this website: we have some new merchandise in our store and we think you're gonna like these things a lot so we're going to tell you about them right now. Then you can decide what you want to do with this information; it's totally up to you.
---
Tomboy Femme T-Shirts: $28
Last month, Hansen wrote about Tomboy Femme lingerie and so many of us identified so strongly with that term that we thought, "really somebody ought to make us a t-shirt," and then we were like, "oh, let's make ourselves a t-shirt." I cut the sleeves off mine and have worn it pretty much every day since camp.
On the Rack: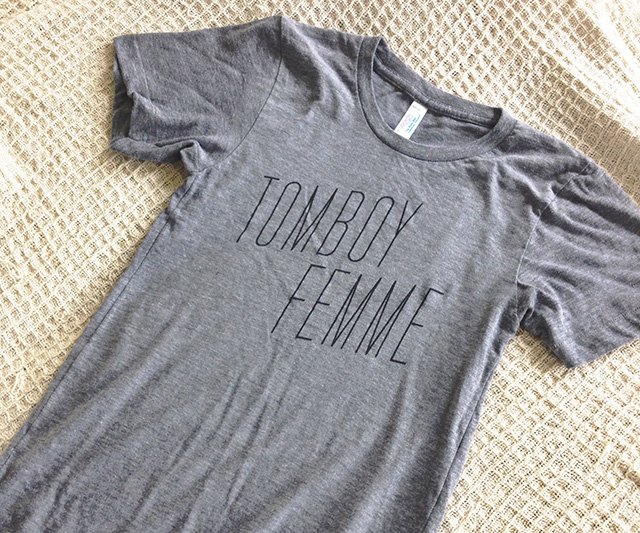 In Action:
---
A-Camp Pullover Hoodies – $48
We celebrated our fifth A-Camp in May and along with it, printed a new round of A-Camp Hoodies with our latest logo. 80% cotton, 20% polyester and 100% comfortable as all get out.
On The Rack:
In Action:
---
You Do You Black V-Neck T-Shirts – $25
Remember those blue You Do You t-shirts? Those were pretty cute, but our Human Resources Director Crystal prefers all her clothing in black so this particular incarnation of this particular design kept that in mind and close to its heart. Your heart is located in the general realm of the Vee. Not to be confused with Vee from Orange is the New Black.
On The Rack: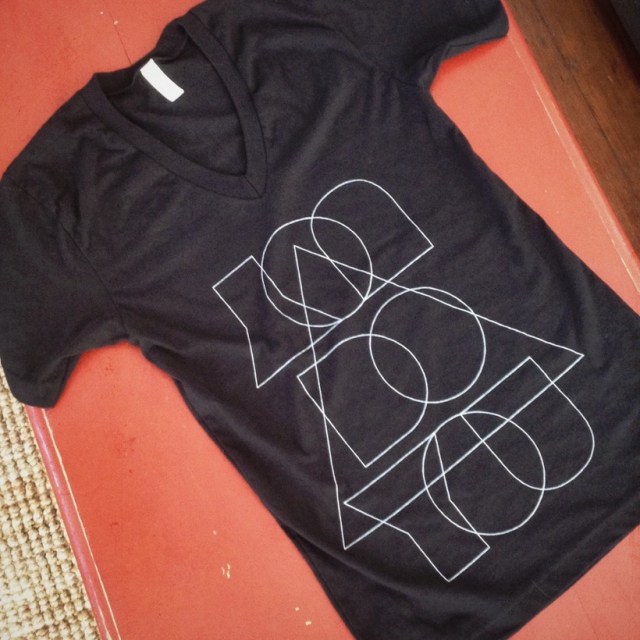 In Action:
As you can see, you should probably buy these items. While you're at it, we've got cute stickers by Rory, You Do You zip-up hoodies, flasks, journals, pins and boyshorts.