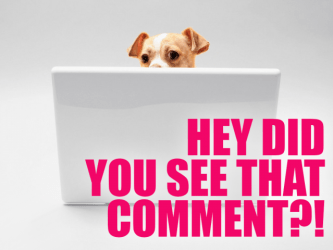 Our cat, Ceasar, has discovered how fun it is to grab toilet paper in his mouth and then run through the house with his thirty-foot long TP cape. He has also discovered how to pull towels down from hooks with one swat of a paw. I tried to thwart him by using a binder clip to secure the towel to the hook. He only saw this as an intriguing challenge — one that he overcame, nearly destroying the towel in the process.
Other things that were intriguing this week:
Brittani Nichols wrote a movie and she stars in it, and so does Jaskia Nicole, AND Robin Romer shot it AND Carly Usdin directs the whole thing. It also involves kale. Basically this is the gayest movie ever made.
Trans Visibility Day was this week. Gabrielle jumped out of a freaking plane TWICE, Luna loves herself, Jen Richards talks North Carolina and Devan is surer and surer. Also Mey performed The Vagina Monologues. (Microsoft Word, your patriarchy is showing. When I misspelled "vaginawp_poststhe corrections it offered me were "Virginiawp_postsand "virginal").
Tegan and Sara's cats are notably more docile than Ceasar.
Isabel Googled some things for you. It was eye-opening.
Riese found out why we aren't having sex. Not you and me "we,wp_postsbut you know what I mean.
Erin reimagined the boy/girl bands of our youth.
Also Kristen Stewart! And Comments!
---
On Kristen Stewart And Soko: A Romance For The Ages:
The Just Gals Paling Award to The619:

The Flannel Shirt Award to AnnaGram: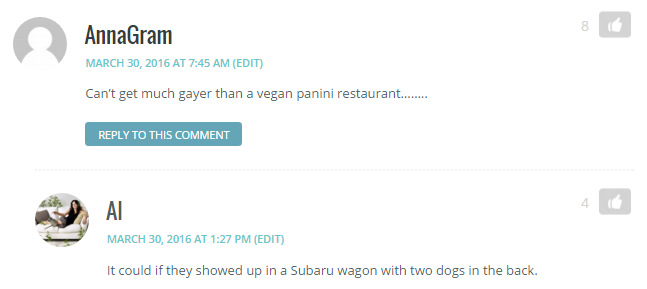 On Let Me Google That For You, Pt. 1:
The Children's Lit Award to Jenny:

The Home Sweet Homo Award to Jeanzi:
On If Lesbian/Bi Celebrities Were 90s Boy/Girl Bands:
The Hangin' Tough Award to Krisdoesstuff:

The Boi Bands Award to slowlybecoming:

On Also.Also.Also: Cameron Esposito Talks to Samantha Bee and Other Stories for Your Monday:
The Once More With Feeling Award to Blackmar: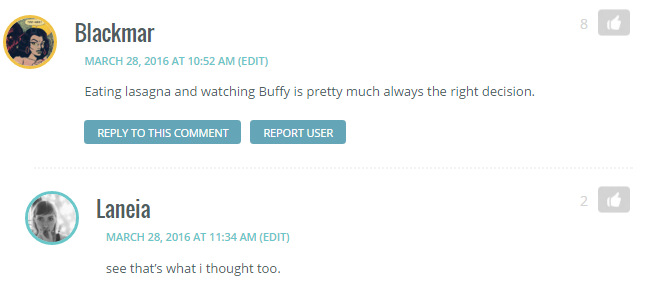 On The Cast of "Orange Is the New Blackwp_postsPerforms "Pinot Noirwp_postsThis Sunday Funday:
The Ceasar's Choice Award to Kaly:
On Autostraddle's Ultimate Infographic Guide to Dead Lesbian Characters on TV:
The On Brand Award to Sally:

---
See a clever, hilarious or thought provoking comment around this website-ship? Email it to me at: bren [at] autostraddle [dot] com!