feature image via FameFlynet Pictures

Unless you've been living under a rock (or filling your days with your own normal social life), you must know that Our Lady Of Perpetual Bitchface Kristen Stewart has been seen canoodling on at least two continents with French musician Stephanie Sokolinski, known to many as Soko. I haven't been this excited about a celebrity pairing since… well, Kristen and her last girlfriend, but this relationship is extra special because it's very clear that Ms. Stewart no longer gives a single fuck. Every day, gossip blogs are filled with images of Soko and Kristen wandering the streets of Paris or Los Angeles, looking effortlessly cool in dark sunglasses and outfits that make no sense, holding hands and looking goddamn affectionate.
So what's up with these two? What do we know? Let's dive in.
The press has been going crazy over Kristen and Soko this week (something Kristen outwardly hates, sorry Kristen, I don't know why I'm like this), and somebody's intern did a lot of digging through the archives of the internet and found this interview from a year ago, in which Soko discusses moving to LA on a lark. She was inspired to do so by a dream, and although it happened very quickly and without much prior organization, things obviously worked out — she figured out a ride from the airport and friends pretty quickly, and even went on a blind date her first evening. That date? Robert Pattinson.
Yup, you read that right. Prior to dating Bella Swan, Soko went out with her ex, professional sparklevamp Edward Cullen. Guys, this is so gay.
It doesn't sound like the date went anywhere, and Robert is currently engaged to FKA twigs, but that conversation must have been amazingly awkward. Still, we've all dated each others' exes at one point or another; it's why Alice Pieszecki's Chart exists. Truth be told, if you draw up your own chart you are probably connected to Kristen Stewart by six degrees or less.
On Monday, W Magazine posted an interview with Soko about a zine she's put together consisting of sexy DMs she's received; she even copped to having gone on dates with a couple of girls who'd hit on her via social media. When asked about her sexuality, she explains, "I've always been open with my sexuality, meaning I don't really care about gender… Sex for so long was such a taboo thing. You couldn't be free with your sexuality and say that you like it. But it's one of the biggest joys of life. If you find one partner who you love having sex with, it's the best! This new generation is a lot more liquid with sexuality and it's really refreshing."
When asked how someone should go about asking Soko on a date via DM, she noted that "I'm very, very, very in love and very happy in a relationship, so I don't have that urge." When the interviewer namechecked Kristen and asked if the couple had met via social media, Soko laughed and explained that they had met in real life. It's the first actual confirmation we've gotten from either party that their relationship actually exists.
Later, the pair were photographed in the parking lot of the Hollywood Locali (a vegan-ish panini restaurant), waiting for their takeout. Totally normal LA couple thing to do. Kristen curled up casually in the driver's side of the vehicle, lounging with the windows down. Soko stood next to the car, sucking Kristen's thumb through the window. Typical couple stuff. The image of these two lovebirds is so pure and serene, it might as well be a Caravaggio painting.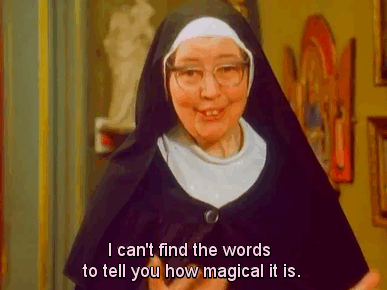 Although Kristen has made it clear that she's very uncomfortable having her personal life dissected by the press, it's inspiring (and important!) to see a very public figure living her life increasingly openly. The most important thing is that both Kristen and Soko seem really, really happy.
What will these two get into next? Will they go on a Disneyland date and look sullen and over it on Splash Mountain? Will they make out in the Del Taco drive thru line? I actually cannot wait to find out.