Hello, lights of mine! I'm gonna let you shine, spoiler alert. Here's some good news to get you through this next week, care of the whole wide world. But first, here's some Pikachus dancing to "Formation."
Being Gay at the Gym Doesn't Have to Suck Anymore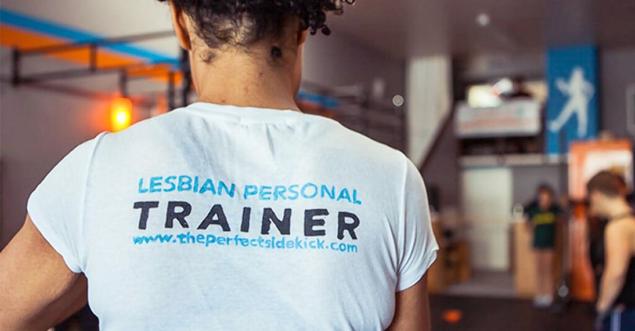 I need to report to Oakland and whip my butt into shape at this super gay, trans-positive gym as soon as possible.
"I noticed that as my sexuality started to evolve, my experience at the gym became shittier. As my gender expression started to change and I started to present and look more masculine, I noticed an even bigger change."
This Is The OITNB Cast Singing "Pinot Noir"
HOT NEW TRACK ALERT.https://t.co/CFKRcbnK0G

— Netflix (@netflix) March 24, 2016
Politicians and Laws That Don't Suck
+ Delaware just banned health insurance discrimination against trans folks. They're now the fifteenth state with a policy like this in place.
State Insurance Commissioner Karen Weldin Stewart on Wednesday released the bulletin that announced the new policy. It prohibits "the denial, cancellation, termination, limitation, refusal to issue or renew, or restriction, of insurance coverage or benefits thereunder because of a person's gender identity or transgender status, or because the person is undergoing gender transition."

"All Delawareans should have access to quality health care, regardless of their gender identity," said Stewart in a press release on the state's website. "The Insurance Department will be vigilant in making sure all insurers comply with the law."
+ Hillary Clinton and Bernie Sanders both came out swinging against NC's no good, terrible HB2 because we as Democrats are #blessed to choose between two candidates who see LGBT folks and see fellow human beings.
It's time to end discrimination based on sexual orientation and gender identity. This law has no place in America. https://t.co/uINi5KpsZ6

— Bernie Sanders (@BernieSanders) March 24, 2016
LGBT people should be protected from discrimination under the law—period. https://t.co/IMOyRZe5Gh -H

— Hillary Clinton (@HillaryClinton) March 24, 2016
+ California just passed a bill that puts LGBT people into sex ed curricula.
+ Even more companies are threatening to leave Georgia in the dust of the Stone Age if they pass their own no-good, terrible anti-LGBT bill.
+ Argentina just became the third Latin American country to join the Global Equity Fund, a US-led initiative promoting LGBT rights worldwide.
For Once, A Mansplain I Can Believe In
Jimmy Kimmel tried to mansplain running for president to Hillary Clinton, and I think in the process he learned a lot. Also, I giggled like a schoolgirl the whole time, so.
Get Your Gay Ass to Church, Specifically This One
New Haven's first-ever LGBTQ-led Black church is officially wide open.
In the front row of an historic church service, Kim Davis sang a hymn entitled "Holy, Holy, Holy,wp_postsnot as an outcast, but as a deacon.

No one was an outcast at the service, which launched New Haven's first African-American gay-and-lesbian-oriented congregation.

That was the point.

It was a miracle the roof remained in place at Betsy Ross School's century-old restored former St. Peter's parish hall, one of New Haven's magical spaces, by the time Davis and more than 100 others finished singing, shouting praise, and dancing in the aisles Sunday.
This Cat Is All of You, I Think?
Am I right or amirite.