We're already a few weeks in to the spring television season: Faking It and Empire are back, The Fosters and Pretty Little Liars have wrapped up, Jane the Virgin, Grey's Anatomy, The 100 and Rosewood are going strong and BLESS US EVERYONE, Person of Interest returns for an unfortunately super-short season on May 3rd.
But there's plenty more to be excited about this upcoming season 'cause there are more new shows with queer characters debuting than ever before in the history of television! Here are some that we're especially excited about.
---
Law & Order: West Hollywood – 4/27 (NBC, 9pm)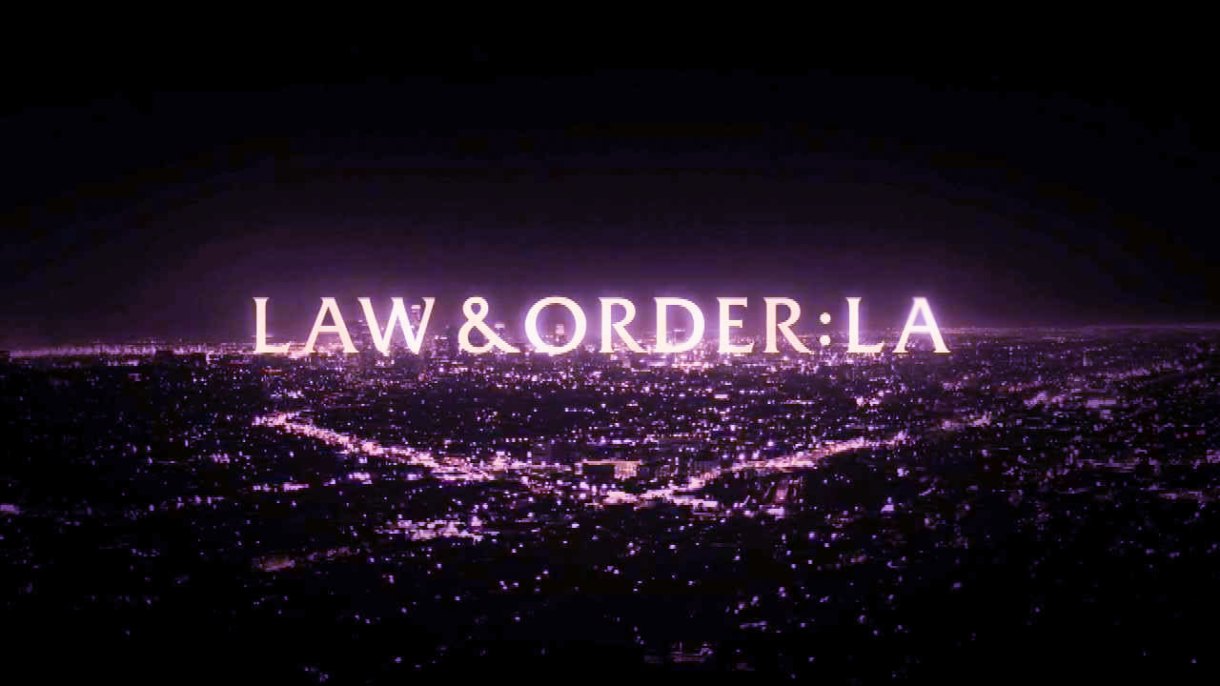 The newest spin-off of the Law & Order franchise, Law & Order: West Hollywood tells true stories of a subculture some consider especially heinous. You can look forward to lesbian love triangles, gay men intentionally giving each other STIs, bisexuals who can't decide if they'd rather kill their boyfriend or their girlfriend, dead lesbians, closeted movie stars dating their obviously gay managers and the transgender sex workers called in for questioning. Cheyenne Jackson and Claire Holt star. B.D Wong will probably be involved, so you'll want to tune in for that.
---
Mommy? – 5/3 (Lifetime, 9pm)
44 years ago, Deb (Lucy Lawless) was walking her schnauzer in the park when she was brutally murdered in a crime that remains unsolved to this day. Now, her 17-year-old daughter Alex (Mia Kirshner), gifted with super-intelligence, is determined to track down the killer, who will probably kill her first, because she's bisexual. Also, her Mom was a lesbian. But now she's dead, so!
---
Touched By Several Angels – 4/14 (ABC, 8pm)
This wholesome and popular fantasy drama returns this spring with an all-new cast, updated to include more angels and tap into our public fascination with heavenly messengers, tarot cards, spirituality in general and communicating with the dead. The series will follow the earthly adventures of a divine visitor named Tara, called upon by her celestial supervisor, Pam, to bring messages of hope and transformation to lesbian characters who haven't died… yet!
---
Flip, Flop, Or Kill? – 4/4 (HGTV, 3pm, 4pm, 5pm, 6pm & 7pm every day)
Follow aspiring actresses and ruthless real estate agents Stacey and Brittany as they flip houses in Southern California by purchasing old homes in need of TLC, renovating them to perfection, and then physically lifting the house and flipping it over on top of a lesbian, who then dies.
---
Galaxy 3030 – 4/20 (Syfy, 10pm)
It's the year 3030 and every remaining human lives on an interstellar megaship, the only survivors of a civilization and a planet destroyed by war and global warming. It's a brave new world where a diverse array of persons from all over the old world must come together, develop language, and build a universal culture while evading a mysterious alien predator ship chasing them across the galaxy. How will eight white men, one maybe-not-white woman, one supermodel and a dead lesbian save humanity from its last dying breath? Captain Smith (Eric Close) will have to figure that out, even if it means killing an additional lesbian or knocking over his meticulously arranged model spaceship.
---
Lost & Delirious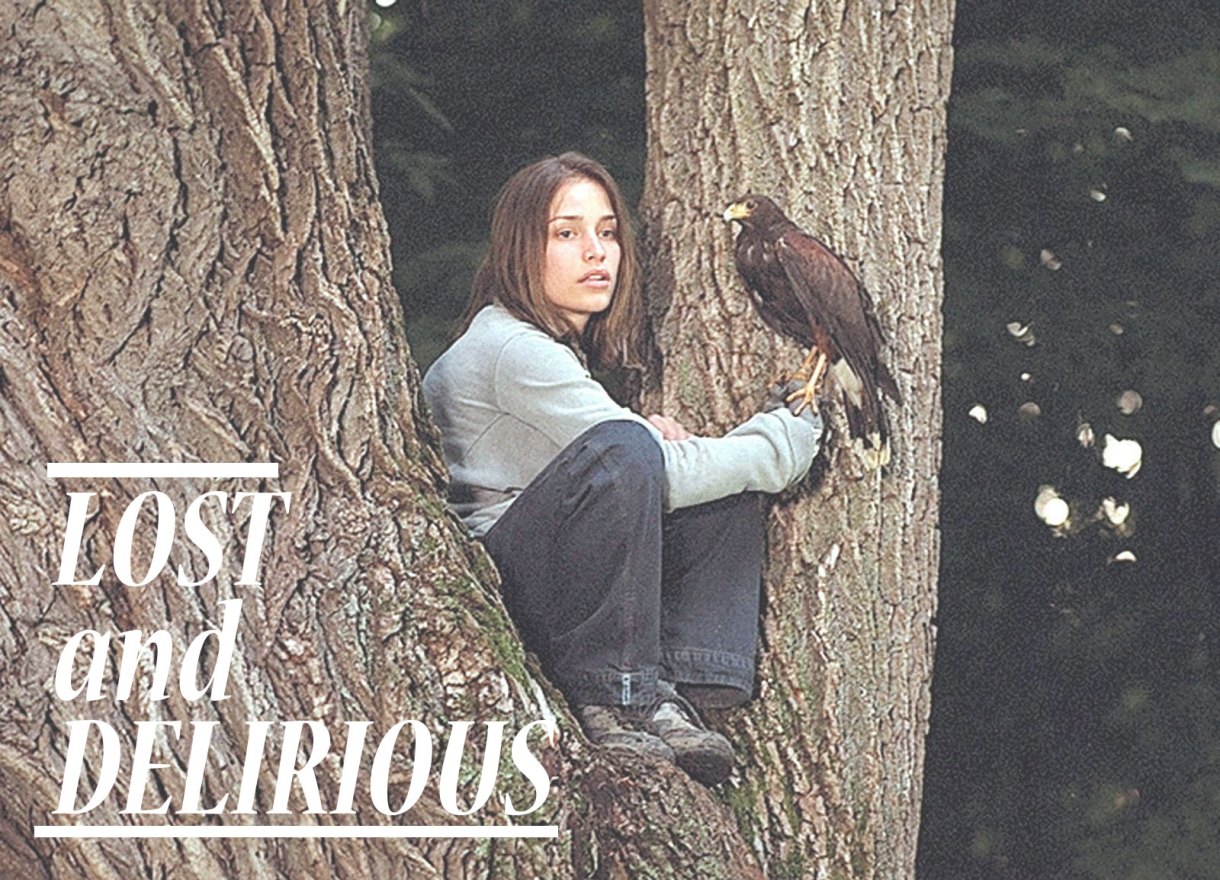 At a private, all-girls boarding school three young girls discover love and lust between themselves as they mature and learn the darker side of love: intrigue, jealousy and revenge. At the end, a lesbian jumps off the roof and dies.
---
The Laurens – 5/7 (The CW, 9:30 PM)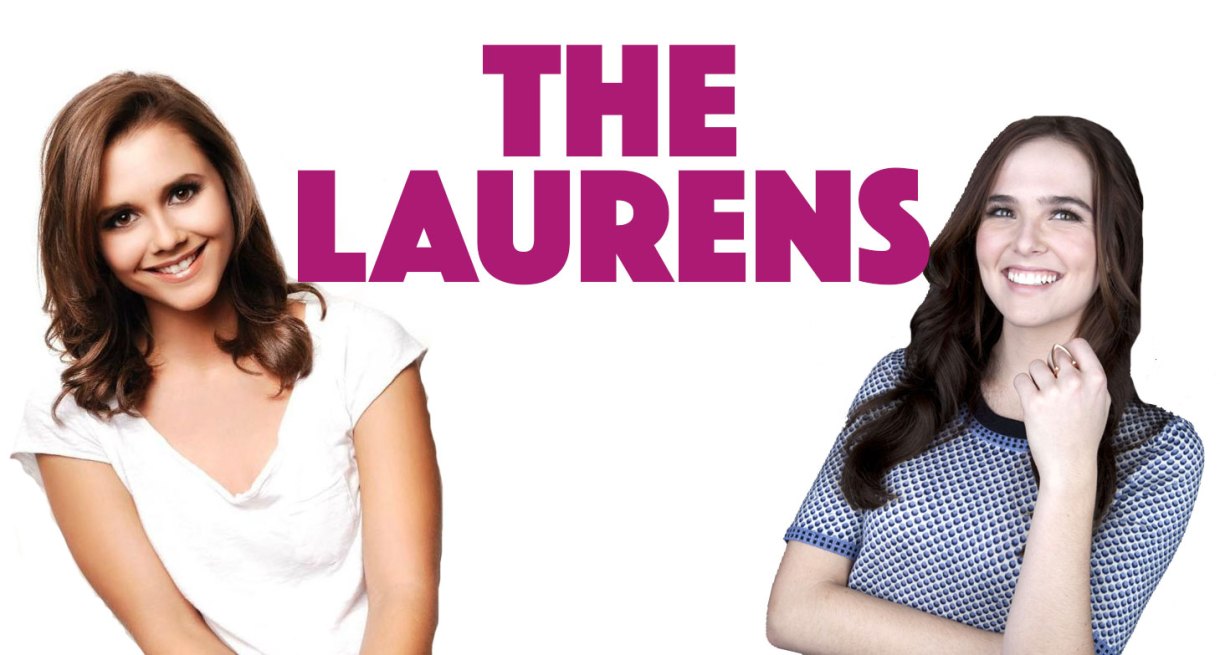 Two women, one small apartment, and one big problem: they're both named Lauren! Lauren Hill (Alexandra Chando) and Lauren Genovese (Zoey Deutch) share more than just a name, though. They share a bed, work at the same diner, text each other constantly, and often share a joint (don't tell Mom!). Sometimes they even share boyfriends! That's right, the Laurens are heterosexual, despite literally every possible shred of evidence to the contrary. We're including the show in our TV preview anyhow, because there's a scene where they hot-wire a Prius and accidentally run over a lesbian named Alex (Mischa Barton), killing her.
---
Shake Your Babymaker – 5/12 (ABC, 10:30 PM)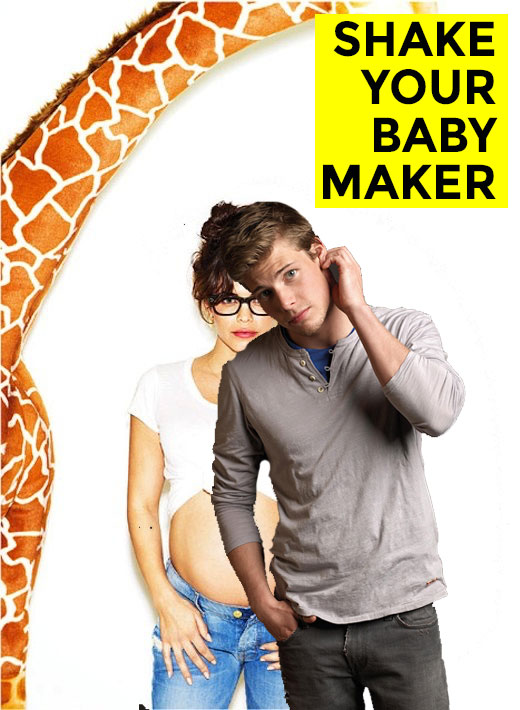 A new sitcom from Jennifer Lopez centers on a lesbian who loves being pregnant so much she's made pregnancy her full-time job! Following the sudden death of her bisexual girlfriend, Janet (she was hit by a car and then infected by a bird somebody let loose in the hospital corridor, which infected her blood, causing her to die from a little-known but lethal interaction between bird-flu and Xanax), Sam (Jenna Duwan-Tatum) wants to create more life than ever before. That's where Brad (Hunter Parrish) comes in! Brad is Sam's best friend since the sandbox, and he moves in with Ellen in a new role: Head Pimp of the Baby Business.
---
Griswold Academy – 5/5 (The CW, 9pm)
There's a lot of old money among the blue-blood students of the elite Griswold Academy — and a lot of secrets. These kids have been raised since birth to do whatever it takes to get into top colleges and make the family name look good, including devious double-crossing. That doesn't mean they don't make time for drugs, sex and other debauchery behind closed doors. In between college interviews, bad boy Chad orchestrates an ecstasy-fueled orgy to gain the attention of queen bee Simone, valedictorian Myra conducts a steamy secret affair with history teacher Eli Fennick, and teen lesbians Paige and Tara hold hands occasionally before kissing one singular time — chastely, with no tongue. There's only one mystery on everybody's mind: who was driving the car that ran them over after that first kiss?
---
I'm A [Lesbian] Survivor – 5/27 (CBS, 8pm)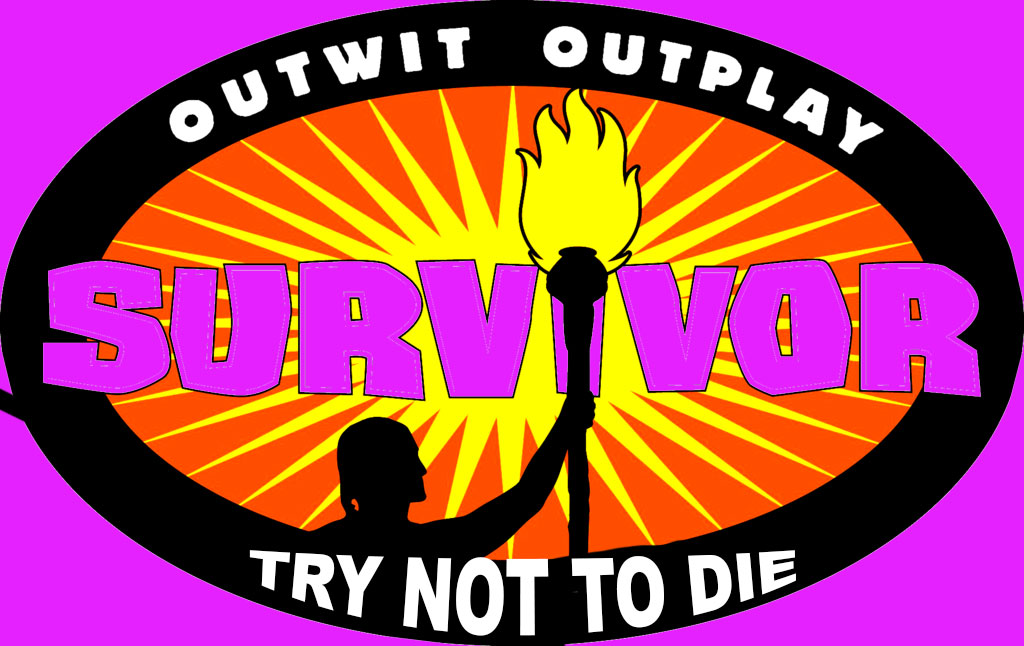 Fans of A Shot At Love With Tila Tequila and The Bachelorette will want to tune in for the hottest dating reality show of 2016. Kiera, a self-described lothario, will choose between 22 beautiful women over the course of a season to find the person she's destined to share an Echo Park one-bedroom and CSA with. Each episode, one wannabe wifey will be eliminated from the competition and handed over to male showrunners who have an array of violent and increasingly implausible deaths prepared for them. Who will make it through to fight with Kylie about whether Tom's deodorant even does anything for the rest of their natural lives, and who will die after a scuba diving accident that doesn't technically kill them but does trigger previously dormant Lyme disease, the treatment of which they are driving to the hospital for when they're murdered at random by a freeway sniper?
---
Four-Star Chef – 5/12 (Food Network, 7 pm)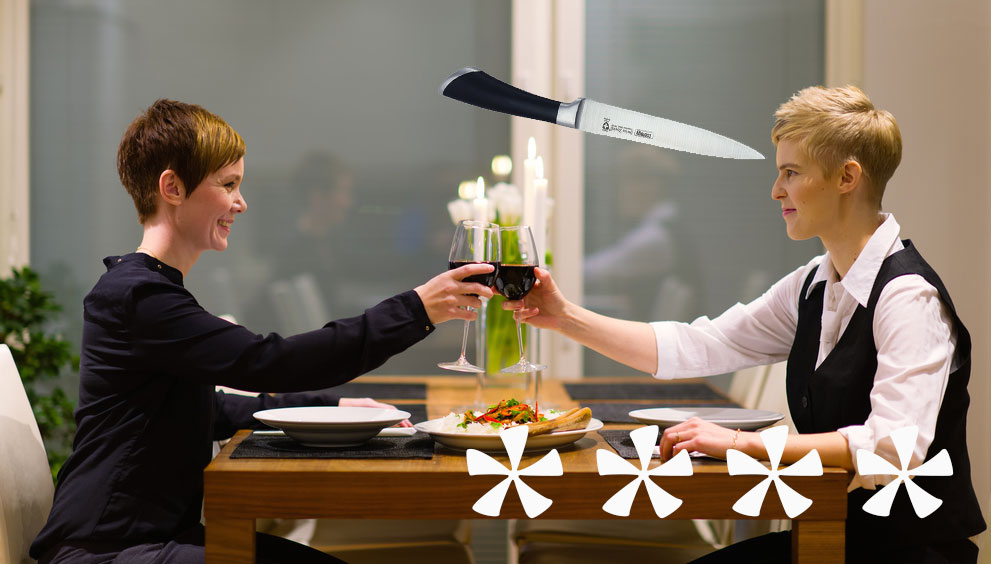 15 would-be restauranteurs are getting the chance of a lifetime — in an innovative new reality show on the Food Network, amateur chefs work under a heart-pounding time limit to cook the signature dishes of Michelin four-star restaurants. If they can fool even the restaurant's owners into thinking the finished dish came from their own restaurant's kitchen, they could see their own dream be fully funded. Features edgy, quirky personalities like Duke, the rockabilly straightedge vegan who feels ethically conflicted about preparing a lamb stew and cries about it a little; Sawyer, the craft-beer-obsessed comfort food chef who never saw a slab of bacon he didn't like; Amelia, the former-supermodel-turned-cupcake-baker with severe celiac disease, and Karen, the extremely competent butch lesbian chef who viewers can watch slowly lose the will to live with every challenge that revolves around building a five-course meal inspired by a children's nursery rhyme or the smell of moss, culminating in a shocking finale that nobody saw coming. Well, maybe you saw it coming, I don't know. (It involves death.)
---
Boo-Who – 5/2 (Fox, 8 PM)
Talk about mismatched housemates! Newlyweds Ron and Melissa just want to settle into their cute LA bungalow, but they can't seem to get a minute to themselves without the former tenants, lesbian couple Alex and Sam, butting in — because they're haunting the place! After Alex was killed by a stray bullet fired by the couple's sperm donor and intended to target Sam's boss and then Sam died of severe food poisoning complicated by a previously unknown allergy to fabric softener, the two committed to spending their afterlife together, much to Ron and Melissa's chagrin. Can these two wacky couples bridge the gap… between life and death? Will Alex and Sam's zany antics, like switching the TV over to white noise every time Ron tries to watch Two and a Half Men, drive them apart? Perhaps most pressingly, will the show be able to develop any dramatic tension or emotional weight when the only lesbians on it can't be killed because they're already dead?
---
Private Sam – 4/22 (TNT, 10 pm)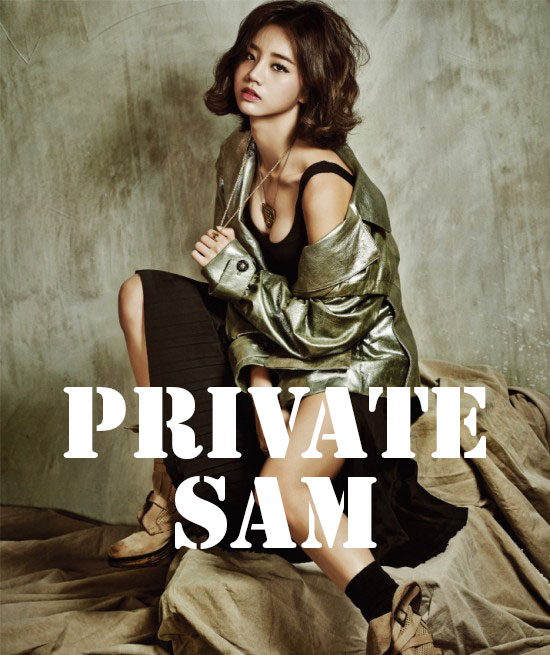 Private investigation is a cutthroat business, which is why Sam Rockwell knows she has to be twice as good as the men in the industry if she wants to stay on top… and if she wants to keep her own life as private as possible. She's got a crack team at her disposal — Peyton, criminal genius with a heart of gold; Sully, ex-military with an unexplained British accent, and Luisa, a mysterious bisexual jack-of-all-trades with a background in corporate espionage who will be tragically murdered by her ex to provide a moving season finale case to solve.
---
Yankee Doodle Daughters – 4/13 (HBO, 7 pm)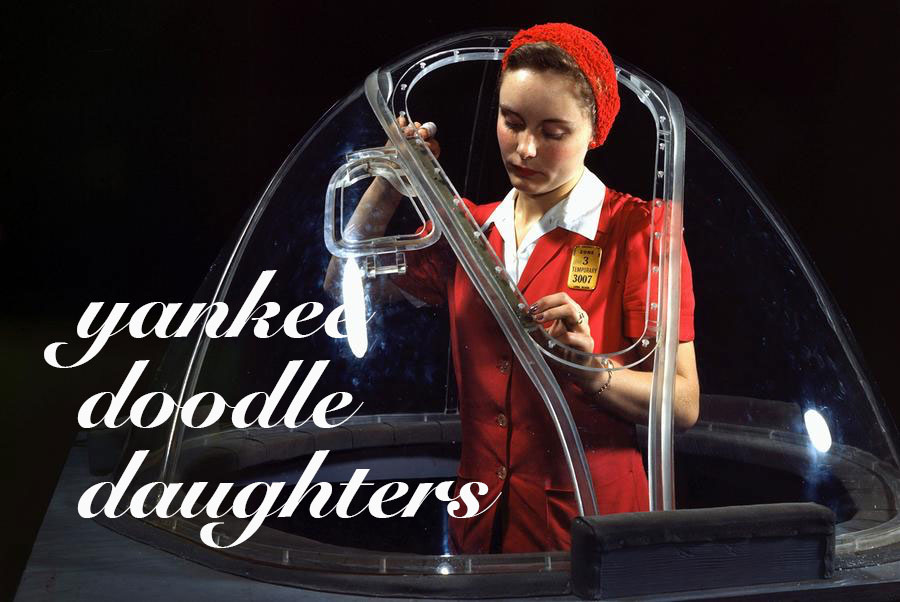 It's tough just getting to be a kid during WWII, but the tight-knit group of teen best friends who have grown up together on Clancy Street make the best of it. First heartbreaks, scrounging for stockings, victory gardens, and even dealing with unexpected pregnancies — Lila, Dorothy, Helen, Marlene and Glenda can make it through anything as long as they're together. Except Marlene, who is a lesbian and dies of dysentery.
---
The People Vs. OJ Simpson: Pre-Trial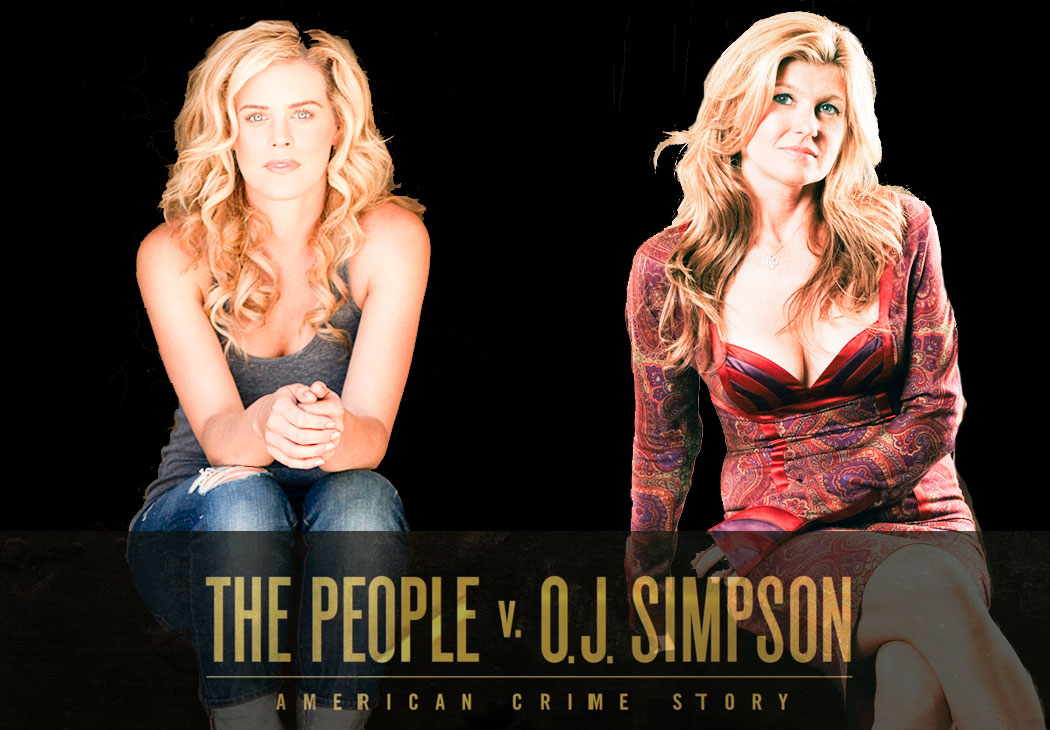 If you're anything like us, one season of The People vs. OJ Simpson just wasn't enough. David Schwimmer as Robert Kardashian, you guys. I mean! Anyhow, if you wanted to know more about Nicole Brown Simpson's lesbian affairs as described in Faye Resnick's memoir, you're in luck, 'cause this season is NICOLE NICOLE NICOLE. We're gonna dig real deep into the part of Nicole's story where she falls in love with Faye: the tequila, the baths, the candles, the confessions of spiritual connections. And… well. I think we all know how this particular story ends.