Hey, Firecrackers!
Got any good 4th of July plans? Are you eating hot dogs? Are you 100%, definitely NOT eating hot dogs? I'll probs just Netflix and kitten. It's like Netflix and chill, but for 40 year-old married lesbians. Speaking of kittens… Cee has some adorable ones. Oh, yeah, and some life-changing ideas on dealing with those pesky cat allergies or something. IDK, I was too distracted by the adorable kittens.
Laura "The Brain" Mandanas came up with super queer (and funny) SAT questions. And then. And THEN gave out comment stickers to people who got correct answers! Sharpen your number two pencils, everyone.
If you've ever wanted to know what it's like to be Brittani Nichols from the mouth of Brittani Nichols, check out this interview.
I saw some pretty funny t-shirts at Pride this year, but none compare to Samira Wiley's. Speaking of Pride, Carrie has some on-point ideas on navigating Pride as a disabled person.
Kayla is convinced the ladies in those Payless BOGO ads are hot for each other. After reading her in-depth analysis I think you'll agree.
Jenny Owen Youngs talks about the origins of her song "Fuck Was I." Also, her initials spell "joy," just sayin'.
Wanna have whiskey with the Senior Editors? Now's your chance.
Also an open thread on Brexit! And Comments!
---
On 6 Signs That the Women From the Payless BOGO Commercials Are Girlfriends:
The Gay Crew Award to Alaina, Kayla and Krisdoesstuff: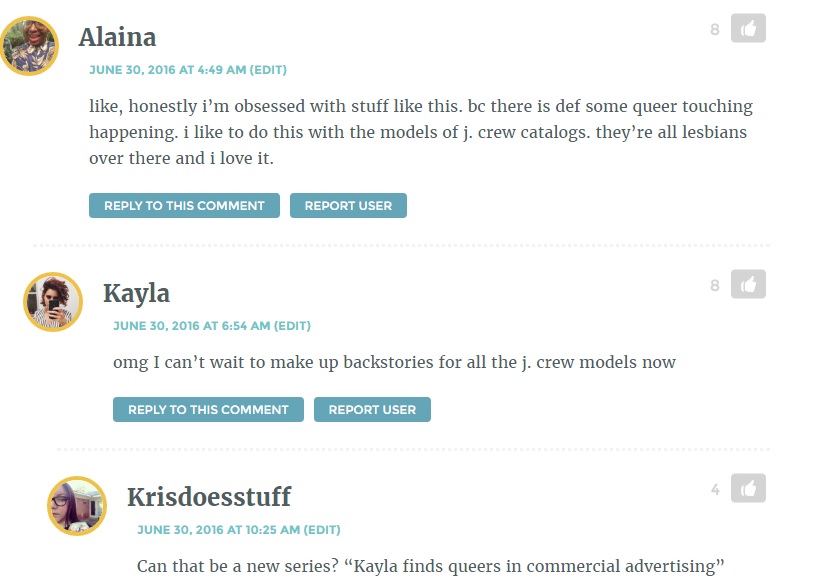 On So You're Allergic To Cats?:
The Purrrfect Love Award to Katie S:
On OPEN THREAD: Post-Brexit Feelings Smörgåsbord:
The Lemons Into Lemonade Award to Carmen SanDiego:
On 27 4th of July Recipes that ARE Hot Dogs:
The Do You Feel Lucky, Punk? Award to Isabel:

The Lost In Translation Award to Trouble & Alaina:
On Saturday Morning Cartoons: Formal Wear:
The Ain't No Party Like A T-Rex Party Award to Bridget & Monique: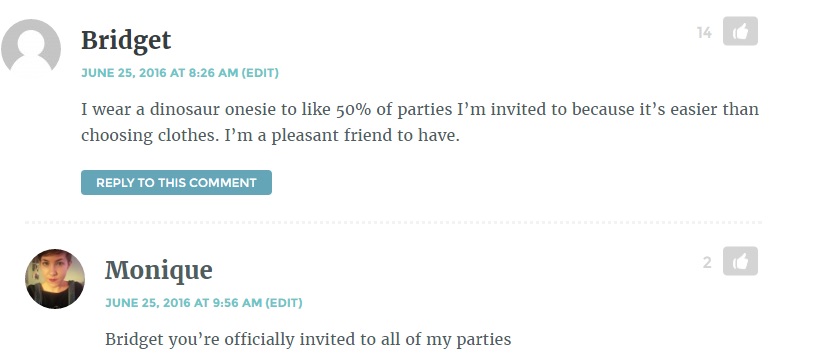 On Queer Word Problems For All Your Alternative Lifestyle Needs:
The Reader's Choice Award to Cecil: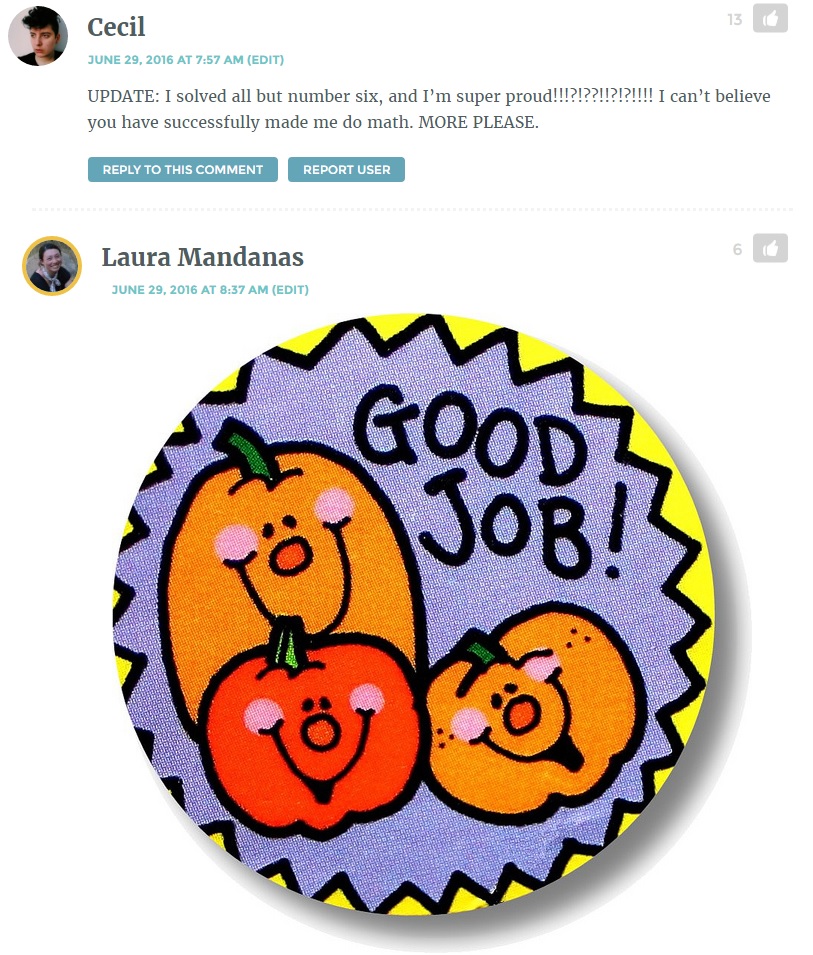 ---
See a clever, hilarious or thought provoking comment around this website-ship? Email it to me at: bren [at] autostraddle [dot] com!