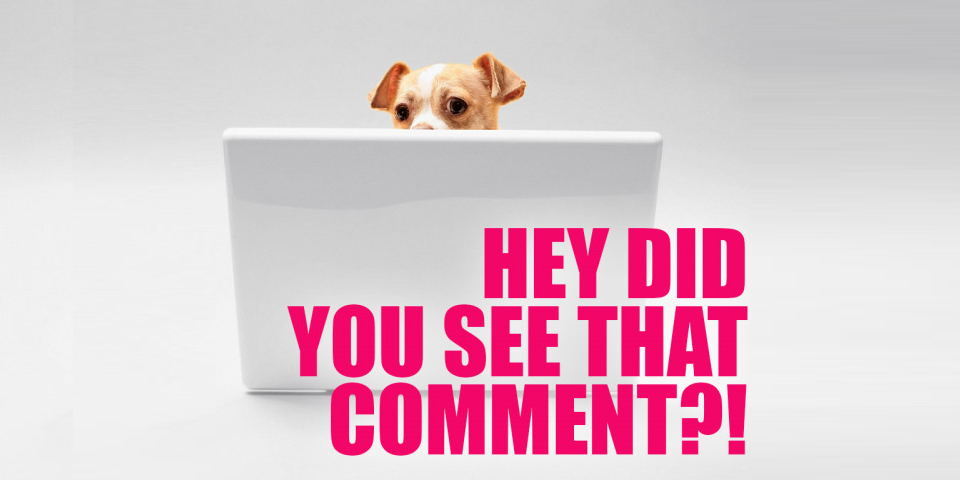 Hello! Queer Girl here, back to tell you that homemade chicken soup is an excellent antidote to the world being on fire. Don't think you have to follow one of those recipes you have to read through 100 SEO keywords to get to, just make the soup you want to eat in the world! You're a powerful creature! If you want to dump two entire jars of tomatillo salsa into that chicken soup, do it! The world is your stockpot!
This week, Jay wrote the loveliest thing about food and friends and family.
Vanessa interviewed Mary Lambert about her new book of poetry!
Alyssa brought us a 101 guide to accessible sex.
Rachel reviewed The Haunting Of Hill House, the new Netflix series that looks amazing but is way too scary for me! Thank God for good write-ups.
Reneice made some very healing banana bread.
The new Charmed is out, and gayer than ever! Carmen loved it!
And there were your comments.
---
On "Donut County" Is a Perfect Game For People Who Need a Break From Their Rage:
The Pocket Full of Punshine Award to Morgan le Gay:

On Monday Roundtable: Since You've Been Gone:
The Next Level Award to Gilbert:
On Also.Also.Also: It's True, Your Finger Length Points To Your Homosexuality Says Alleged Science:
The Great Expectations Award to Dani Z:

And, OF COURSE, on Straight People Watch: Fall 2018:
The Junderpants Award to meg and Em: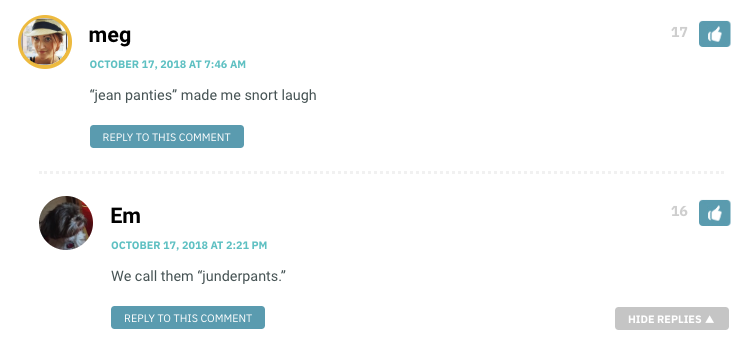 The Last Holiday Award to Kris:
The Satanic Panic Award to madmorris, Sonja L, Larisa, ClariceStarling, and Blackmar: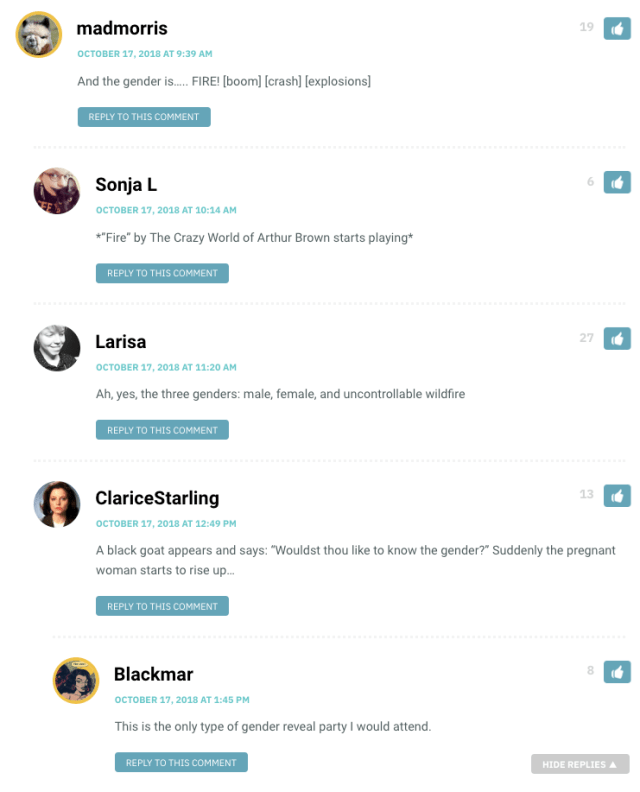 And the Really Putting the Men in Mensa Award to thatottergirl:

---
See a funny or amazing comment that needs to be here? E-mail me at queergirlblogs [at] gmail [dot] com!