What if, when Annie Clark sang "How could anyone lose you and not lose their minds too," she wasn't talking about Cara Delevingne (right? was she?) but about a beloved object or possession that's been lost to or taken by the sands of time? Well, then you would have this roundtable, more or less. These are things that disappeared from our lives and we don't know when or how or have any hope we'll ever see them again.
---
Heather Hogan, Senior Editor
I kept all my '80s action figures and took such good care of them. Wonder Woman, Batgirl, She-Ra, Catra, Swiftwind, Jem from the Holograms. People were always like, "Oh, one day you'll be able to sell those." But that was not of any interest to me! I wanted to be a grown-up and have them all lined up on my bookshelf! I don't know where they are now, but I know how they disappeared. They went into storage and the storage bill wasn't paid and the storage company sold them off! I have thought, over the years, of replacing them, but they wouldn't be as good as my originals, and everyone was right: They're worth a lot of money now! Even the ones that kids took out of the blister packs!

Rachel Kincaid, Managing Editor
I just absolutely cannot find my teapot — it's nothing fancy, just a small blue-and-white china teapot, but I've had it since 2006 from San Francisco's Chinatown where I bought it as a lovesick 18-year-old and I've managed to bring it through multiple interstate moves, and I feel absolutely certain that I packed it for this most recent move in March of 2018, but I cannot for the life of me find it anywhere. It's not a big apartment! I have all my other tea-related things in the same place! Where else could it possibly be!
Creatrix Tiara, Staff Writer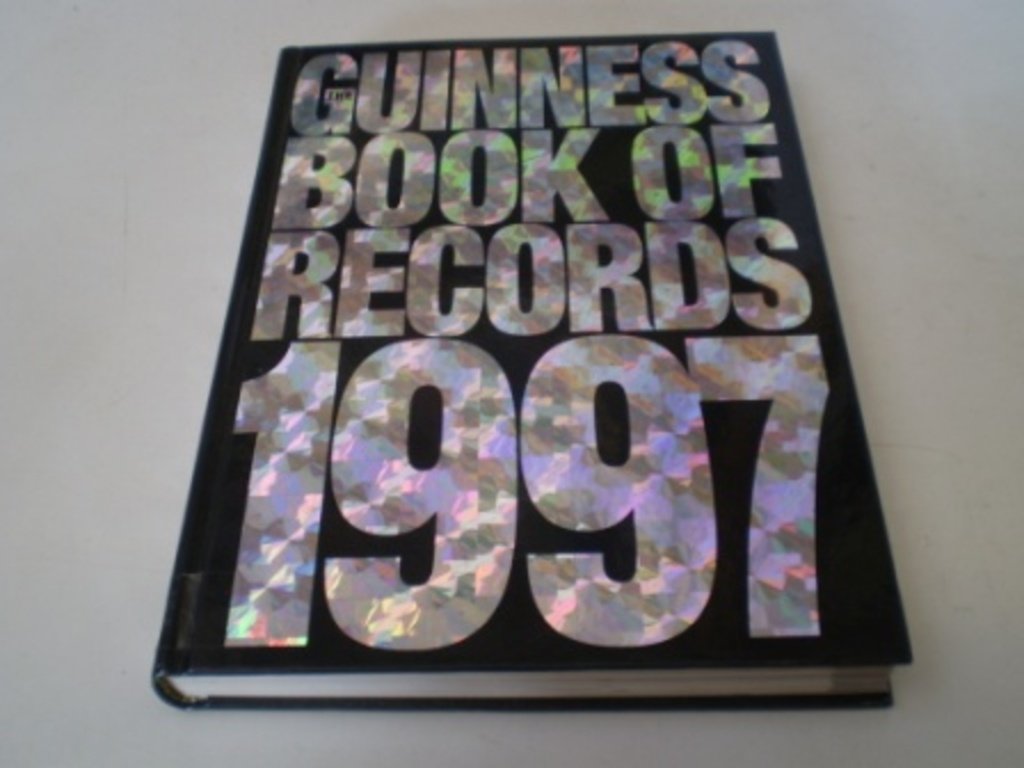 My "friends" in high school stole my copy of the 1997 Guinness Book of World Records that had the listing of Savage Garden having a world record for most ARIAs (Australian Grammys) ever won! That or Truly Madly Deeply being in the Billboard AC charts for the longest time ever, I forget which. I actually "lost" a lot of books this way, through friends not returning them or just taking them for themselves. But that one in particular still bugs me.

Carrie Wade, Staff Writer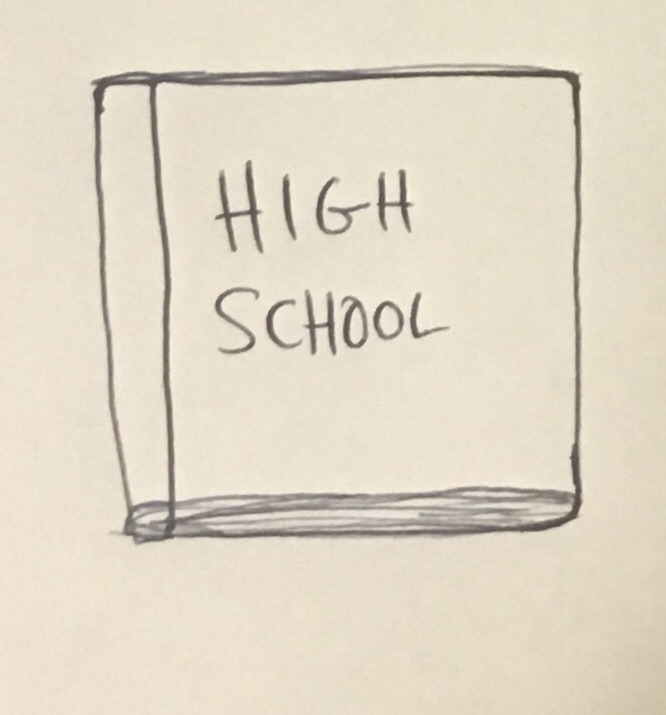 My high school yearbooks, which is so tragic! No one should be able to avoid their awkward phase that easily. I earned those terrible photos and would like to be able to revisit them whenever my head gets too big.
The books vanished when my family moved out of my childhood home. I have a longstanding theory that they're somewhere in my parents' new garage, but my mom insists she's looked and I believe her. Maybe they'll reappear during my next move and I can crack open a nice beer and cringe my way through them then. But more likely, if and when I launch a political campaign, one of my classmates will release every embarrassing detail to the entire internet and that's how I'll get to see it all again.
Erin Sullivan, Staff Writer

So, this isn't a drawing because I knew I'd be able to find it online, and orange you so glad I did. This was a cover for a weekly in Portland back in 2010 that I liked and referred to often, because why is this chihuahua on eight cheeseburgers, and my friend got me an enlarged print of it for my birthday. That baby immediately went in an even larger frame, and so IMAGINE my confusion when one day I didn't have it. My guess is it got misplaced in one of my many moves and someone out there happened upon a gorgeous gift to put in their home. Devastating.

Alexis Smithers, Staff Writer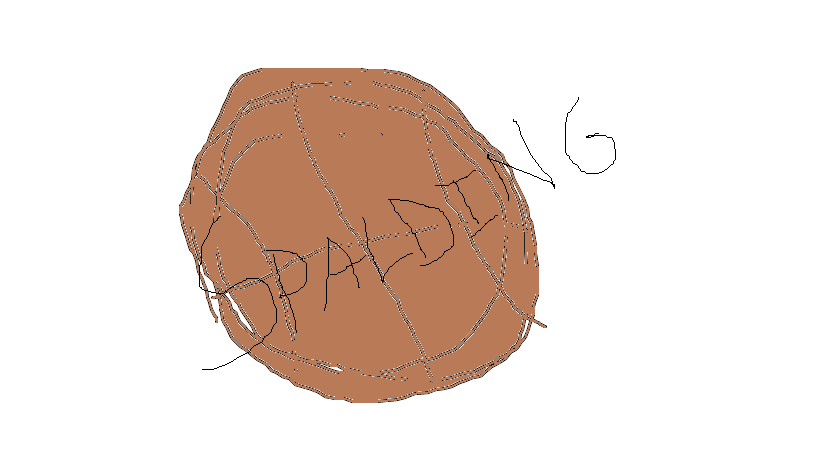 There was this really great basketball I had when I was younger. It was heavy as shit and made me feel really legit, like my neighbor who played basketball wanted to borrow it all the time and we'd play one-on-one against each other (there was no hoop, mind you, it was more of a defensive I'm-gonna-pass-you kinda thing) and like I understand I could go get another basketball BUT IT'S NOT THE SAME. That basketball saw me through the struggle that was my terrible layups (I had no idea what a layup was, I just threw it against the back board really hard and hoped for the best, which lowkey is the way I do everything now), trying to outrun my anxiety during away games, and grounding during middle school dissociation! I mean this thing was basically my therapist and therapy all in one! I miss it so much! It's probably drowning in the basement of my first house where I grew up (I lived there when I came back from college and it just started flooding every day? I'd have to use a wet-vac and I was like, no this is fine) just waiting for me to come rescue it but idk probably other people live there now 'cause that tends to happen with houses and I'm just sending a shout out to the ghost of that great Spalding which has a huge, constantly-shooting-free-throw shaped hole in my heart.
Al(aina) Monts, Staff Writer

I LOST MY BABY BLANKET AT THE HOLIDAY INN NEAR DULLES AIRPORT IN 2013 AND CALLED THEM FOR A MONTH AND THEY NEVER RETURNED IT. IT WAS HANDMADE FOR ME AND GIFTED TO ME ON THE DAY I WAS BORN. IT SMELLED LIKE ME AND I USED IT TO SELF-SOOTHE. DO I SEEM SOOTHED NOW??? BECAUSE I AM NOT AND I HAVEN'T BEEN ABLE TO BE SINCE 2013 IN WASHINGTON, D.C.

Valerie, Staff Writer

When I was very young, I had these Power Rangers trading cards and I loved them so much, especially the Kimberly one (yes, she had her own, separate of the Pink Ranger). I put them in a little Precious Moments photo album alongside photos of the baby goat I met at a petting zoo (that I, a youth, took myself with a disposable camera therefore they were not very good but THEY WERE MINE AND I LOVED THEM). There were probably other pictures in there, too. But I don't remember, because I can't find it anywhere! I have to hope it's in my parents' cellar somewhere, though I don't remember coming across it in my most recent digs. I suppose it's possible my mom didn't think I would still want Power Rangers trading cards and pictures of baby goats anymore and threw it away?? But also, the little photo album itself was my Grammie's, and she died when I was five, so she wouldn't have thrown THAT away right??? Anyway I used to peruse this photo album often and would sometimes even kiss the Kimberly trading card goodnight.
Yvonne Marquez, Senior Editor

Gloria gave me a pair of beautiful turquoise stud earrings. They were actual turquoise and sterling silver or whatever and not just an imitation. I loved those earrings so much, I wore them every single day. Then one time I wore them to the pool and I lost one. I was not about to leave without attempting to find it. I put on some goggles and searched the bottom of the pool and I actually found the tiny blue earring! I didn't want that to happen again so to keep them safe, I decided not wear them again the rest of the summer. And that my friend, is how I lost them. I put them away in a drawer and then I moved apartments and somewhere along the shuffle, I lost them forever. :( I couldn't find them after that! I've been sad about it ever since!

KaeLyn Rich, Staff Writer

Haiku for my Lost Earrings
I was wearing you
And really feeling myself.
Why did you leave us?
I had these very cute and very inexpensive faux-silver earrings that were lightning bolt-shaped. I thought they were going to be normal-earring-sized and then I got them in the mail and they were ENORMOUS and hit my shoulders and, like, were just bad-fucking-ass earrings that felt somehow both peak queer hard femme and semi-work appropriate. For only $4 on sale! I loved them so much and I got so many compliments on them and then one day when I was wearing them I reached up and ONE WAS GONE. POOF. It wasn't in my car or outside or anywhere. I think it probably fell off when I was walking from my office to my car and was swept into a downtown drain or run over by a truck or something. Like so many cheap earrings before them, I now have a single random earring from a pair and I really should invest in those plastic earring backs, huh? I'm irrationally holding onto the other earring just in case. I can't get a new pair online anymore and it's too fabulous to throw out. So we just wait, the solo earring and I.