What's up, witches? Spooky season is upon us!
I was driving around this morning, and I couldn't believe how beautiful the leaves looked! Shades of burgundy, candy apple red, golden dandelion, and sunburnt orange for as far as the eyes can see. The air has gone all crisp and it's leaving the tip of my nose cold. Yesterday I wrapped myself in my favorite red and black checkered fleece scarf to run errands. FALL, GLORIOUS FALL.
September through November is my favorite time of the year. I love apple cider, sweet potatoes, and pumpkin spice (shhh! I know how cliché that makes me, it's okay). Most importantly, October means Halloween!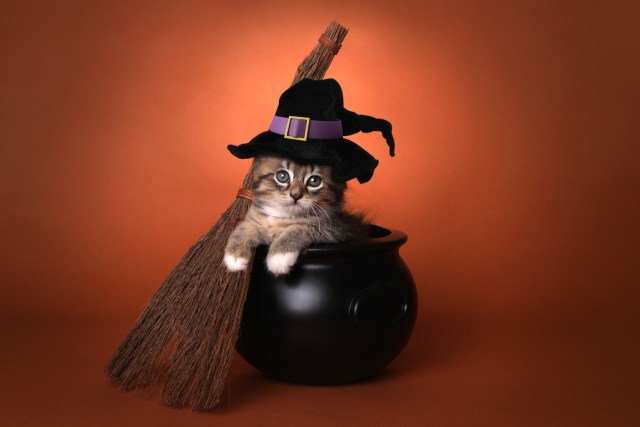 Some have called Halloween the gayest of holidays, the time of our people. I get it. It's the season of witches, of not being afraid of the shadows in the dark. It's for the freaks and the weirdos and those happen to be my favorite folks.
We're less than two weeks out from the big holiday, got plans yet? I know this makes me an outlier, but I've never been a huge fan of Halloween parties, probably because I'm such an introvert. But hey, you can hop in the comments and help change my mind! I do love a good costume, tell me all about yours! My favorite Halloween tradition is watching movies and drinking pumpkin beer. Have something similar in mind? I'm always willing to give out "scary, but not too scarywp_postsmovie recommendations!
Looking for suggestions on anything from party planning and costumes to some "spooky readingwp_poststo get in the mood? Can I suggest our treasure trove of Halloween materials? We have MORE THAN 100 ARTICLES on the subject, just waiting for you dive in!
Here's a few highlighted examples for you to enjoy:
Oh and Vanessa would very much like pictures of you in your Halloween costumes for this year's Community Gallery! Please and thank you. Want to see last year's submissions? You all look so good. It's true!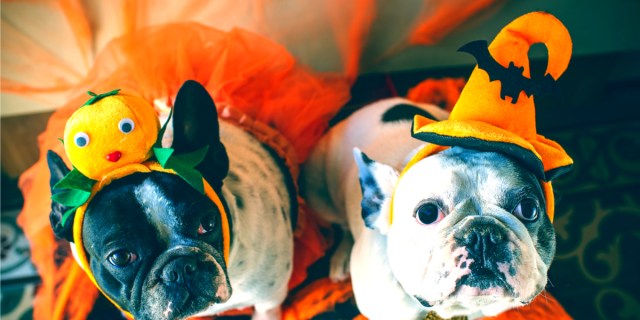 Around the Autostraddle virtual office, everyone's been falling head over heels for The Haunting of Hill House. Haunted Houses creep me the fuck out, but the show comes with the seal of approval from: Riese, Sarah, Valerie, Lex, Kayla, AND Rachel! I trust all of these babes to know what's good. Meanwhile, I'm awestruck that Practical Magic turned 20 this year! Laneia recommended this article on the subject in yesterday's "Also.Also.Also." and I can't stop thinking about it. Speaking of things that I can't stop thinking about, did you know this fact?
— Carmen Phillips (@carmencitaloves) October 17, 2018
How have I watched that movie over a dozen times and NEVER NOTICED a pint-sized, baby, Evan Rachel Wood Bisexual hanging out in the back corner? ?, indeed.
So get in these comments and tell me all about your Halloween plans! Heck, tell me about your entire week! Did you finally try out that new recipe that you've been craving? Pick up that pile of "cleanwp_postslaundry from the chair in your bedroom? Are you, like me, a secret lover of all things Pumpkin Spice? I promise, I won't tell.
I'll be here, cleaning my house, making a pizza, and checking in to chat! I love you, and I'm so glad that you are here. ❤️?❤️?❤️
---
How To Post A Photo In The Comments:
Find a photo on the web, right click (on a Mac, control+click), hit "Copy Image URLwp_postsand then…
code it in to your comment like so:
If you need to upload the photo you love from your computer, try using imgur. To learn more about posting photos, check out A.E.'s step-by-step guide.
How To Post A Video In The Comments, Too:
Find a video on YouTube, copy the URL, and paste the link on its own separate line in your comment. You no longer need to use the "embedwp_postscode!