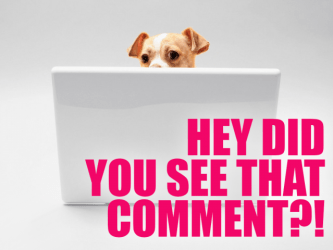 Hello hot cocoas! I hope you spent last weekend getting Valentined and dined. Even if that meant takeout, boxed wine and Netflix. Good on you and your beautiful face.
This week Texas issued its first gay marriage license, Tina Belcher rocked out with Sleater-Kinney and Mey ranked her top 15 witches.
Heather Hogan's recap attack was in full force with The Fosters 216,  Glee 607, Pretty Little Liars 519 and some bonus lesbian wedding stories in honor of Santana and Brittany's big day!
Fikri discussed navigating gayborhoods, Rachel helped us help ourselves (again) and the team put out another A+ podcast. And it's campership season again! Apply for one or donate to help straddlers make their Mt Feelings dreams come true.
---
On Let's Celebrate GalPalentine's Day With Kristen Stewart, Taylor Swift, Angel Haze, Carrie Brownstein and Their Gal Pals:
The Real Talk Award to Blackmar:

The Headliner Award to amidola: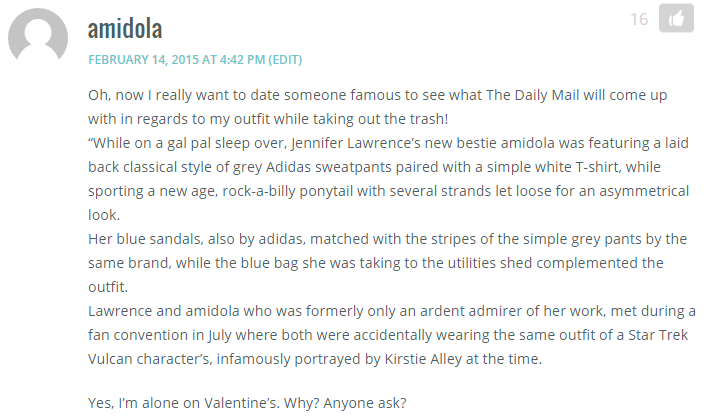 On 8 Valentines You Can and Should Send Right Now:
The 4ever Award to Katie:

On FRIDAY OPEN THREAD: Hey Hot Stuff, Be My Valentine:
The You Doing You Award to Vita Sackville-West:
On Pretty Little Liars Recap: Episode 519 Recap: The Secret Life of Talia Two Last Names:
The Land of Mansplainers and Murderers Award to Emily:

On 21 Indications That This 1892 Teenage Murderess Was Insane, and By "Insane" I Mean "Gay":
The Empathy Pain Award to Juliet: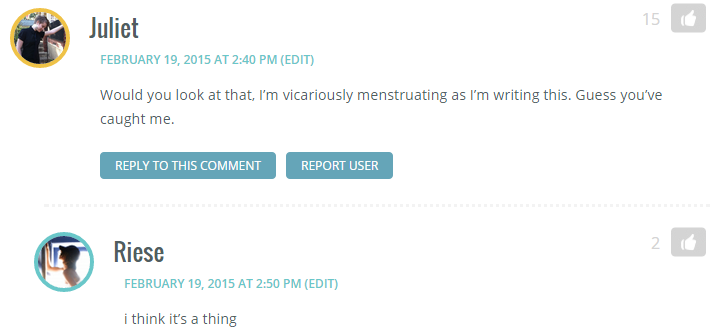 On A+ Valentine's Round Table: Out of the Mouths of Our Babes:
The <3 Award to Diane N: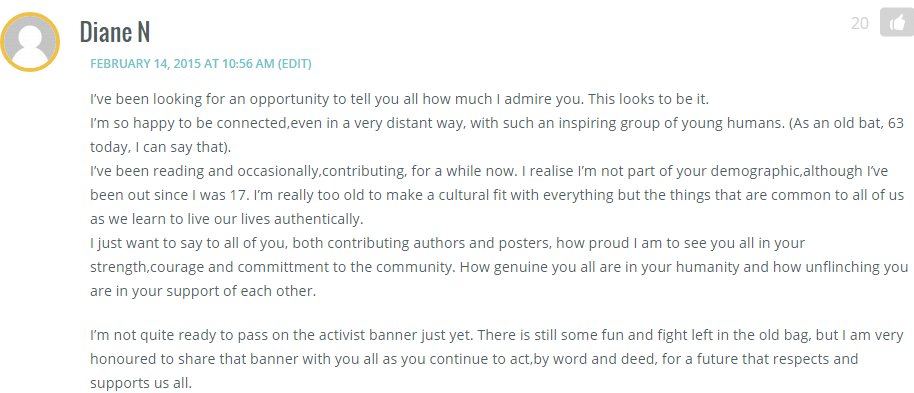 On 10 Lesbian Couples Who Don't Mind The Age Gap:
The 50 Shades of Gay Award to Monique:

---
See a clever, hilarious or thought provoking comment around this website-ship? Email it to me at: carrie [at] autostraddle [dot] com!