In this biweekly column, Audrey explores what it means to be a queer Christian in a world where Christianity is weaponized against minorities, including the LGBTQ community.
---
In the year that led up to naming my queerness, I drifted away from church. It wasn't deliberate, but after a lifetime of subtle messages about the church and homosexuality (and by proxy bisexuality), I needed to step back to figure out if I could be a bisexual Christian — if I could be my whole self.
Now I'm back in church regularly, teaching Sunday School and the whole deal, but my church is only tacitly welcoming and I end up doing a lot of spiritual labor to try to nudge the community toward affirmation. The code-switching gets me down, y'all.
When I first heard about the plans for Our Bible App last year, my head exploded. The app, to be released in June, aims to be a one-stop resource for LGBTQ Christians and any others who are not getting the spiritual fuel they need in brick and mortar faith communities.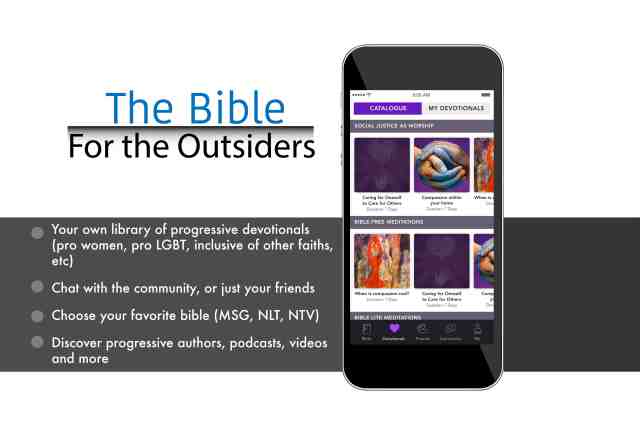 "This app is for anyone who has had a rough run in with religion and come away thinking 'I believe in God but the people that represent Him are so mean,'" said Crystal Cheatham, Our Bible App's creator. "This app is for people who identify as 'spiritual but not religious,' progressive Christian, who have had premarital sex and don't care, who are frustrated with purity culture, who are pro-choice, pro-women, and who want to accept and embrace interfaith connections."
Crystal came up with the idea for the app in response to her own unmet needs. As a black lesbian and progressive, she tried different apps like YouVersion but kept running into a problem: the apps all hosted content from far-right Evangelical organizations like Focus On The Family.
"I found myself reading devotionals on there and thought 'something seems fishy' and then I realized Rick Warren [the Californian pastor behind Uganda's "Kill The Gays" Bill] wrote it," she said. "And I just don't think people should have their devotion interrupted with that kind of bullshit."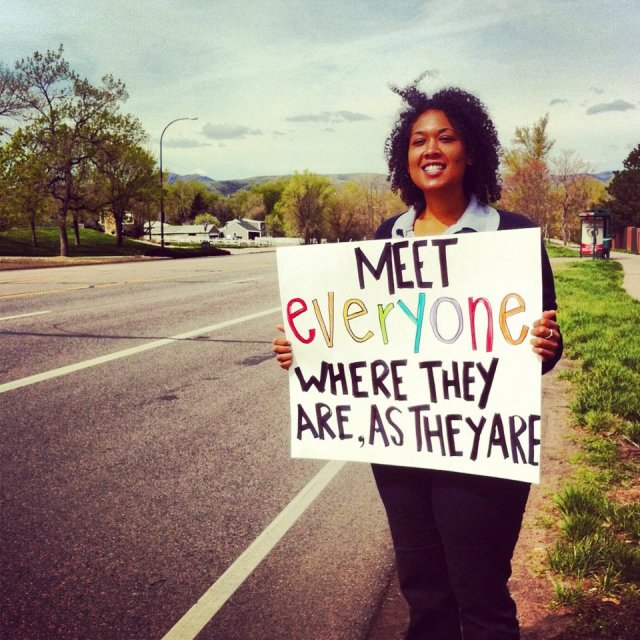 Our Bible App will be different. Up front, Crystal is forging partnerships with LGBTQ organizations to provide content and guidance. Bisexual Christian writer and advocate Eliel Cruz is helping Crystal make those connections. In addition, Rodney McKenzie, formerly with the LGBTQ Task Force, is curating the library of devotionals in collaboration with others to ensure it speaks to as many diverse experiences of marginalized Christians as possible. When the app launches this summer, users will have access to at least 300 different devotionals on a range of topics and with a large group of authors which includes progressive Christian writers and pastors, but "anyone who can relate their personal experience to Biblical study" is welcome to submit devotionals for consideration.
The app will also have access to 20-25 Bibles and serve as a way for progressive Christians to find tons of other online resources. Crystal isn't trying to reinvent the wheel created by queer Christian bastions like Believe Out Loud, Queer Theology and Gay Christian Network. Instead, she is building upon a rich history of grassroots work, writing, community and collaboration that has provided information and hope to queer Christians since the early days of the Internet. Crystal's experience as a black woman makes her a unique voice in a culture whose leadership has been dominated by white gay men.
The app will promote and curate podcasts, articles, and blogs by other writers so people can find them in one place. Crystal says it took her too long to find the resources that might have changed her experience in her early days of being out and leaving the Seventh Day Adventist church where she was raised. Her goal is to create something that is accessible to as many people as possible to bring together a global community of faith.
"There is one thing that everyone has, even in rural Africa, and that's a phone," she said, recalling what she saw when she visited Kenya. "I created this so we can come together as a community, and so we can sit down and meditate or worship without being berated by someone else's beliefs."
Before founding Our Bible App, Crystal was the creator of The Identity Kit, a package she mailed to young people who were struggling to come out within fundamentalist faith communities. Though the project eventually ended because of a lack of funds, she still gets inquiries from people all over the world who want the resources the kit provided. She is working hard to stabilize funding for the app so she can continue to pay staff and as many writers as possible. With a couple different crowdfunding campaigns, Crystal raised $84,000 last year – but that has all been spent in the development of the app. She continues to raise funds from individuals and is meeting with investors who she hopes will help make the app sustainable in the long term.
It's significant that so many people have come together to make Our Bible App possible, and it speaks to the mission of the app.
"I do believe there is a danger in a single story – right now in American Christianity there is only a single story," Crystal said. "Our identities inform the way read the Bible. If we don't write theology down, someone else will write it in a way that leaves us out."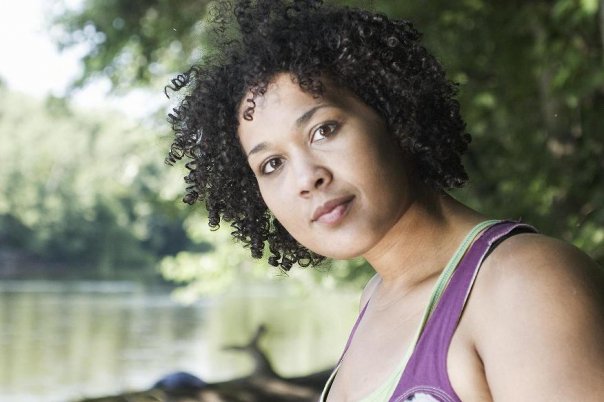 The feeling of isolation in both faith and queer communities makes it harder for queer Christians to see themselves as fully rendered children of God. That makes the social component of Our Bible App particularly exciting, because it will allow people who feel alone to make connections. Not everyone can afford to travel to a Gay Christian Network Conference or Parity retreat. Parts of Our Bible App will be free, and the whole app is available for an affordable annual subscription. Those fees will go to pay the writers and team that make the app possible, because paying marginalized creators is important!
To be the first to know when the app is released for iPhone and Android this summer, drop your email address into the website's form . As Crystal put it, those who sign up will get to "join the revolution before it goes live."