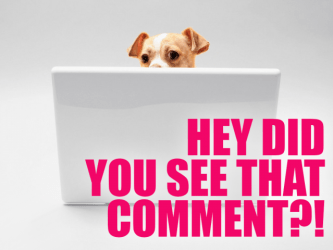 Hello, cherry blossoms! Who wants to go play outside? Not even high wind, rain storms or hay fever will bring me down because anything beats that damn winter polar vortex party.
This week, some epic bra posts covered advice on bra alternatives, no frills lingerie, going without them and many more goodies. (In other news, my girlfriend just referred to her bra as her "boob helmet," so that's something.)
Lumberjanes, the brilliant comic brainchild of Intern Grace and A-Camper/BOOM! Comics Editor Shannon Watters, launched this week. If you haven't bought your copy yet I'd recommend sprinting to your local comic book store right now and/or reevaluating your life choices. Speaking of comics, did you know that Kate Beaton (of "Hark! A Vagrant") is returning to long form with "Ducks"?
DeAnne Smith's new music video is consensual as f*ck, Mey talks about how to support the women of the Trans 100 and this week's installment of DIYke features the winning combination of a Flaming Dr Pepper recipe and an Autostraddle lighter you can make at home. Also, we want you to meet us at the record store next week, okay?
Now for some yeas and nays. Medicare and Social Security now recognize trans spouses and same-sex marriages (YEA!). The patriarchy is still in charge (NAY!). Debbie Harry came out as bisexual (YEA!).
Now onto the main event…
---
On PLAYLIST: I Am A Baby Bear Coming Out Of Hibernation:
The Bearly Legal Award to Mama Bear:
On Top Five Alternatives To Bras:
The Method Acting Award to RoseGraced:
On Bras For Babes With Small Busts:
The So Will The Committee Award to April:


On Twitter Critter: 25 Ellen Page Tweets For A More Adorable Day:
The Ellen Page Will Cure What Ails You Award to Michelle:

On 26 Really Specials Ways You Described Your Relationship Status In The Autostraddle Reader Survey:
The Cats-strated Award to JP:

On A Queer Fat Femme's Adventure To Find A Bra That Fits:
The Because Logic Award to Paloma:

On Real Talk: On Not Wearing Bras (Yes, It's Okay to Go Braless):
The Slow Clap Award to blech: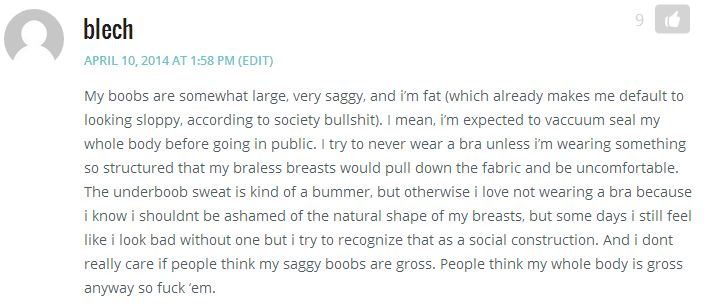 ---
See a clever, hilarious or thought provoking comment around this website-ship? Email it to me at: carrie [at] autostraddle [dot] com!