WELCOME TO BRA WEEK! This week and next, the Autostraddle writers and some special guests will be giving you the scoop on over-the-shoulder-boulder-holders and otherwise-inclined chest-covering situations — fashion, history, feelings and so much more.
---
What started as a personal endeavor to find comfortable alternatives to bras became an anger-fueled struggle to answer the question, "why is it so bleepin' hard to NOT wear bras?" Surely it is not the act itself, but the self-consciousness, nervousness, and embarrassment that come with it.
Whenever Jennifer Aniston made a braless appearance on Friends—quite obviously (cold set?)—I would wonder how she was able to do it. And whenever my high school soccer coach did the same, the whole team would be holding back our giggles. No, back then I wouldn't even question wearing a bra — that just wasn't an option to me. But after years of pain and discomfort from wearing bras, it was time to do what's best for me and not follow some arbitrary public code.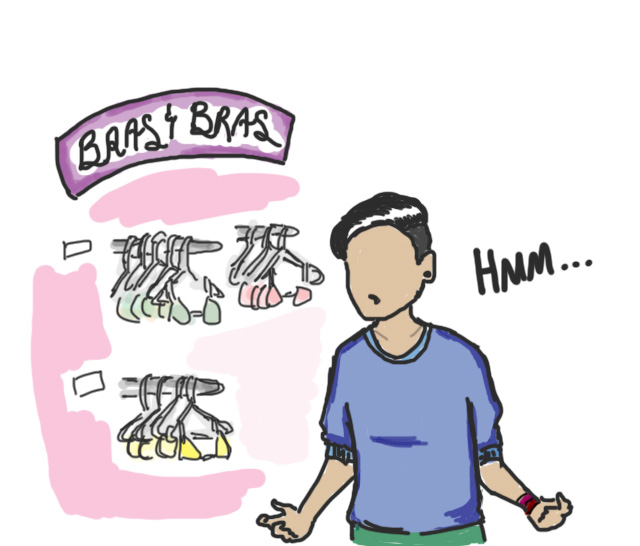 Needless to say, I am now that braless person. Funnily enough, the first modern bra, or brasserie, was created by a woman who felt uncomfortable with what was the only option that existed at the time: corsets. Mary Phelps Jacobs allowed women the painless, innovative alternative. By the 1920s, bras, in the form of bandeaus (strapless tight-fitting cloth), were majorly worn by women to achieve a more rectangular, boyish figure that at the time was on trend.
However, in our day and age, bras have become all about accentuating curves and busts, and appealing to the ever-so-skewed image of femininity. Mind you, I'm not against anyone choosing to wear bras. Wearing bras can be just as empowering and bold as rallying naked in the streets at Pride. But for anyone interested in not wearing a bra, here are some alternatives!
Nipple Covers/ "Pasties"
If you're like me, only conscious about the nips, "pasties" are a great to try out. As the name indicates, pasties are areola-sized concave silicones that you can stick to your nipples to avoid obvious nip protrusion. Unfortunately, pasties were made to be used on special occasions, and the adhesive on the pasties will eventually wear off. It can also be bad for your skin to wear pasties for an extended period of time, so take care and give your nipples a chance to breathe every now and then.
---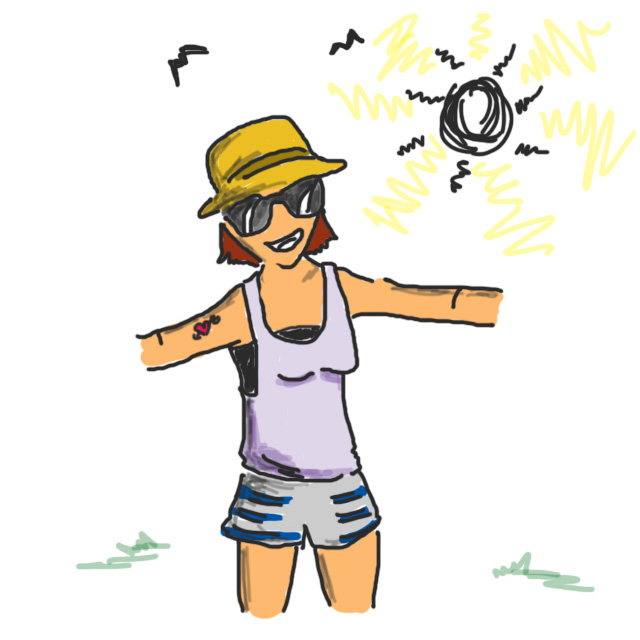 Bandeaus
Bandeaus are a lot like strapless bras or short tube tops. You can find ones with padding and underwire, and you can find ones without. Its straplessness offers a newlevel of comfort in movement. It is literally a weight of your shoulders. Bandeaus are also awesome for when you want to wear sleeveless tops with low-cut armholes for the summer.
---
Tank Tops / Camis
Tank tops and camis offer lose-fitting alternative for those who like to feel less like they're wearing lingerie and more like they're wearing an extra layer of clothing. However, these offer less padding, and might not be as effective in avoiding nip protrusion.
---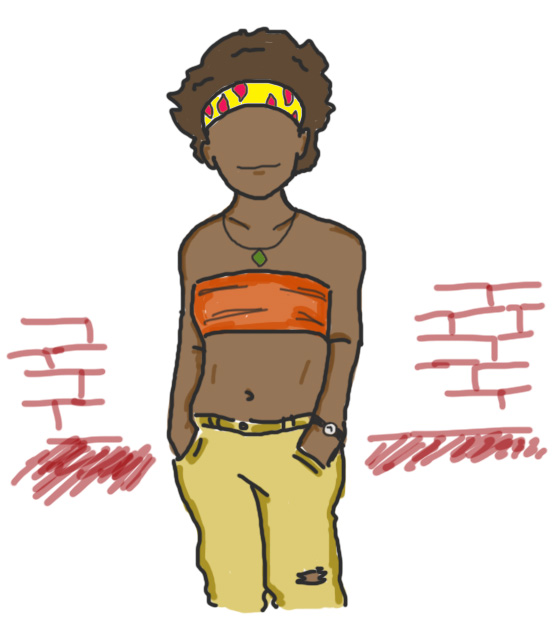 Chest Wrapping
This would be the alternative I least recommend because of how easy it is to be incorrectly done. Binding with the wrong material, such as bandages or tape, can lead to serious physical damage such as blood clots, irregular breathing, and sore ribs. But there are safe ways to wrap your chest with the right products and materials! Read all about them in Binding 101: Brands, Care Tips and Health.
---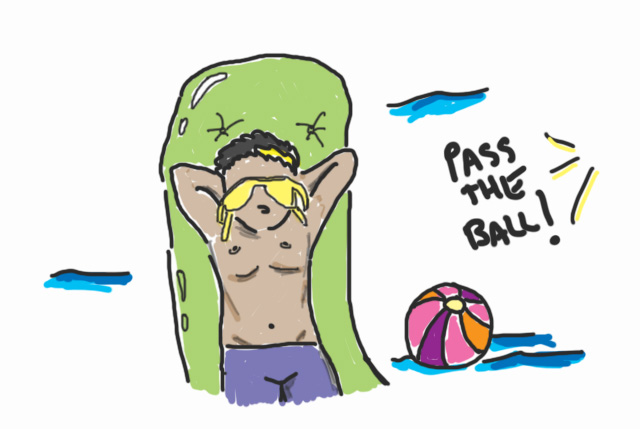 5) Go braless!
Easier said than done, but I kid you not, going braless makes a world of difference. I'm still nervous and self-conscious whenever I go out braless, but after a while of easing into the process, I feel more confident and free than ever. To ease myself into it, I wear shirts with graphic designs or patterns so any nip protrusion is less noticeable. And honestly, if people are shaming you for choosing to go braless, remember that it truly isn't a woman's responsibility to keep people from being offended by her naked body.
Header by Rory Midhani