Are you there straddlers? It's me, your Soldier. I know, it has been a WHILE, but I hope you'll forgive me…
If you're not a dog person…
It has been quite a ride. I'm in South Korea now, after a two month luxury stay in Fort Jackson, South Carolina, for basic training and a sweet moldy escape in Fort Meade, Maryland, for advanced individual training (AIT). At DINFOS here today (inside joke for any public affairs specialists out there).
During my first week of school at the Defense Information School, I was made aware of a little rule that states writing (or really anything that provides enjoyment) was a no-go. I know that doesn't cover me for the other months I've been incognito, but this will: military journalism sort of sucks the joy out of writing for me.
But Stella just got her groove back folks.
So where does that put us? On another first date, awkwardly looking over the scattered letters of a menu?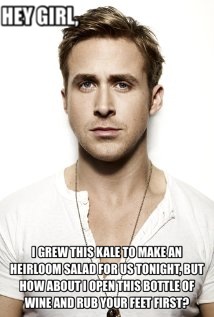 I miss basic training. I never in a million years anticipated that crawling around in sand with 25-30 lbs of awkward protective gear attached to my sweating-out-of-god-knows-where body would be so fun. It was like losing myself.
There were no feelings about my ex-girlfriend, or trying to Process life. I woke up at 3:45 a.m., jumped down from my bunk and got ready. Breakfast was the best part of the day, because breakfast food. I ate like I was starving because in most cases, we had 10 minutes or less to shove all the food in our mouthholes. And the best reading material I had while going to the bathroom was the graffiti on the port-o-john walls. Which was fucking choice.
I miss my wolf pack, rucking, repelling, and my Drill Sergeants, in that order.
Sundays were for "personal reflection" which in our eyes meant trying to sleep without getting caught, and playing with each other's hair.
I miss lying in a hasty firing position and tilting my helmet just right so I could take a nap and look like I was doing a really good job at soldiering and the nights we all spent in tents under a South Carolina sky.
I miss contraband, kumbayahs, and those very few and far between moments where I felt like there was nothing that could stop us.
I say we/us a lot. But that's just what basic training teaches you. When it comes down to it, if it comes down to it, pushing everything else aside and becoming a We/Us can be the difference between life and limb.
Basic training conquered my fear of the unknown and gave me confidence, and Fierceness. :)
I've made some lifelong friends, done a whole lot of push ups and managed it all in the comfort of my boxer briefs.
Then AIT happened. More on that next time!
feature image via LIFE magazine