Welcome to the new DIYke Club! Some friends and I started a DIY/crafting group that gets together a couple of times a month. We try a fun drink recipe and do a craft we haven't made before. We're having a blast and thought you might want to get in on the action. Maybe you'll start your own local DIYke chapter? Let's all get liquored up and make things!
---
Sooo you're a flamer, don't you want to have a craft night that's just as flaming as you are? Perfect — DIYke Club has your back. We'll personalize your lighter and then use it to ignite a delicious Flaming Dr. Pepper! If you're anything like me, all things fiery are inherently exciting (I think this might be called pyromania, but why pathologize fun, right?). And as an added bonus, your new lighter-swag might also impress the next cute girl who asks you for a light!
Personalized Lighter
Supplies needed:
Standard BIC lighter (just make sure the top and bottom circumference is the same or your stencil won't line up evenly)
9 x 7 cm decal (printed out, clipped from a magazine etc.)
Mod Podge (or make your own by mixing 2 parts white glue and 1 part water together in a recycled glass jar)
Brush or makeup wedge
---
Step 1:
Apply Mod Podge to the back of your decal.
---
Step 2:
Apply Mod Podge to your lighter.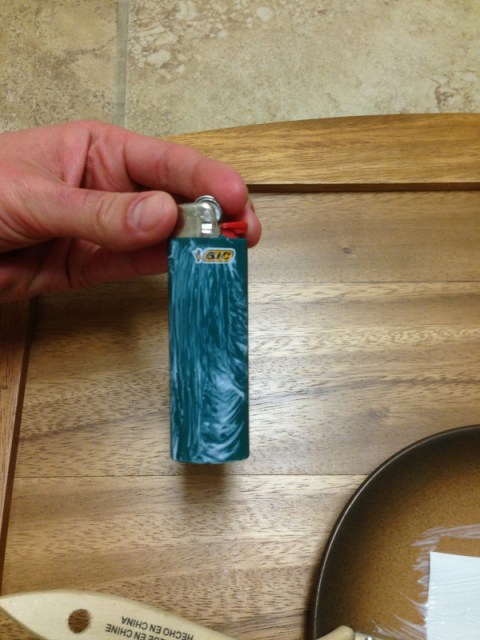 ---
Step 3:
Carefully wrap decal around lighter and brush with Mod Podge. I like the texture the brush strokes provide so I left mine, but you can smooth them out with a makeup wedge if you want. The Mod Podge will dry clear.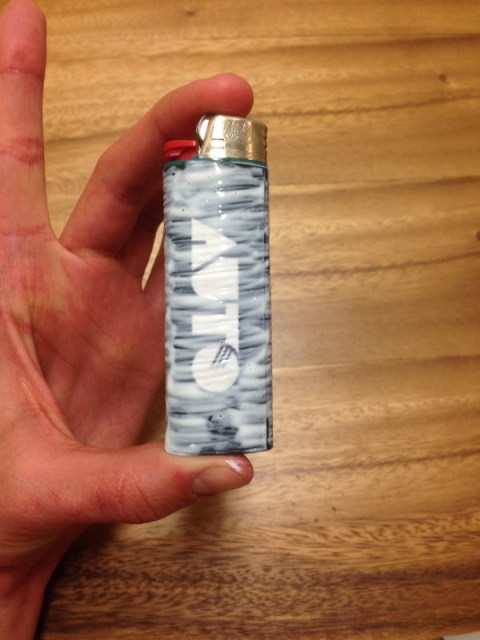 ---
Step 4:
Impress the ladies with your awesome lighter.
---
Flaming Doctor Pepper
The gestalt of this recipe is much tastier than its ingredients imply I promise! Plus, FIRE.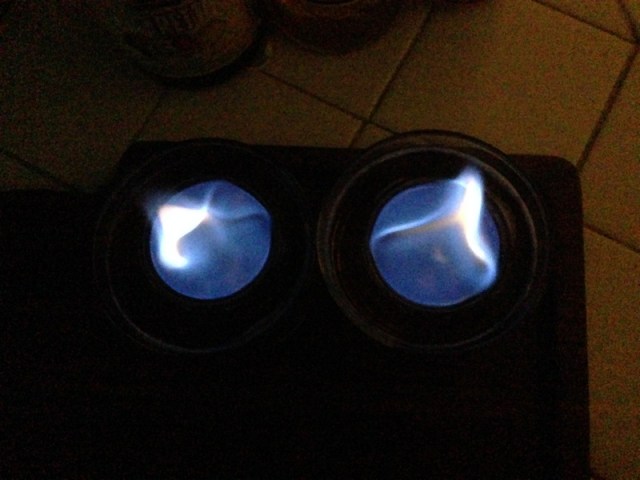 Prep time: 3 minutes
Serves: 1
Supplies needed:
1/2 a cheap beer

3/4 shot amaretto liqueur

1/4 shot Bacardi 151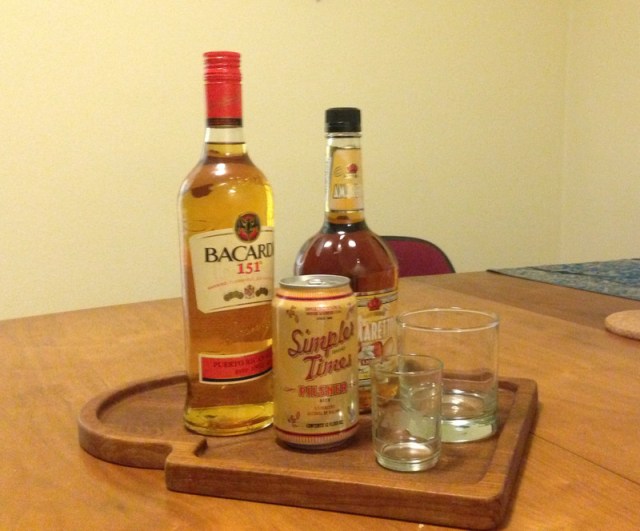 ---
Step 1:
Poor ¾ shot of Amaretto liqueur into a shot glass and place in a larger glass of approximately the same height.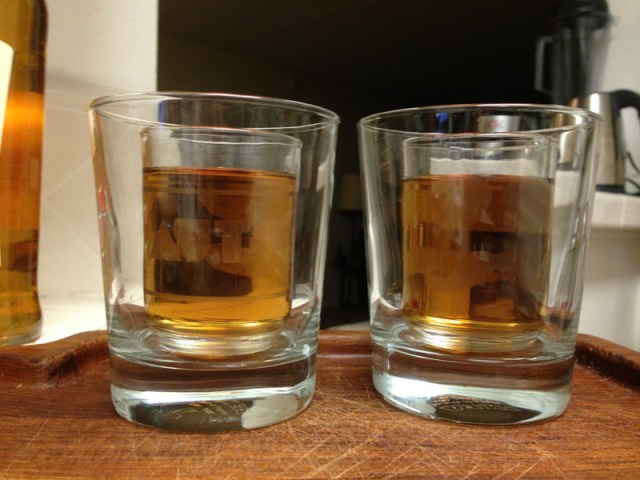 ---
Step 2:
Fill the remaining ¼ of the shot glass with 151, pouring carefully over a spoon to ensure the 151 floats on top.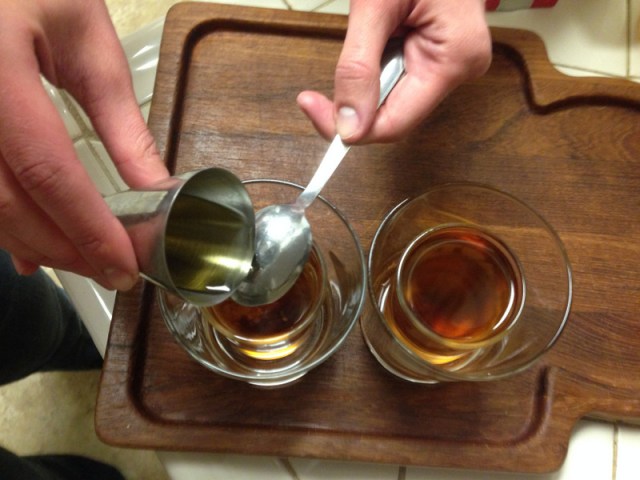 ---
Step 3:
Fill the outside glass with beer, being careful to avoid splashing the shot inside.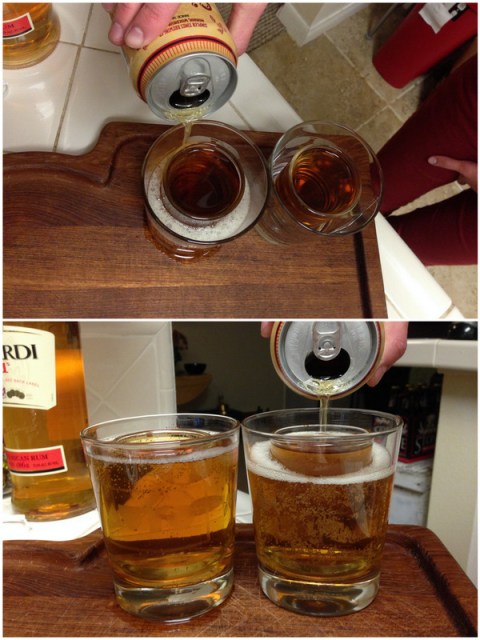 ---
Step 4:
Light on fire and enjoy the fun for a second. Make sure you blow it out before trying to drink it! When all the flavors mix, it should taste reminiscent of a Doctor Pepper soda.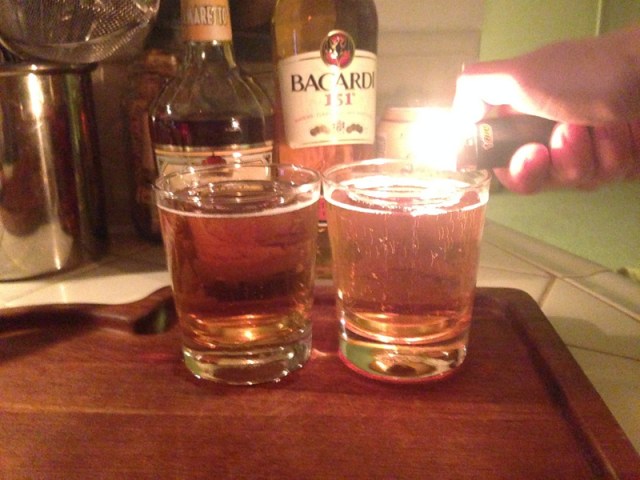 Note: sometimes it is easier to light the shot on fire separately and then poor it into the glass of beer.
---
Header by Rory Midhani