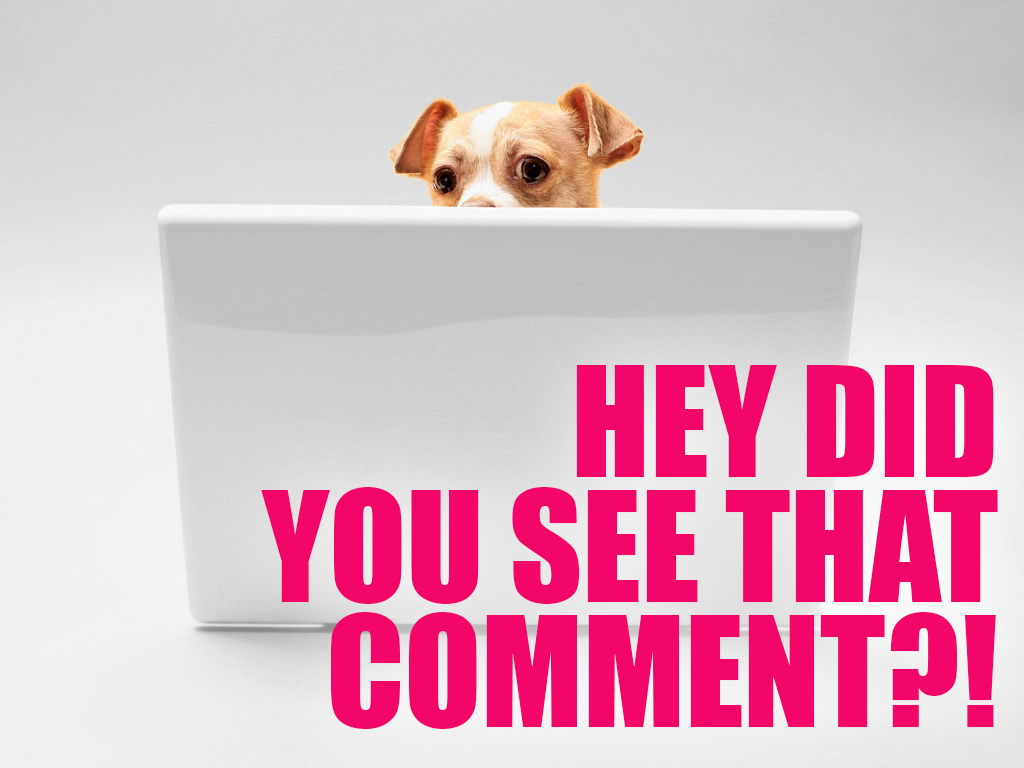 Woah! It's Mey! A-Camp is going on and your beloved Queer Girl is there having a great time, so I'm taking over! I decide the winners! I'm the queen! Oh jeez I hope I do a good job.
Now that I have your attention, my favorite cook Reniece taught us how to make buttermilk biscuits. She also makes this thing with sauteed corn and onions and it's delicious and I bet it would go great with biscuits.
Courtney Trouble gave us LDR advice.
The team and a bunch of you talked about all of our favorite LGBT books.
Alexis helped everyone out by teaching you how to get grounded before the chaos of A-Camp.
Alaina stirred controversy and made our lives a lot better by ranking Disney Princesses in order of lesbianism.
Carmen continued her great Vida recaps.
Carolyn talked to six other queers about polyamory.
Sarah Winifred Searle is releasing a really amazing looking graphic novel about teen bisexuality and mental health.
Even if you don't go to camp, you can still make a leather wallet!
Not only are Disney princesses lesbians, but Disney Princess songs are Feminist.
Kayla did a special Mom's Day No Filter.
Everyone should host a voter registration drive!
Get on board with the TV Bisexual Revolution.
And then there were your comments!
---
On Sunday Funday is Thinking About Mommi
The Nancy Drew of Lesbian Headcanons Award to cleo: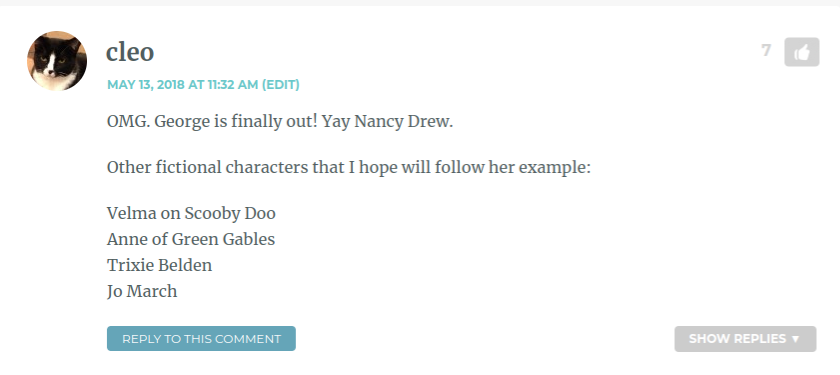 On Every Disney Princess Ranked in Order of Lesbianism
The "don't @ me award" to Alaina: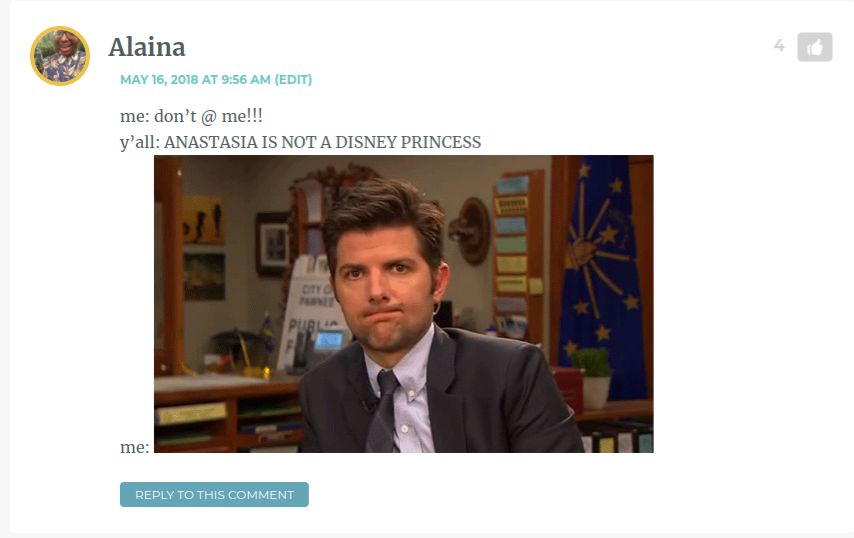 On Feminist Disney Princess Sing Along Playlist
The Em I Love You Award to Em:

On No Filter: Shout Out to Moms
The My Eyes Are Up Here Award to Snaelle:

On Boob(s On Your) Tube: "Once Upon a Time" Went and Saved the Gays For Last
The OMG Please I Hope This Happens Award to Jane Grey and Carmen SanDiego:
On Also.Also.Also: There's a Bisexual Revolution Happening on Television and Other Stories From Your Week
The OMG THIS IS THE GREATEST NEWS Award to Kristana and turkish:
On Every Disney Princess Ranked in Order of Lesbianism
The "Thank You For Creating an Account Just For My PPP Reference- From Mey" Award to ae smith:

---
See a funny or amazing comment that needs to be here? E-mail queergirlblogs [at] gmail [dot] com!