Feature image via shutterstock
Baton Rouge, Louisiana
1.5 hours from New Orleans, 1 hour from Lafayette, 40 minutes from St. Francisville, 4 hours from Houston, Texas, and 4 hours from Pensacola, Florida.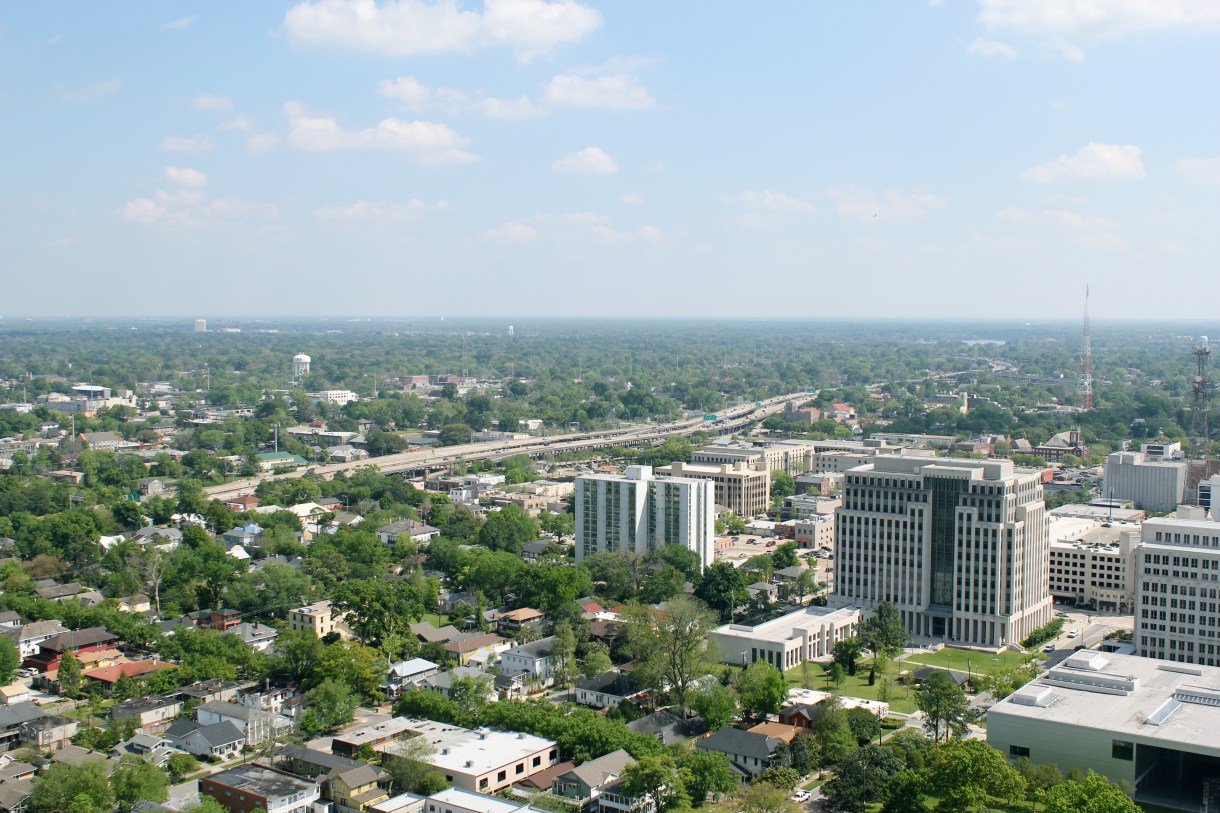 Growing up, I hated Baton Rouge. In my teen years, Baton Rouge didn't have much to offer besides crappy chain restaurants, LSU football games and a high teen pregnancy rate.
After high school, I swore I'd go to college out of state, or at least outside of Baton Rouge. Once I got accepted to the state's flagship university, I promised I'd leave once and for all after graduation, journalism degree in hand. When I was offered a job in the place I'd spent my entire life trying to escape, I figured I'd better learn to love Baton Rouge.
My job requires me to explore and write about Baton Rouge and its burgeoning food scene, and in doing so, I began to see firsthand how greatly I'd underestimated my hometown, and how much things were beginning to change.
Today, Baton Rouge is as much a travel destination in Louisiana as New Orleans. The city has seen a revival the way many mid-sized cities across the U.S. have in recent years. With a thriving food and beverage scene, a revitalized downtown, and a huge college-aged population, Baton Rouge is best described by the favorite local adage, "a drinking town with a football problem."
Louisianans, Baton Rougeans in particular, will take any excuse to throw down, and each season brings with it parades, festivals, parties and cook-offs.
In traveling for my job, I've come to truly appreciate how unique Baton Rouge is. Despite having lived here my whole life, I always find new things to explore.
Below you'll find a highly curated list of activities, sights to see, and places to be seen in Baton Rouge from a resident queer. I tried to emphasize the hip and trendy new spots while including not-to-be-missed Baton Rouge classics. Southern hospitality is no joke, y'all. Stop on by. We'd love to have you!
---
Why the locals love it
In the last few years Baton Rouge, like many medium-sized cities, has seen a major come up, with city wide initiatives to remove blight and increase bikeability and green spaces popping up monthly. The city is big enough to have a nightlife, an art scene and a number of events going on to keep locals constantly entertained, yet the pace is slow enough to suit those with families who live in the suburbs and come to the city to play.
While there are no specific "gayborhoods" in Baton Rouge, there are more hip areas where young working professionals and artistic types tend to congregate. Mid City, the Garden District and Spanish town tend to be the most affordable areas with access to all there is to do in Baton Rouge. If you're a student, there are plenty affordable rent options near LSU and Southern University's campuses.
The cost of living in Baton Rouge is relatively inexpensive; according to recent data, the cost of living in Baton Rouge is nine percent lower than the national average. The minimum wage rolls in at $7.25 per hour, and the living wage is estimated to be $10.44 per hour. Since I've lived on my own, my rent has ranges from $350 per month (splitting a one bedroom apartment) to $650 per month (renting a studio apartment in an attractive part of town).
Unfortunately, Baton Rouge consistently ranks in the top 10 worst-paying cities for women, especially for women of color.
Baton Rouge is a majority minority city, with African Americans representing 54% of the population and whites representing 39%. Locals benefit from the capital city's diversity in the form of cultural celebrations that become city-wide parties and an eclectic food scene where traditional Southern comfort food, Cajun cuisine, Mexican offerings, Greek and Lebanese fare and Vietnamese creations converge.
---
Where are the Lesbians at?
The dating scene for lesbians and queer girls in Baton Rouge is small and inextricably linked to the New Orleans dating scene. In fact, Baton Rouge has Pride, but most Baton Rougeans prefer to head to New Orleans' Pride celebration each year. The close-knit LGBT community results in everyone dating each other's exes, but that seems to be a national trend. Among straight people, Baton Rouge has a reputation for being a city that likes to couple up, but I've found the opposite to be true within the local LGBT community. Your best bet when looking to hook up in Baton Rouge is to use dating apps like Tinder or OKCupid, becoming a regular at Splash or any of the locally owned Coffee Shops or getting involved in local LGBT activism groups.
---
Does Southern hospitality extend to LGBT people?
On paper, Baton Rouge doesn't look so good for LGBT people. Conservative elective officials elected by a conservative majority dominate the state and local government in Louisiana, and it can be difficult to see any legislative progress for LGBT people despite the best efforts of some amazing advocacy groups working hard to make changes. Two years ago, Baton Rouge failed to pass an Employment Non-Discrimination Act, a pretty standard piece of legislature most city's have in place. The ensuing city hall meeting, broadcast live, was a disaster, with local religious leaders debating whether or not anal sex was "natural." We still have no ENDA.
Louisiana can be ass backwards sometimes, but it's important to remember Southern hospitality is alive and well.
I can't speak for everyone, but in my (white, middle class, often straight-passing) experience, people here will go to great lengths to make visitors feel safe and welcome, whether or not they agree with your "lifestyle choices." At worst, I've dealt with some curious stares when my girlfriend and I are physically intimate in public.
For queer people of color and trans people, I imagine the experience isn't so seamless here.
Because of the discrimination and lack of legal protections for LGBT people in Baton Rouge, the local queer community is hella strong. Anecdotally, a lesbian couple I know who recently moved to the Northeast said they were considering moving back to Louisiana because they miss how strong the community is here. My entire friend group is comprised of Baton Rouge queers, and they're the most open, welcoming people I know.
---
Get Involved!
Adversity brings people together and forms close bonds between them, and that's definitely reflected in Baton Rouge's culture of activism.
Groups like Equality Louisiana and Capital City Alliance work tirelessly to advocate for LGBT people in Louisiana and Baton Rouge. Many of my friends volunteer with STAR (Sexual Trauma Response & Awareness), and each year HAART puts on fun events to raise money and awareness about HIV/AIDS in Baton Rouge.
Student activism groups feed into adult activism groups, and all activists come together in support of one another. At LSU, Spectrum is the LGBT organization on campus, Feminists in Action is exactly what you'd think and Baton Rouge Organizing formed to connect students and other progressives to already existing advocacy groups.
---
Where the party at?
Radio Bar
3079 Government St
Mon-Thu: 4pm-2am
Fri: 3pm-2am
Sat: 4pm-2am
Sun: 4pm-12am
Probably the trendiest spot in Baton Rouge, Radio Bar neighborhood bar exists in what used to be an auto shop, with huge garage doors that open up to an outside patio with ping pong tables and a second bar. Pet and queer friendly, Radio Bar allows bar-goers to select bar tunes through an iPhone app, a modern alternative to putting coins in a juke box. On Friday and Saturday nights, the place is packed, but you're guaranteed to meet cool people and have some good conversations.
Splash
2183 Highland Rd
Thur-Sat: 9pm-2am
Splash is one of only three gay bars to survive in Baton Rouge. Although I have mixed feelings about Splash, it's probably the only place in the city we feel 100% comfortable making out in public with each other. It's the perfect setting for drama to unfold: downstairs — a raised dance floor, three bars, strobe lights and drag shows; upstairs — another bar and lounge area where the lesbians tend to congregate. The shirtless and buff bartenders serve up sugary, weak mixed drinks to the tune of electronic Adele remixes. Also, be forewarned: Louisiana has yet to adopt no smoking policies for bars. If smoking bothers you, skip out on Splash.
Olive or Twist
7248 Perkins Rd
Mon-Sat: 4pm-2am
Sun: 11am to 12am
With one of the best bar programs in town, Olive or Twist continually whips up creative drinks for the craft cocktail aficionados of Baton Rouge. The cozy, comfy cocktail bar offers a decent selection of small plates perfect for sharing. They're known for their boozy "adult sno-ball" cocktails, made with fresh crushed ice and topped with syrup in King Cake, ice cream sundae and blueberry vanilla flavors. Seating is limited, but they're looking to expand within the next year.
---
A Drinking Town with a Football Problem
Louisiana State University's campus (nestled between River Road and Highland Road) consistently tops lists of the most beautiful college campuses in the country, attracting photographers, event organizers and film crews on the regular. More than 30,000 students are enrolled at LSU's Baton Rouge campus, making up a significant portion of the city's population. The University is the lifeblood of the city, attracting students from across the Southeast region who often wind up settling in Baton Rouge after graduation. A day well-spent at LSU's campus involves sunning on the Parade Ground, grabbing homemade ice cream at the LSUAg Center Dairy Store, visiting the live on-campus mascot Mike the Tiger in his multimillion dollar habitat and walking the LSU Lakes. Grandiose sorority and fraternity houses dot the two manmade bodies of water known as the LSU Lakes, where you'll find college students walking their dogs, jogging or showing off their acroyoga skills. Every weekend during football season, the entire city converges upon LSU's campus for tailgating, a multi-day booze fueled party where anyone wearing purple and gold is welcome to eat and drink under white tents or off the back of a pick-up truck. If you've never been to a Southern tailgate, it's something you have to see to believe.
---
Gastro-tourism in the Capital City
The food culture in Baton Rouge, and in Louisiana, cannot be overstated. Gastro-tourism is alive and well here, with tourists flocking in from all over to stuff their bellies full of homestyle Southern fixins and Cajun delicacies. The best places to eat in Baton Rouge are hotly debated and constantly being reevaluated by the city's legions of food aficionados. As someone who works as a food and beverage blogger, I feel pretty qualified to recommend places to eat and drink.
Louie's Cafe
3322 Lake St
24 hours, 7 days a week
On a recent stop in Baton Rouge, President Obama stopped by Louie's to grab a bite to eat, and Baton Rougeans were thrilled by his choice. Louie's has been serving up diner fare to drunk people since the 1940s, and though it's moved locations a number of times since, it's retained its signature late-night diner charm and fried food smell. To get the most authentic Louie's experience, don't show up before midnight. The waitresses, or Louie's Girls, as they're known around here, tend to be heavily tattooed, pierced and very hip. They'll hook you up with some coffee, Cajun hashbrowns and blueberry pancakes (with Steen's syrup, of course), but they'll do it with immense irritation. It's that kind of place, and it's wonderful.
City Pork
2363 Hollydale Ave
Mon-Fri: 7am-9pm
Sat: 9am-9pm
Sun: 9am-3pm
Nestled near the Garden District, City Pork Deli & Charcuterie acts as my second home. My girlfriend and I eat here so much we're considered family. Don't think Northeastern style deli, though. This new restaurant concept smokes meat, bacon and sausage in house and serves them on delicious sandwiches or packaged behind the counter. Their specials change daily, but you can't go wrong with the Big Pig, City Pork's take on a pulled pork sandwich. Each month, they cook a whole pig (called a cochon de lait), break it down and serve it buffet style with sides like creamy macaroni and cheese and spicy smothered greens.
Recently, City Pork has expanded to two new concepts, City Pork Brasserie & Bar (7327 Jefferson Hwy), a more upscale, full-service restaurant, and City Pork Kitchen & Pie (6721 Exchequer Dr), a traditional Southern plate lunch and icebox pie spot. All three are worth checking out.
Chicken Shack
413 N Acadian Thruway
Mon-Fri: 7am-11pm
Sat: 10am-11pm
Sun: Closed
You better believe the South knows how to fry some chicken, and no one fries chicken in Baton Rouge like Chicken Shack. Located near Mid City, this 80-year-old eatery is home to the hands-down best fried chicken I've ever eaten in my life, and that says a lot coming from someone who lives and breathes fried chicken. The small restaurant serves up heaping mountains of deep fried, spicy chicken and soulful sides all day, every day. If you find yourself in town on a Tuesday, take advantage of Chicken Shack's Tuesday special, two pieces of fried chicken for less than $2.
Magpie Cafe
3205 Perkins Rd
Mon-Fri:7am-8pm
Sat: 8am-7pm
Sun: 8am-1pm
Baton Rouge, and the South in general, does not have a reputation for being particularly accommodating to those with dietary restrictions. Vegetarians and vegans often struggle to find decent meals at restaurants here. Magpie Cafe is one of the few places in town where the vegan/vegetarian/paleo/etc. options are just as mouthwatering as the regular menu items, and they're the only coffee shop in the city doing pour overs. Their menu changes daily and reflects what's seasonally available, and the baristas know their stuff. For breakfast, go for the homemade "poptarts," and for lunch, I'm all about the turkey and fig jam panini.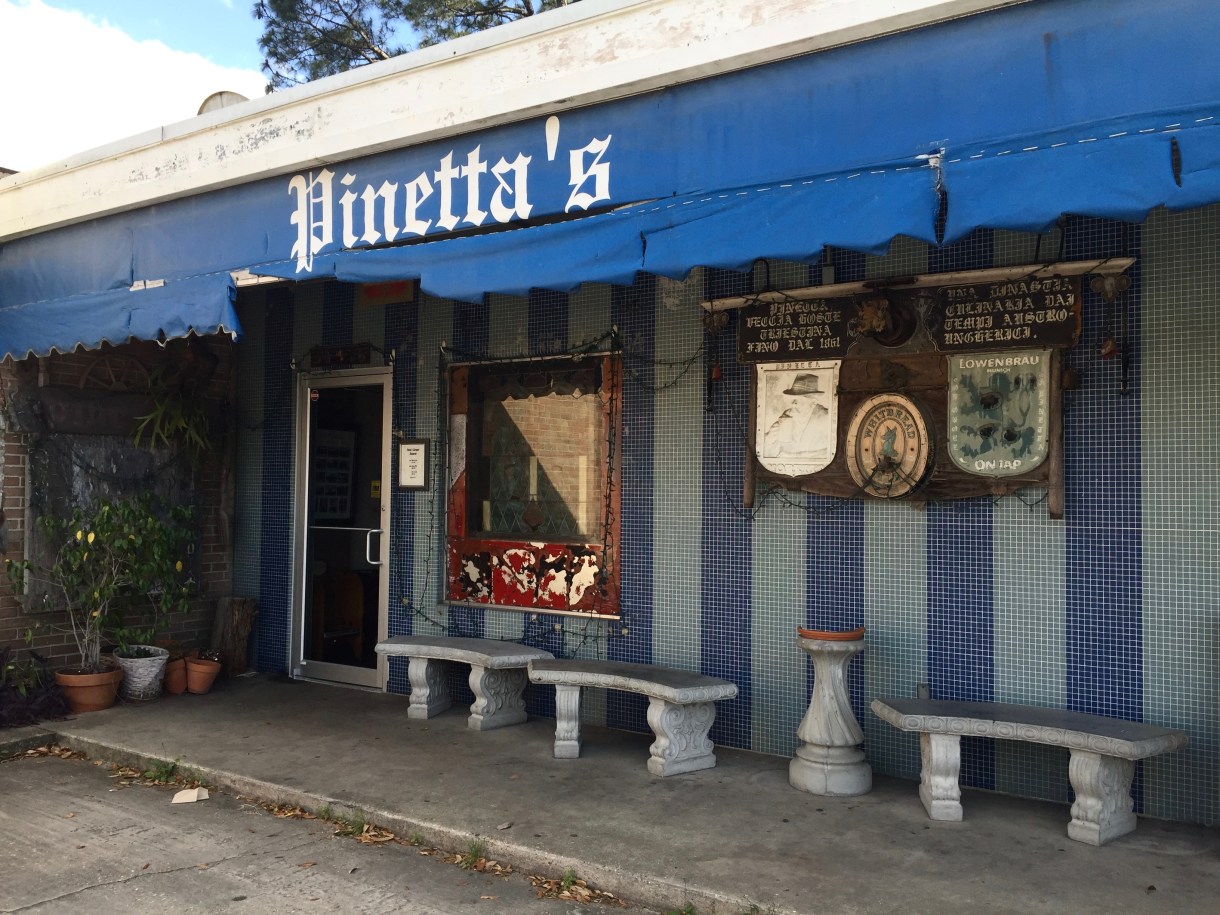 Pinetta's European Restaurant
3056 Perkins Rd
Mon-Thu: 11am-2pm, 5pm-10pm
Fri-Sat: 11am-2pm, 5pm-11pm
Sun: Closed
For a romantic dinner, Pinetta's can't be beat. The Italian/German style eatery has been around since my dad's college days, and it's one of Baton Rouge's best kept local secrets. Tucked away next to a bookstore in the Garden District, Pinetta's unassuming exterior is easy to pass up. The entryway door is perpetually broken, and the interior is so dimly lit you can barely read the menu without breaking out a flashlight. The place smells distinctly of mothballs, and every surface is covered in a thin layer of dust, but that's what makes it so charming. Hands down, Pinetta's is home to Baton Rouge's best red sauce, which makes the spotty service bearable. Spaghetti and meatballs with bottle of red wine is my go-to.
---
Always an Excuse for a Festival
Louisianans will take any excuse to party. Crawfish season? Cover some tables with newspaper and call 50 of your closest friends. Mardi Gras? Get drunk for an entire week and beg other adults for plastic beads.
Historians might argue our love for celebration links directly to our French and Spanish Catholic roots, but I'd argue our temperate climate and affinity for drinking make it impossible to avoid constantly insisting on having fun.
As soon as "winter" is over, it's festival season in Baton Rouge. Heralded in by the Spanish Town Mardi Gras parade, spring time in Baton Rouge means outdoor music, good food, good friends and a cold beer or frozen daiquiri. Events like Live After Five, a free live outdoor concert every Friday, and the Baton Rouge Blues Fest, a free two-day live music showcase, are just a few of the neverending celebrations Baton Rouge has to offer.
On any given weekend, there's something to attend, whether it be a college football game, a film fest, a live performance or a fundraiser.