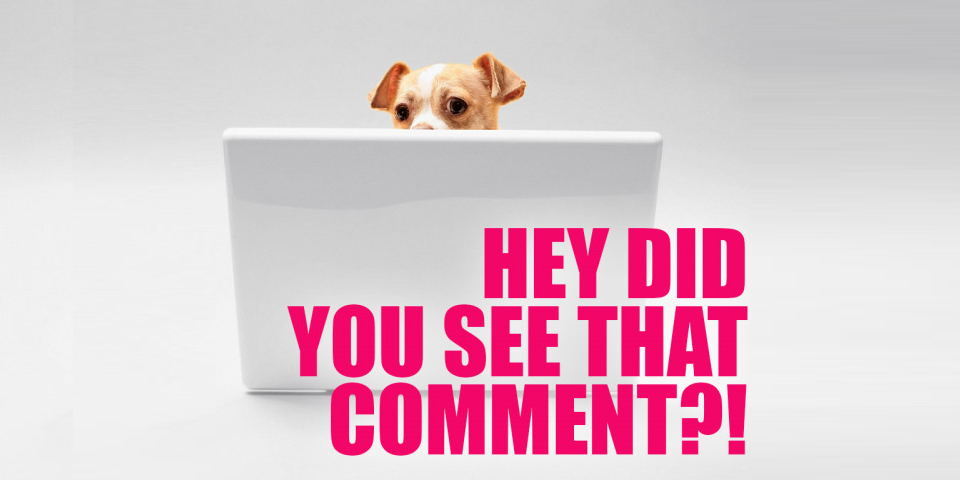 Hi there, scouts and muffins! You know what you should do this weekend? The thing. YOU KNOW THE THING. Do the thing! You'll feel better afterwards!
Also, it feels possible Laneia has given similar advice in Also.Also.Also previously, but like: IT STANDS, and I hereby pay it forward!
This week, the team had mishaps in nature.
Ren took us on a truly lovely journey from Appalachia to the PNW.
Heather reviewed Booksmart, a queer teen comedy you're going to want to see.
In a really perfect edition of Queer Tarotscopes, Meg wants us to try new things this Gemini season.
Rachel wrote this, and it's just…lol, I love it so much: 50 Ways to Leave Your (Lesbian) Lover.
Carmen reviewed season 2 of Vida, which is unapologetically Latinx and unapologetically queer and really, really worth a watch.
For The Outsiders issue, Lindi wrote about the power of being – and seeing – biracial women out on the trail. 
And 15 years after young Queer Girl was positively perplexed by Lisa the Male Lesbian in season 1 of The L Word, a group of writers came together to give us the roundtable I didn't know I'd been missing in my life: The L Word's Lisa The Lesbian-Identified Man: A Trans Symposium.
Then there were your comments!
---
On Boobs on Your Tube: "The Bold Type" Gives Kat a New Lady Love:
The Mess Baby Award to CD:

On Monday Roundtable: Survival Stories:
The Nature Girl Award to Hester:

On Also.Also.Also: Let Muppets, Bees and Weetzie Bat Guide You Gently Into the Week:
The Renewable Resource Award to Freakazoid:
On Appalachian Farm Girl in the Pacific Northwest:
The Tick Check Award to Lee:
On Find Your Fit: The Late 20s Grandpa Who's Ready to Feel Hot:
The Shoot Your Shot Award to Amy and Maya_H:
On Read Hannah Paasch's 'Millenneagram,' Figure Out Who the F*ck You Are, Live Your Best Life:
The Spoonful of Sugar Award to muffin:

On 50 Ways to Leave Your (Lesbian) Lover:
The @ Me Next Time Award to Elinor:

On No Filter: Welcome To The House Of Janelle Monáe and Lupita Nyong'o:
The Parental Leave Award to Stef and Sally:
And the Beautiful Butterfly Award to Carmen SanDiego: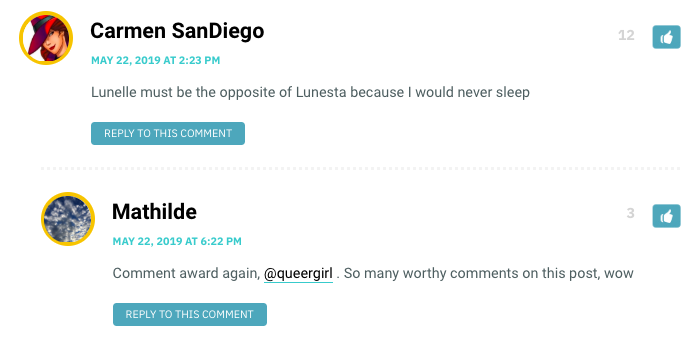 ---
See a comment that needs to be here? @ me! I'm [at] queergirl on Autostraddle, and [at] queergirlblogs on Twitter.