Moving from grounded, luxurious Taurus season into Gemini's dazzling, adaptive energy can feel a bit like whiplash. Taurus is intensely connected to the physical world, but Gemini invites us to dive into our intellectual side, to bond with others rather than retreating within, to let all of that crackling electricity and excitement fuel our passions and curiosity. With big ideas and a constant need for movement, this season is all about connection, communication, and construction — we buzz with ideas, pour our hearts into new projects, share hopes and dreams. Gemini energy can feel a bit restless, with constant temptations to start new schemes or share every idea we have, but after all of the stillness and comfort of the previous season, many of us begin to crave movement and transitions, shaking ourselves out of pampering and into powerful creation. This season urges us to to play and explore, to ask questions, to take chances. Even those of us who prefer solitude or are reluctant to change can benefit from Gemini's buzzing energy and expansive drive.
Our card for this season is the Lovers, which is often simplified as a card of romance and relationships. And while this archetype is certainly associated with partnership, it's also about joy in the self, inviting us to consider how the things we know about ourselves impacts the ways we move through the world, work with others, and overcome our own limits. The Lovers is a card of harmony, balance, and personal freedom, exploring the ways that we find growth and power within. These partners share intensely, love fiercely, and create endlessly, but also remain distinct individuals in their own right, protecting each other and developing different skills and interests. Both members of this bond are essential, bringing various kinds of magic to every opportunity and building one another up in powerful, beautiful ways.
Whatever your relationship status, the Lovers urge all to practice harmony in movement, to try new things, and to collaborate with those that bring out the best in us. Honest communication contributes to both mental health and creative expression, allowing us to know ourselves intimately and choose what to share with those around us. Chatty and connected Gemini isn't afraid to ask for what they need, to share their stories, and to spread knowledge and information whenever they can — and the Lovers highlight this intrinsic need for truthful expression and deep exploration both internally and externally. When we open ourselves to possibility, acknowledge and celebrate all the various aspects of ourselves, and take opportunities for freedom, our options become limitless.
This archetype invites us to release expectations and instead be true to who we are, and many of this season's cards urge us to connect with others, explore possibilities, and express ourselves in new ways. When we spend time with those we trust deeply, with friends and chosen family that see us for who we truly are, we find a power and freedom within that gives us the strength to shine. And when we aren't afraid to ask questions, to examine both ourselves and the paths we are taking, we learn so much more about who we are and what drives us. Whether you're being called to release regret or take a closer look at your progress, celebrate where you are and build anticipation for where you're going. Gemini loves a beginning but also takes joy in every aspect of the journey, and the Lovers help us to uncover who we are and share ourselves openly. Whatever you need to feel safe in expression, tap into it and make some magic.
In this season of Gemini, utilize the powerful energy of the Lovers to harness freedom, balance, and harmony. Experienced tarot readers or astrologers can plug the cards I've drawn for their sun, moon, and rising signs into the spread below to create a custom reading for this season. And if you know your Mercury placement, you can include that card in this spread to gain additional insights into communication, partnership, and expression.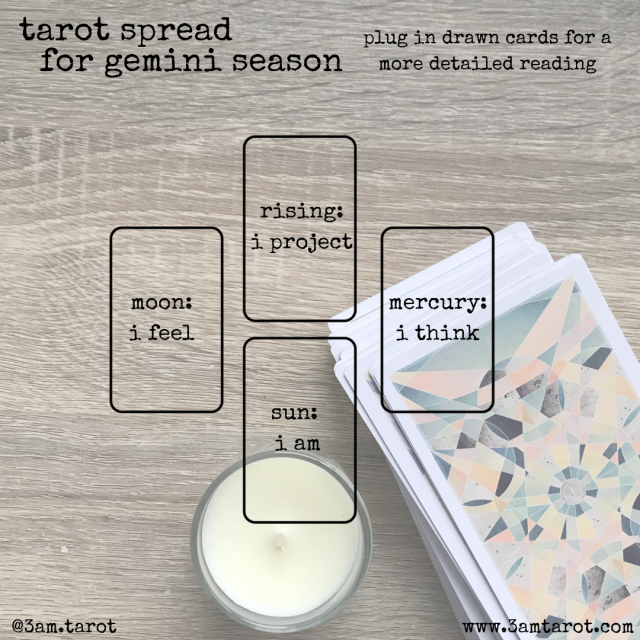 In addition to my tarotscopes on Autostraddle, I'm also publishing longer 'scopes for individual signs with Radical Tarot —this month I'm writing for my sun sign, Scorpio. You can support my ongoing tarot studies, creative work, and publishing dreams at Patreon, and check out my daily writing and card draws on Instagram. I also offer custom readings through my website, along with larger spreads and personal writings.
---
Aries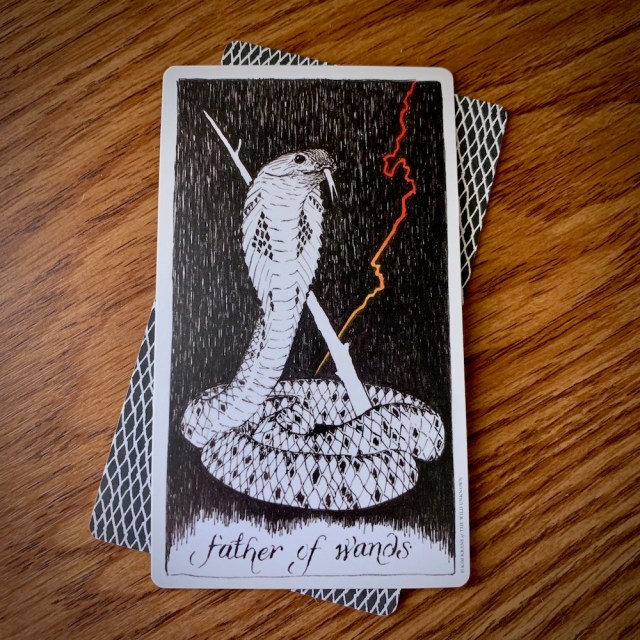 Father of wands
With so much fire and air this season, you may find yourself more motivated than ever to begin new projects, team up with friends, and flex those creative muscles. Indulge all of your passions with pleasure and joy, letting your desire to build lasting beauty and celebrate your independence burn brightly.
You may find yourself brimming with ideas in various creative pursuits this season, so take care not to run over others in your desire to prove your worth. Your natural charisma can be incredibly useful and inspiring, but the Lovers encourage collaboration and lifting each other up, taking joy in the talents and passions of others. Teamwork may strengthen some of your plans and keep you energized, so celebrate all contributions. You can still shine brightly this season, especially when surrounded by those you trust.
Taurus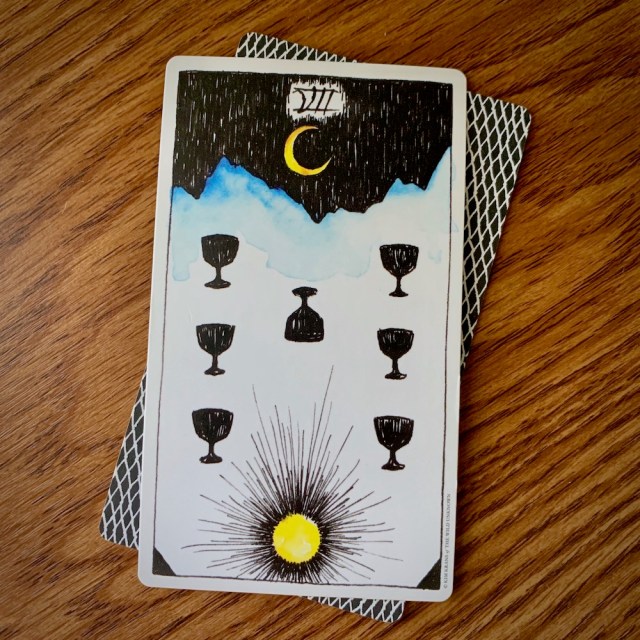 Seven of cups
As your season draws to a close and you move into Gemini's more energetic time, take care to consider all of the options ahead of you. Whether new relationships are on the horizon or you can see multiple paths forward in your internal journey, spend some time daydreaming and imagining yourself enjoying different futures, and pay attention to which possibility draws your focus and passion. Chances are, you already have a good idea of where you want to go – but deciding how to get there may be more complicated than it seems, and it can be easy to get caught up in the excitement of potential. There is often perceived safety in waiting, but resist the temptation to only live in the fantasy or to postpone making a concrete decision. Listen to your heart, and don't be afraid to reach for what you truly want.
Gemini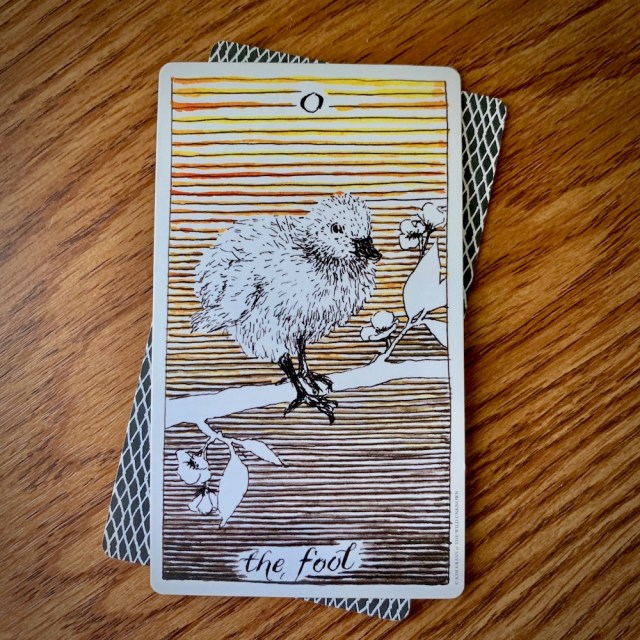 The Fool
Happy birthday, Gemini! This is often a season when you shine, but there may be a particular dream or fantasy that you've been keeping quiet, unwilling or unable to begin. Even if you aren't sure where it will lead, this is the time for you to take that leap of faith and start on an important new journey. A new job, a significant relationship, a dream project or personal challenge – whatever has been on your heart lately, go for it.
Trust your intuition and do what feels right, even if you're the only one who understands your longing. This card is not encouraging us to be deliberately risky or foolish, but instead invites us to listen to our most secret desires and begin something new with intention and joy. This is the start of another cycle, a next chapter, and there's no telling where it will lead or what you will learn along the way. Enjoy this beautiful beginning, and see where this path takes you.
Cancer
Father of pentacles
You may feel tempted to stay in Taurus' season of pleasure and comfort rather than charging into airy Gemini season, but there are ways to maintain your need for control and protection even during this potentially intense shift. Rely on your understanding of the world around you to keep you grounded, and keep building towards those dreams that you've set into motion. Even if you aren't overly eager to start multiple ventures, let some new ideas spill into your more established ones, and take full advantage of the many resources at your disposal. Gemini is also a strong season for collaboration and exploring ideas, so consider letting those you trust in on your plans – they may bring some much needed energy and new inspiration to your ongoing projects, and help build excitement for what is to come.
Leo
Three of swords
Gemini season often brings high energy to conversations and connections, but sometimes words can spill out carelessly and cause lasting pain. Be aware of harsh truths this season, as you may unknowingly share information or insights that hurt someone else – or be the recipient of a sharp word or stinging candor, leading to a painful sense of betrayal. Move thoughtfully through this season and give yourself space to process what is revealed.
You tend to project deep confidence, dazzling those around you, and sometimes that appearance of strength and power can cause others to be less cautious with your heart. Be kind to yourself through what could be a challenging period of growth and understanding, and take this opportunity to set gentle boundaries to protect yourself moving forward. You can shine brightly while still taking care of yourself.
Virgo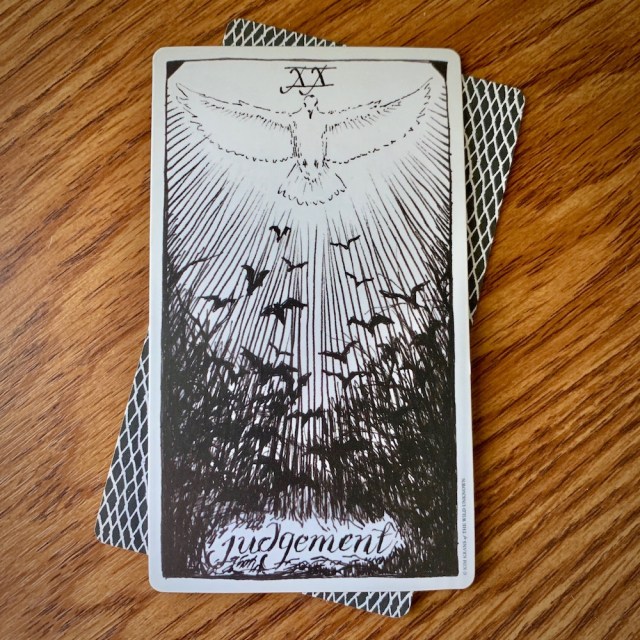 Judgement
You're nearing the end of a long journey, one that has invited deep internal growth and external exploration, and now is the time for reflection and understanding. You are so often a person that places high expectations on yourself, but this season is inviting you to release some of that pressure and forgive yourself for perceived mistakes or failings. Gemini season is all about creative expression and taking chances, and is the perfect opportunity for you to let go of some of that need for control and instead be willing to get a little messy, a little raw, a little more real. Those feelings you've been carrying around for so long, whether it's guilt or frustration or anger – give yourself permission to release it and move forward. The Lovers are deeply content with who they are, proud and joyful in themselves, so allow yourself to take in that energy and celebrate it for yourself. You are enough.
Libra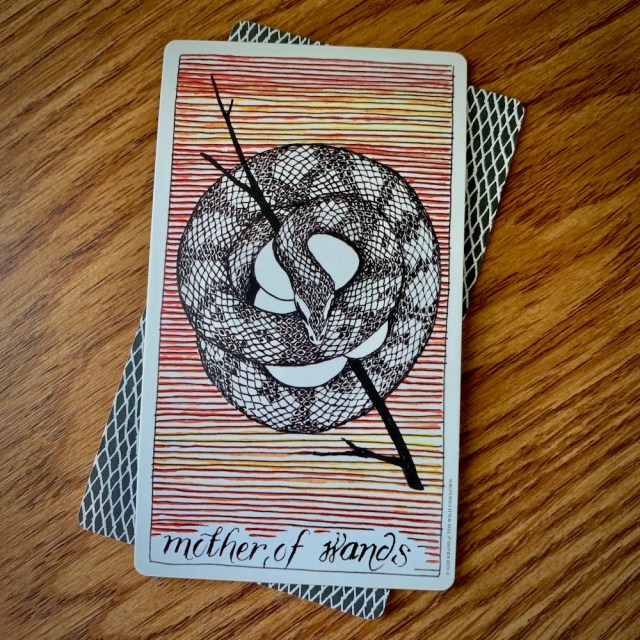 Mother of wands
In this season of energetic connection and flowing ideas, you may find yourself deeply inspired and eager to create. Allow yourself the time and space to express your passions and ideas, even if they don't come out exactly the way you anticipated – Gemini is a wonderful energy for exploration, offering the safety and balance you so often crave. This time of artistic expression could invite both collaboration with others and opportunities for deeper understanding of yourself, helping you find new facets within and seeing methods to harness that energy into powerful progress.
If new opportunities arise, take a chance and listen to your instincts – this may be a season for deep potential and unexpected possibilities. Gemini energy can be unpredictable, so be ready to try something different and see where it leads.
Scorpio
The Hierophant
Open flow and easy communication are not necessarily comfortable energies for you, and you may find yourself feeling caught between existing structures and a need for personal freedom this season. Sometimes having anchors and history can help bring a sense of safety in exploration, letting you do some deeper spiritual or shadow work in a way that feels necessary – but work to keep an open perspective, creating personal rituals or diving deeper into the magic you carry to empower yourself and find deeper spiritual meaning in daily life. The Lovers encourage self respect and confidence, reminding us to be patient through progress, so be gentle with yourself as you discover and build new pathways forward. Spiritual awareness can open unexpected doors, and Gemini's energy can help us explore them with both excitement and intelligence.
Sagittarius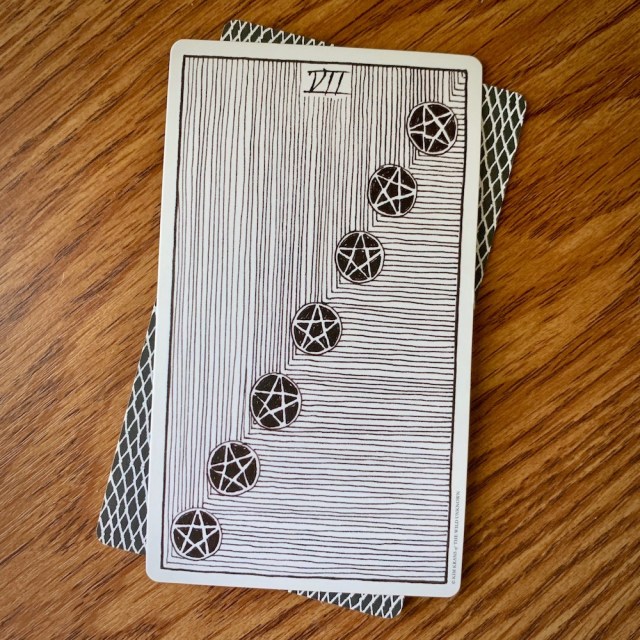 Seven of pentacles
Your fiery passion for exploration and understanding is a natural pairing for Gemini's easy communication and open ideas, but give yourself some time and space to look at your broader progress this season. You've been doing a lot of hard work, building up to something important, so take a look back at how far you've come and make sure you're on track to get where you want to be. Your goals may have shifted during this journey, so don't be afraid to ask yourself the hard questions and to make sure that you're moving towards something you still want. There's no shame in adjusting your plans, so take this season to foster deeper communication within, and to acknowledge where your heart is leading. You have plenty of time to get to where you want to go.
Capricorn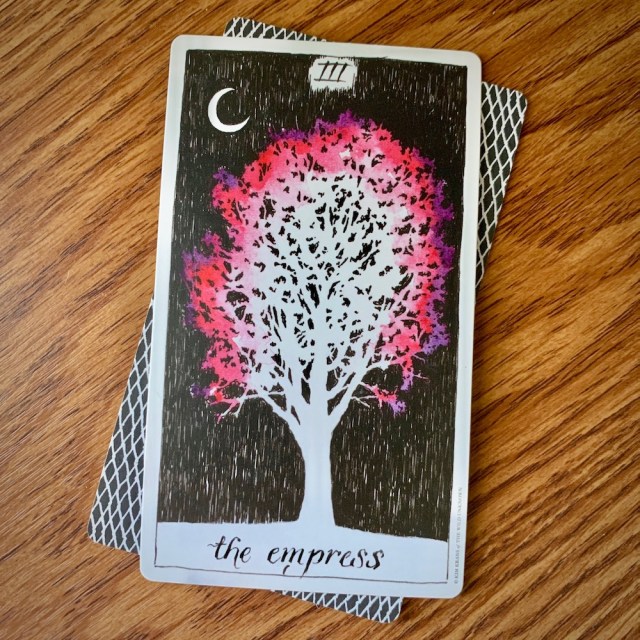 The Empress
With all the progress you've been making, this season of energy and exploration invites you to stay in touch with the physical world, and to let your need for creation and passion be a bit less structured. Going with the flow may not always be easy for you, but give yourself a chance to create without expectation, to let ideas flow in a more raw and uncontrolled way. Beautiful work can come from open expression, and you never know where undefined exploration will lead you. The Lovers can serve as a reminder to honor all of your needs and emotions, to release assumptions, and to celebrate raw potential as well as finished projects. Let your senses and intuition guide your work during this season of beginnings and communication, and you may be surprised by what you create.
Aquarius
Four of cups
It may feel this season that while things look good from the outside, you don't feel quite right. Whether a relationship is becoming stale, a journey forward seems to have stalled, or you don't feel inspiration flowing in the same way, something feels off. Consider the possibilities in front of you, and take an honest look at your emotions and instincts. Gemini's explorative energy invites creativity without expectation, so this may be a time for you to brainstorm or shake things up, as well as to acknowledge the potential that is already present. Remember the message of the Lovers, that listening to the different passions within can help us find both balance and freedom, and give yourself permission to try something new or step outside your usual perspective. It's okay to wait for an option that feels right before moving forward, but try not to become lethargic or give up completely – there is still so much potential in front of you.
Pisces
The Sun
You've been doing so much powerful and intensive work, both internally and externally, and this is a season to celebrate your accomplishments and the joy that your work and home life are bringing. Release the temptation to keep your emotions hidden and instead step into the light this season, sharing your sparkling magic and positive emotions with the world around you. Use Gemini's social energy and need for connection to dive deep into community life, spending time with those you care about and sharing your story with others. Your joy will spill out into the world, and you may be amazed at how it's reflected back at you and the ways that your happiness impacts others. Enjoy this sensation of peace and prosperity, and celebrate the beautiful life that you have built.