Greetings Spring Flowers! I've been saying that it's spring for months (it hasn't been) but now I can finally officially say IT'S FUCKIN' SPRING. Honestly, about goddamn time. Minneapolis has been dreary and I am ready for a sunburn already.
My favorite part of spring is my annual "cut all my jeans into jorts and regret it later" phase. I've been stocking up on jeans all winter. I've kept a bunch of pairs that didn't quite fit as if cutting off the bottom half will somehow magically make them fit properly. What will I wear on a rainy day? That's a question for Future Archie to deal with.
Fun story: Once at A-Camp I was SO ENTHUSED about the summer sun I cut every pair of jeans apart only for it to snow the next day! Very fun!
Spring is the best time for fashion in my opinion! A time for light jackets, layering, body hair, cut offs, sunburnt tattoos, backpacks full of beer, all the good stuff! So let's talk about spring fashion! What are you wearing these days?
I've got basically three go-to looks I just repeat over and over again. And let me tell you: they never get old.
My first look is jean shorts, a cut off shirt with some gay words, and striped socks. This is my classic. I don't think it's adventurous, or even interesting, yet I'm writing about it anyway. My favorite socks are here, here and here. You didn't ask but I thought I'd share! You're welcome!
My second look is ~fancy jacket~. This is usually my leopard print coat (it's not warm, it's terrible for winter) or my rose-embroidered leather jacket. It doesn't really matter what's under these because they stand out on their own.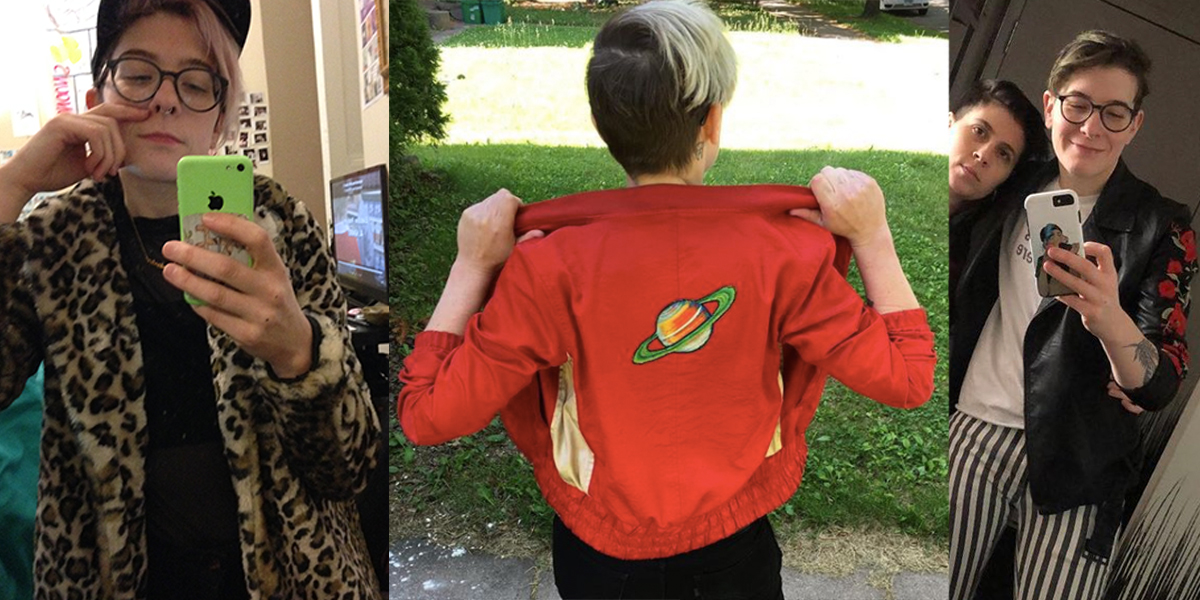 My third look is mesh because it's finally time to wear mesh so damn right I'm gonna expose my binder, my midriff, my tits!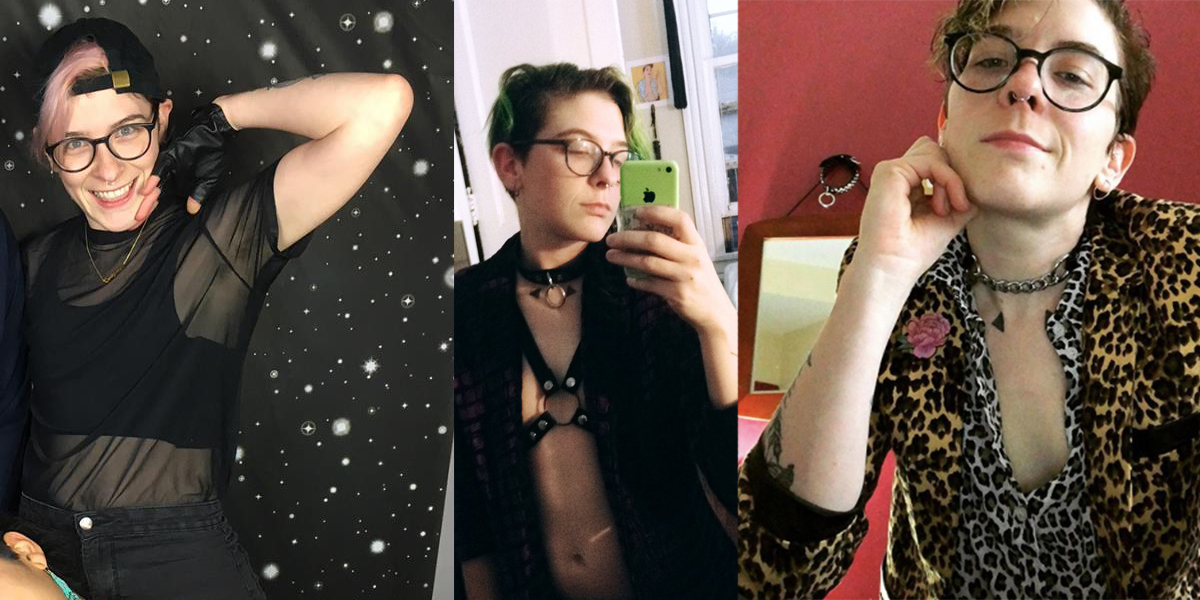 So how are you blooming this spring? Show me pics! Describe your favorite outfits! Give me whatcha got! Let's talk spring fashions, or anything else that's on your mind!
---
How To Post A Photo In The Comments:
Find a photo on the web, right click (on a Mac, control+click), hit "Copy Image URL" and then…
code it in to your comment like so:

If you need to upload the photo you love from your computer, try using imgur. To learn more about posting photos, check out A.E.'s step-by-step guide.
How To Post A Video In The Comments, Too:
Find a video on YouTube, copy the URL, and paste the link on its own separate line in your comment. You no longer need to use the "embed" code!