If you're spending all your time at home, you might ask yourself —why wear hard pants? There is really no reason to. So here are our suggestions for what to wear instead.
---
Zamora Jogger Scrub Pants
XXS – 2XL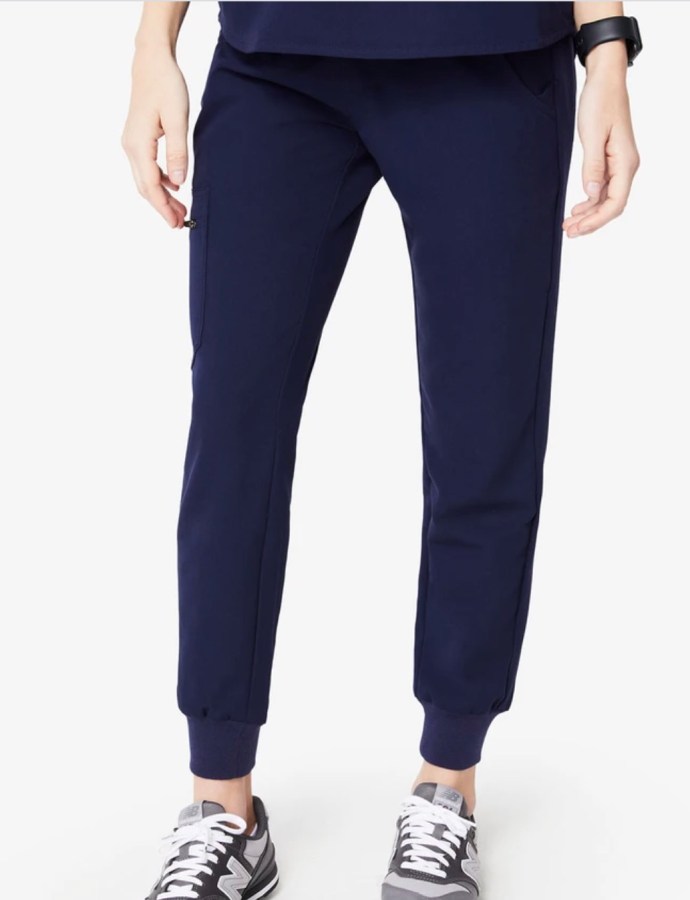 "About six months ago I started getting ads on Instagram for FIGS, which is actually a company that sells scrubs. But they're all very cute, and meant to be worn by people who have to wear them for 12 hour shifts so they're incredibly comfy. Their joggers are the perfect amount of snug and loose, plus they have five perfectly functional pockets."
—Al(aina), Writer
---
Orange Sunbi Sweatpant
S – XL
Designers Dae Lim and Mia Park's super-fun indie Sundae School brand has won praise for creating "the perfect marriage between fashion and cannabis." These herringbone knit pants are "softer than baby cheeks" with 4 entire pockets!
---
Tech Sweat 7/8 Zoom Leggings
XS – XL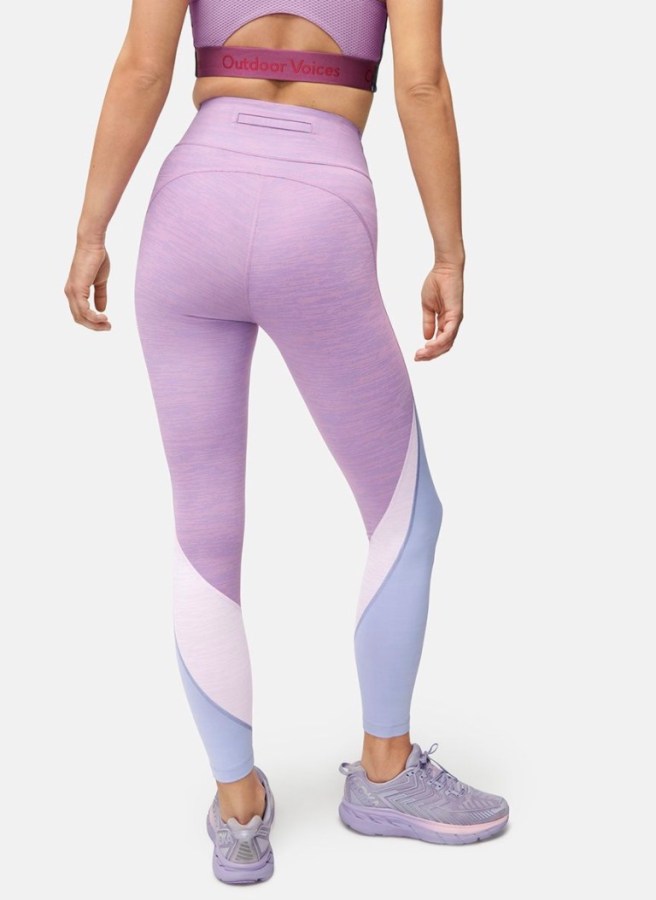 Lightweight and breathable with an engineered waistband and a back pocket to keep your phone right above your butt, where it belongs.
---
Robbie Joggers
XS – 2XL
This Black-owned brand "has mastered the art of sexy athleisure, mixing comfy pieces with feminine silhouettes." These unisex Robbie Joggers come in a million colors and are, bless us all, currently on sale!
---
Issa Vibe Pants
12 – 20
Choosy is also currently running a site-wide sale with 60% off everything, final sale. So these are like, $15.
Jessie Zeng, Choosy's 27-year-old CEO, founded this indie brand that picks its designs via instagram-observing Artificial Intelligence and produces limited, affordable pieces. These pants are pretty I want to touch them!
---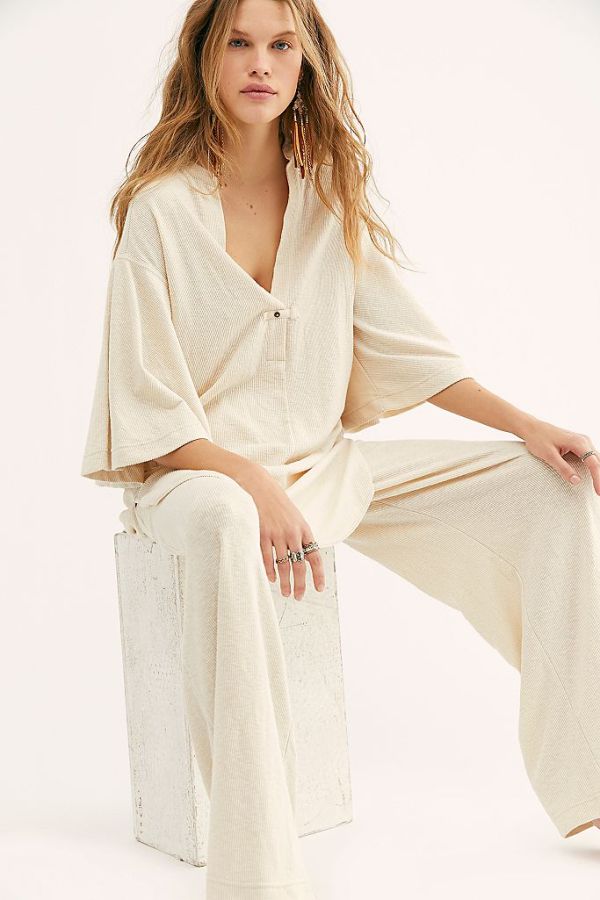 "Here we have a whole freakin' set in a classic neutral cream. This is great for living in pajamas but appearing as though you might also be doing all of this on purpose — you could easily add a statement earring and put on some lip stain and wow where are you going all dolled up, looking like a vacation snack??? Also, a teenager in Tampa, FL has determined this is "aesthetic. perfection." and I'm old enough to just believe anything a teen tells me."
— Laneia, Executive Editor
---
Contour Power Waist Mid-Rise Straight Leg Pants
XS – 2XL, Short-Long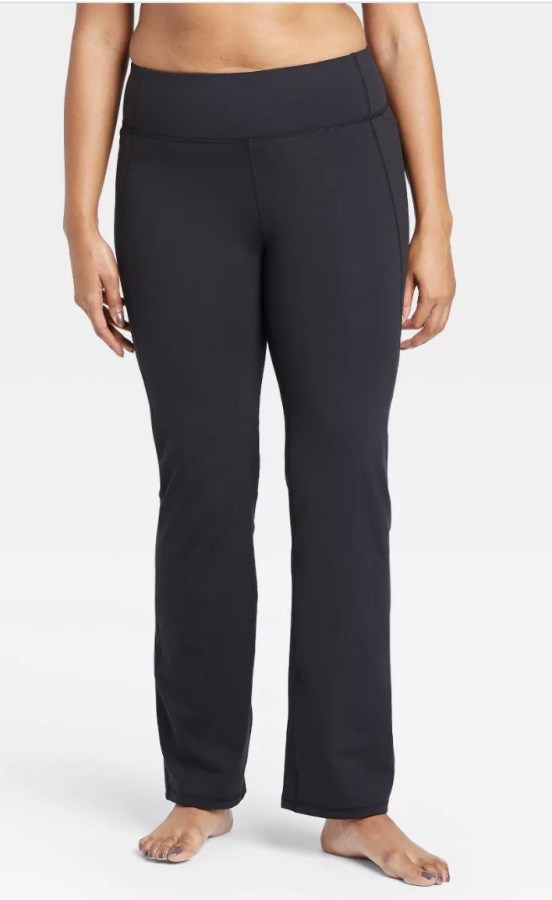 "These pants are great for a lot of movement (in my case, excessive dancing and hula hooping), and in general I find a lot of Target's workout clothes to be a more affordable option than a lot of big brand name ones. I've been wearing them most days lately."
— Kayla Kumari Upadhyaya, Writer
---
Leslie Pajama Bottom
4XS – 4XL
These buttery soft lounge pants are slightly cropped and feature our favorite accessory: POCKETS.
---
Signaturesoft Drawstring Pants
XXS – XL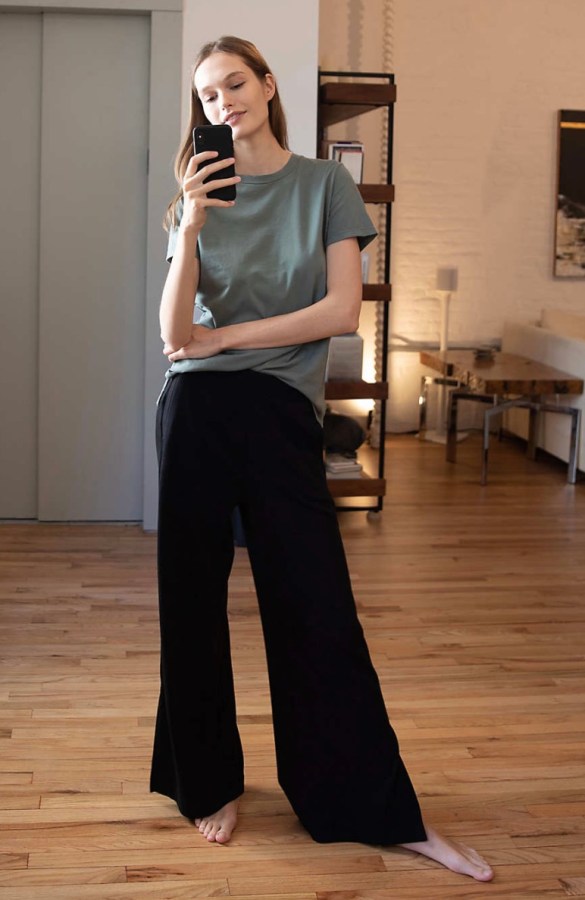 Lou & Grey specializes in soft — you can even sort their pants by FEEL — cozy, airy, plush, toasty, etc. No list of pants would be complete without a nod to their Signaturesoft collection, like these wide-leg pants with slash pockets, manufactured in a HERproject partner factory.
---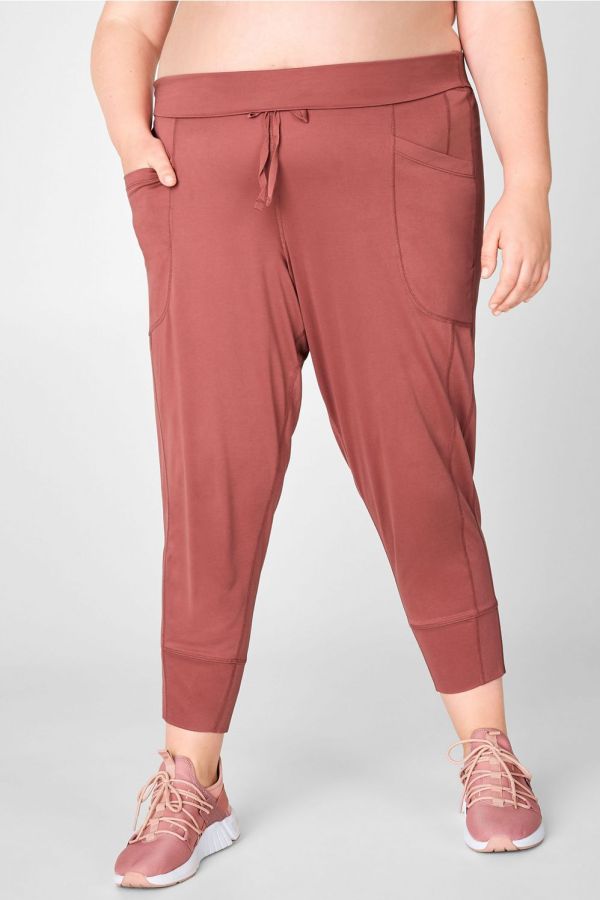 Maj Tricot Pant
XXS – 4X
Lightweight tricot fabric with a slim-slouch fit and "all the pockets you could ever need." (Fabletics leggings are also a fave of queer influencers like Nicolette Mason and Tess Holiday.)
---
Midnight High-Rise Pocket Legging
XXS – 6XL, 23 3/4″ inseam – 28.5″ inseam
The Girlfriend Collective is a fave for its well-constructed basics and VERY size inclusive range. Also, these leggings have pockets. LEGGINGS WITH POCKETS.
---
Elastic Waist Pleated Sweatpants
0 – 14
For making a fashion statement even if it's just for your dog and your girlfriend you still like a little bit.
---
Classic Eco-Fleece Sweatpants
XS – XL
"These sweatpants have become my consistent go-to on the chillier days of quarantine but also if I'm being honest… I wore them every day before that too. Even though I burned a small hole in them!"
— Riese, Editor-in-Chief
---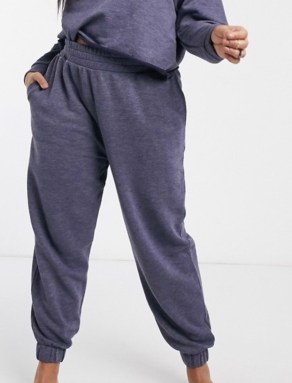 asos Design Curve Raw Edge Jogger
14 – 28
It's cheap, it's cozy, it comes in a variety of sizes and colors: asos!
---
Out From Under Janie Ribbed Drawstring Jogger Pant
XS – XL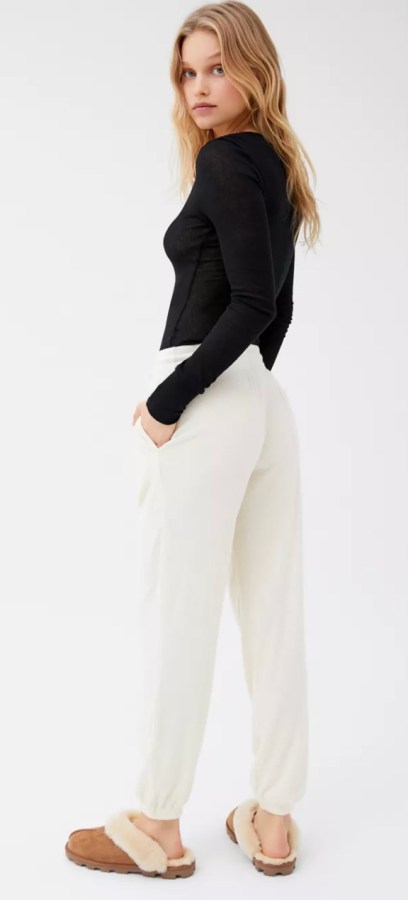 Get a different little feel from these jogger pants made in a soft, ribbed fabric and a relaxed fit through a tapered leg.
---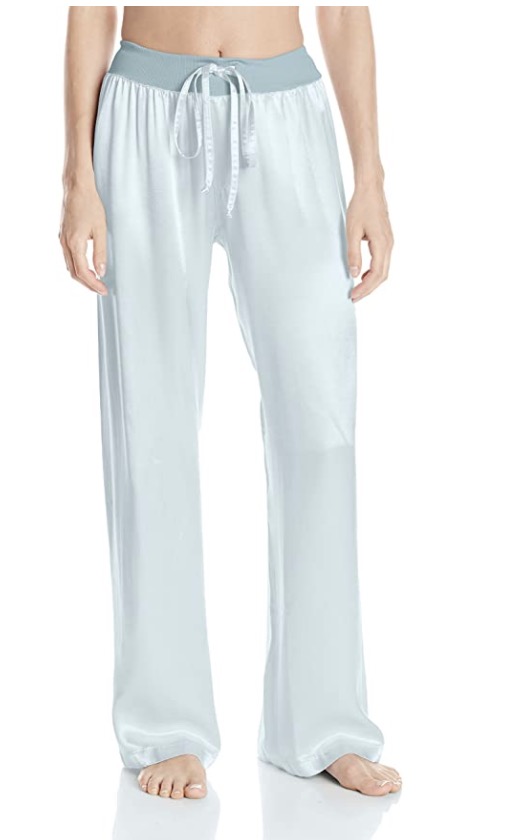 PJ Harlow Women's Jolie Satin Pant
XS – XL
Slightly elegant, perfect for lying out luxuriously on your sofa and drinking a goblet of wine or a cup of mineral water while your house pet or partner or imaginary friend admires all that you are and all you will someday be.
---
Jerzees Men's NuBlend Fleece Relaxed Fit Sweatpants
Men's S – 3XL
If you're in the mood to spend $11 on sweatpants The Strategist described as "the purest sweatpants around" due to its surprisingly stylish reception, I've got great news for you.
---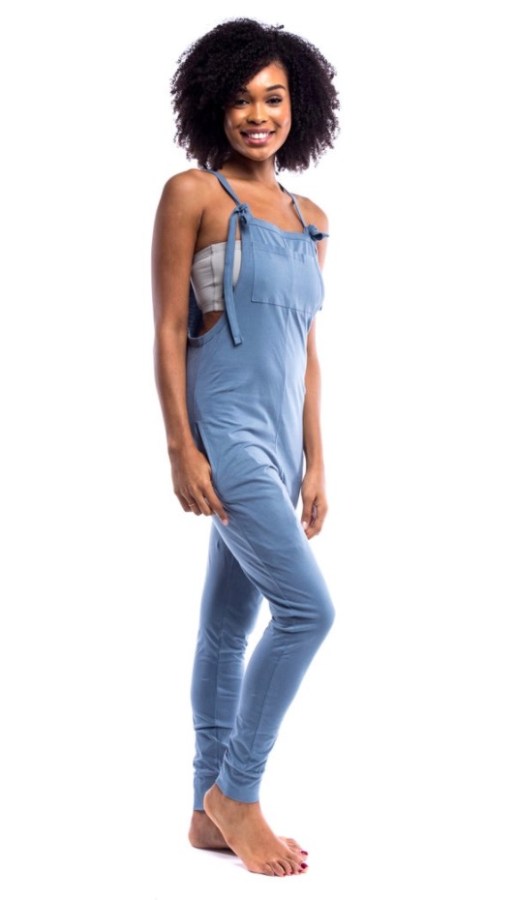 Sataya Jumpsuit
S – L
When picking out pants AND a shirt just feels a little extra and you also need pockets to put your phone in when you walk your dog or I guess if you "do yoga," these are for you.
---
Women's Jogger Smoke
S-L
This female-founded company makes sustainable, comfy loungewear in NYC, with fabric sourced from a family-owned mill in California. Bonus: no pilling, shedding or shrinkage with her non-toxic dyes. Speaking of dyes, you can also get ur fave pair tie-dyed!
---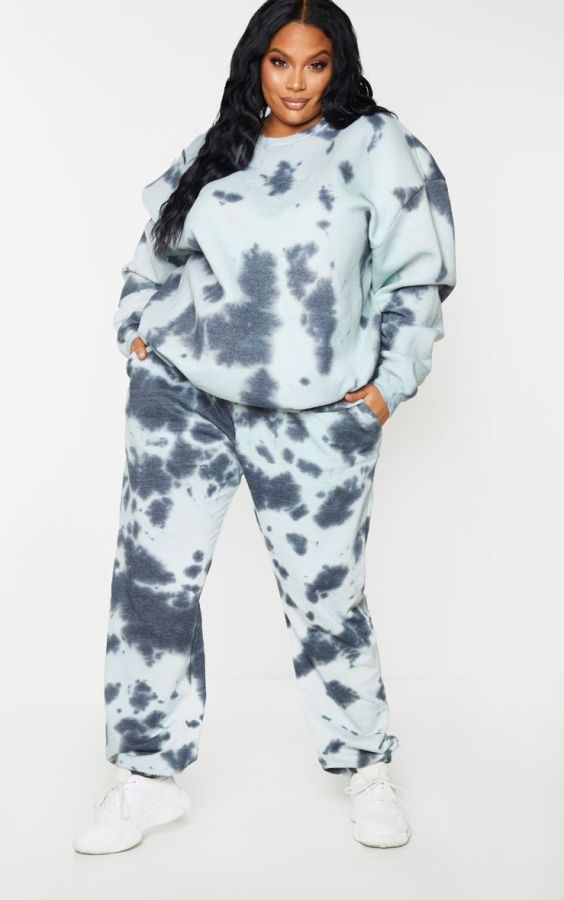 Sage Green Tie Dye Joggers
12 – 22
Everybody must get tie-dyed! It's the rule.
---
Dinosaur Print Long Johns
XS – 4XL
TomboyX is a lesbian-owned company deeply in touch with the fact that you have not outgrown dinosaurs.
---
Low Crotch Harem Pants
One Size
Thaluta, the small business who makes these pants, is a community of independent designers and artists from Thailand, Nepal and Bali. All their pants are handmade and 10% of each order goes to helping Thailand's street cats.
---
Aerie Play Me High-Waisted Legging
XXS – 2XL, 7/8 – 8/8 Length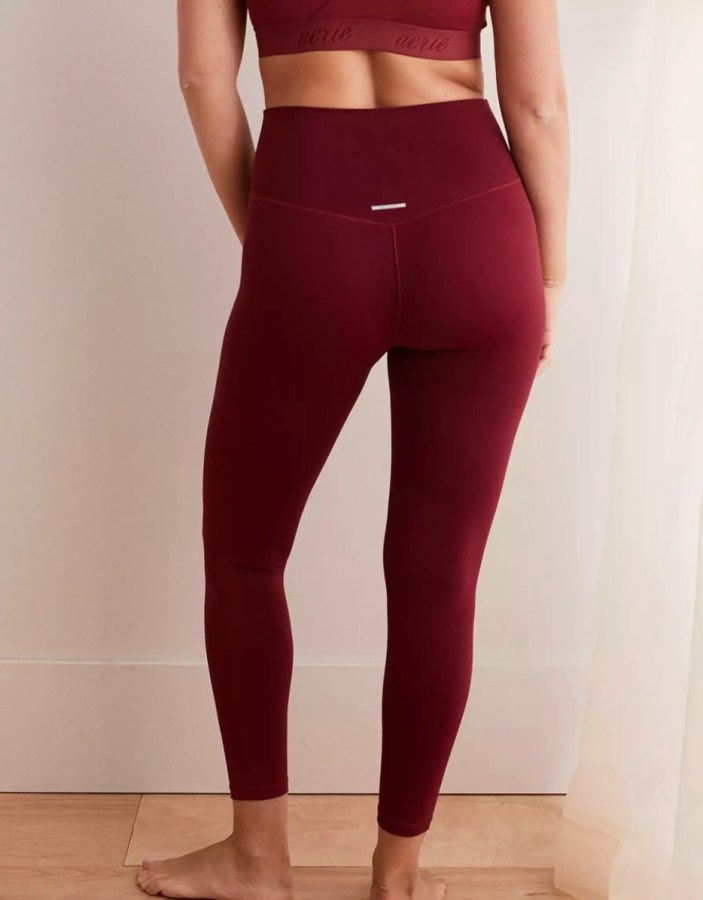 "I love these Aerie Play leggings because they're high waisted, come in a 7/8 leg which for me is an 8/8 leg, and ride the line between 'transparent' and 'will not get harassed if I walk the dog in them' without crossing it. They're not tight enough to stay in place over long runs or if you tend to shove your phone or keys down the back of any pants that don't have pockets for a jaunt around the block or whatever (…just me?), but they hold their shape over multiple wears, including after a wear to bed or a day working in contorted positions that I will likely regret late doing yoga."
–Carolyn, Writer and NSFW consultant
---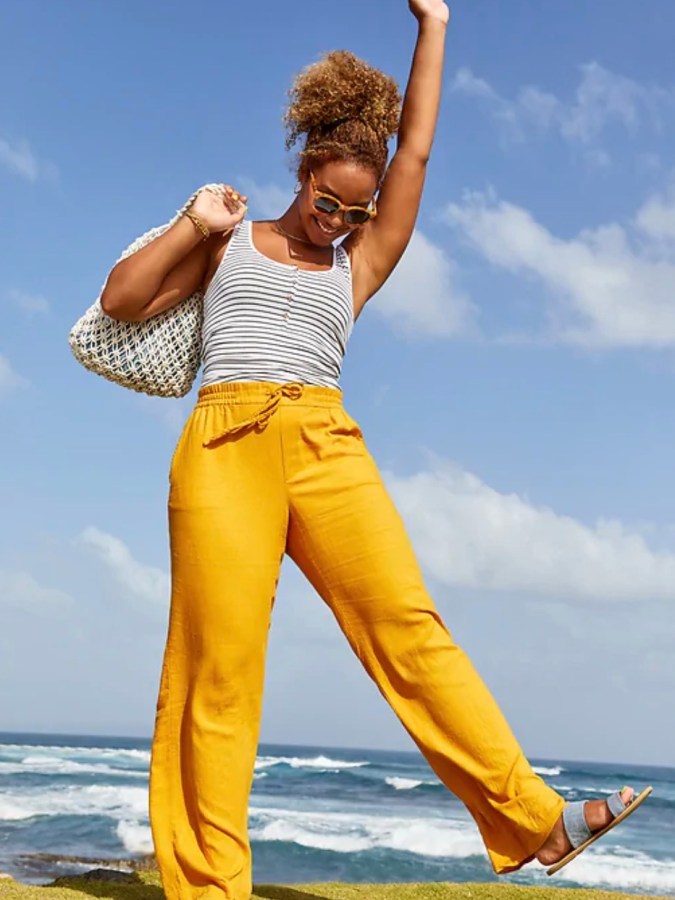 Mid-Rise Wide-Leg Linen-Blend Pull-on Pants
XS – 2XL, Petite – Tall
Suitable for real life, and also for fake life, these are comfortable, versatile and surprisingly soft.
---
The Trip Sofa Surfer
Men's S – 2XL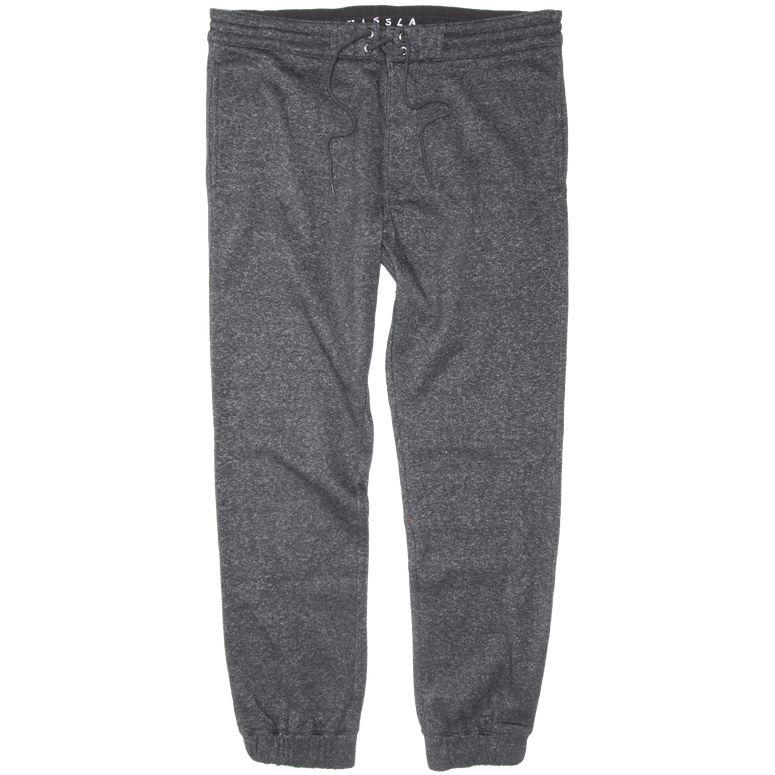 One outlet notes these pants are appropriate for "cruising through airport terminals or living rooms," while the manafacturer's website declares they will "keep you looking fresh on the sofa or at the beach." Also features seam-hand pockets and a button-down back pocket.
---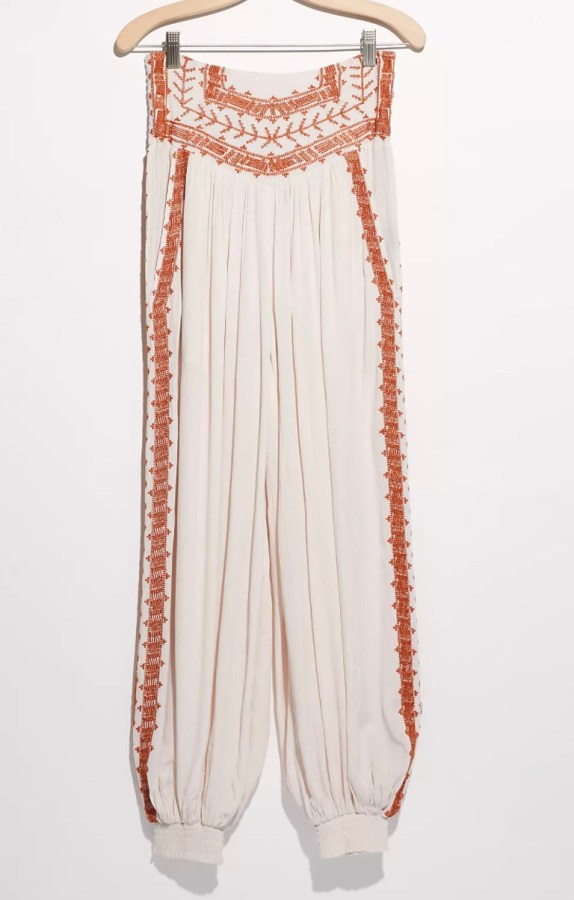 Willow Balloon Pants
XS – L
"Gather the fuck around and hear me sing the praises of balloon pants: they are the perfect pant. Roomy, breathable, cute lil' cinched waste, and, most importantly, a cuffed leg so that all that flowy business doesn't get tangled around your legs or trapped in a car door (sometimes I just go get in my car and drive around the block ok). Perfect damn pant."
—Laneia, Executive Editor
---
Sand Ultimate Pant
XS – 2XL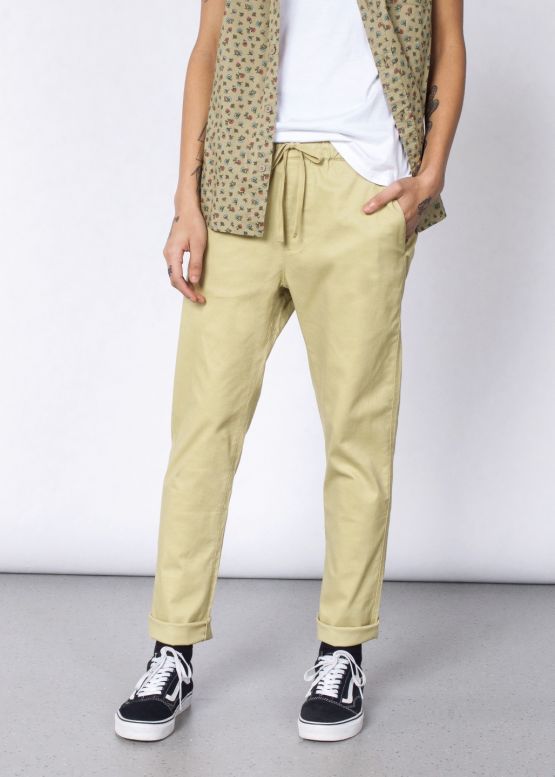 Lightweight drawstring pants from a lesbian-owned company, built to be "comfy enough to rock all year long."
---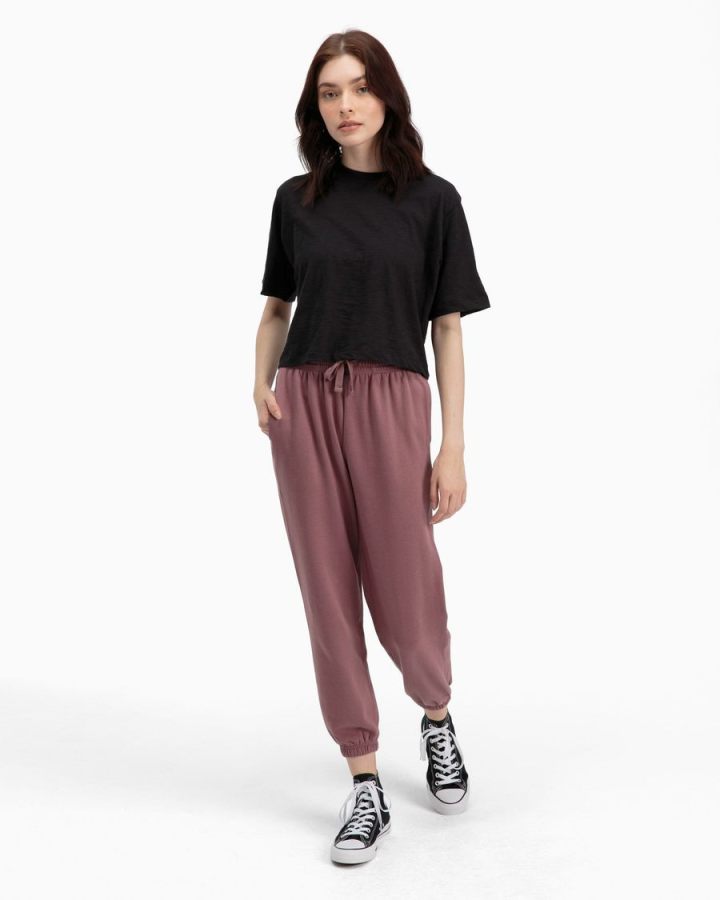 Jogger Fit Sweatpant
XS – XL
RicherPoorer is a cult brand known for its comfortable basics and loungewear — the coziest cozies who ever did cozy. These smash hit pants sell out and get restocked regularly.
---
Pattern Sweatpants for the community
S – XL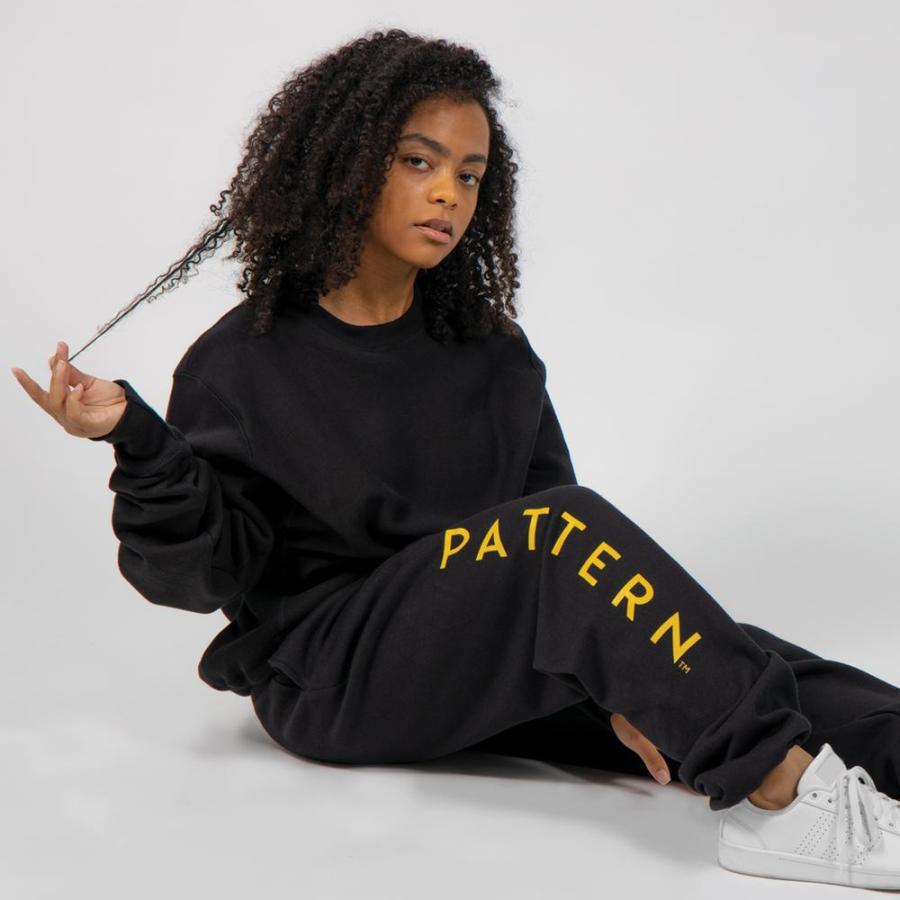 Tracee Ellis Ross' Pattern line of beauty and hair products also sells these classic quintessential heavyweight Champion® reverse weave cotton/poly blend fleece pants. When you buy Pattern products, you're supporting organizations and programs that empower women and people of color.
---
Out From Under Jenny Tie-Dye Fleece Jogger Pant
XS – XL