Kristen Stewart and Alicia Cargile may be today's most notorious gal pals, but they're not the first. After all, certainly women have been living together, canoodling on beaches in secret together, and slowly whispering to each other while wearing matching clothes for eons. And certainly everyone on planet Earth refused to call them what they were, for myriad reasons related to cultural discourse and also their own reluctance, in some cases, to be out.
We've broadly written off intense and deep relationships between these fearless suffrage leaders as "friendships" for years, but it's worth considering what we're erasing when we do. Underneath the surface of all we learn is something much queerer than we'd ever been allowed to imagine. Many suffragists lived into old age without men by their sides, and some were known as "spinsters." Some harbored secret romantic emotions for one another, and some didn't keep it a secret at all.
Most of these pairs lived together without men in what were referred to then as "Boston Marriages," which were said to be platonic partnerships but were often emotionally romantic and/or physically intimate, as many of our queer girl relationships with our best friends tend to be either in real life or our wild and most bewildering dreams.
Susan B. Anthony and Elizabeth Cady Stanton
I'm sorry, but like, how has this thought never crossed my mind? I am so deeply ashamed that this thought has never crossed my mind. I mean, it makes sense in some regards: Stanton was married with many children, for instance, and the two never lived together. They even had some notorious differences of opinion and recorded conflicts. But come on. These two were icons, and they did everything in their power to serve and support each other while they built a movement for the vote. They never left each other's sides. Anthony was even known as the "third person" in Stanton's marriage, which is basically old-school subtlety for "erotic third."
My claim here is also not without added context about Anthony's life, in which she forged these kinds of relationships with women with frequency, despite a reputation in our history books as a "spinster." (She referred to Emily Gross, one of her women companions, as a "lover." To another, she wrote flirtatious letters.)
Also, just for posterity, I would like to throw this Wikipedia passage into the ether of the Internet, with emphasis added because this is worth emphasizing:
Stanton sometimes felt the weight of Anthony's determination and drive. When Stanton arrived at an important meeting in 1888 with her speech not yet written, Anthony insisted that Stanton stay in her hotel room until she had written it, and she placed a younger colleague outside her door to make sure she did so. At Anthony's 70th birthday celebration, Stanton teased her by saying, "Well, as all women are supposed to be under the thumb of some man, I prefer a tyrant of my own sex, so I shall not deny the patent fact of my subjection."
Anna Howard Shaw and Lucy Anthony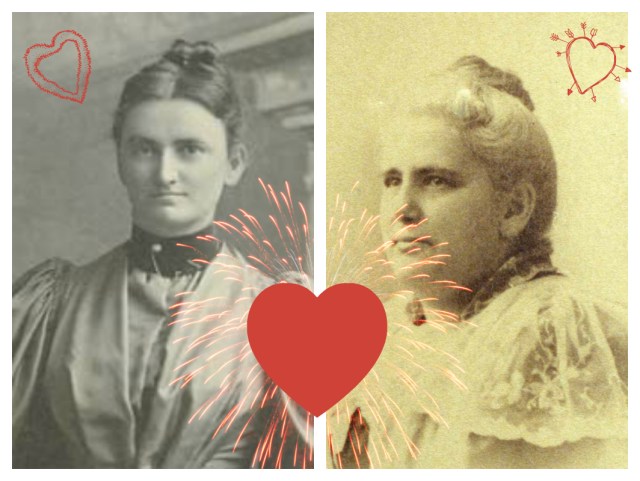 Following in her aunt's noble footsteps, Lucy Anthony embarked on a Boston Marriage with the Dr. Reverend Anna Howard Shaw that lasted until Shaw's death. Anthony, called the legendary suffragist's "secretary" in her New York Times obituary, lived with Shaw in upstate New York for three decades and was at her bedside when she passed.
Also, just throwing it out there that Shaw once made a joke about there being no men in heaven. Like, just letting you know. Just in case you needed that today.
Frances "Frank" Willard and Anna Adams Gordon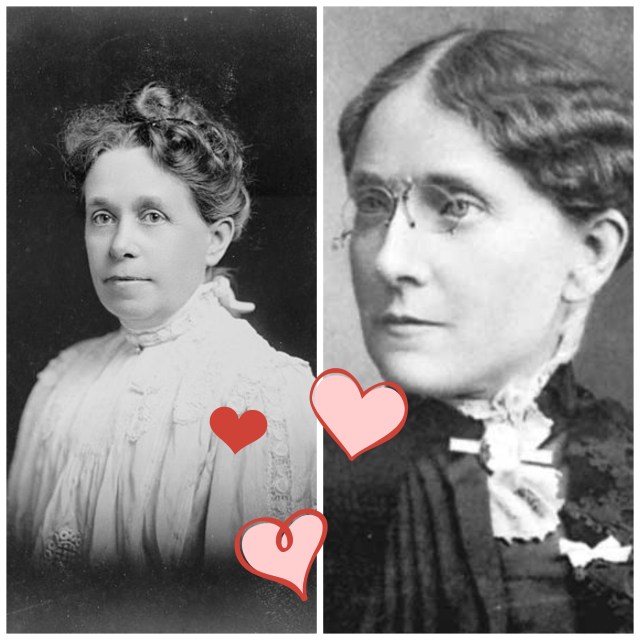 I introduced you to Frances Willard last week, and outed her as a queer suffrage leader because when it comes to the gays of that time, she was among the gayest. Willard wrote frequently in her diary about her feelings for women, and they caused her to carry around some serious emotional baggage. She also detailed that she had relationships with some of them, though the most well-known of those is her romantic and professional partnership with fellow temperance leader Anna Adams Gordon.
The two met in church; after a little while, they moved in together in a move that would later become infamously known as "The U-Haul." Gordon was a "secretary," similar to Lucy Anthony, who was devoted to Willard and even published an emotional biographical tribute to her after her death in 1898. The Beautiful Life of Frances E. Willard began with an explanation from the author that "for twenty-one years God gave me that which was my highest joy, the opportunity to share the most toilsome period of Frances E. Willard's sublime and heroic life." That, and this poem which could probably be read as Gordon's wish to follow Willard into the afterlife.
Carrie Chapman Catt and Mary Garrett "Mollie" Hay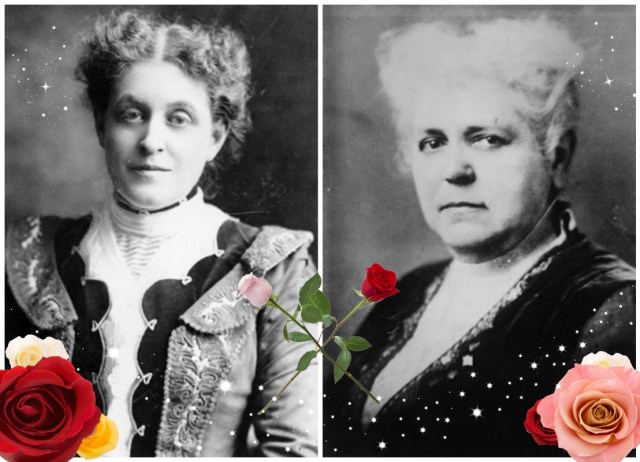 For over 30 years, Carrie Chapman Catt and Mollie Hay were best friends. They also lived together in what is now a historic site known as the Carrie Chapman Catt House. Mollie, who was probably a really cute tomboy in these moments, tended the property, but the pair ultimately moved because Hay didn't live country life and Catt was clearly in love with her.
In a move comparable to Shaw and Anthony's dramatic "holding you in your last minutes" lesbionic romance, they chose to be buried next to each other, probably crossing their fingers as they made the arrangements that Kanye West was right about that whole getting laid in the afterlife thing.
Sarah Orne Jewett and Annie Adams Fields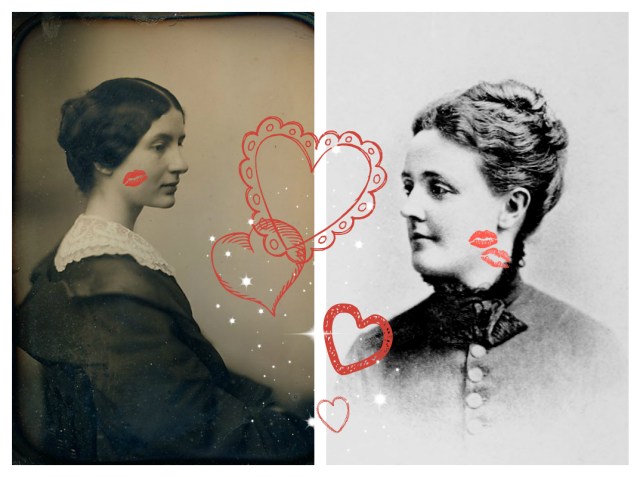 Sarah Orne Jewett was a writer and Annie Adams Fields was the widow of an Atlantic editor. It's like a modern queer fairytale. They met, moved in together, and traversed Europe probably linked arm-in-arm. They called each other by cutesy pet names, too: Jewett was "Pinney"  and Fields was "Fuff," which I think is a clear indication that Jewett was a top and Fields an adorable critter in the early mornings. They were known to have an "emotionally intense" relationship, which is funny because Laneia made a playlist about that once and she's hella gay.
Fields is sometimes labeled bisexual by folks who have studied the pair, whereas Jewett's attraction to women is harder to define. That being said, she wrote Fuffy many letters, some about wanting to kiss her, and told her biographer that she "had more need of a wife than a husband." Girl, tell me about it.
---
Rebel Girls is a column about women's studies, the feminist movement, and the historical intersections of both of them. It's kind of like taking a class, but better – because you don't have to wear pants. To contact your professor privately, email carmen at autostraddle dot com. Ask questions about the lesson in the comments!