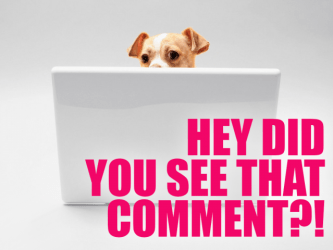 Hello, peanut butter cups!
This week the new Autostraddle merch store opened — get your scissoring boxers while they're hot! We also canned some apple butter, checked out vintage vibrator ads and prepped for Halloween with witch costumes sans the black pointy hat.
We also heard thoughts on community building from a small town lesbian, considered 51 of the most important things you've fought about and debated the first democratic debate,
---
On 26 Fantastic Excerpts From Your Coming Out Stories:
The Homo on the Range Award to Sara:

On Boob(s On Your) Tube: Lady Gaga Arrives on "American Horror Story," Bre-Z Returns to "Empire":
The Hogan's Heroes Award to thatottergirl and Carmen SanDiego:
On 20 Pet Treats That Will Make Tails Wag and Kittens Purr:
The Cat Math Award to Angela:
The Cat Snack Fever Award to Robyn:

On Also.Also.Also: Be Aware of the Wolves, Please, and Other Stories:
The Lambda Literary Award to queer girl: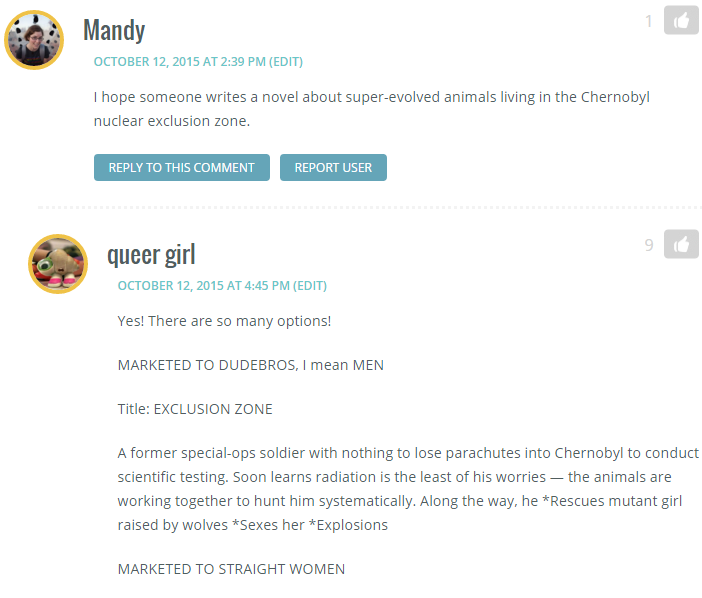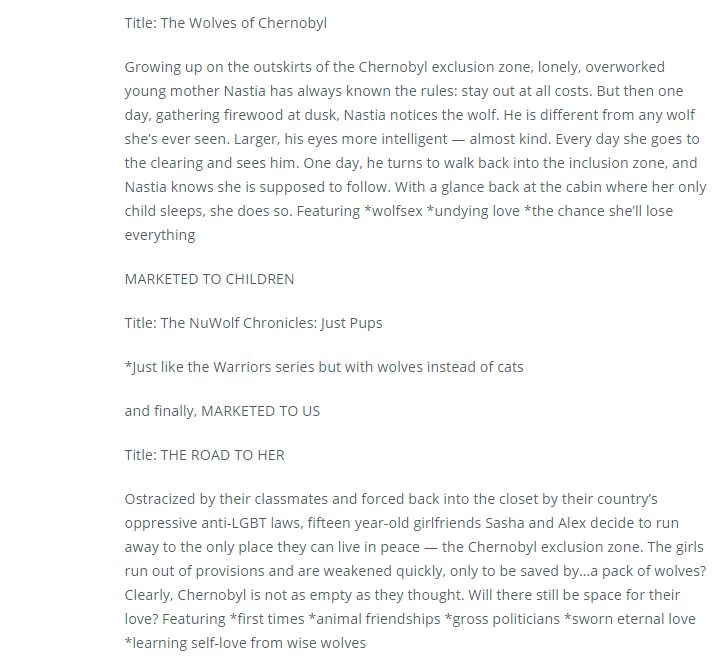 On I'm Just A Small-Town Lesbian Wearing Flannel, Building Community:
The Target Audience Award to Mik:

---
See a clever, hilarious or thought provoking comment around this website-ship? Email it to me at: carrie [at] autostraddle [dot] com!